Easy family dinner recipes are so important, sitting down around the table and sharing stories from the day. Our ultimate guide to family dining comes with some great recipes to try out.
Family dinners are an important part of daily life. A time to sit down with those you love, share the stories of their day and hopefully eat something tasty.
However, as much as I enjoy this part of family life, coming up with easy dinner recipes for family is something which causes us all a little stress from time to time.
Our ultimate guide to family dinners is here to help. Our guide contains family dinner ideas that everyone will enjoy.
Family dinner ideas "what can I feed my family for dinner?"
This is a question asked by busy parents on an almost daily basis. I'll often pose the question to my family, only to receive the answer "I don't mind!" Sound familiar?
Of course in my house, if I serve up cauliflower cheese, which I love and my family detest, I'm quite confident that they will all mind!
Then there are the meals which you've cooked before, which your children decide, having eaten 3 or 4 times, they don't like!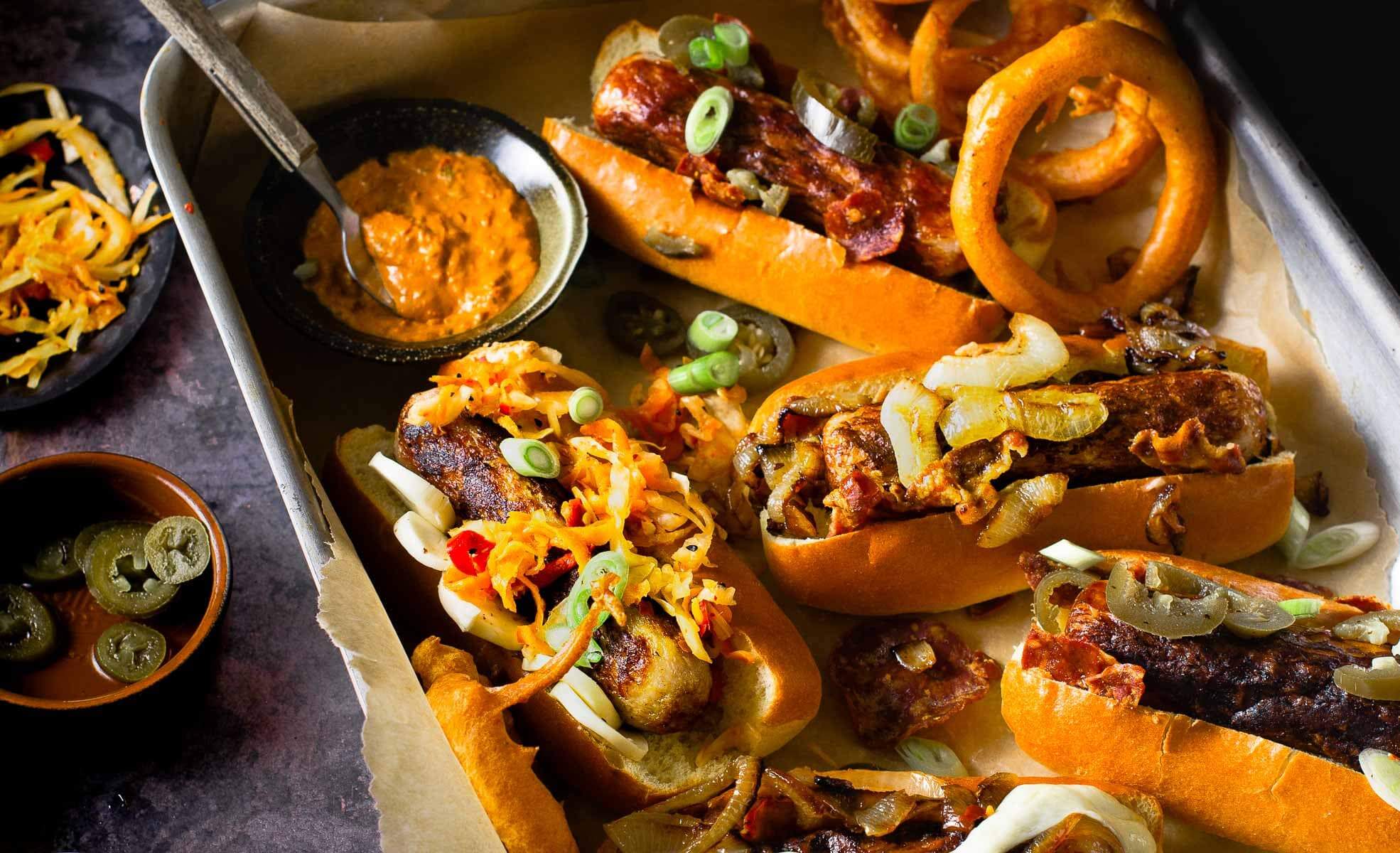 Coming up with new ideas for healthy family dinners is something we all get bored with. As much as I love to cook, like every other parent out there, I lack enthusiasm when it comes to mid week dinners.
We hope to give you some ideas and a little inspiration on how to put a little more variety into family dining.
Planning is key for coming up with easy dinner recipes for family.
As with most things, a little planning goes a long way to help and coming up with easy dinner recipes for family is no exception:
Plan meals for the week ahead, this allows us all to cope better with busy week nights.
Planning the week's menu also allows our family dinners to be organised more cost effectively.
After working out what you're cooking, make a shopping list for the week. Shopping lists keeps you focused, you buy what's on it and that usually ends up saving you money.
Planning ensures healthy family dinners as you're not falling back on convenience foods.
Where do family dinner ideas come from?
Start with a list of the key ingredients that you want to work with that week. Are there any nights, for example, where kids have lots of activities, or where your partner has to work late?
I'm fond of cooking something like a stew on these nights. People can eat it when the time suits them, but it won't spoil from sitting in the pan!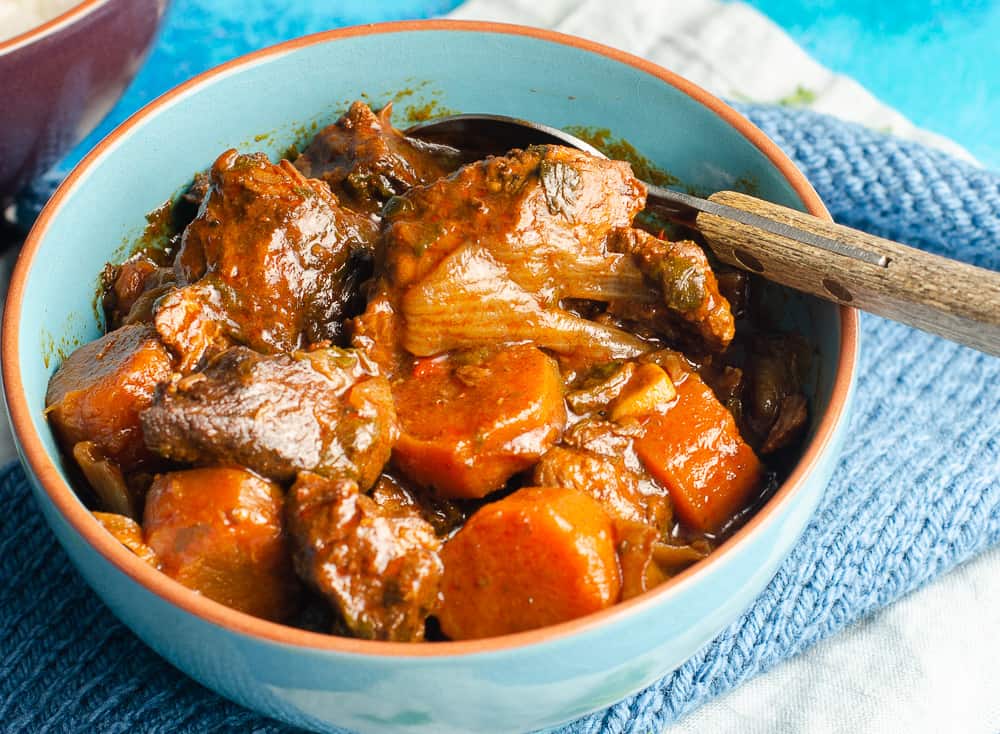 Easy family dinner ideas:
For me easy family dinner ideas comprises dishes that are more of an assembly job than anything else. Granted they may take some time to cook, however, in terms of preparation, time is minimal. These are the dishes that busy families come to rely on throughout the working week.
Tray bakes:
For healthy family dinners, I'm a huge fan of the tray bake! Cut up some vegetables, add potatoes to the mix if you wish. Then mix together with the spicing, herbs and flavourings of your choice. Now top with the protein of your choice.
Healthy family dinners that are balanced and cooked in one tray.
These style of dishes appear regularly on my table and include our Sticky Sausage Tray Bake; our Classic Loaded Hot Dogs; and our Cajun Chicken Traybake and finally our Twice Baked Potatoes.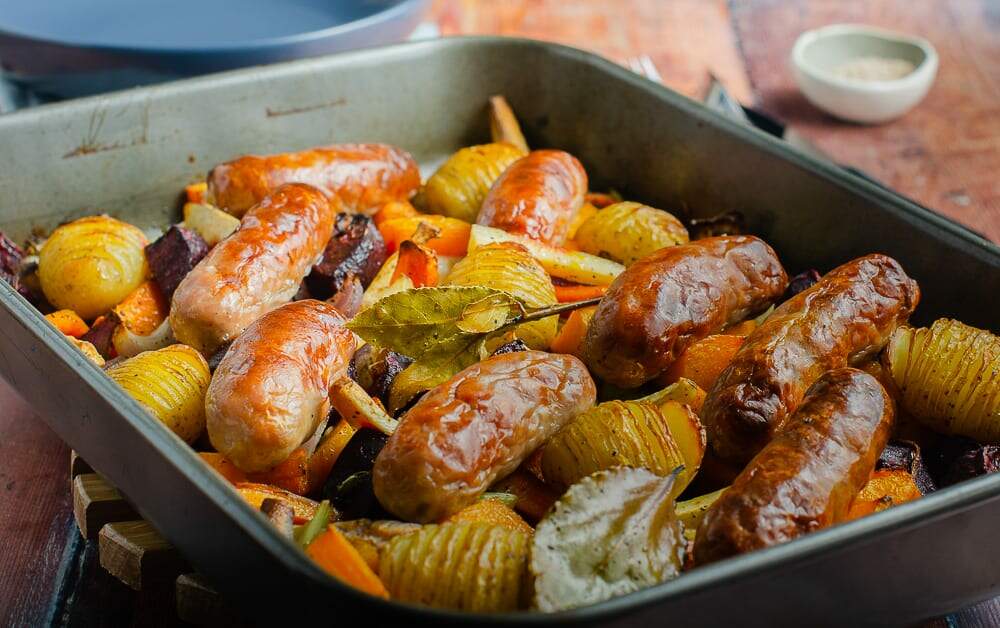 Slow cook meals:
As the name suggests, slow cooked meals are usually a case of throwing together some ingredients and cooking in one pot. At the most, you have to cook some rice, pasta or potatoes to go alongside the main dish.
These easy family dinners are those where the oven does all the hard work for you.
A recipe where the entire meal is cooked in one pot, is our Whole Roast Chicken & Squash Curry. At times the list of ingredients can look long, however, this is often more a spice list than anything else.
Our Smoky Beef Chilli is a firm favourite with all our children, the emphasis being on the smoked flavour rather than chilli heat. Other dishes we enjoy when it comes to family dinners are our Italian Beef Ragu and our Paprika Beef. Both dishes are full of flavour, but require little preparation.
Using a slow cooker:
Some friends swear by their slow cooker when it comes to preparing family dinners like our Asian Inspired Beef Shoulder. Slow cook recipes can be adapted for both a traditional oven or a slow cooker.
Slow cookers come in handy for this type of meal, prepared the previous night and popped on in the morning before you go to work. The pot sits slowly cooking all day long and you have a meal cooked and ready to serve when you come home.
Slow cookers are a great help to any busy family. Just adapt the cooking time to suit the method of cook.
What quick family dinner recipes work best?
If I'm talking about a quick meal, I want something cooked and on the table in around 30 minutes, our Bulgur Wheat Risotto with Asparagus & Pancetta, fits that brief perfectly. These are the meals we all come to depend upon.
The meals where we want something tasty and nutritious but simply don't have time to slave over! There are two ingredients which spring immediately to mind here, eggs and fish. Both full of flavour and quick to prepare and cook.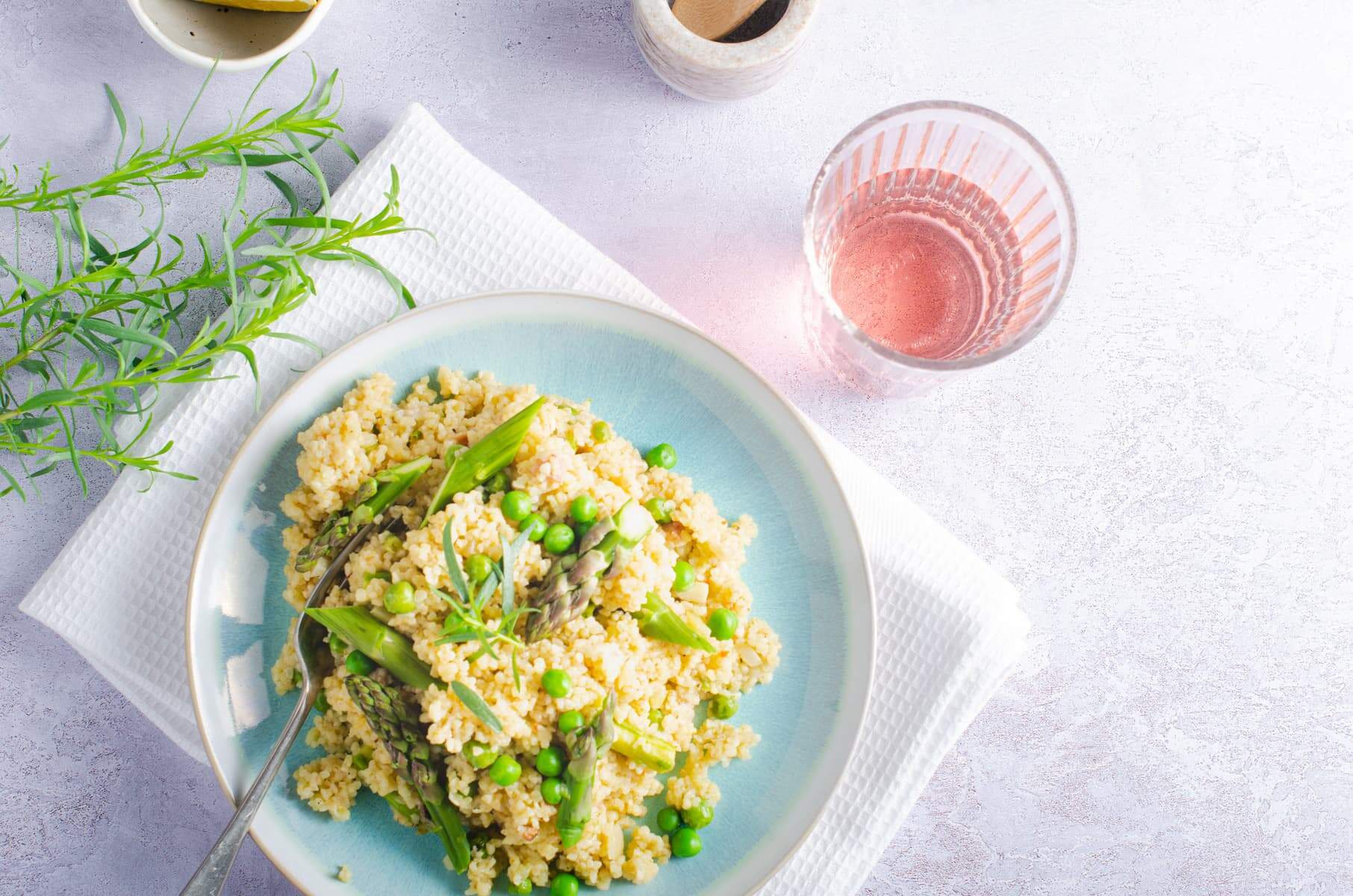 Eggs:
First up when it comes to quick and nutritious is the humble egg. Egg is my go to when time is limited. As as long as we have eggs there really is no excuse for not cooking something.
I love eggs in all their glorious forms, however, when it comes down to it I love an omelette. I know this as I cook omelettes a lot! Often keeping it simple with some grated cheese and chives cut fresh from the pot in my garden.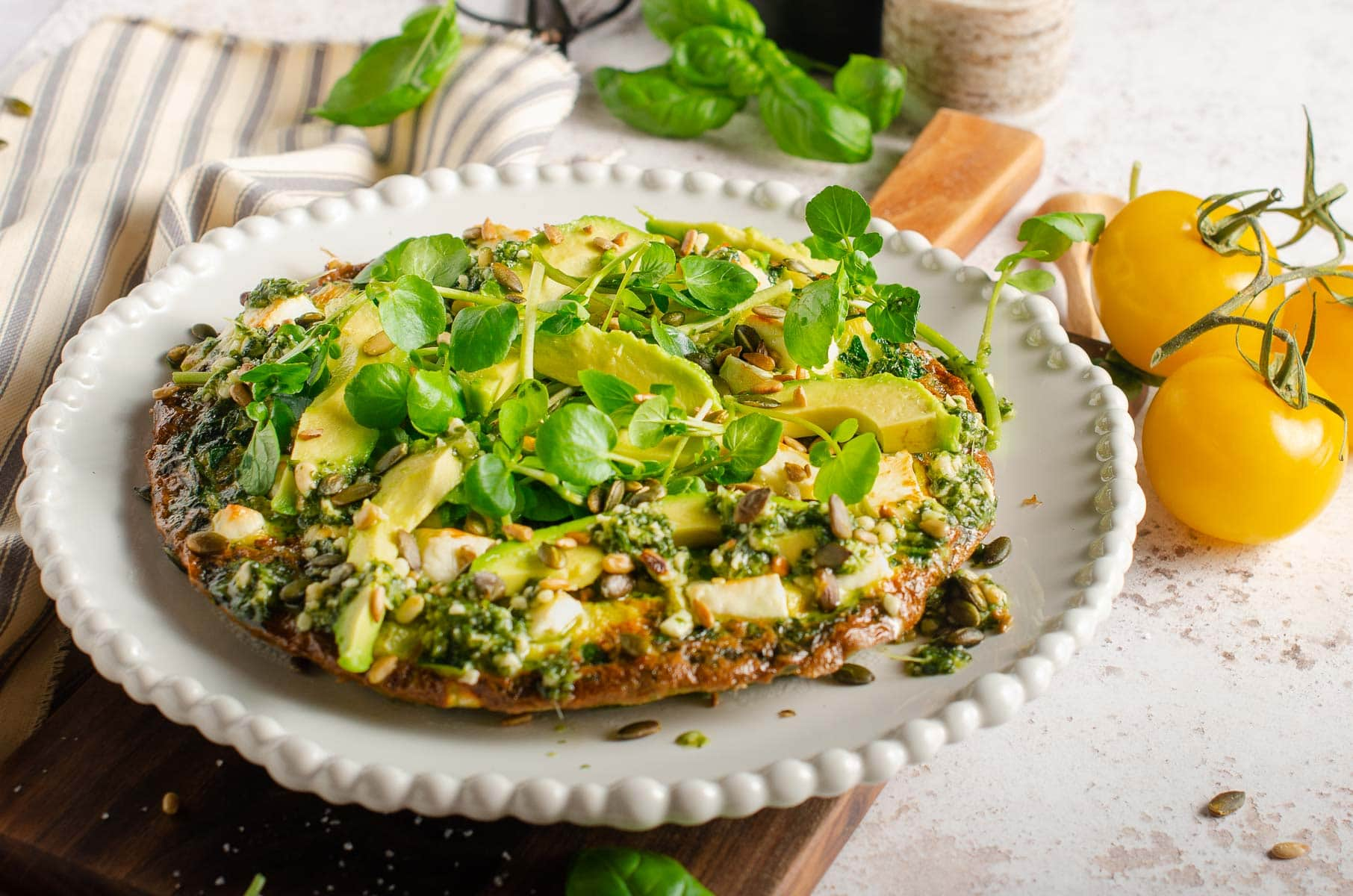 However, if you want something a bit more substantial then our Healthy Spinach Omelette or our Omelette Arnold Bennett work a treat. Simple to prepare and delicious served with a side salad. Quick, fresh and full of flavour.
Requiring a little more in terms of preparation is a Scotch Egg. Soft boiled eggs, wrapped in sausage meat and coated in bread crumbs before being deep fried. Not the thing to go to when you are seriously short of time. But a truly delicious treat and one that's worth a little extra effort when time allows. Also far superior to anything to you buy in the shops! I like to balance out the deep frying by serving these with a nice side salad!
Fish:
Fish is another great option when it comes to a quick family meal. Like eggs, fish is quick to cook and on the table in no time. Friends have often said that they struggle to get their kids to eat fish. I'm lucky enough that this hasn't been the case in my house as both my kids love fish and seafood.
However, I do recommend starting with something simple. Our Fish Pie works here as the fish is mixed with sauce and vegetables. Another suggestion is to add fish to something they love eating, for example pasta, which we've used in our Smoked Salmon Pasta.
However, my youngest prefers fish cooked simply, either steamed, grilled or pan-fried. Our Hake with Lemon Couscous is one such dish. Pan fried hake served with a lemon couscous that's both quick and simple to cook and packed full of vegetables.
A favourite dish of ours is Devilled Mackerel, a great oily fish which we have marinated and then either grilled or barbecued. I serve this with a tomato, onion and parsley salad to cut through this rich oily fish.
Our Chinese Steamed Sea Bass has an Asian twist, another dish that is both simple and quick to cook. Fish is fast food at its best, but you don't always need to deep fry it.
Popular recipes that the whole family will enjoy!
Pasta:
Pasta is something the whole family like to eat. Like many families a firm favourite in our house is our Spaghetti Bolognese, a sauce where we use a combination of steak and pork mince.
Pasta forms the basis for many mid week family meals and is great all year round. In the summer I grow lots of courgettes in my garden and my favourite pasta dish is Courgette Pasta, which my family and I enjoy almost weekly.
I enjoy Pumpkin Pasta with Pancetta in Autumn and the comfort of Ham & Brocolli Pasta Bake in the colder months.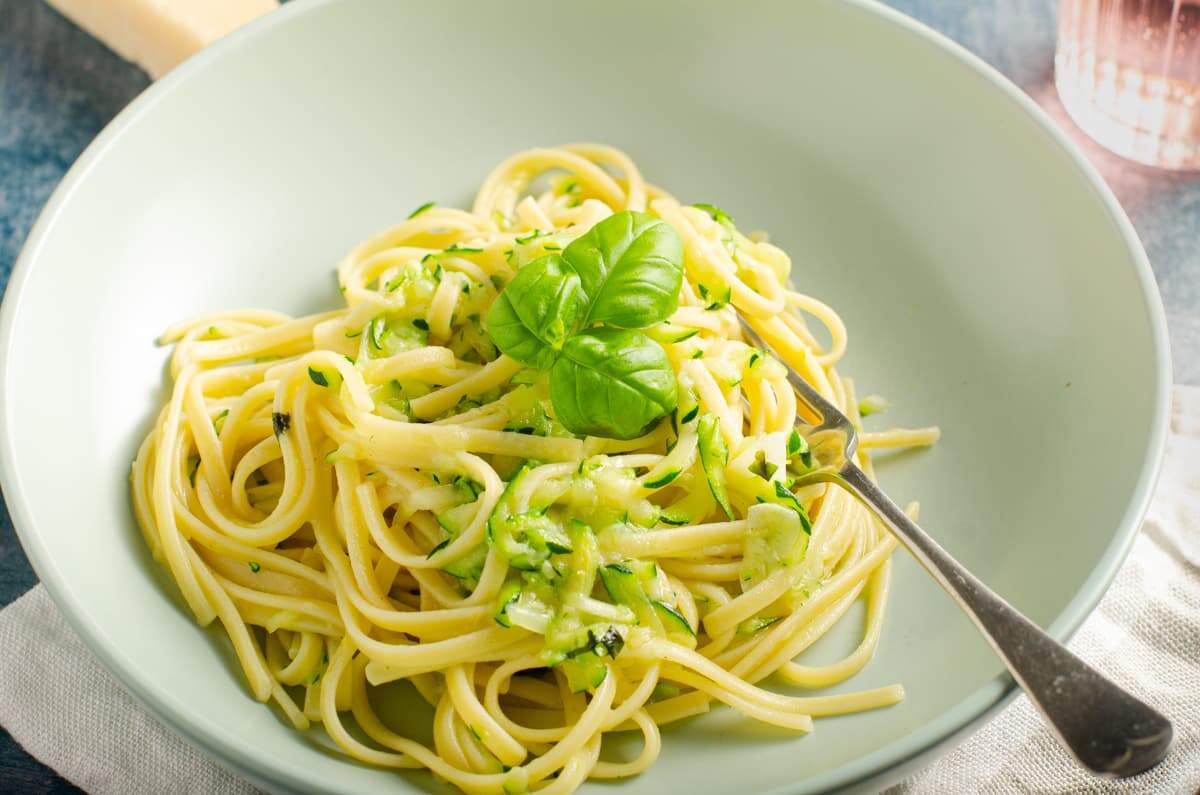 For a super quick pasta dish that can be ready in the time it takes to cook a bowl of pasta is our Smoked Salmon Pasta – quick, simple and packed full of flavour!
However, for a change from pasta, I love to eat gnocchi which cooks in under 5 minutes! My favourite gnocchi dish is our Gnocchi with Chorizo & Courgette, which I happily eat all Summer using the courgettes picked fresh in my garden.
Chicken:
When it comes to meat chicken is versatile and something most meat eating families cook regularly. Our Italian Chicken with Ham & Parmesan, with 3 main ingredients, is a dish that is packed full of flavour.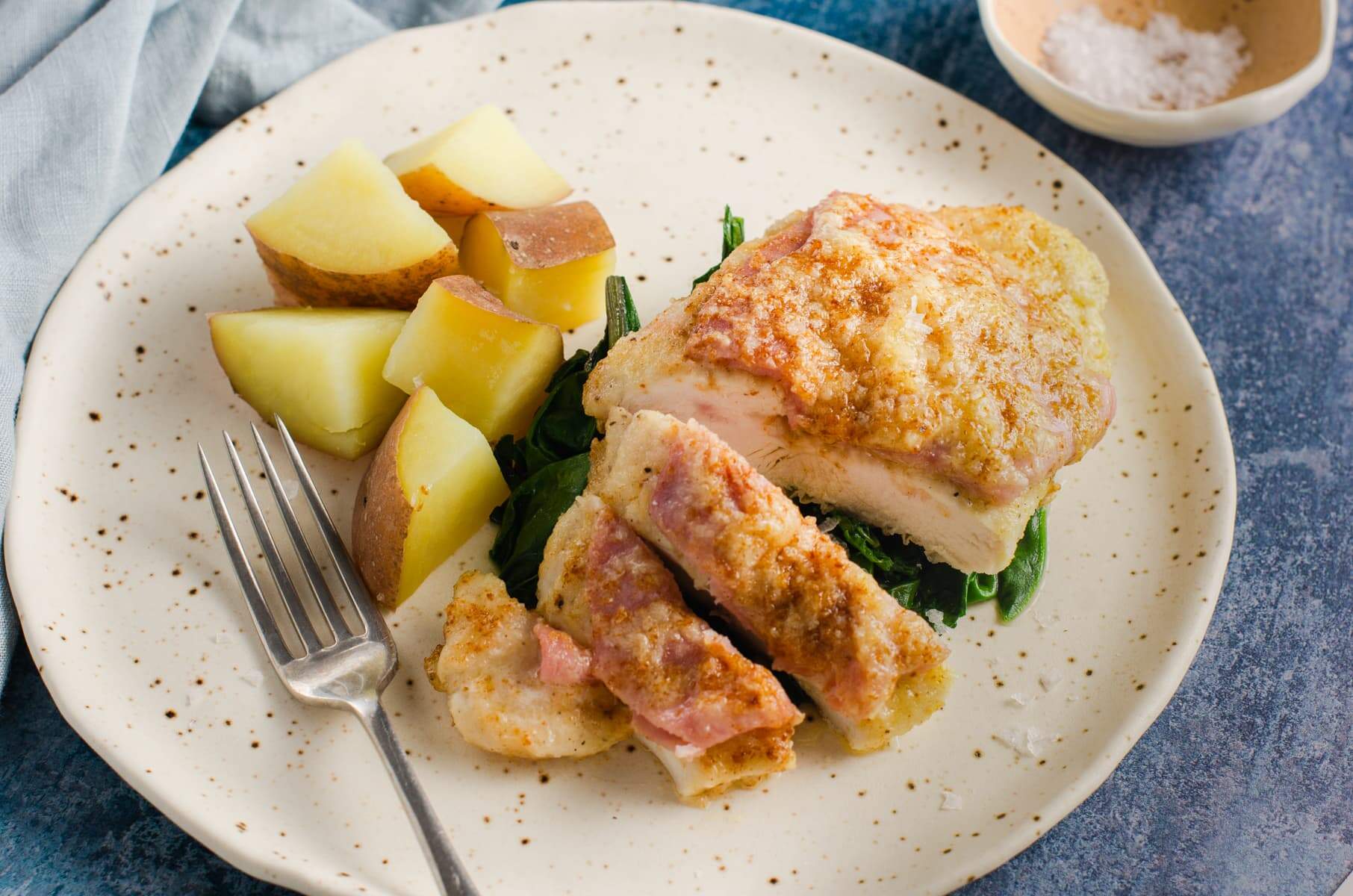 Another favourite is Pan Fried Chicken with Bacon & Beans, where the beans make a welcome change from the usual sides of potato. Add a side of green vegetables, simply steamed, to both dishes and you have a delicious meal.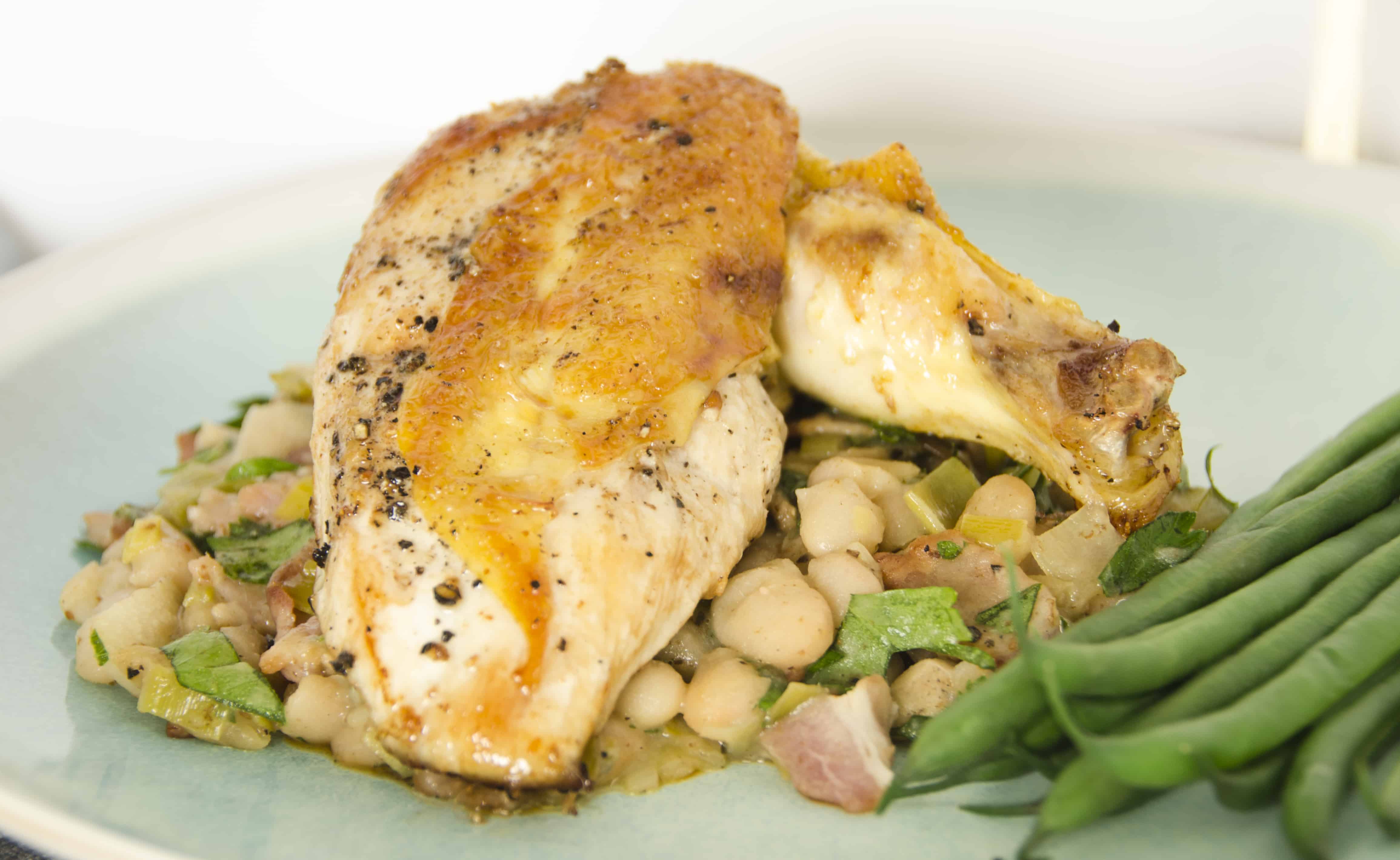 For a quick cook that all the family will enjoy but one that can be easily doubled up to feed a larger group of family and friends try our Creamy Tarragon Chicken with Asparagus & Peas.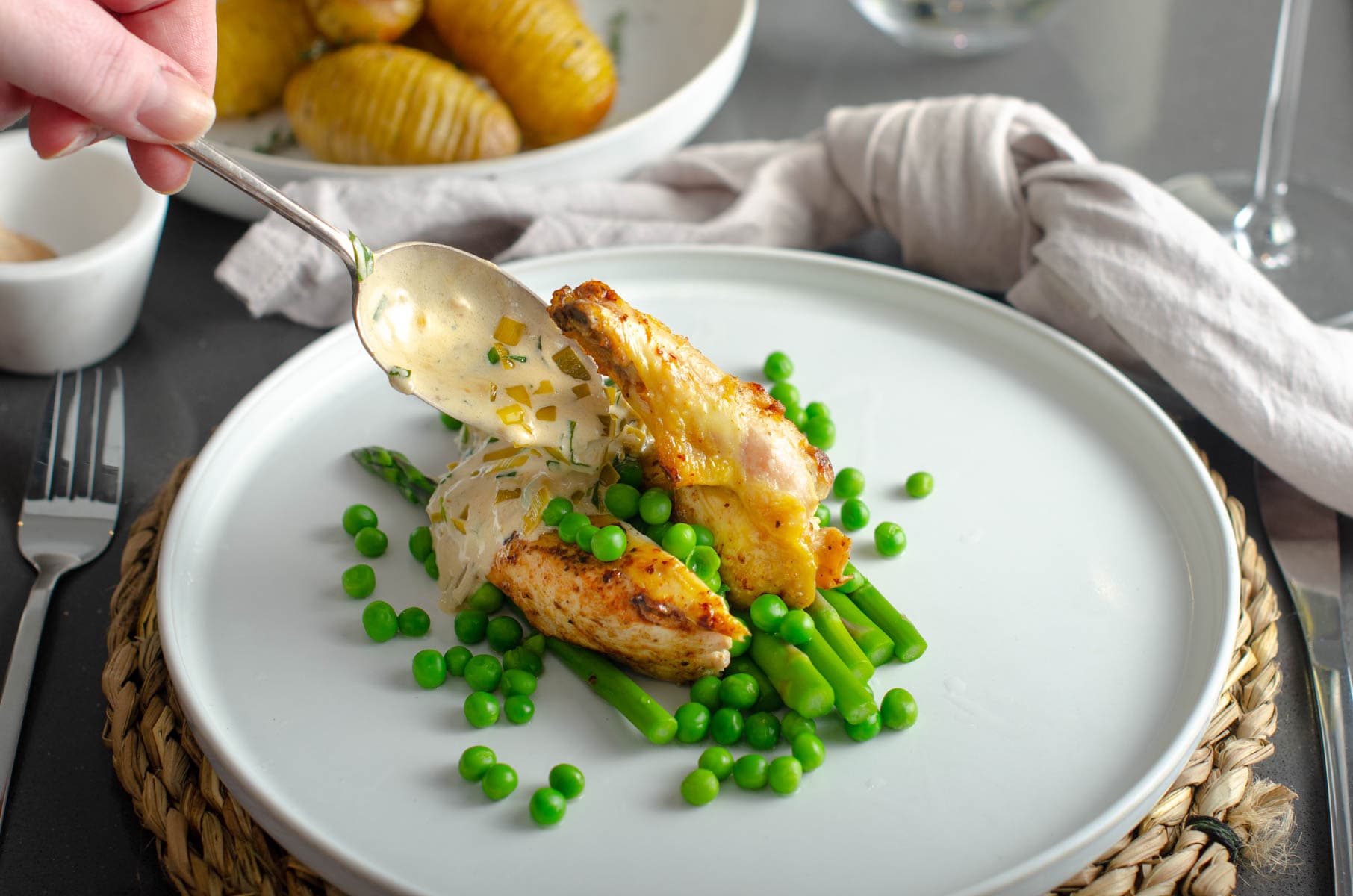 Our Simple Coq au Vin, or chicken cooked in wine, is delicious as the vegetables cook in the rich stew.
However if it's quick and simple you are after you can't beat our Lemon & Paprika Chicken Kebabs. Leave the chicken in a simple marinade and skewer when you are ready to grill! I find kids love eating anything off a stick!
Likewise wraps, children love piling anything onto a wrap and I also think it's a great way to increase their 5-a-day. Our Chicken Tacos with Tomato Salsa and Fresh Guacamole make a great mid week quick dinner.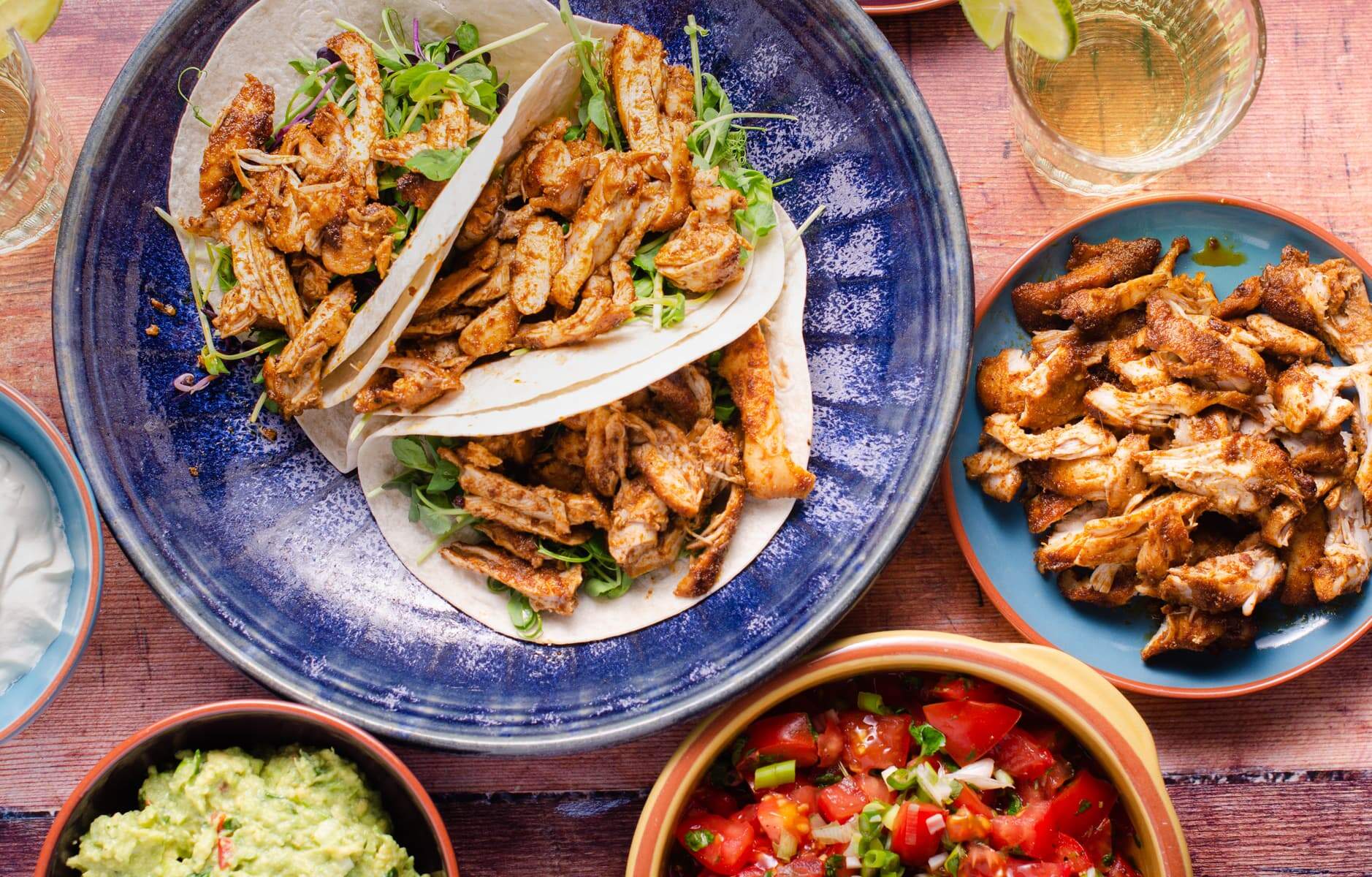 For another great tasting dish try our Spicy Baked Chicken Wings with Lime Crema. Aside from being really easy to prepare, this is a great sharing platter, simply pot and the table and let everyone tuck in.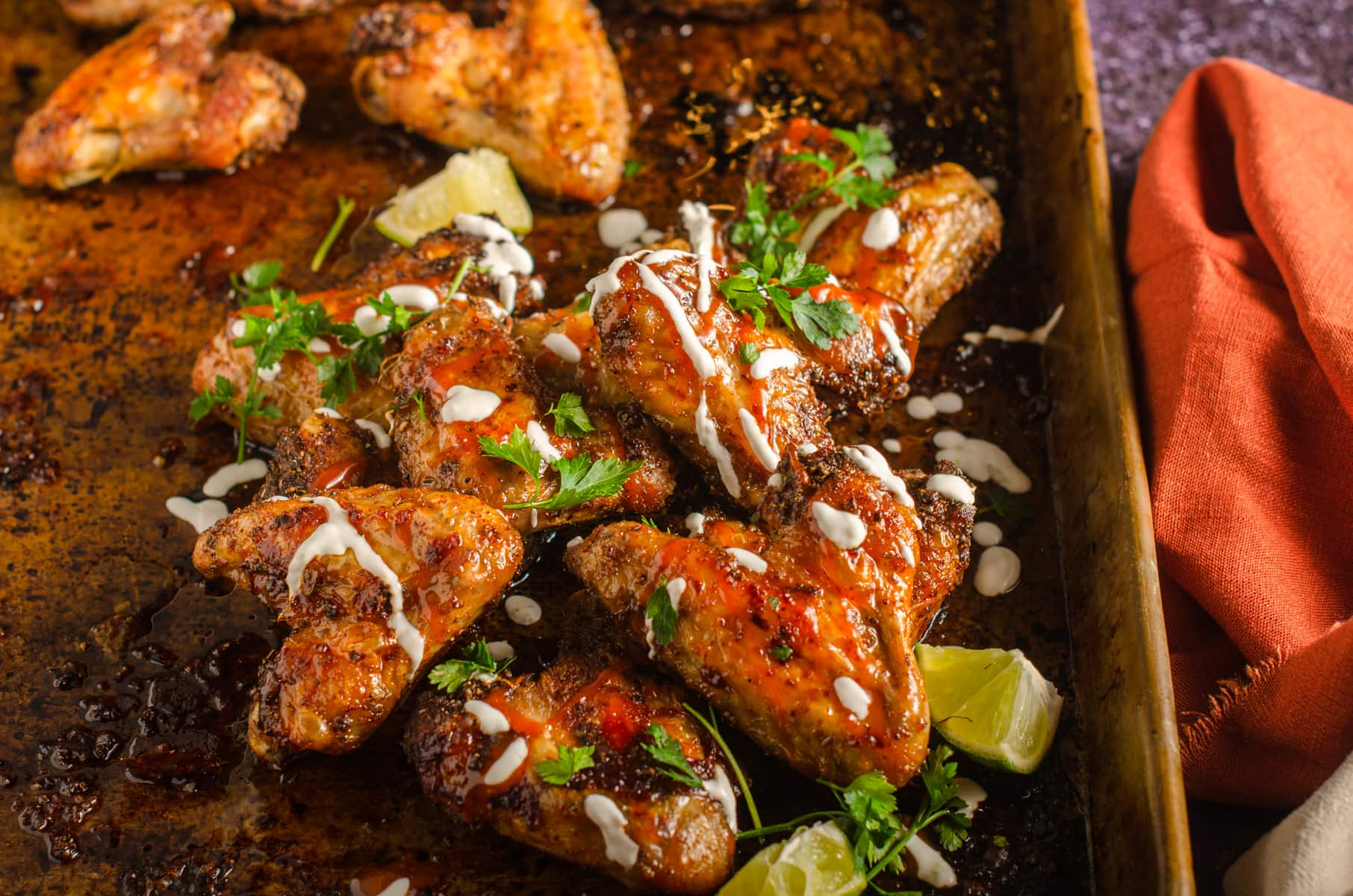 Steak & Burgers:
As a family we enjoy steak and burgers, albeit that we limit how much red meat we eat. We are all happy with a simple cooked steak. However, if you want to prepare a little ahead of time, then marinating the steak for 24 hours is well worth the effort.
Cheaper cuts like skirt steak work particularly well with a marinade. Our Skirt Steak with a Warm Spice Marinade is simply delicious. For something a little different we've lightened our Sirloin Steak with Lemongrass, serving the marinated steak wrapped up in individual gem lettuce leaves.
I also like to cook a steak simply then toss it with a simple green sauce as we have done in our Skirt Steak with Chimichurri. However, these marinades and sauces work well with all cuts of steak.
If you like a burger then why not try something a little different from a beef or chicken burger. Our Pork & Chorizo Burgers have a lovely smokiness of paprika from the chorizo. In the Summer make them ahead of time and pop them on the barbecue.
How can I introduce spice to my kids?
In my family, no discussion about family dinners would be complete without a recipe or two containing spice. There's no need to become fearful when spicing food. Spice adds flavour to food, but not necessarily heat!
The trick is to introduce it gradually, start with something that feels familiar and add a little spice to it. Our Indian Cottage Pie is a great example of this. Taking a traditional meat pie that we are all familiar with and giving it a spicy twist.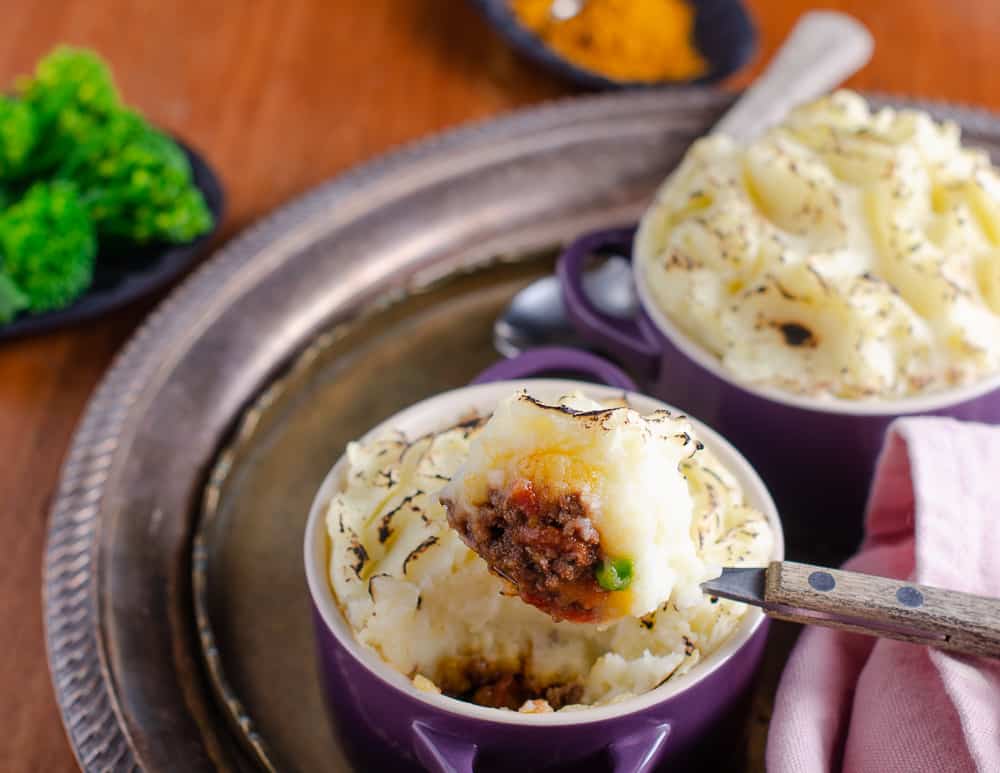 Next up are two of my family favourite spice dishes, one based around rice, the other couscous. Our Chicken Pilaf contains lots of spice, but no chilli heat. The nuts in this dish add crunch but can be left out if you would prefer.
Our Ras el hanout Chicken with Spicy Couscous is my youngest daughters favourite dish. Ras el Hanout is a North African spice blend and very aromatic, rather than hot. Adapt the chilli heat in the couscous or leave the chillies out altogether if you would prefer. I like to serve this dish with pomegranate seeds for extra crunch and a spoon of Greek yogurt.
What about our weekend takeaway?
Like many families, my own do enjoy a takeaway every once in a while. However, there are times when I want takeaway without the added cost. I also like to know what's going into my food and have started cooking my own takeaway inspired dishes. However, they have to be good enough that my family are happy enough with the swap.
These family dinners are a healthy alternative to our local takeaway. In addition, we can adapt the recipes, cutting back on ingredients that we would rather eat less of.
Furthermore, you tend not to order, and therefore eat, quite so much as you would if getting takeaway. I am sure we are all guilty of ordering too much, no excessive orders for side dishes that we often don't really need.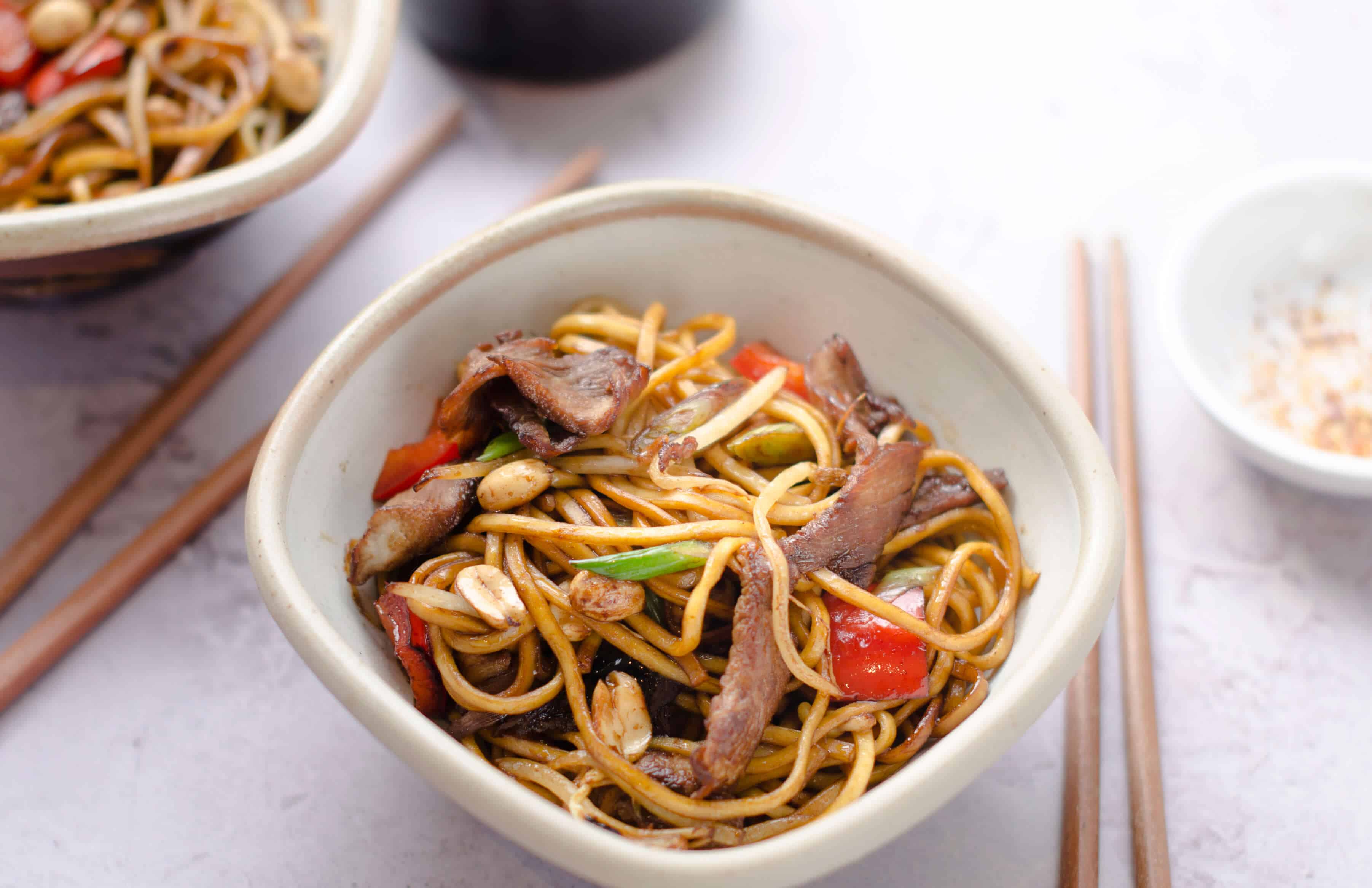 Chinese:
First up are our Chinese inspired family dinners. I love the freshness and speed of cooking Chinese food, particularly stir fries. Stir fries are a great way to get extra vegetables into our family diet. The first recipe I ever wrote on this blog was my Pork & Peanut Noodle Stirfry. I cook this dish, or a variety of it regularly, and my family love it.
However, my daughter has a peanut allergy so I cook her dish separately and add cashew nuts instead. Another favourite is our Stir Fry Chicken & Cashew Nuts, which I serve with simple steamed rice.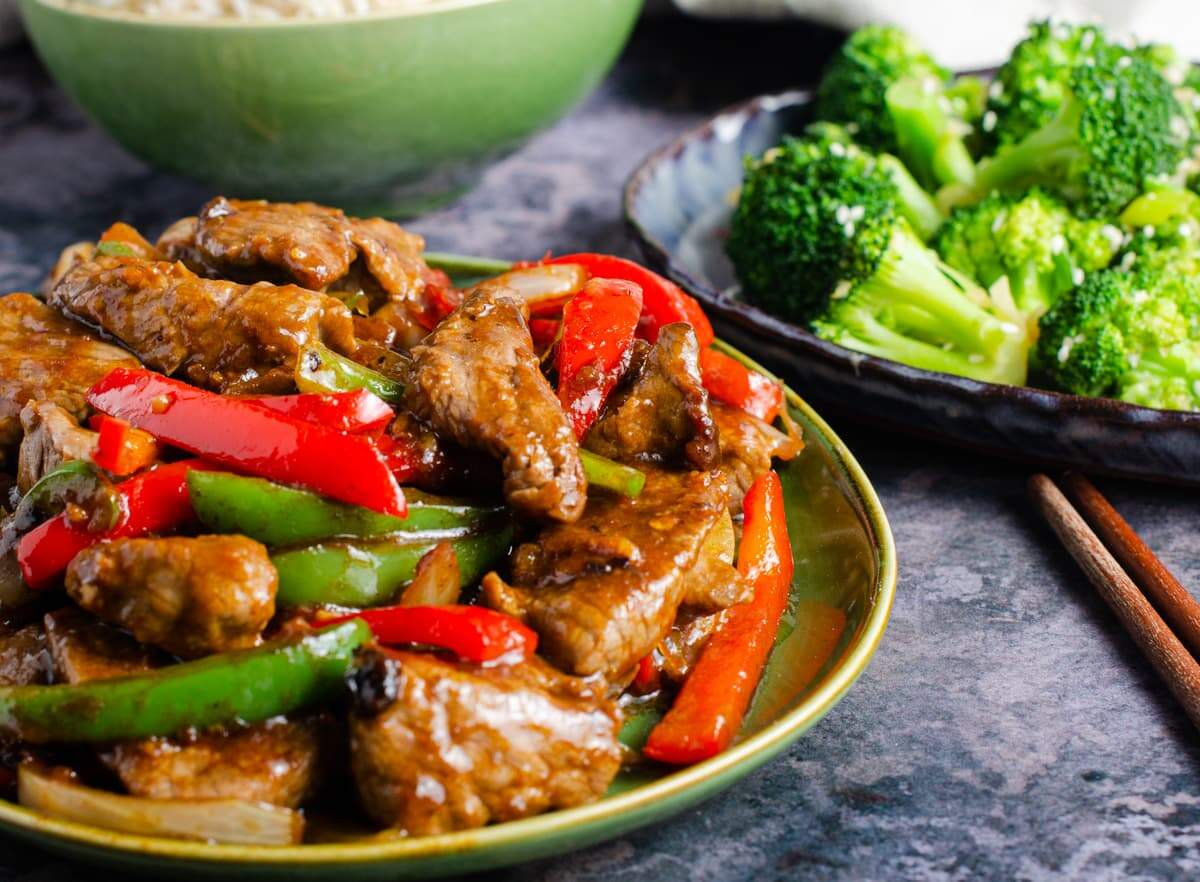 My own personal favourite is Easy Beef Stir-fry with Black Bean Sauce, packed full of flavour.
Another great beef based dish is our Easy Beef Salad with Asian Slaw, serve in a lettuce leaf as we have done or substitute the lettuce for a wrap.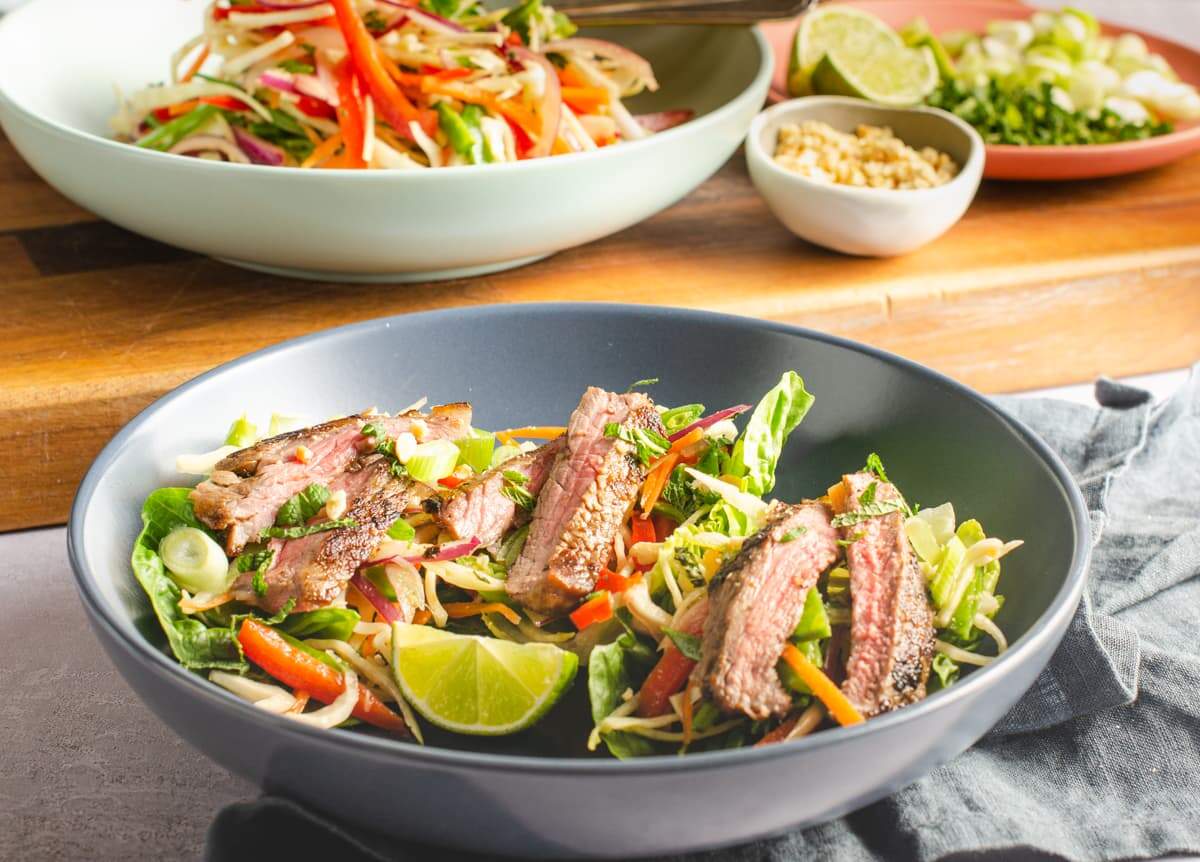 Requiring more cooking time, but very little preparation is our deliciously sticky Chinese Glazed Pork Belly.
All of these dishes can be served banquet style so why not serve up our Easy Egg Fried Rice. If you want to include some vegetable side dishes then try our Stir Fried Pak Choi or our Easy Stir Fry Broccoli.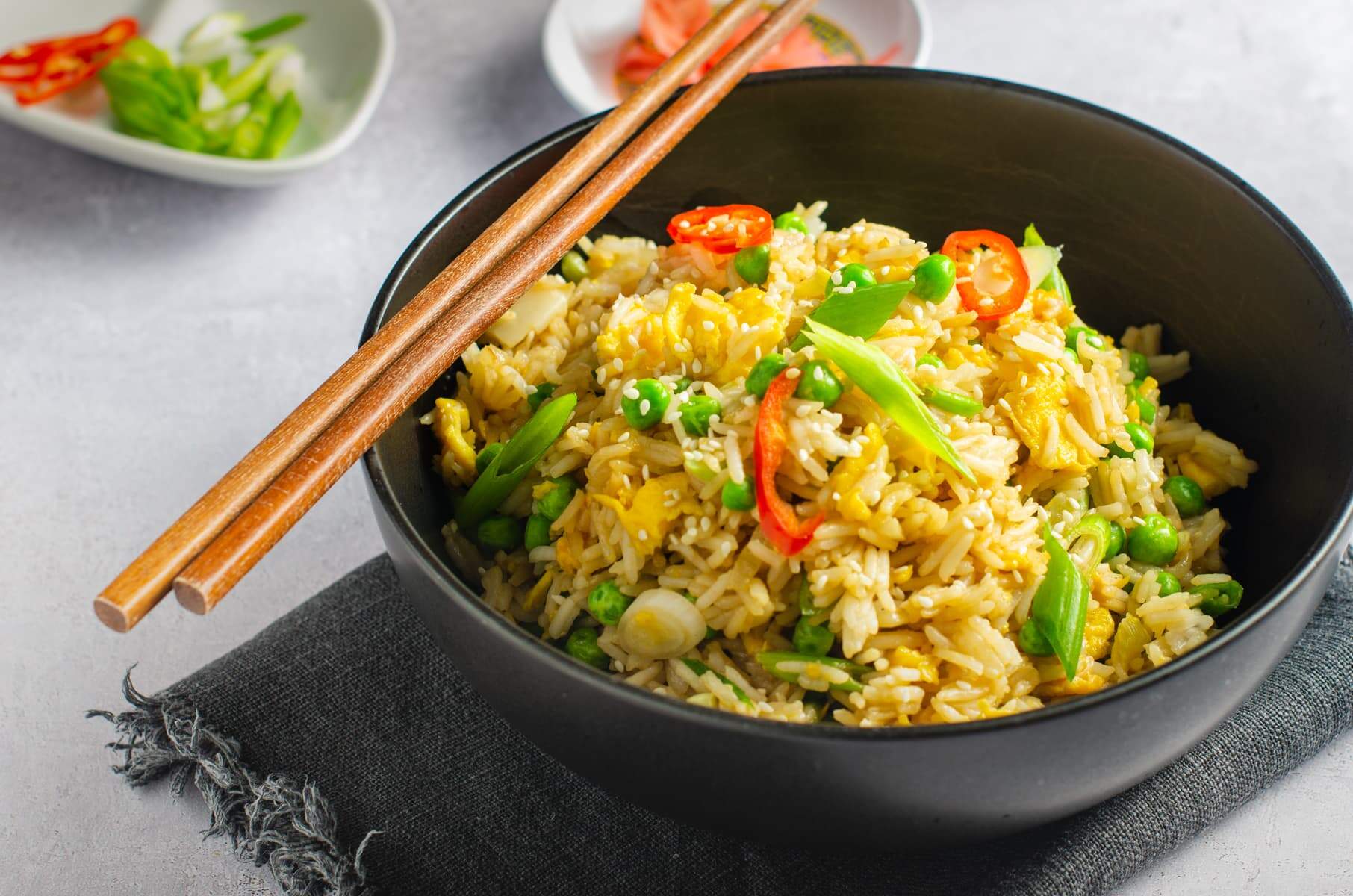 Indian:
Our Butter Chicken Curry is ideal for family dining as it packed full of flavour, but not chilli heat. This makes it a perfect curry for feeding to a crowd where you're not sure of everyone's tolerance to chilli.
Another beautifully spiced dish is our Lamb & Spinach Curry, add chilli heat to your taste or leave out altogether.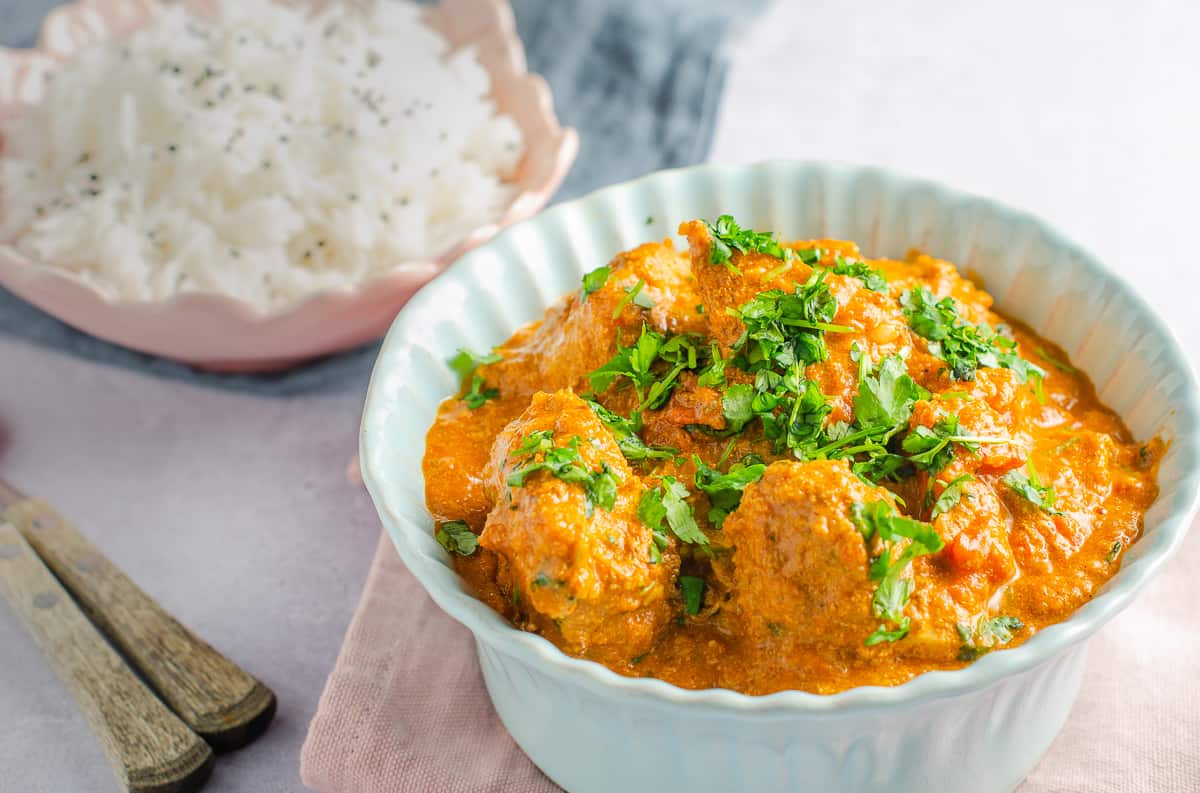 Our Easy Chickpea Curry with Spinach is suitable for Vegan diners and uses a lovely array of vegetables. Adapt this simple recipe to include the vegetables all the family enjoy eating.
One of my favourite curries, and one I cook more than any other, is our Easy Matar Paneer. A vegetarian curry with creamy soft paneer cheese, served here with chutney and wraps, but just as tasty with rice.
South East Asia:
Another delicious curry is our Vegetable & Coconut Curry, a mildly spiced dish that is suitable for Vegetarian and Vegan diners, but a great tasting curry that I cook regularly when I want to enjoy a meat-free meal.
One dish I have cooked for years is our Beef Rendang, a dish I cook regularly for family and friends alike. I've not met anyone who doesn't love this mildly spiced slow cooked beef dish. I like to serve both these dishes with simple steamed rice as they are so flavoursome they need little accompaniment.
Family dinners – suggestions for meat free nights?
I love vegetables and there really are few that I don't enjoy. A strict vegetarian for many years, I do now eat meat. However, I still like to have meat free days and enjoy vegetable based meals 2-3 times a week.
A regular dish on my dinner table mid week is our Easy Vegetable Stir Fry. Packed full of nutritious vegetables and quick to prepare, this is a perfect family dish that can be on the table in under 30 minutes!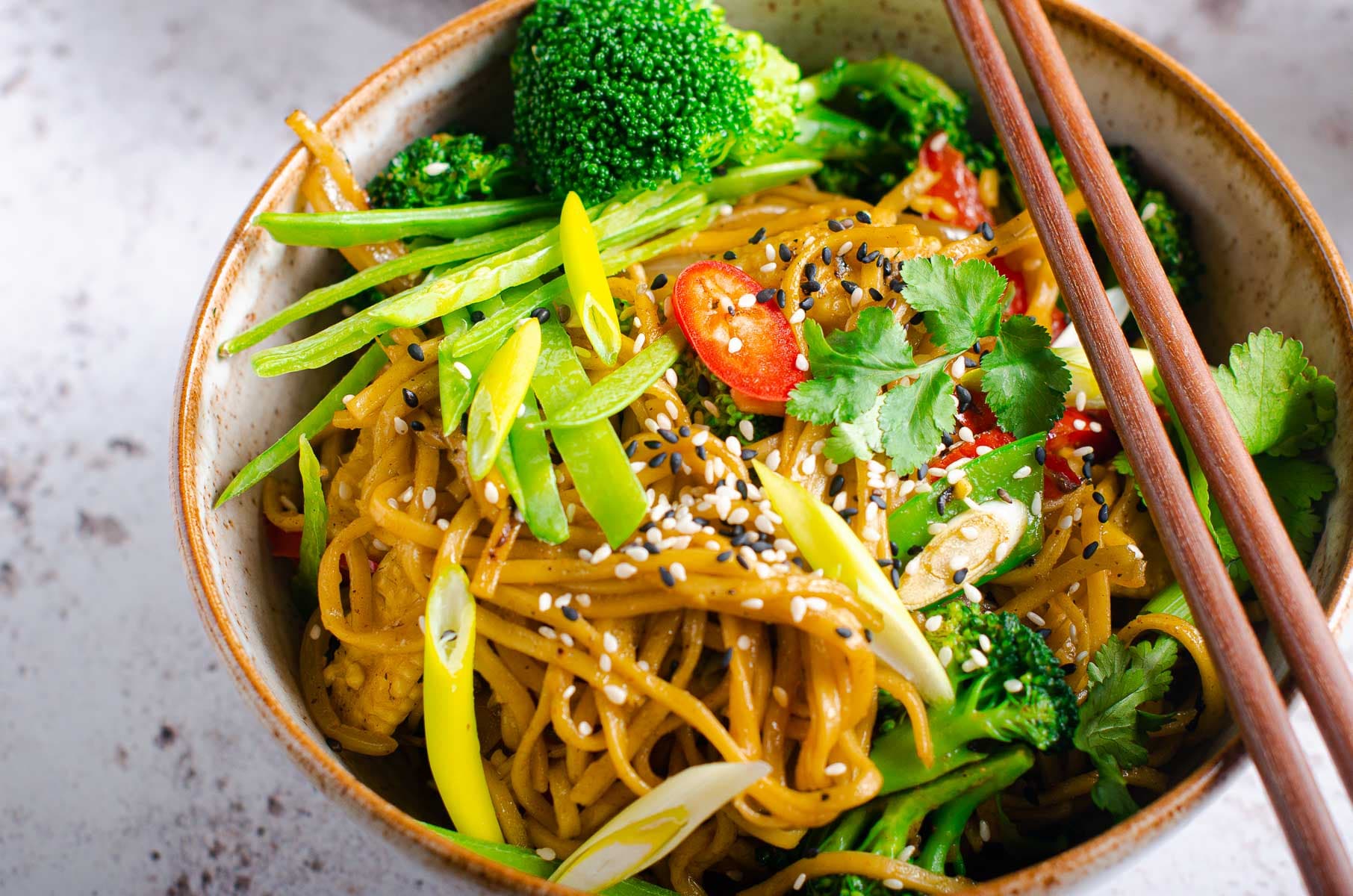 Pasta based vegetable sauces are something we all enjoy. Our recipe for Pumpkin Gnocchi is a great dish, the gnocchi can be easily substituted for pasta if you'd prefer.
Another lovely dish is our Vegetable Layer Bake, a great variety of vegetables in a cheese sauce. I recommend sticking with vegetables that your whole family enjoy eating, that way there's less fuss. You can gradually introduce new vegetables to the ones you know your kids like to eat. This works better than overwhelming them in one go.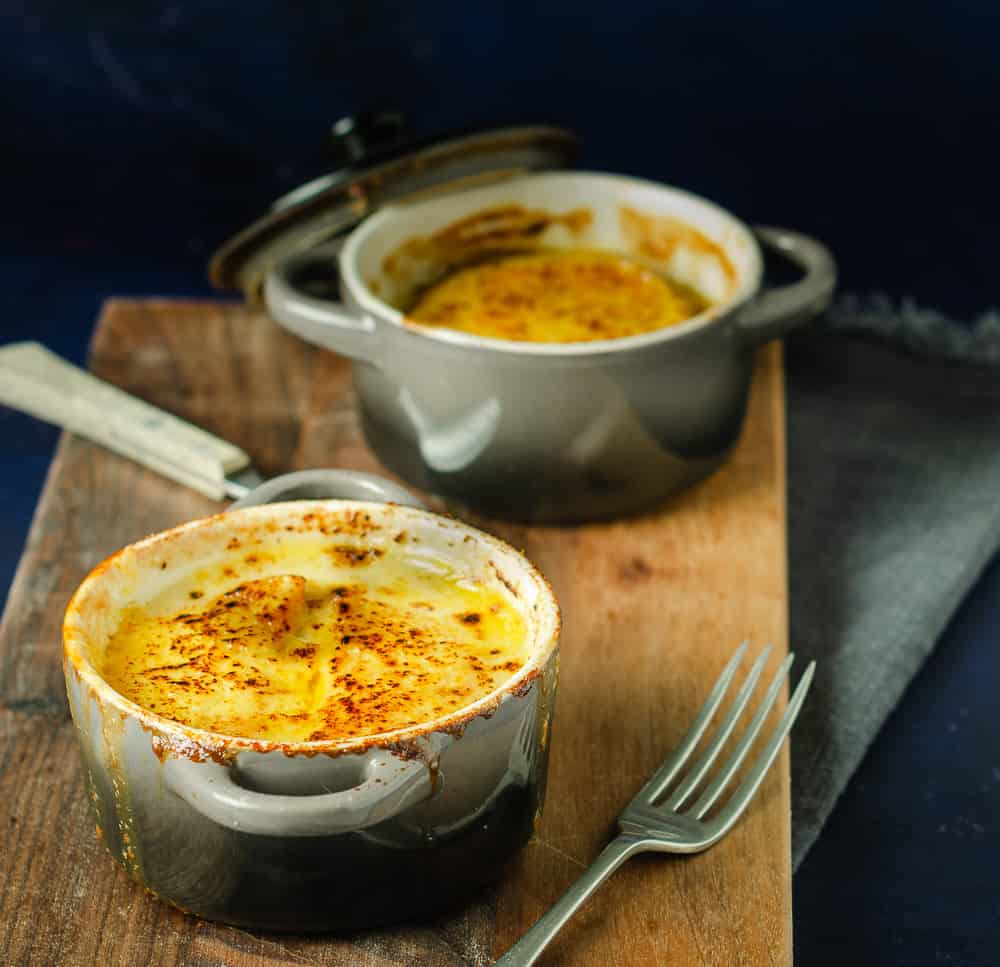 Our Tomato Risotto, is another family favourite meal, we all enjoy a good risotto and are a family who love tomatoes and devour them as quickly as they are bought!
If you want to introduce some spice to family dinners, then try our Bean Chilli, simple to make and full of flavour.
Finally try our Comte Cheese & Wild Garlic Tart, if wild garlic is not in season then substitute with other leafy herbs, like basil, chive or tarragon. All of these dishes are ones my whole family enjoy, and nobody ever asks where the meat is!
Equipment:
I'm generally not a fan of suggesting any specialist equipment when it comes to cooking. I like people to try out meals using what they have to hand, rather than panic that they don't have the right equipment. This only results in putting people off cooking.
A set of pans, a non-stick frying pan and saucepan, some oven proof trays and dishes, and the all important sharp knife, is all that I really need!
For example I do have a slow cooker, but often prefer to use a heavy oven proof dish with a good lid and my oven. However, I am lucky enough to work from home and can therefore pop something into the oven during the afternoon. For parents working out-with the home, a slow cooker is a great idea. But don't be put off trying a new recipe for lack of kit. Use what you have.
Recipes we enjoy cooking by fellow food bloggers:
Finally, we wanted to add a few recipes from other food bloggers. These are favourite family dinner recipes we enjoy cooking at home ourselves. There are some great suggestions here for something a little different.