5 wild garlic recipes featuring our favourite wild garlic soup recipe and the other dishes, salsas and wild garlic butter recipes that we love to prepare and enjoy when this wonderful leafy green is in season.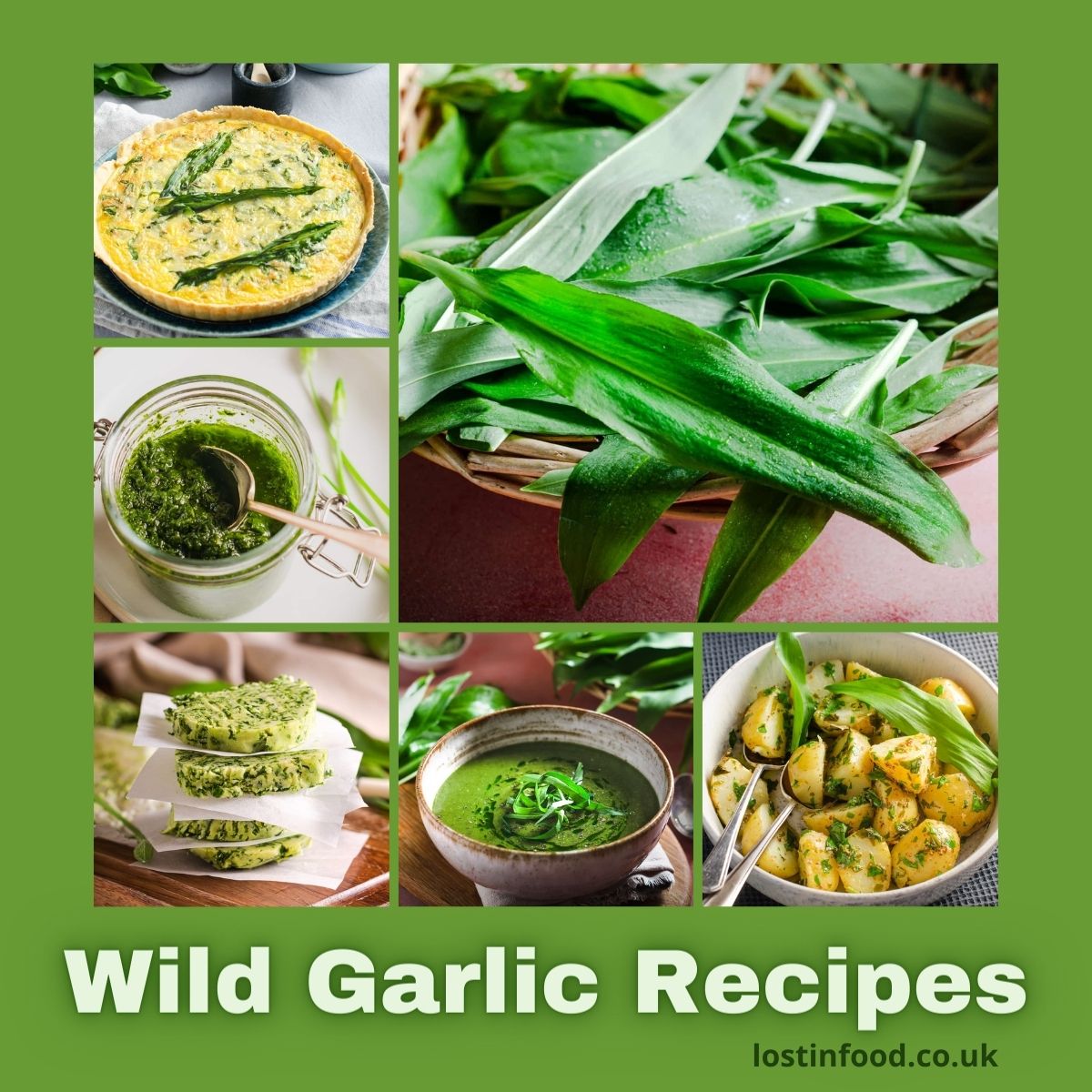 We love wild garlic and look forward to its arrival on our woodland floors every Spring. Our 5 wild garlic recipes post features those recipes that we love preparing when wild garlic is in season.
If I was to describe this post in one word it would be green! The vibrancy of this seasonal hero pops right out of every image. So much so that you know it's going to taste good!
Where does wild garlic grow?
Wild garlic can be found growing in woodlands around the UK from March to June. It first appears in early March in the south of the country. However, up here in the North East of Scotland, our growing season starts later, it starts sprouting in late April.
You won't find it growing out in the open, it likes to grow under the shade of trees, often in damp ground, so look in shaded woodland and areas close to river banks.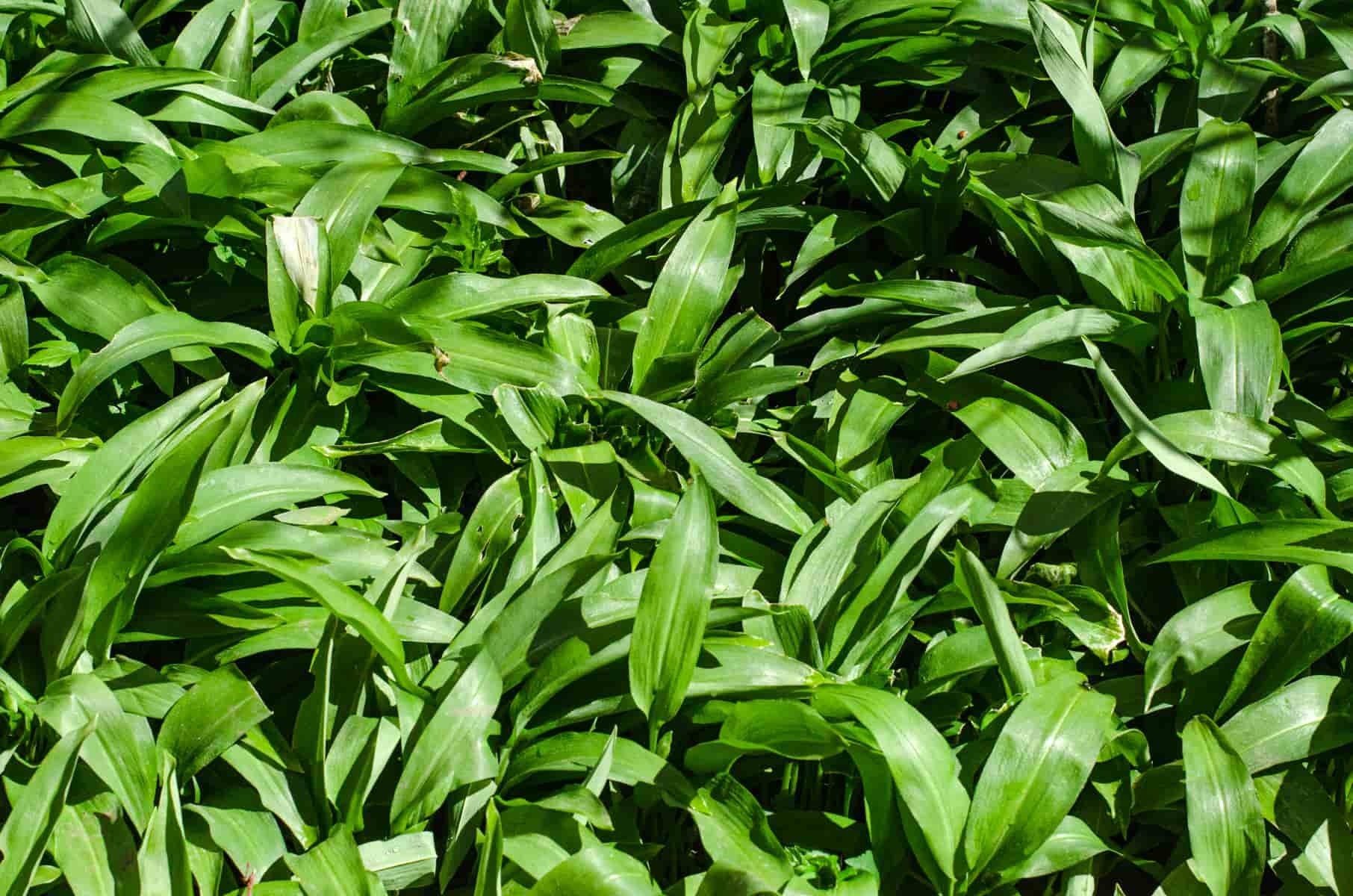 Foraging for Wild Garlic:
Please take care when picking wild garlic to only remove the leaves, don't pull too hard or you'll remove the bulb as well and you don't want to spoil next years crop. As with all foraging take only what you need and treat the site with care so you can enjoy it again year after year.
A word of caution, if you fancy foraging for wild garlic please be mindful. Don't pick from the side of the road as there is too much pollution here from cars. Instead look for patches deep into the woodland.
As with all foraging, if you're unsure that what you are looking at is actually wild garlic, don't pick it!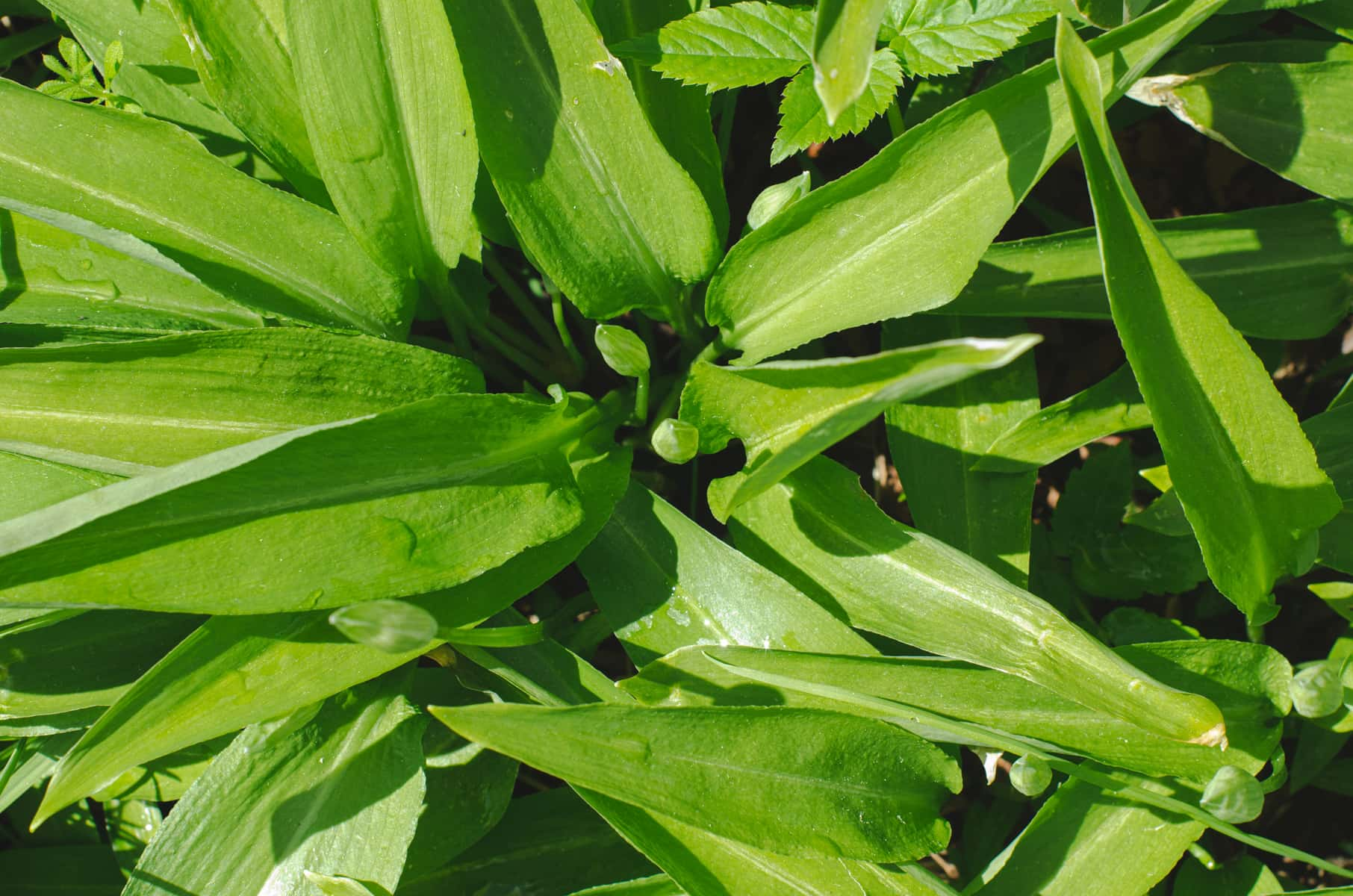 How do you identify wild garlic?
The easiest way to identify wild garlic is by smell – you can smell a decent sized patch of wild garlic long before you see it. Wild garlic is really pungent, however that deep garlicky aroma does not come through on the taste.
Wild garlic have broad, vibrant green leaves with a pointed shape towards the tip. When in flower, wild garlic is a profusion of six pointed leaved star shaped flowers around a single head. I always think they look are pompom like when viewed from a distance.
When is the best time to pick wild garlic?
Wild garlic is best picked young when the leaves are at their most flavoursome, and before they start to flower. That's not to say you can't eat the leaves once they are in flower, you can! In fact I eat these delicious leaves the entire growing season to make the very best of wild garlic while it is here!
Which part of wild garlic can you eat?
The entire plant is edible from the leaves and flower heads to the seeds and even the bulbs. However, don't go lifting any bulbs as you need those for next years crop.
When foraging for wild garlic we are always really careful to only ever harvest the leaves and sometimes the flowers.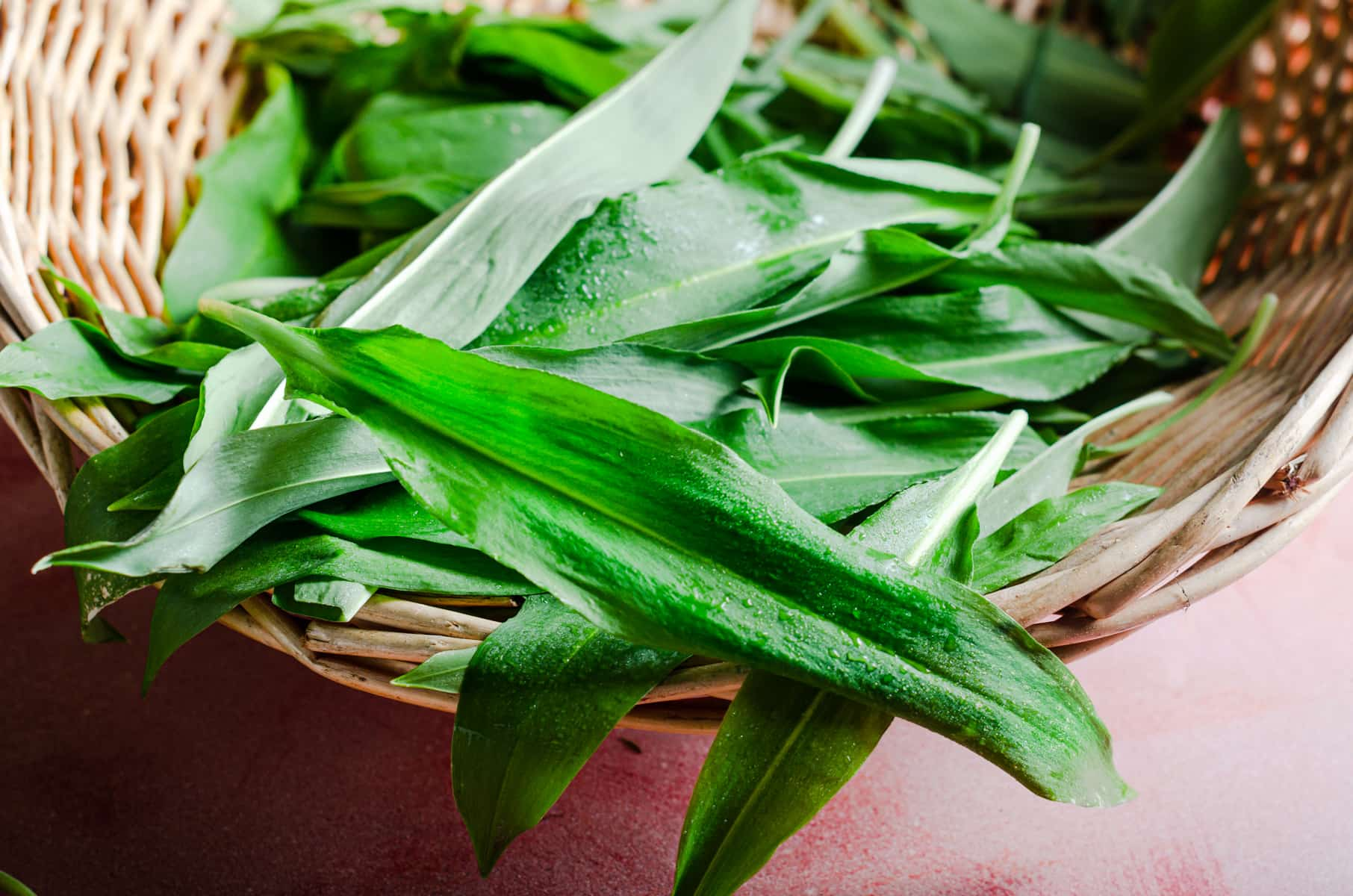 What does wild garlic taste like?
Do not be put off by the pungent smell of this green, leafy herb. The aroma of wild garlic hits you well before you arrive at a patch of it and it can be quite overpowering! However, the taste is a lot more mellow than the smell wafting from a decent handful might suggest!
Wild garlic has a mellow garlic flavour, somewhat like a garlic chive. The flavour is far fresher, grassy and herbal, rather than pungent like a garlic clove. This makes it ideal for eating both cooked and raw.
Worth noting, wild garlic is best picked when young, before it flowers, that's when it is at it's most flavoursome. However, that's not to say that you can't enjoy it once it is in flower.
How to cook with wild garlic:
Wild garlic is a really adaptable ingredient. Although its flavour is a mild garlic, it has a texture similar to spinach. That means it can be both cooked with and use raw.
For example add wild garlic to soups, salads and sauces. As it's similar to spinach it wilts down quickly, so is ideal to add to curries and stews too.
Wild garlic is around for such a short period that I like to make salsas and our wild garlic butter recipe. Both freeze really well which means you can enjoy wild garlic long after the leaves have died back.
My absolute favourite way to enjoy wild garlic is my wild garlic soup recipe (which is shared below). This is the first recipe I make every year, the flavour of this wild garlic soup can be described as a burst of spring freshness in a bowl. Why not give it a try along with some of our other simple wild garlic recipes.
Wild garlic soup recipe:
Wild garlic leaves recipes:
Wild garlic butter recipe:
This roundup has been shared to CookBlogShare, click on the link to find other recipes by fellow food bloggers.