Hi, I'm Lesley. I'm the blogger, cook and creator behind Lost in Food. I'm a self-taught cook, and the recipes I share on my blog are those I cook at home for family.
Whilst I'd love to tell you that I learned to cook stood alongside my mother, that is not the case. I learned to cook when I left home, realised I loved to eat, but couldn't stand my own cooking! I took myself off to a couple of cookery classes, found out I loved cooking, and haven't looked back since.
The name "Lost in Food" refers to the conversations I love having about food with friends. In some cases, the "Lost" also conjures up images of me driving around the countryside in search of the perfect lunch spot, or a café that serves great coffee and cake.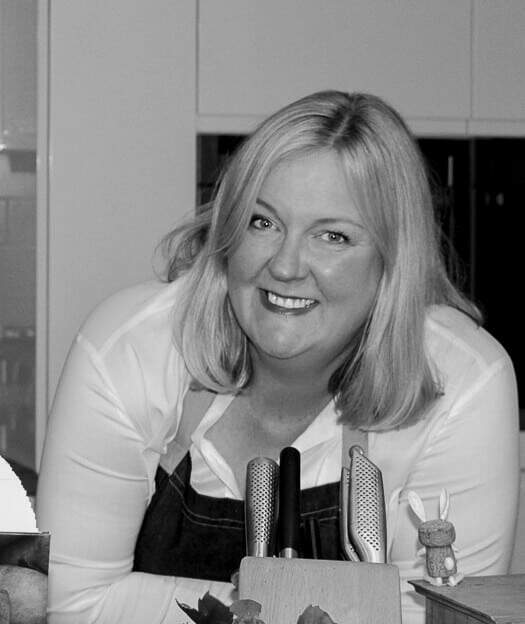 A little bit about me (foodie; cook; gardener; traveler; city breaker; bookworm):
I was born and brought up in North East Scotland where I now live with my husband and 2 teenage daughters.
I worked for many years in learning and development, and my job took me across the globe. I worked in China, India, Singapore, Norway and Baku, fueling my love of cooking and all things spicy.
Whether overseas, or closer to home, I seek out the best places to eat wherever my travels take me.
You never know where inspiration will hit so I'm rarely without a notebook; ready to jot down recipe ideas and great flavour combinations.
I'm a cookbook addict! I've lost count of how many I own, and read them like other people read novels.
I'm a serious chilli head and love hot and spicy food, in particular a good curry.
I love my garden, it's where I relax and switch off. I'm never happier than when gloved up and covered in dirt! You'll find me pottering outdoors all year round, rain or shine.
Here's what you will find at Lost in Food:
Easy meals for midweek dining – I'm a busy working mum, so I love dishes with minimal preparation and maximum flavour. I cook healthy recipes from scratch for my family during the week. I provide straightforward recipes that don't take long to prepare and cook, can be prepared in advance, or are ideal for batch cooking.
Simple bakes – I love baking and am known for my excellent scones! When it comes to baking, I like recipes that taste great, but that are simple and easy to follow.
Stress free entertaining – I love hosting a weekend dinner party, cooking delicious food for family and friends. So, alongside the everyday recipes, I include those dishes that are extra special and take a little more time to prepare. These recipes are ideal for entertaining, and I break each of these recipes down with a simple step-by-step approach.
Preparing ahead – I'm a big fan of getting ahead and will give you lots of hints and tips on how to do that within the recipe posts. If a recipe can be doubled up, I'll tell you, allowing you to enjoy some now and freezing the rest for a quick and easy meal another day.
Reliable recipes – these recipes are tried and tested; they are the recipes that I fall back on every day when cooking for my own family.
Helpful advice – every post contains hints and tips to take the stress out of cooking. I also give some easy substitutions or flavour variations. This allows you to mix things up, using the ingredients that you have available and the using the flavours you love to eat. I make suggestions on how you can make my recipes your own.