Our brunch guide features great recipes and advice on how to create a fabulous brunch. A great way start to a lazy weekend with family and friends.
Our "Ultimate Guide to Brunch" came about when we started looking at the key themes on our blog. Given the number of brunch recipes we have on there, we thought it would be worthwhile to pull together all those recipes. A straightforward guide to anyone hosting a weekend brunch party for family and friends and all our brunch recipes in one place.
A brief history of brunch:
Brunch is believed to have originated in England, a portmanteau combining the two words "breakfast" and "lunch". The first recorded mention of brunch is in 1895 in Guy Beringer's article "Brunch: A Plea" in Hunter's Weekly. In this article Beringer argues the case for Sunday brunch. Suggesting that this meal starts no earlier than 12.30pm, allowing the prolonging of Saturday nights. Further, suggesting we rise on a Sunday "when the world is warm". Beringer goes on to say "the World would be kinder and more charitable" were Sunday brunch to become order of the day. "Brunch is a hospitable meal … It is talk-compelling … It puts you in a good temper; it makes you satisfied with yourself and your fellow beings!" [Source: Beringer, G; Hunter's Weekly; 1895]
That sentiment stands today, brunch brings people together socially, a more relaxed meal than either lunch or dinner. There is an informality to brunch, something appreciated by both diner and host alike. Brunch is a meal to take your time over, where you've nowhere else you've got to be!
The concept of brunch hit American shores in the late 1920s and became popular during the 1930s. However, the rise in popularity of brunch arose from transcontinental train journeys made by the wealthy elite. Whereby they would stop off in Chicago to enjoy brunch before continuing on their travels. Furthermore church numbers started dropping after the Second World War, Sundays became a day to rest and relax.
Modern day Sunday brunch
These days Sunday brunch in many cities across the globe is a lavish affair and involves going out with friends. Sat around tables in large luxury hotels, a vast smorgasbord of food available. In many cases comprising food from all over the globe. Try as much as you can fit in and wash it all down with endless glasses of champagne. These gatherings can last for hours, well into the afternoon.
However, what we are talking about in our Ultimate Guide to Brunch is a far less grand affair. That said, no less enjoyable! Our guide is about hosting brunch in your own homes. Bringing family and friends around the table, relaxing in great company and with plenty of good food. Wash it down with a spicy Bloody Mary and that's pretty much perfection in brunch terms.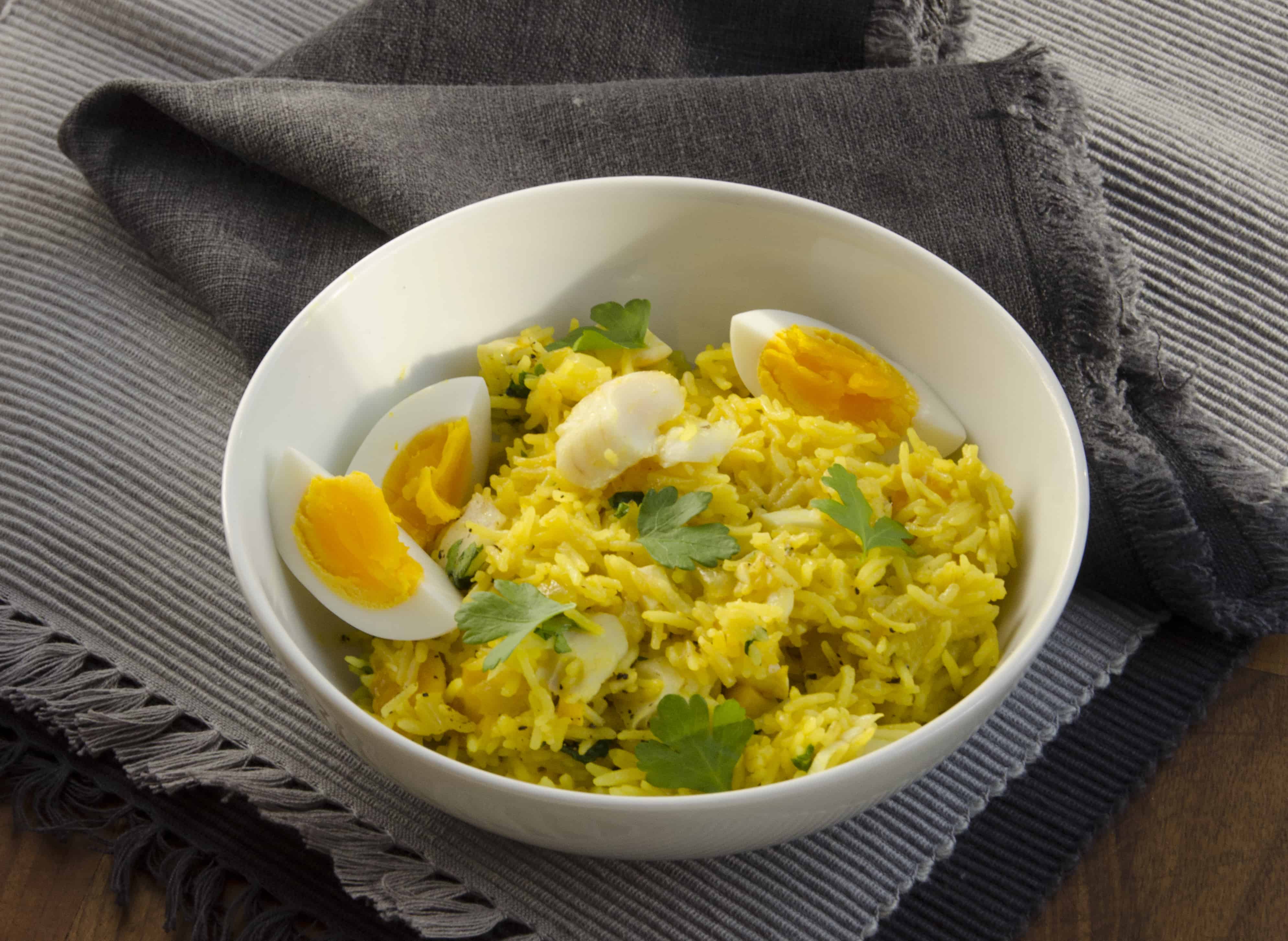 What's the difference between breakfast and brunch?
The difference between breakfast and brunch is the time it's served. Breakfast is the meal we eat when we rise, it breaks our fast. Indeed it's often eaten quickly on our way to work, school, college. A slice of toast with eggs or marmalade, a bowl of yogurt, some cereal. Whereas brunch is a different event entirely. Brunch allows us to lie longer in our beds, a later start to our day, it's a relaxed affair. Often commencing late morning and taking us over lunch into the afternoon.
Brunch tends to comprise food that's a combination of both breakfast and lunch dishes. An omelette with just a bit more to it for example, served with a side salad and some crusty sourdough. Poached eggs but with bread, avocado, salsas, or ham and melted cheese! There's an exuberance about brunch, big colourful plates of food. Add a kick of spice to warm up the dishes and wake up our taste buds.
How do I set about planning brunch?
It's best to do a little advanced planning. I'm not talking extensive planning, simply jotting down a few ideas. You want to have everything under control when your guests arrive! There is nothing worse than arriving somewhere to find a stressed out host. A happy and relaxed host results in happy and relaxed guests.
Firstly decide who is coming along: friends; family; will there be children present? Then decide on a date and time that works for everyone, taking into consideration those guests who have a distance to travel. The thing with brunch is not to arrange it too early in the morning. Allow yourself time to prepare everything at a relaxed pace, without you having to rise super early on your day off. To that end, it's worth setting the table the night before, saving valuable time in the morning. Keep things simple, set out glasses, crockery, cutlery and napkins on the table, along with condiments. Look out the serving dishes you will require along with jugs for serving drinks.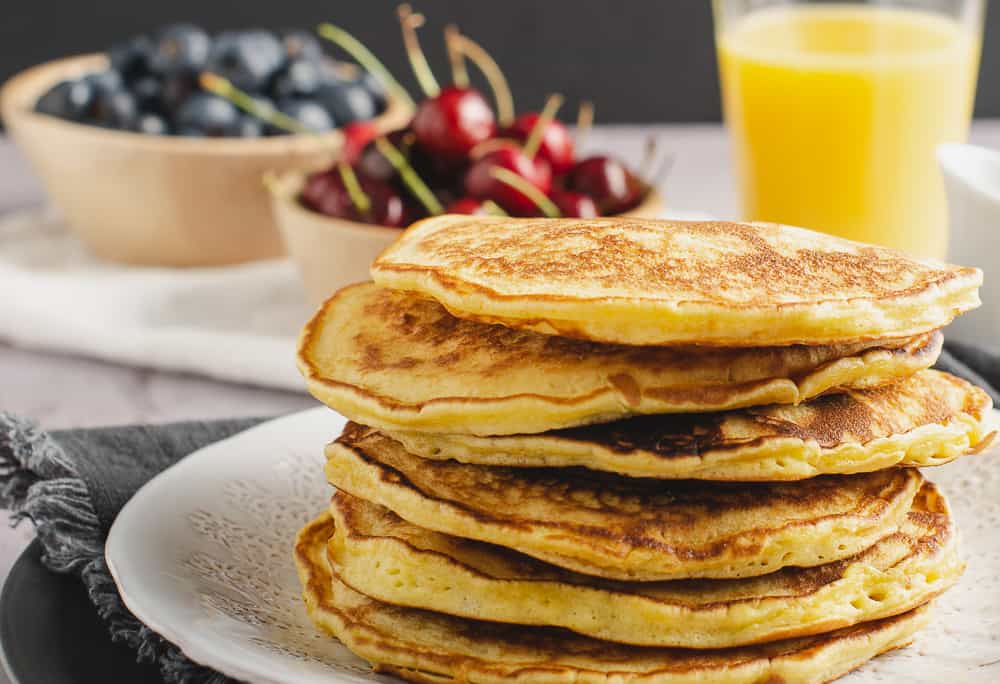 Menu Planning:
Once you know who's coming you'll have an idea of numbers, then you can start planning food. It's important to remember that your family and friends are coming to see you. As a host don't spend the entire time in the kitchen. Instead keep the menu simple, some hot elements, some cold and a good selection of drinks.
Menu planning not only helps you work out what you're going to eat, it also cuts down on waste when you buy too much. Planning allows you to address anyone with specific eating requirements. Do you have any vegetarian or vegan diners? Does anyone in the group have any allergies or food intolerance that you need to consider? Organise yourself ahead of time and there are no last minute surprises.
Where possible include items that can be cooked or part prepared ahead of time, ideally the day before. These dishes save time and energy when you have guests to entertain.

How do I set about planning brunch?
There are a number of things that make a great brunch menu and our Ultimate Guide to Brunch is here to help. Whether its a small brunch for a few friends or a large family gathering there are dishes here to suit every need. For a full list of all our brunch dishes click here for the link to our Brunch recipes.
Eggs:
Eggs form the basis of many of our Ultimate Guide to Brunch recipes. Eggs are versatile, full of flavour and deliciously filling. A favourite brunch dish is Croque Madame, toast with cheese, ham and topped with an egg. As close to brunch perfection as you get. However, not the easiest dish if guest numbers are on the high side, but perfect for groups of up to 10 people. An omelette is ideal when serving smaller numbers, try our Omelette Arnold Bennett or our Healthy Spinach Omelette. Both omelettes are great when served with a simple salad and light dressing. Alternatively, they can be cut up and served in slices to guests alongside other brunch dishes.
Feeding a crowd:
Dishes that are easy to multiply work great for brunch. For a sharing style omelette opt for our Chorizo Tortilla, which is easily multiplied to feed a crowd. Likewise our Chorizo Hash, a simple cook that's full of spice and perfect when catering for larger numbers. Simply make one large pan of hash and top with a fried egg. Smoked Haddock Kedgeree works great here as the dish can be adapted for larger numbers. It marries fresh flaky fish with a nice hit of warm spices and is finished with fresh herbs.
For an alternative take on bacon and eggs try Bacon & Egg Cups. Line a muffin tray with thin slices of bacon and fill with whisked egg and fresh chopped herbs. Baked eggs also make a great option for feeding large numbers. Provide guests with a selection of flavourings and they can make their own egg, before popping into the oven to bake! For a spicy version Curried Baked Eggs work a treat, more so as the vegetable spice blend can be prepared ahead of time and kept overnight in the fridge. It's then a simple case of adding the yogurt and bacon to the dishes before popping in the oven.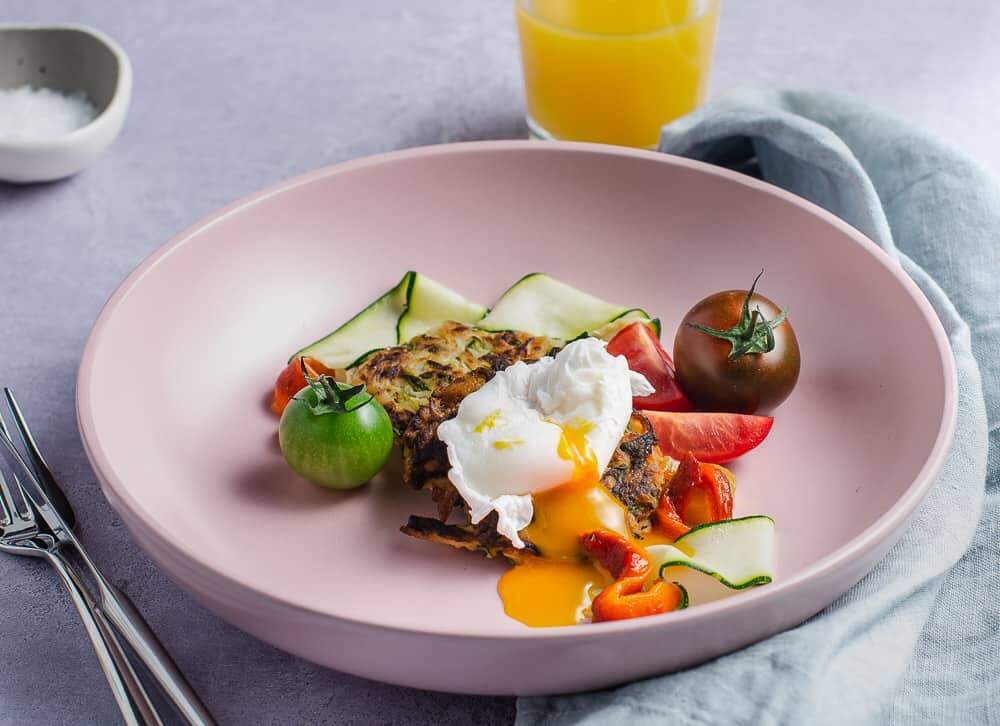 Another great recipe is our Courgette Fritters. Ideal for making in advance and heating up just before you're ready to serve. Pair with some heritage tomatoes and top with a poached egg and you have brunch perfection. A firm favourite recipe of ours in this brunch guide.
Cereals and breads:
Not everyone wants egg and bacon, that's where cereals and granola work well. Team them up with thick sour Greek yoghurt, seeds, dried and fresh fruit and you have a delicious alternative to egg based dishes. Our Chocolate & Hazelnut Granola works a treat here, add extra dried fruits to the mix as you would like, cranberry and apricot are ideal. Even better, this granola can be made up ahead of time, earlier in the week, so all you need do on the day is open the jar! Another great recipe with a fruity twist, try our Cinnamon Granola with Almond & Apricot.
Bread should always be a consideration. A good quality sourdough with butter, jam and marmalade never disappoints. If time allows our Easy Soft Flatbreads are quick to make and delicious to mop up a spicy Shakshuka. Another great brunch style bread that's great for sharing is our Potato Galette. For something different Cornbread with Sweetcorn Salsa, Poached Egg & Avocado, a vegetarian dish that meat eaters will also devour. The Cornbread and the salsa can both be made a day ahead.
Something sweet:
For a great sweet option try Poffertjes which are mini Dutch pancakes dusted with icing sugar and some softened butter to dip them in. These little pancakes are not overly sweet in themselves, only once dusted with sugar. They make an ideal sweet treat and are loved by both adults and children alike. You could add some homemade jam or marmalade if you fancied something extra sweet to dip them in. Even better, the batter mix can be made up ahead of time so all you have to do when guests arrive is to pan fry them.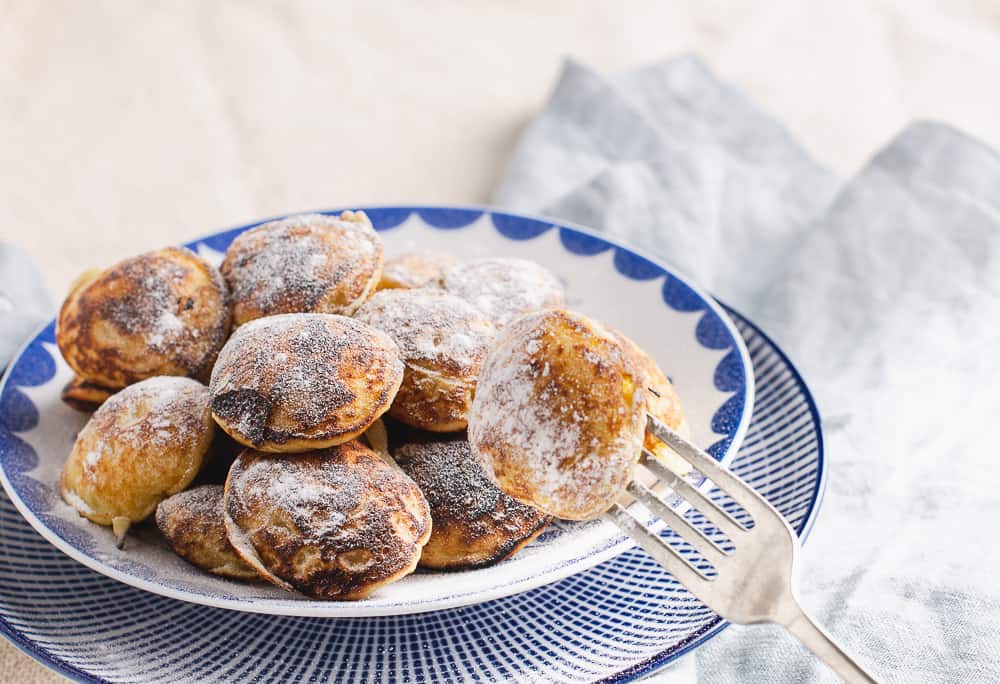 Another great sweet breakfast and brunch dish is our Cinnamon Rolls. This recipe makes 12 rolls and can be prepared the day before and left to prove overnight in the fridge. Ready to pop into the oven just before your guests arrive. Can you imagine the warming smell of cinnamon in your kitchen as they bake?
What drinks should I serve at brunch?
There are no hard and fast rules about what drinks to serve. However a good selection of tea, coffee and fruit juice is a good start. Try and make sure you have decaffeinated options available too.
Decide beforehand whether or not you're going to serve alcohol and if so what you're serving. A good breakfast martini or bloody Mary never fail to impress. However, be conscious that many diners will not want alcohol before mid-day. To that end, if serving cocktails, ensure you have some non-alcoholic ones available too. If you are serving large numbers at brunch it's a great idea to make up large jugs of cocktail. This saves considerable time mixing each person their own drink.
Should I cater separately for children?
In most cases this should be unnecessary unless you have particularly fussy eaters. Most children enjoy brunch, but the key is to remember they won't want to sit languishing for hours. If you have a lot of children eating then sometimes it might be best to feed the kids first then let them go off, play and do their own thing. Few children want to sit round a kitchen table for hours in the way that adults do.
A fail-safe brunch for kids could include pancakes, waffles, French toast, bacon, sausages, maple syrup, homemade jam and stacks of warm buttered toast. Our Scotch Pancakes are great for kids and work with a variety of toppings.
How do I accommodate all diners (eg: allergy sufferers; vegetarian; vegan)?
If you've planned ahead you will know if there are any particular diets that you need to accommodate. Remember brunch is a laid-back and informal affair so rather than single people out, try and cook something everyone can eat. Or alternatively cook something where diners can add or remove items. For example, if preparing a full cooked breakfast you might include a selection of both meat and vegan type sausages. Likewise, cook something that can be easily adapted like our Chorizo Tortilla. Simply leave out the chorizo and add more vegetables instead.
Where allergies and food intolerance is concerned, you need to pay particular attention to how food is prepared and stored. Start by preparing food for anyone with allergies then cover and set it aside, this significantly reduces the chances of cross-contamination of food. However, if you are unsure the best thing to do is ask the person themselves. Let them see what you're planning to cook and get their ok in advance of the day and before you prepare anything. Allergy UK is a website that gives great information and advice on allergies.
Brunch guest? What should I take for my host?
Steer away from bringing food you've prepared for the brunch itself, unless you've been specifically asked to. In all likelihood your host will already have the food preparation well underway before you arrive. Instead, opt for a simple thank you type gift, here are some suggestions:
bunch of flowers
potted plant
bottle of wine
box of chocolates
nice bottle of olive oil
flavoured vinegar
homemade jams or preserves
ingredients for a cocktail
We hope our Ultimate Guide to Brunch has given you some ideas, both on how to plan a great brunch and what to serve. Finally, remember people are coming to see you so cook what you enjoy to cook. Get it done quickly and get sat around that table yourself.