There is nothing like a new potato, but as it's January in the North East of Scotland we are a long way from tasting a new potato. However all is not lost, as Cypriot new potatoes are available in Tesco stores in 750g bags from now until the end of March. They need no peeling, just a wash and are perfect for boiling, steaming, roasting or baking.
A potato galette has elegant simplicity and is one of our favourite dishes. It's basically a dough base, covered with a layer of thinly sliced potatoes and sprinkled with dried herbs and finished with fresh. However, whilst simple, it is important that you use a potato with a good firm texture, and most important an excellent earthy flavour, this makes the Cypriot potato ideal to use for this recipe.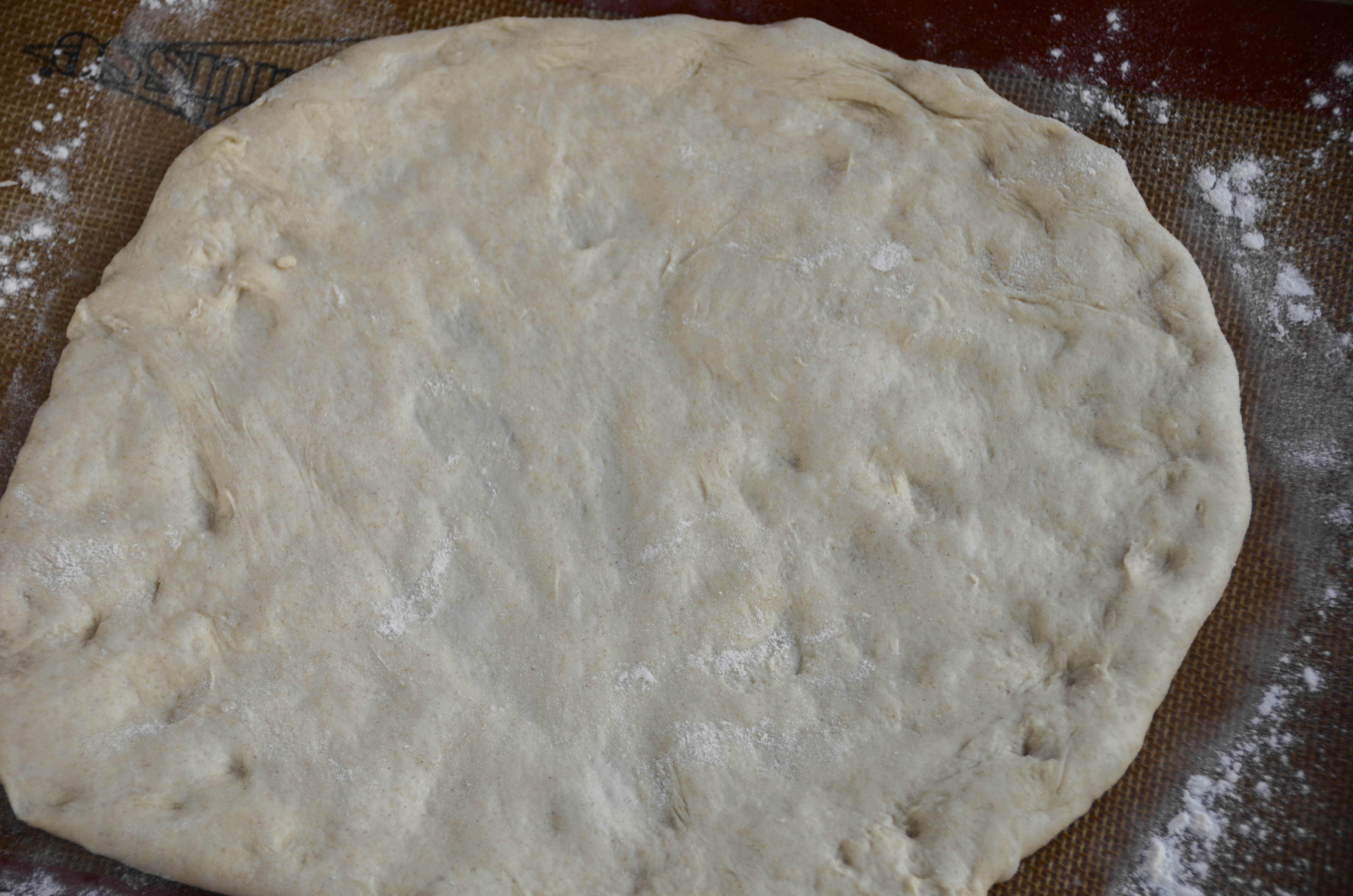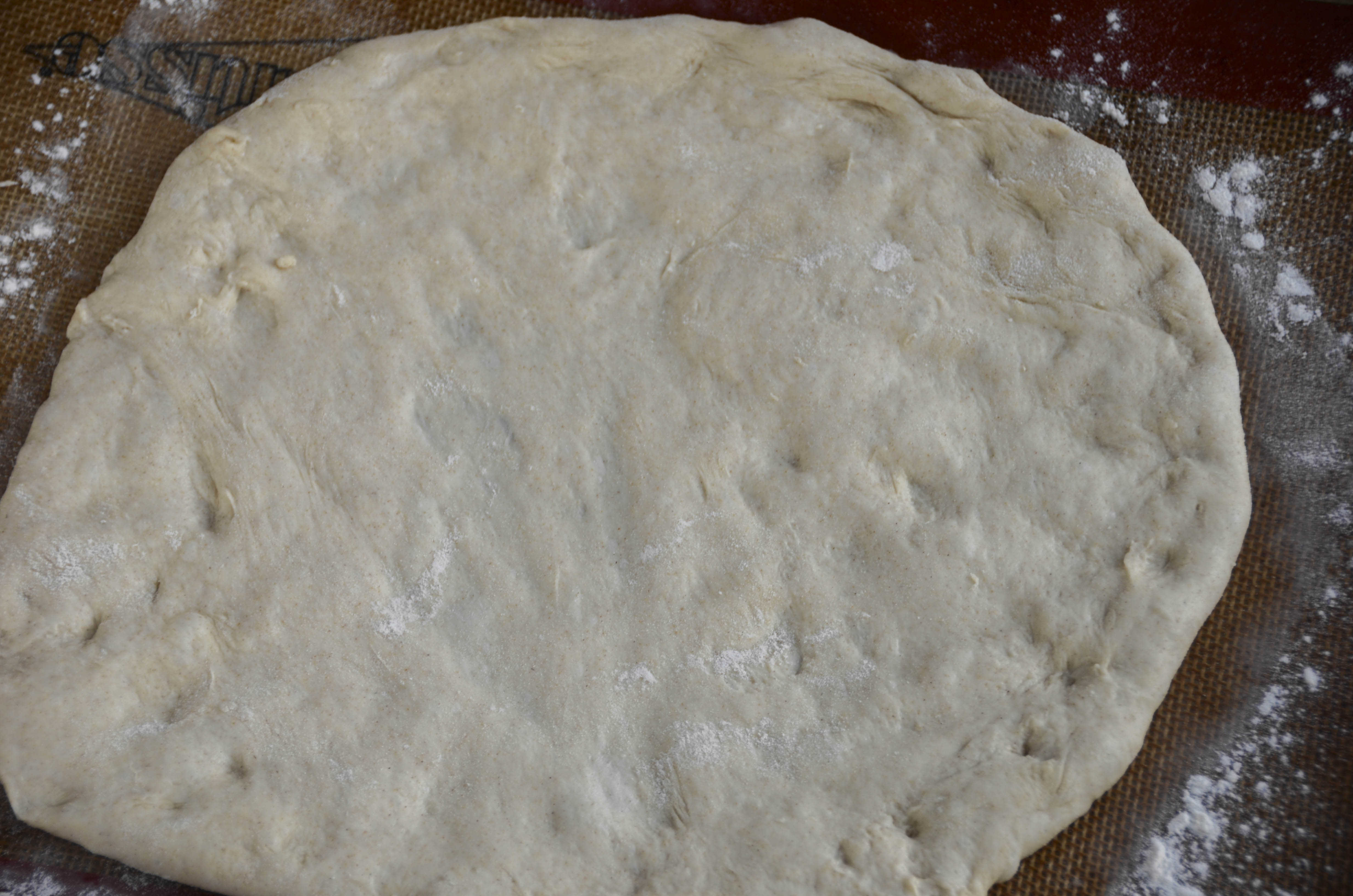 There are numerous recipes for Potato galette out there that add many extra elements to the dish, however we prefer our approach as it heroes the potato. It can be used as a side dish alongside a meal, be part of a tapas type meal, or served as a starter with salad. It also works equally well as an appetizer with a glass of crisp white wine and the company of friends.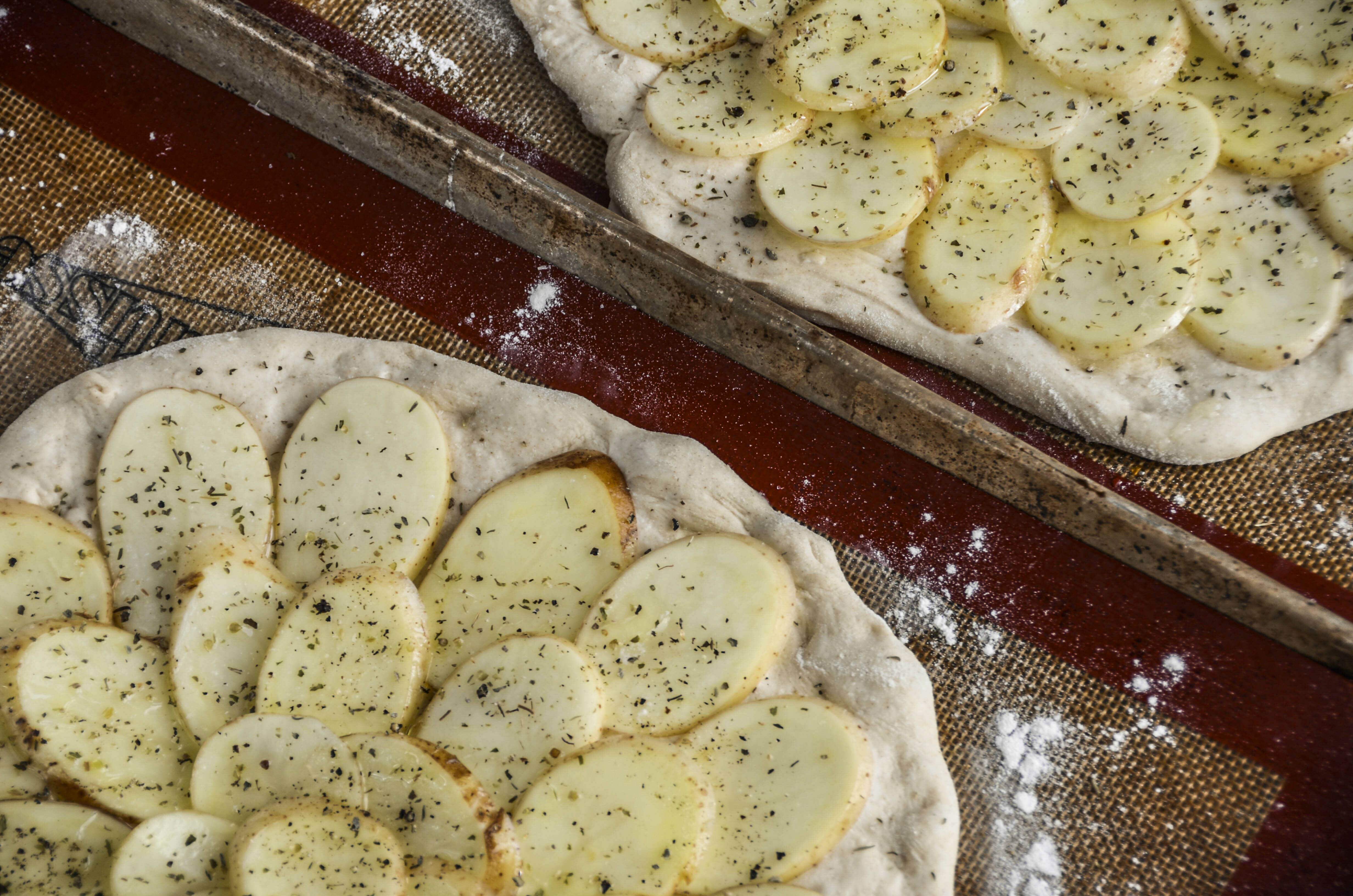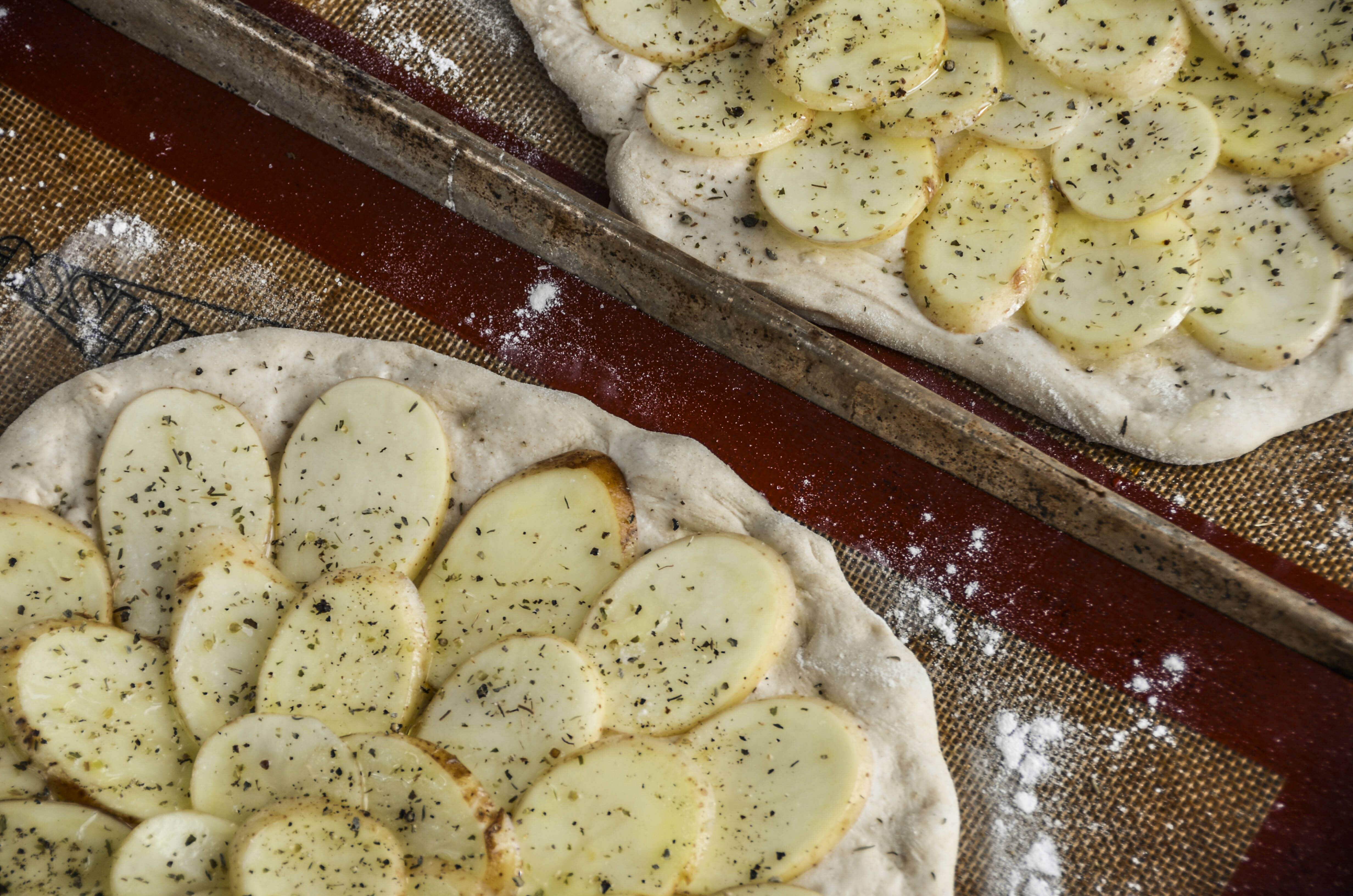 We would like to thank Tesco for the voucher they sent to us to enable us to purchase the ingredients for this recipe.
Cypriot New Potato Galette
Print recipe
Ingredients
dough
7g dried yeast
1 tsp honey
1/2 tsp salt
200 ml lukewarm water
3 tbsp milk
3 tbsp light olive oil
280g plain flour
topping
1 packet Cypriot New Potatoes
2-3 tbsp olive oil
2 2 tsp dried oregano or thyme
1-2 tsp sea salt
freshly ground black pepper
fresh thyme leaves
fresh parsley
Directions
Put the yeast, honey and warm water in a small bowl while you measure the remaining dough ingredients.
Place the flour and salt in the mixing bowl of a stand mixer fitted with a dough hook and mix gently to incorporate the salt. You can do this by hand but it is quite a wet dough so you will need to work it with a dough scraper.
Pour the yeast mixture into the flour while the mixer is on and allow to mix until all ingredients combined. Knead on medium high until the dough is smooth, approximately 5 minutes.
Scrape down the down, leave in the bowl, cover and set aside for about an hour to prove.
While the dough is proving, wash and slice the potatoes very thinly, using a mandolin or food processor if you have one. Place the sliced potatoes in a bowl of cold water to stop from discolouring.
Once the dough has risen, remove from bowl onto a floured work surface. Portion the dough into 2 pieces. Work each piece into a thin round onto a flour dusted baking try with either a your hands or a rolling pin. (The dough is quite pliable so we like to use our hands)
Top the dough with the sliced potatoes in a fan shape overlapping like roof tiles. Sprinkle the galette with the sea salt, black pepper and dried herbs and olive oil.
Bake for 10-12 minutes until golden. Finish the galette with the chopped fresh herbs. Can be served sliced warm or cold.
5