This best vegetable side dishes post features a roundup of our favourite vegetable side recipes, all together in one place. Along with some useful hints and tips to make the most of your easy veggie sides. We have everything here from cheap and easy side dishes for every day cooking, to vegetable side dishes for a crowd. Regardless of your tastes, there is a veggie side dish here to suit everyone.
Enjoying your 5-a-day!
I love vegetables in all their glorious forms, its never been an issue eating my 5-a-day. Vegetables are good for you and they are packed with a multitude of vitamins, minerals and antioxidants.
It is for this reason that we should all be eating a rainbow of colourful vegetables every day as each vegetable contains different nutrients. I try and aim for a minimum of 4 portions of vegetables with no more than 2 portions of fruit daily.
Why vegetables are best eaten seasonally?
Vegetables are always something to enjoy when they are at their best. Eating seasonally means that you are eating vegetables during their natural growing time, they are not forced. The result is that they simply taste better.
During spring I look forward to the arrival of new season asparagus. Over the summer months I will happily eat any salad vegetable I can get my hands on. When in autumn, the days get shorter, and colder, my thoughts turn to squash and pumpkin with spices. Then in the cold winter months the humble root vegetables and brassicas really do come into their own.
I like eating seasonally as my tastes change with each passing season. For me, there is no doubt that eating seasonal vegetables is the way to go. Now I'm not going to suggest that I only eat veg when it's in season, because I don't. Instead, where possible, I try to!
Do I eat tomatoes during the winter? Of course I do. However, they honestly taste far better over the summer months, during their natural growing season. Over the winter months I buy imported tomatoes, but they are neither as flavourful or as sweet.
Now there are some vegetables, like beetroot, that can be grown the year round. Likewise, there are vegetables that, whilst available all year round, taste at their best for a few months of the year. Take asparagus for example, available all year, but at it's best during the months of May and June.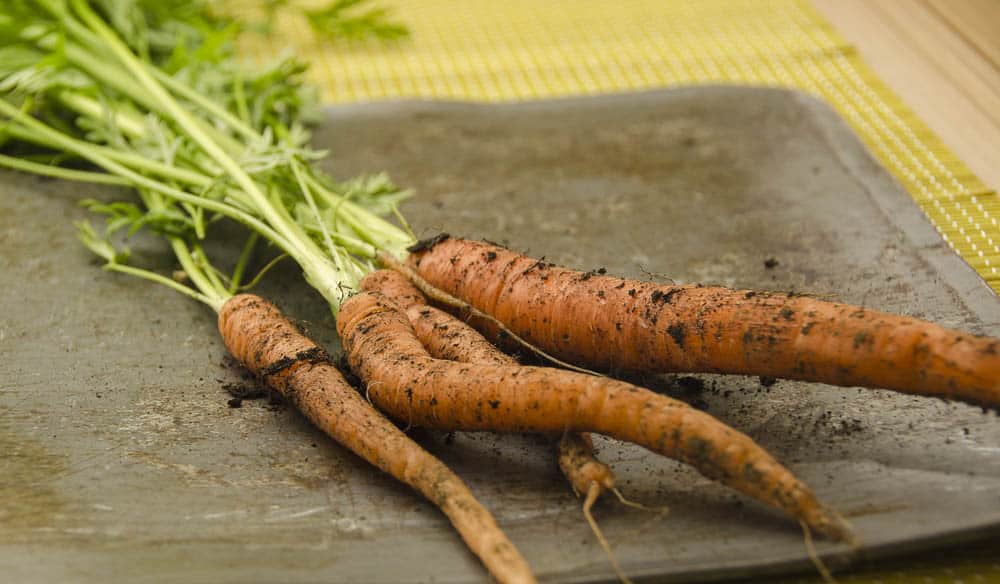 Additional vegetable based roundups:
This post looks at at a variety of cooked vegetable side dishes. However, to keep things simple we have kept potatoes and salads out of this post. Instead we have those covered in the following separate posts:
Best Roasted Vegetable Sides:
Without a shadow of doubt, roasting is my favourite method when it comes to cooking vegetables. Roasting brings out the natural sweetness in the vegetables. Also when it comes to getting the kids to eat their veggies, roasted vegetable sides are the way to go.
Root vegetable sides:
Summer vegetable sides:
Autumn/Winter vegetable sides:
Best Braised & Creamed Vegetable Sides:
Best fried and stir-fried vegetable sides: