Our Best Cake Recipes post features all our favourite cakes. From easy cake recipes for beginners to our best chocolate cakes, mixed spice cakes and easy fruit cakes. We also share our best sponge cake recipes and show you just how easy it is to adapt the flavours.
I love baking a simple cake, nothing too fancy as I've never been keen on icing. For me it's always been about the quality of the cake rather than the decoration.
However, I like to have different cake recipes in my repertoire and have gathered them all here in this best cake recipes roundup.
There is something for everyone here from easy cake recipes for beginners to simple loaf cakes. Also a few easy bundt cakes which look impressive, but are in fact simple cakes baked in a fancy tin!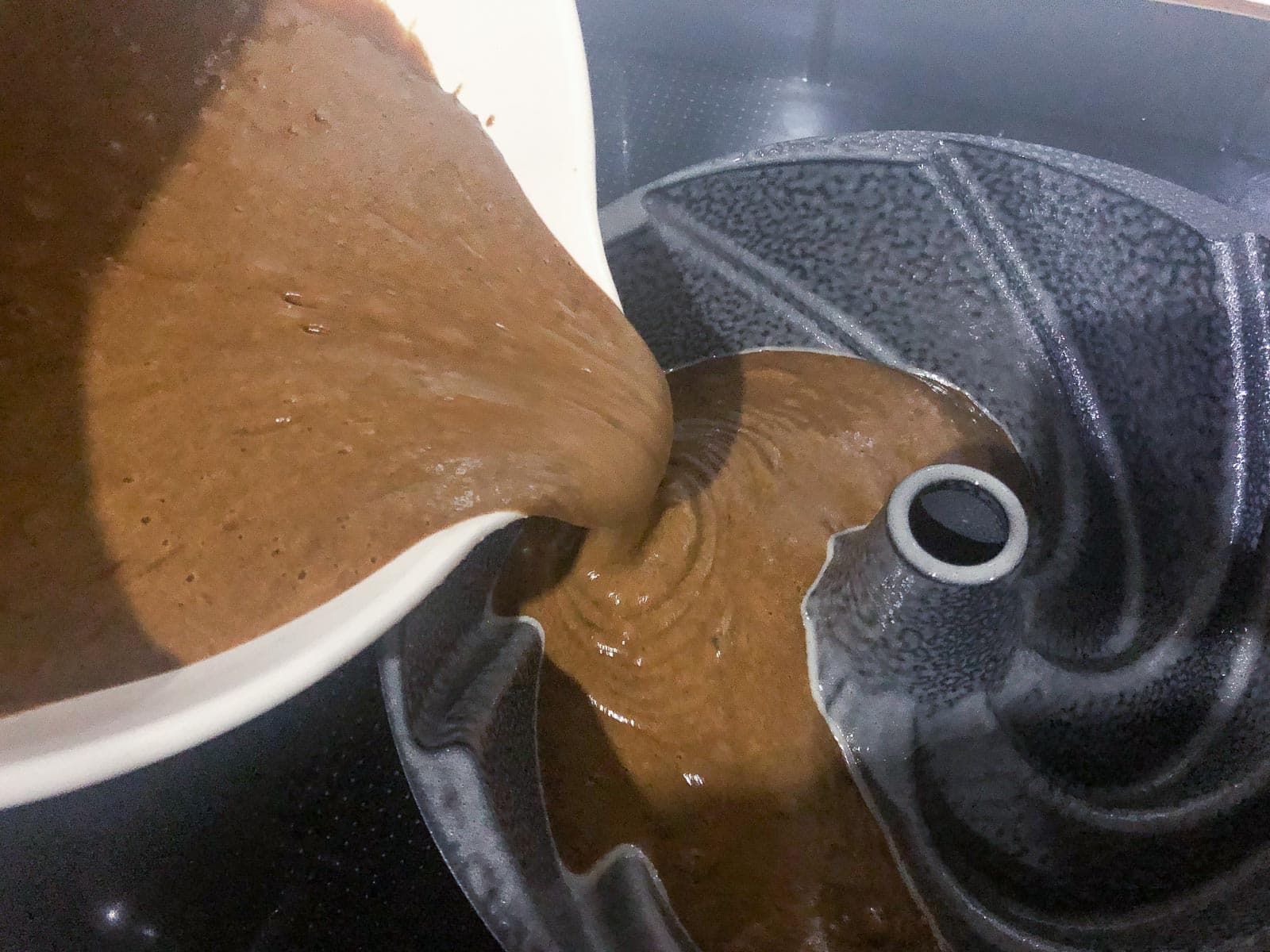 Do I require any special baking kit?
No, you don't. Many people are put off by the belief that they require special kit and that's simply not the case. Granted beating together butter and sugar is far easier with a stand mixer, but I didn't get one of those until I was 40!
When I started out baking this was the simple kit I had:
large mixing bowls
wooden spoon, spatula and whisk
cupcake tray and muffin tray
flat baking tray with shallow sides for tray bakes
cake tins of various sizes – a loaf tin, round and square cake tins
wire cooling rack
baking parchment
electric hand mixer
apron
good fitting oven gloves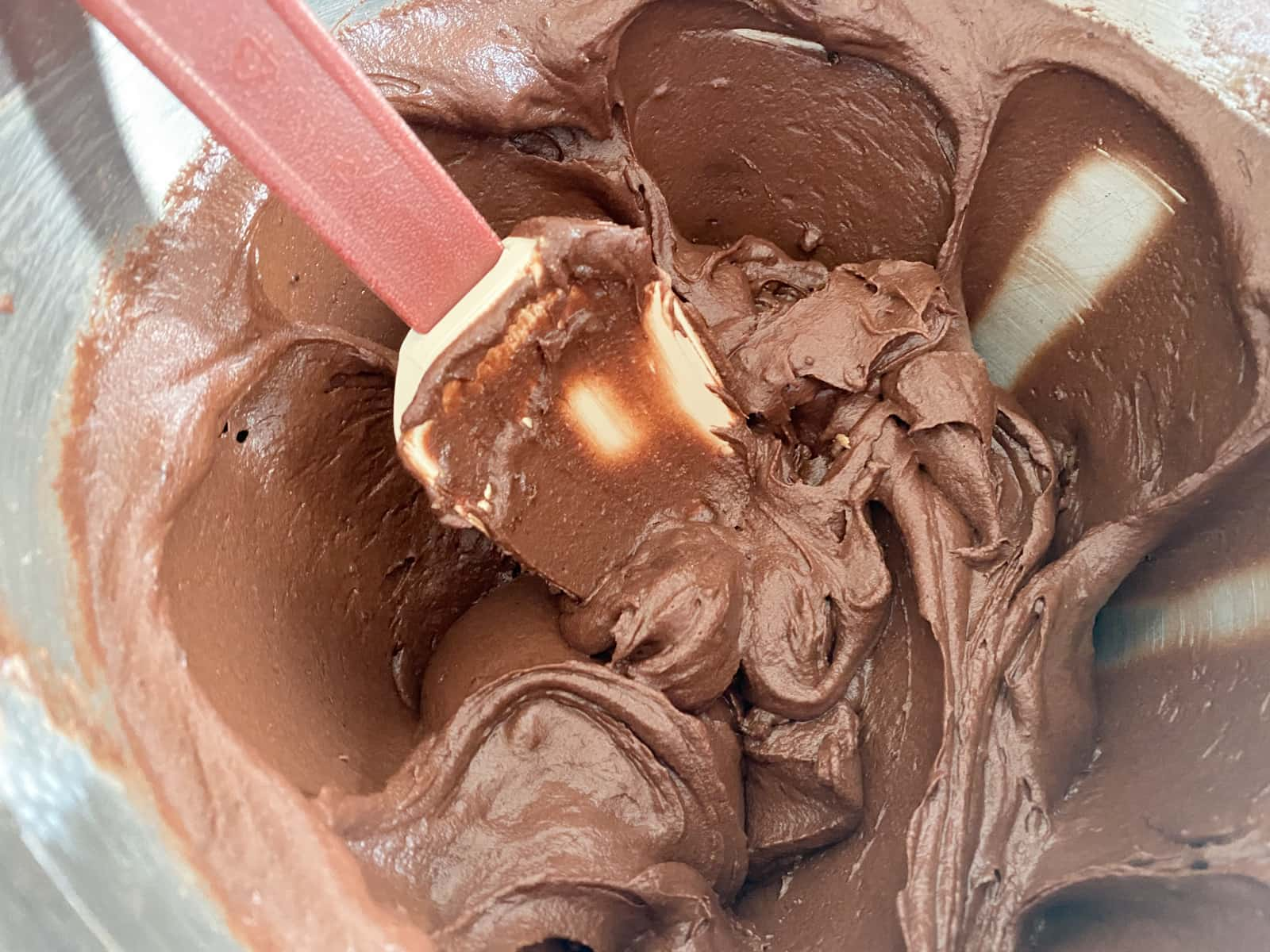 Easy cake recipes for beginners
When looking for easy cake recipes for beginners I always recommend starting with an easy loaf recipe. Loaf cakes don't require such a light touch as say, a sponge cake. Loaf cakes are forgiving and won't collapse in the oven if they are overworked, in quite the same way a sponge cake would.
A good place to start would be our Easy Banana Bread or our Easy Chocolate Loaf Cake (see images below). Both are simple cake recipes, ideal for the novice baker.
What is the creaming method?
The creaming method is the process of creaming butter and sugar together. Many cakes will start off this way and it is a simple technique to learn, but an important one. Don't rush or skip this step!
Butter is capable of holding air and when butter is creamed together with sugar it forms small pockets of air within the butter. When cakes are baked these air pockets puff up resulting in a lighter cake with a nice open texture.
The creaming method also helps to properly disperse the sugar through the cake batter.
TOP TIP! I recommend starting with butter that is soft and at room temperature as this makes the job a lot easier. So take the butter out of the fridge at least 2 hours before you plan to bake. I use a hand mixer for ease, but with a little extra elbow grease, a wooden spoon does the same job.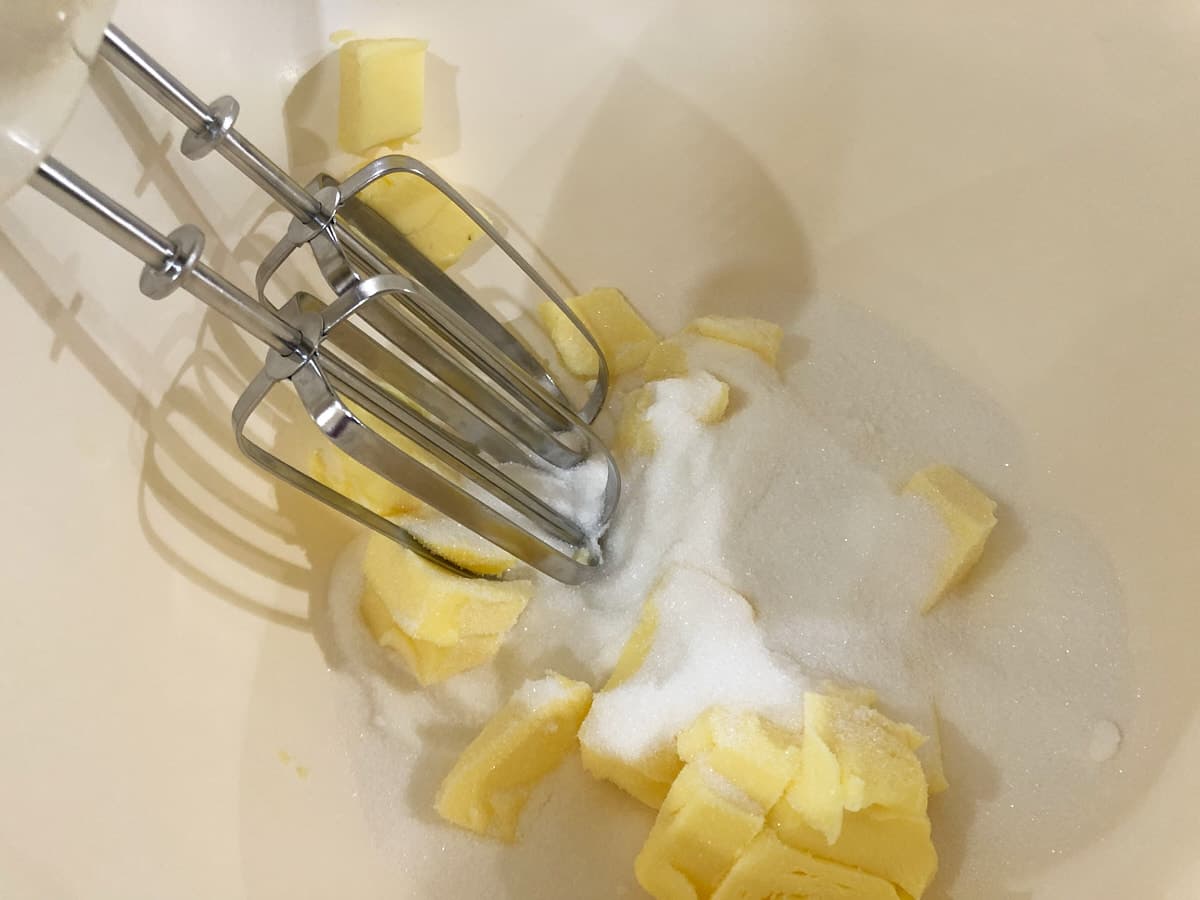 What raising agents are used in cakes?
The most common raising agent used in baking is baking powder. Baking powder is a combination of bicarbonate of soda (alkali – also know as baking soda) and cream or tartar (acid). Some recipes also ask for bicarbonate of soda and cream of tartar to be used on their own, or alongside baking powder.
Self raising flour contains a raising agent which is why no additional raising agent is often required. Whereas plain flour (all purpose flour) requires a raising agent to make the cake rise.
TOP TIP! Use only the amount of raising agent specified in the post, and measure accurately. Whilst giving great rise to cakes and bakes, too much baking powder makes the cake batter tasting bitter and grainy. It can also result in the cake rising too rapidly in the oven and then collapsing in on itself.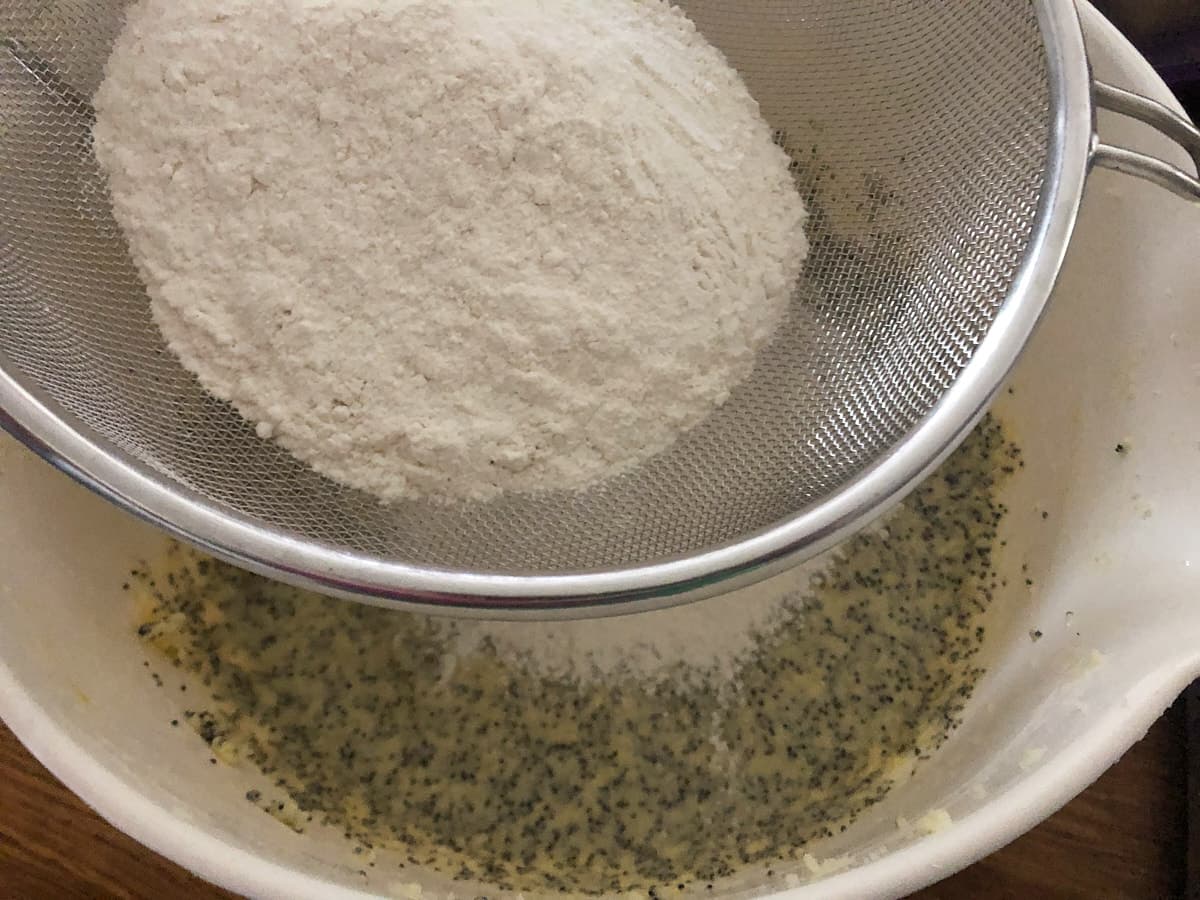 Why do you sift flour for a cake?
I like to put my flour through a fine sieve and sift in into the cake. The sieve breaks up any lumps of flour or baking powder and means you don't have to beat these out in the cake batter and risk breaking down all the air you've created when creaming the sugar and butter together.
How to test cakes are baked?
The most reliable method of testing if a cake is baked through is to insert a cocktail stick or skewer into the centre of the cake once baked. If the skewer comes out clean, with no raw batter attached, the cake is ready to come out of the oven. If there is some cake batter attached, pop the cake back into the oven, bake for another 5 minutes and check again.
Keep doing this until the cake is cooked through. If you take the cake out of the oven before it is properly baked you risk the cake collapsing in the centre.
Best sponge cake recipes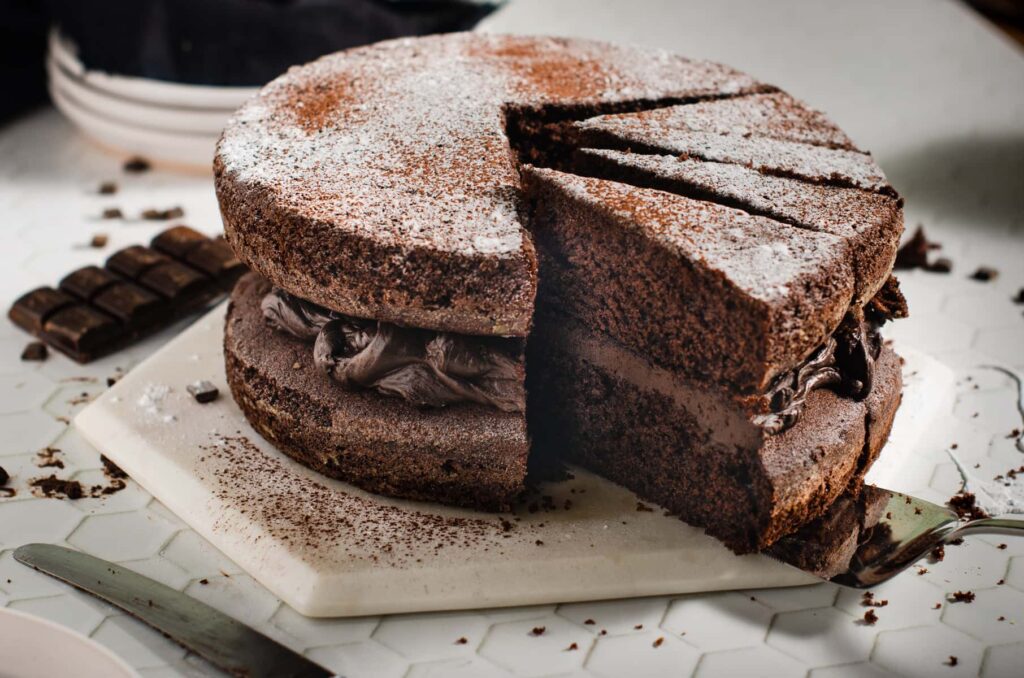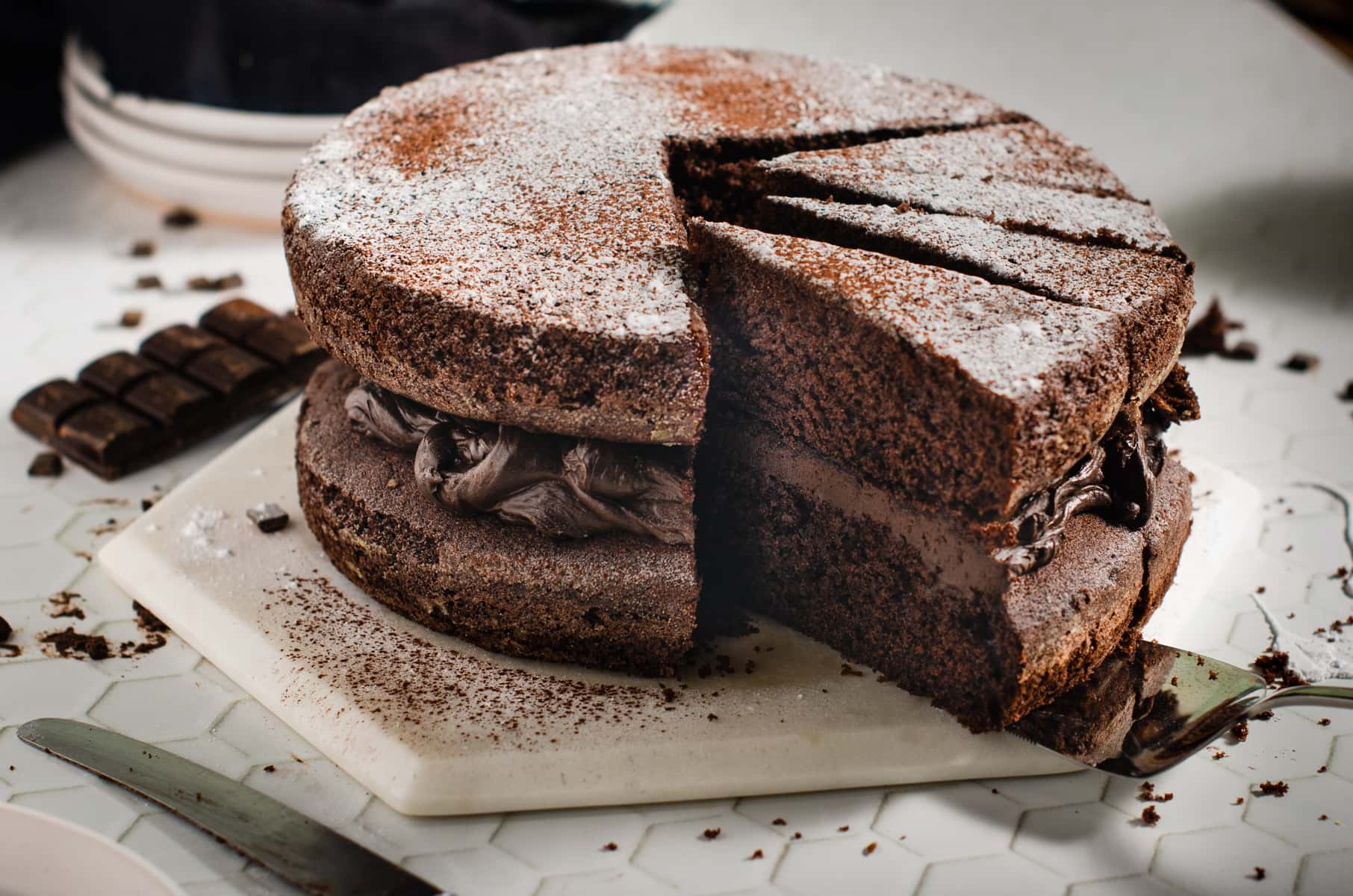 Start with a simple sponge cake like our Victoria Sponge which uses the creaming method of beating together butter and sugar until light and fluffy before adding in the remaining ingredients. This recipe is then easily adapted to include other flavours like the Chocolate Victoria Sponge Cake shown here, or the Orange Cake shown below.
Our Blood Orange Cake is really just a simple sponge cake with orange zest and juice added to the cake batter. However, we made this cake look more impressive by simply baking it in a bundt tin and drizzling over a little orange water icing. You could swap the Blood Orange juice and zest for regular Orange or Lemon.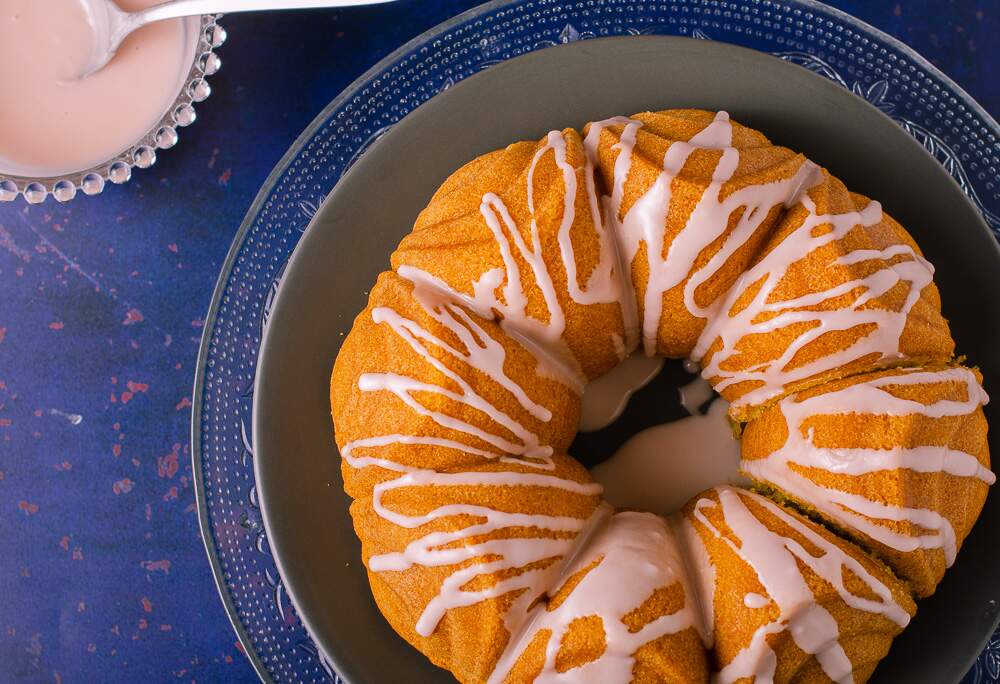 Easy Fruit Cakes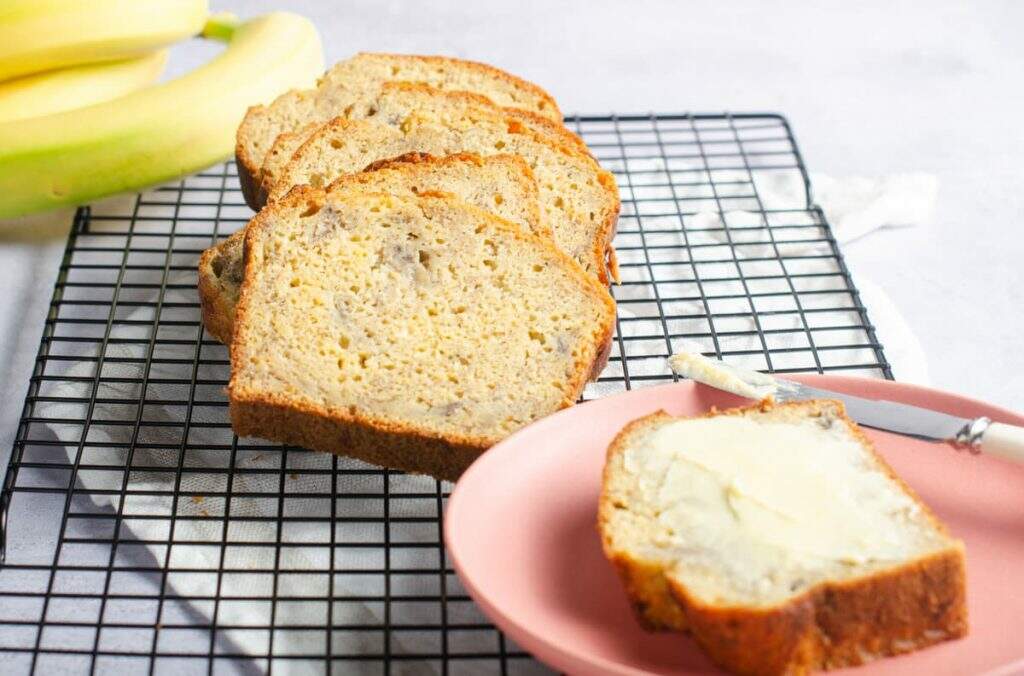 A great cake recipe for beginners is our Easy Banana Bread as it is one of the easiest bakes on our site. This is a very forgiving cake batter and can handle a little overworking if you are new to baking and a bit heavy handed. This easy fruit cake won't deflate as much as much as a sponge cake would.
Our zesty Best Lemon Poppy Seed Cake is my favourite cake and a variation on a classic lemon drizzle cake. If you prefer you can leave the poppy seeds out, but they do add a lovely pop of texture. Not only does this cake taste great, but you can adapt the recipe and make 12 Lemon Poppy Seed Muffins instead, just by cut back on the cooking time.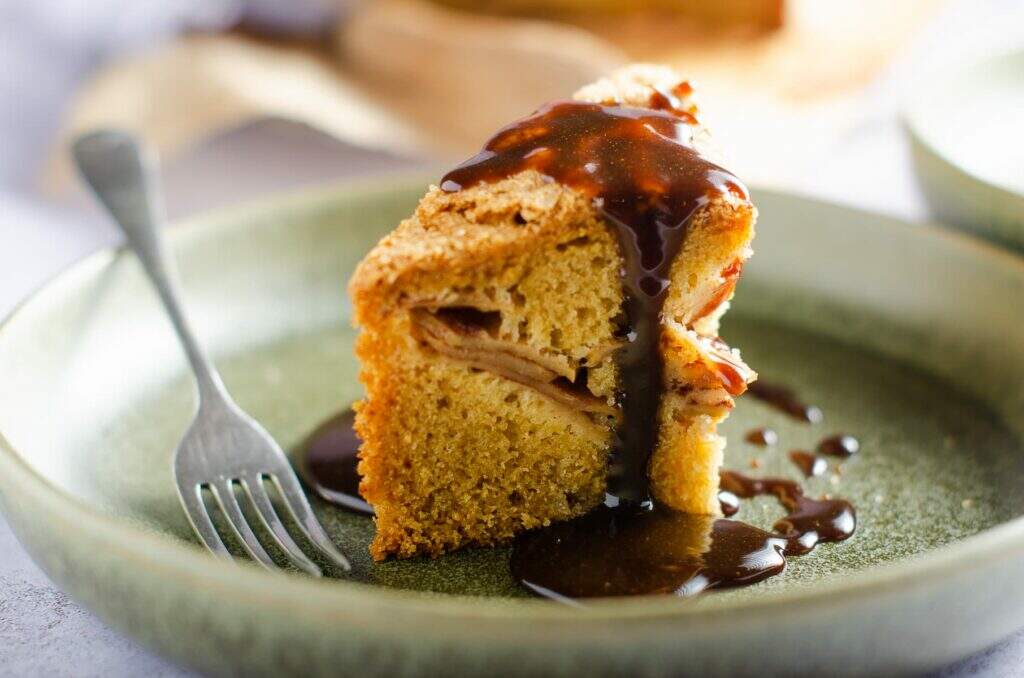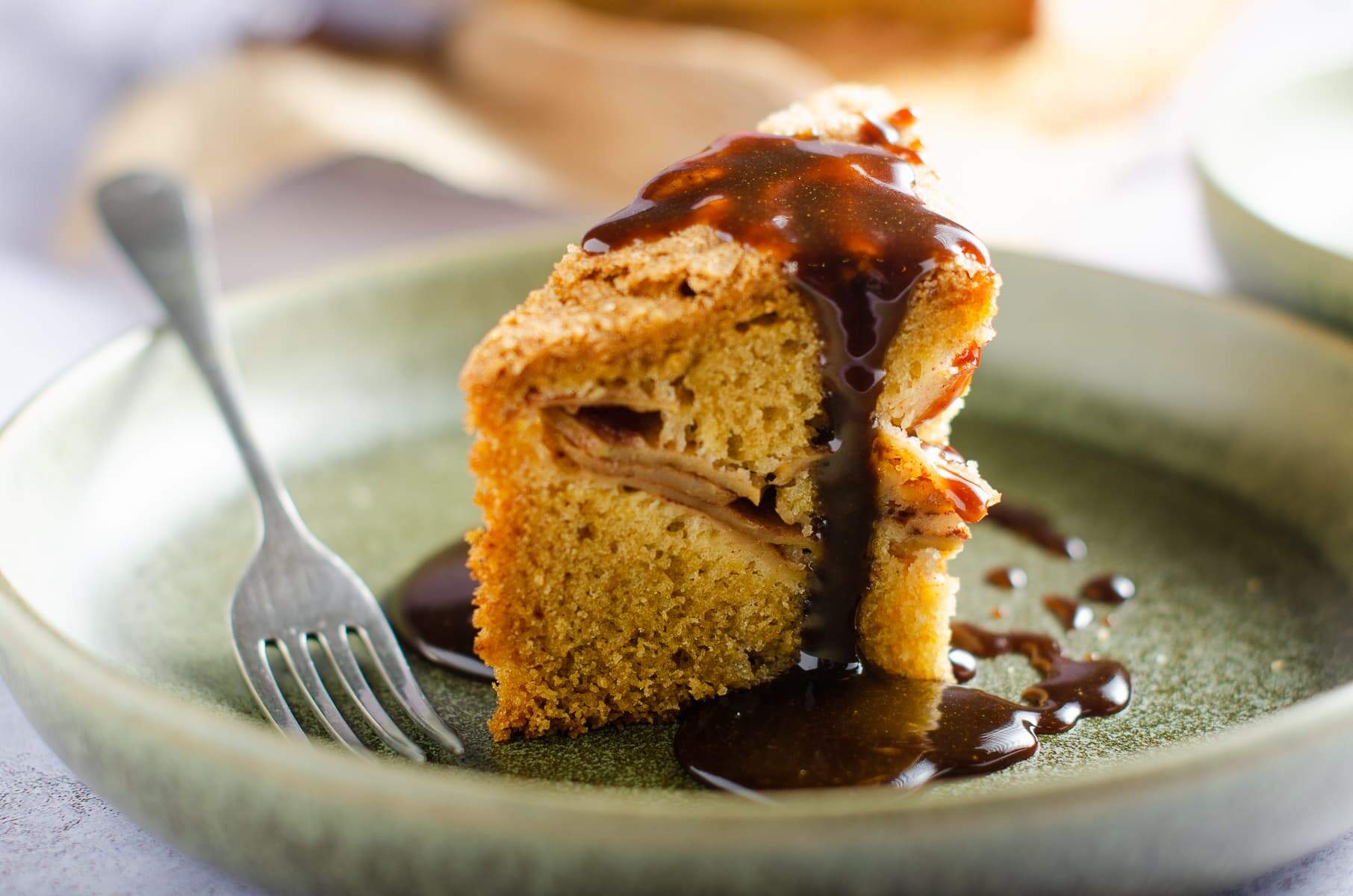 Another great seasonal bake is our Spiced Apple Cake. This deliciously moist and fruity cake is flavoured with a hint of warming cinnamon and has some fresh apple running through it. Perfect on a cold autumn day with your favourite cup of tea or coffee.
Looking for a straight-forward bake with loads of flavour, then my Easy Rhubarb & Ginger Cake recipe is the one for you. Rhubarb and ginger is a classic flavour pairing, and I add both ground ginger and stem ginger.
Best chocolate cake recipes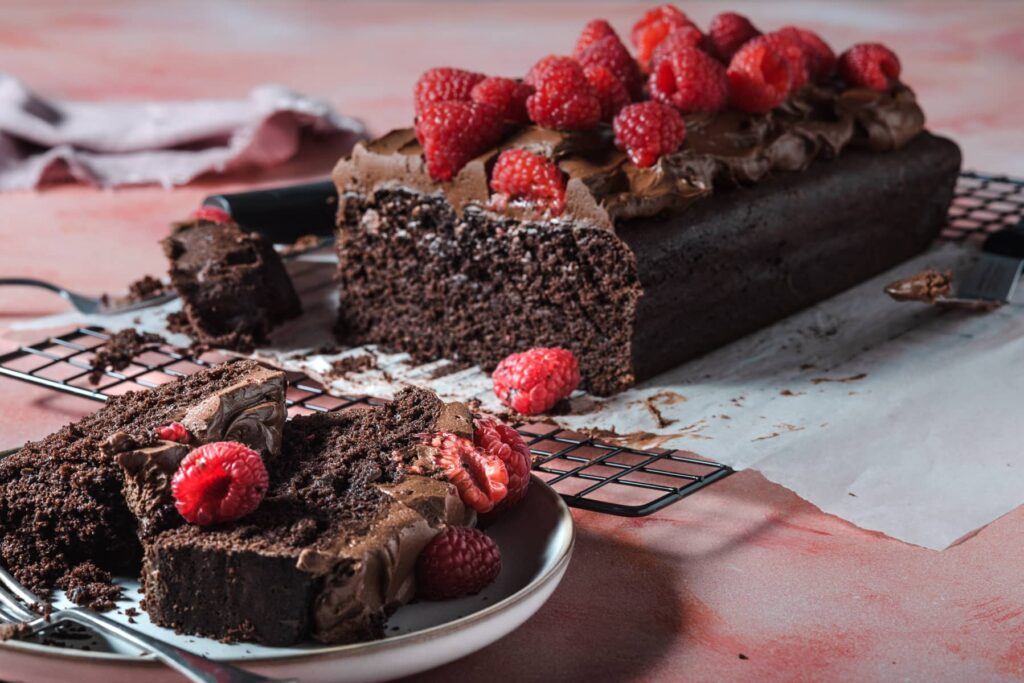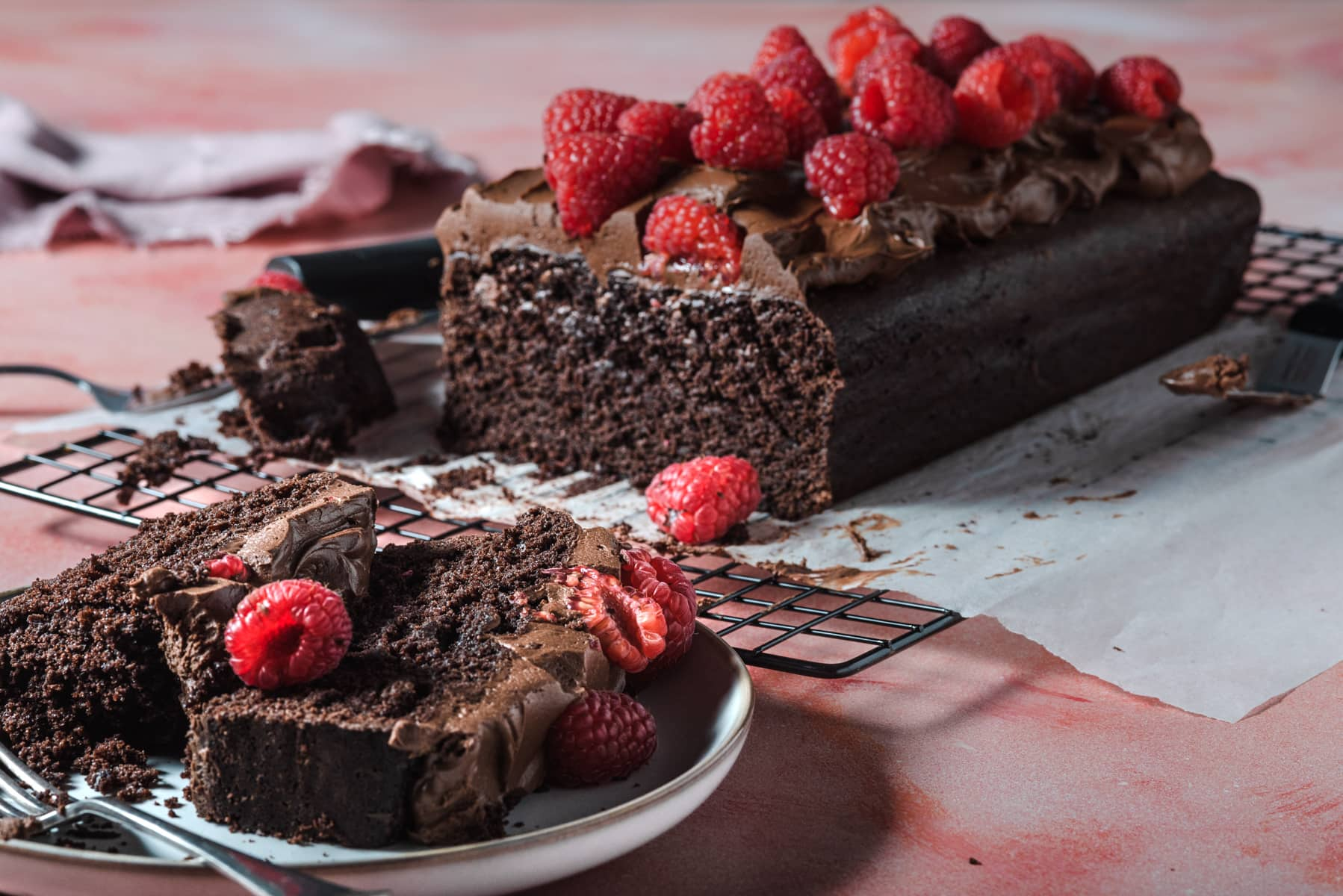 Another easy cake recipe for beginners is our Easy Chocolate Loaf Cake, which is a deliciously dense and rich chocolate cake that is simple to bake as again dry ingredients are mixed through the wet ingredients. This is another recipe where the cake batter can be made into 18 Chocolate Muffins or 24 Chocolate Cupcakes by simply reducing the bake time.
These Chocolate Pumpkin Muffins combine chocolate, with pumpkin puree and a pumpkin spice blend. They have a streusel topping, which works perfectly with the rich chocolate cake. However, you could also pipe on some chocolate butter icing if you prefer.
These Chocolate & Pecan Brownies are one of the easiest bakes in my repertoire. You simply mix together the wet and dry ingredients and pour straight onto a lined baking tray. After baking, allow to cool, before cutting into slices. Again, nuts have been added to this bake, however, can easily be left out if preferred. Worth mentioning this recipe is really easily adapted to make Gluten Free Chocolate Brownies and instructions on how to do this can be found within the recipe post.
Tweed Squares are a delicious tray-bake. Soft and light vanilla sponge with flecks of dark chocolate running through it, topped with icing and finally some more chocolate. This is a delicious recipe from Michelle's childhood which she loved and still bakes regularly today.
Best mixed spice cake recipes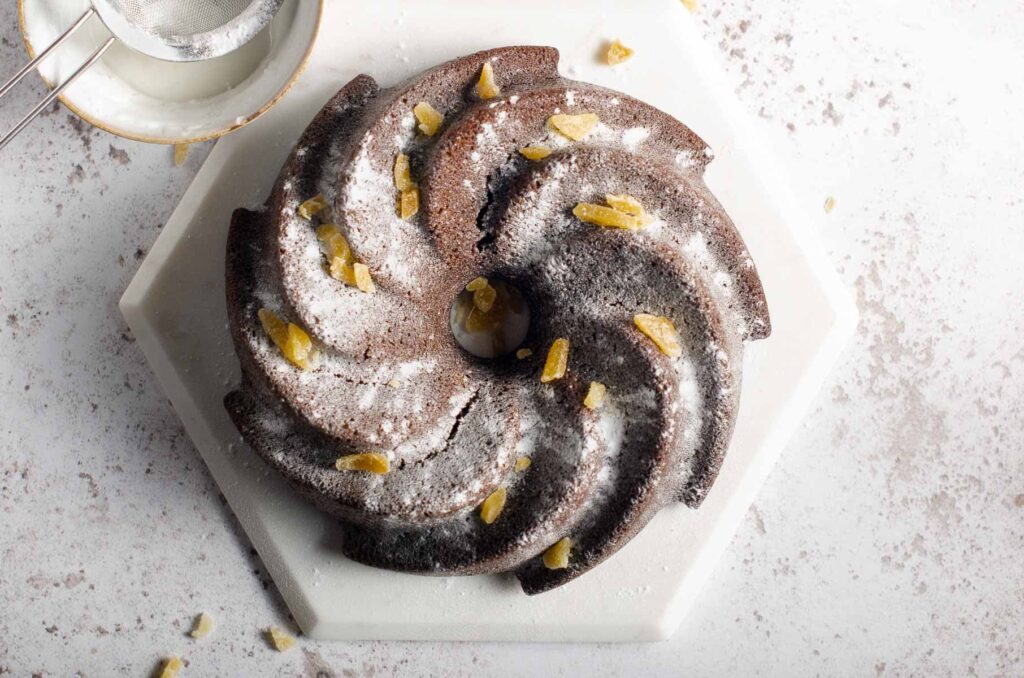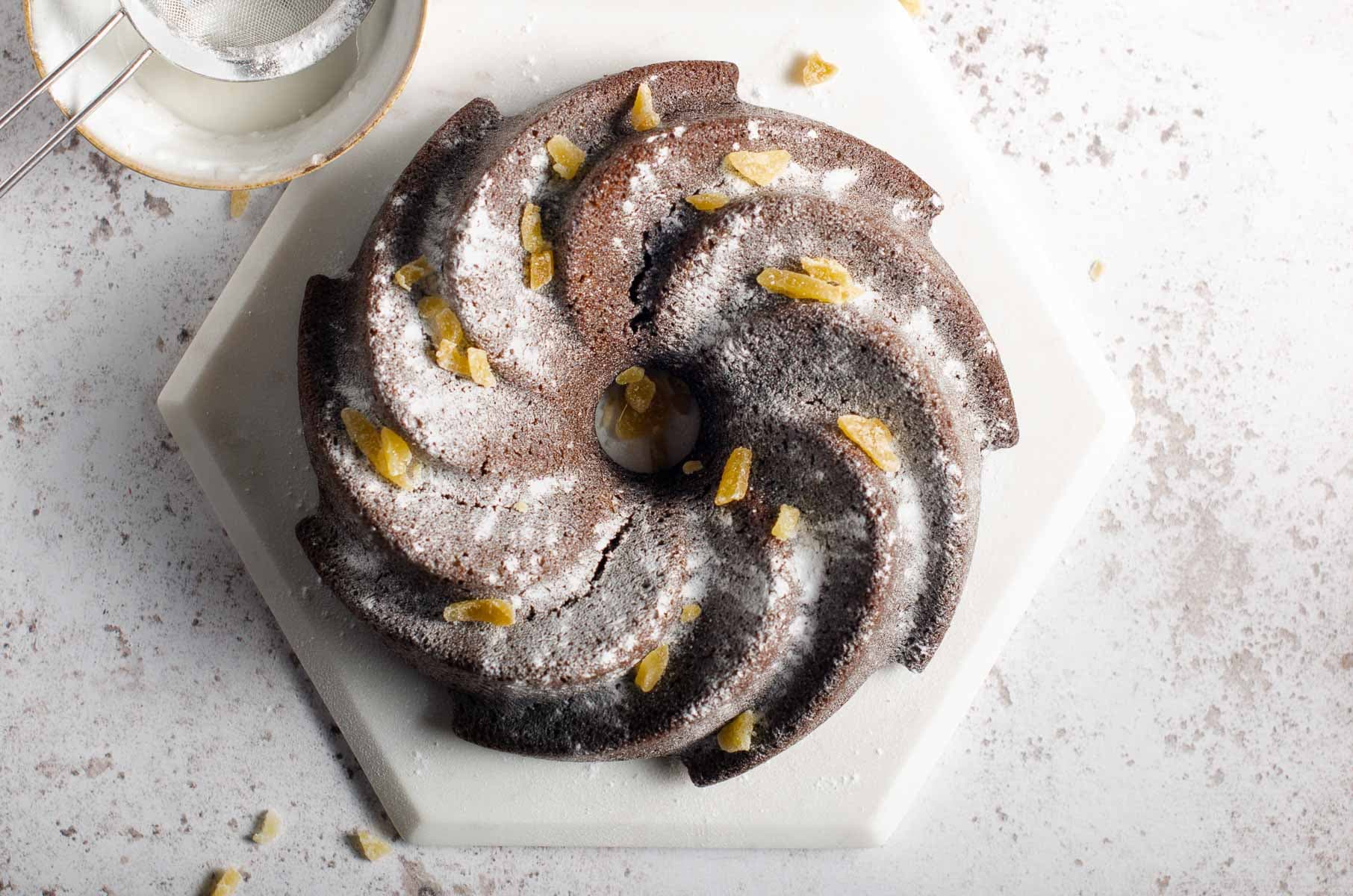 Our Classic Sticky Gingerbread Bundt Cake is just a sticky gingerbread that's been baked in a pretty shaped tin. This family favourite bake combines the rich molasses flavours of dark muscovado sugar and black treacle with the warming spices of ginger and cinnamon and is reminiscent of the Jamaica Ginger Cake my mum used to buy when we were kids.
A Pumpkin Spice Bundt Cake looks impressive but is a really simple bake. Sweet pumpkin is blended with a pumpkin spice mix for a cake that is moist and surprisingly light. It tastes delicious sliced on it's own. Or serve warm, pour over some caramel sauce and add a scoop of vanilla ice-cream for a delicious dessert. It would also work a treat with custard!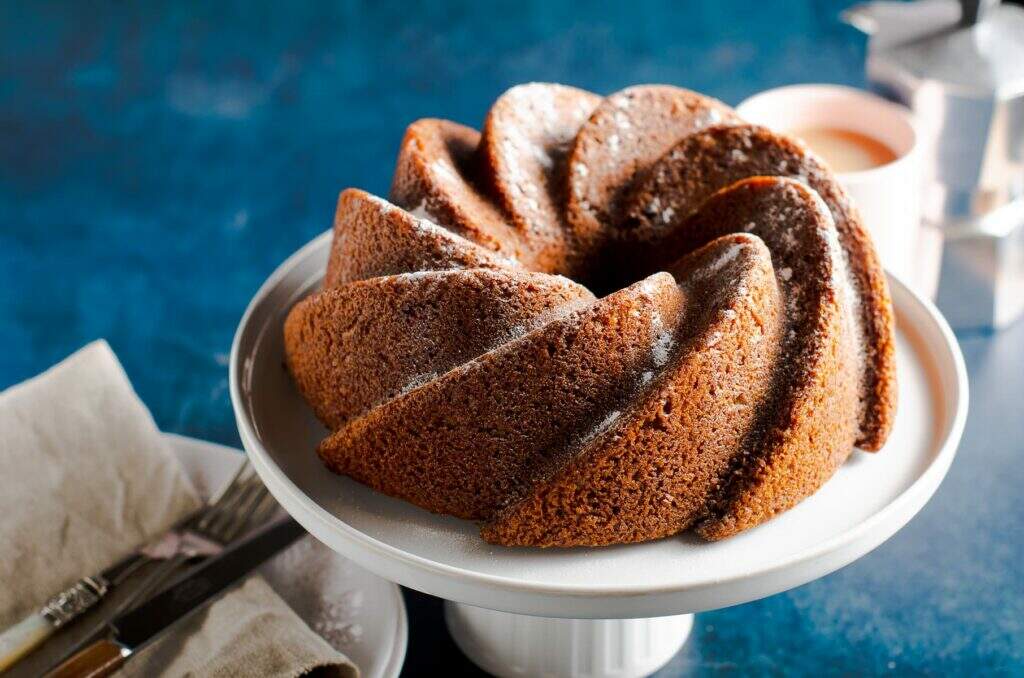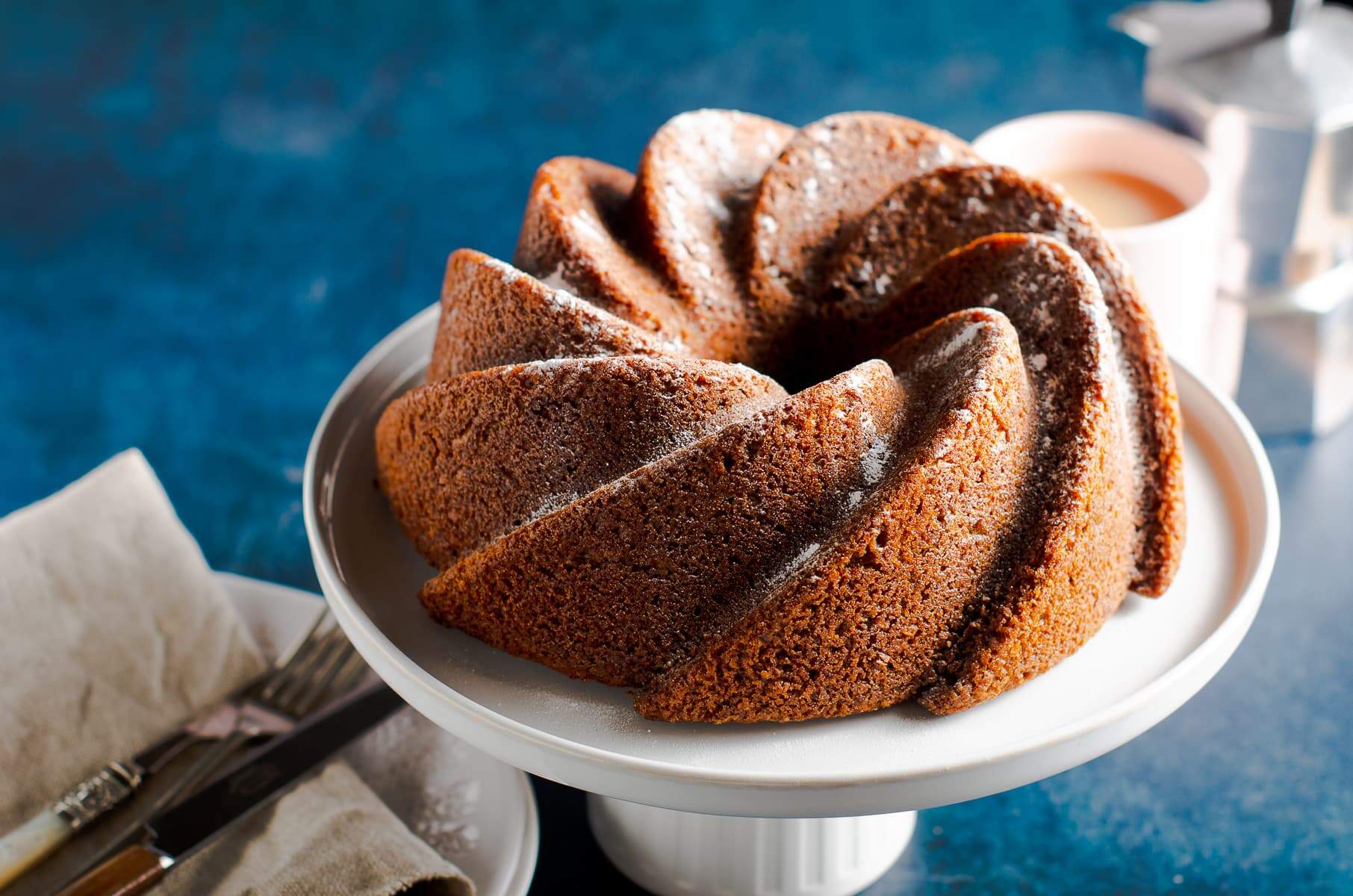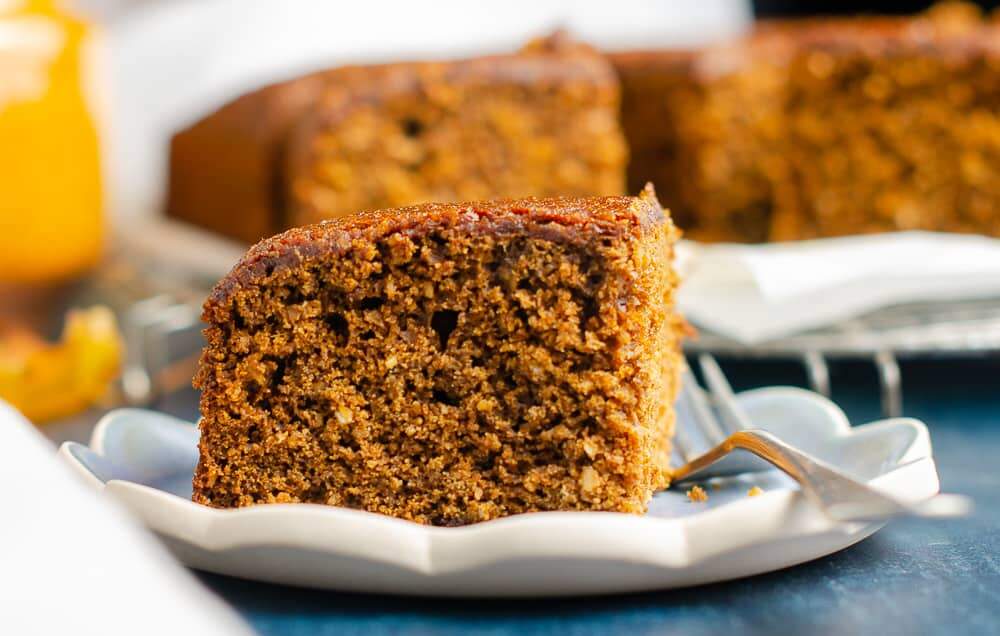 Our Traditional Yorkshire Parkin is a bake that is popular in the North of England. This moist and spicy ginger cake is made with oatmeal and black treacle for a great molasses flavour. This is the perfect sweet treat that Michelle often likes to bake around Bonfire Night.