Our Best Cake Recipes post features all our favourite cakes. From easy cake recipes for beginners to our best chocolate cakes, mixed spice cakes and easy fruit cakes. We also share our best sponge cake recipes and show you just how easy it is to adapt the flavours.
I love baking a simple cake, nothing too fancy as I've never been keen on icing. For me it's always been about the quality of the cake rather than the decoration.
However, I like to have different cake recipes in my repertoire and have gathered them all here in this best cake recipes roundup.
There is something for everyone here from easy cake recipes for beginners to simple loaf cakes. Also a few easy bundt cakes which look impressive, but are in fact simple cakes baked in a fancy tin!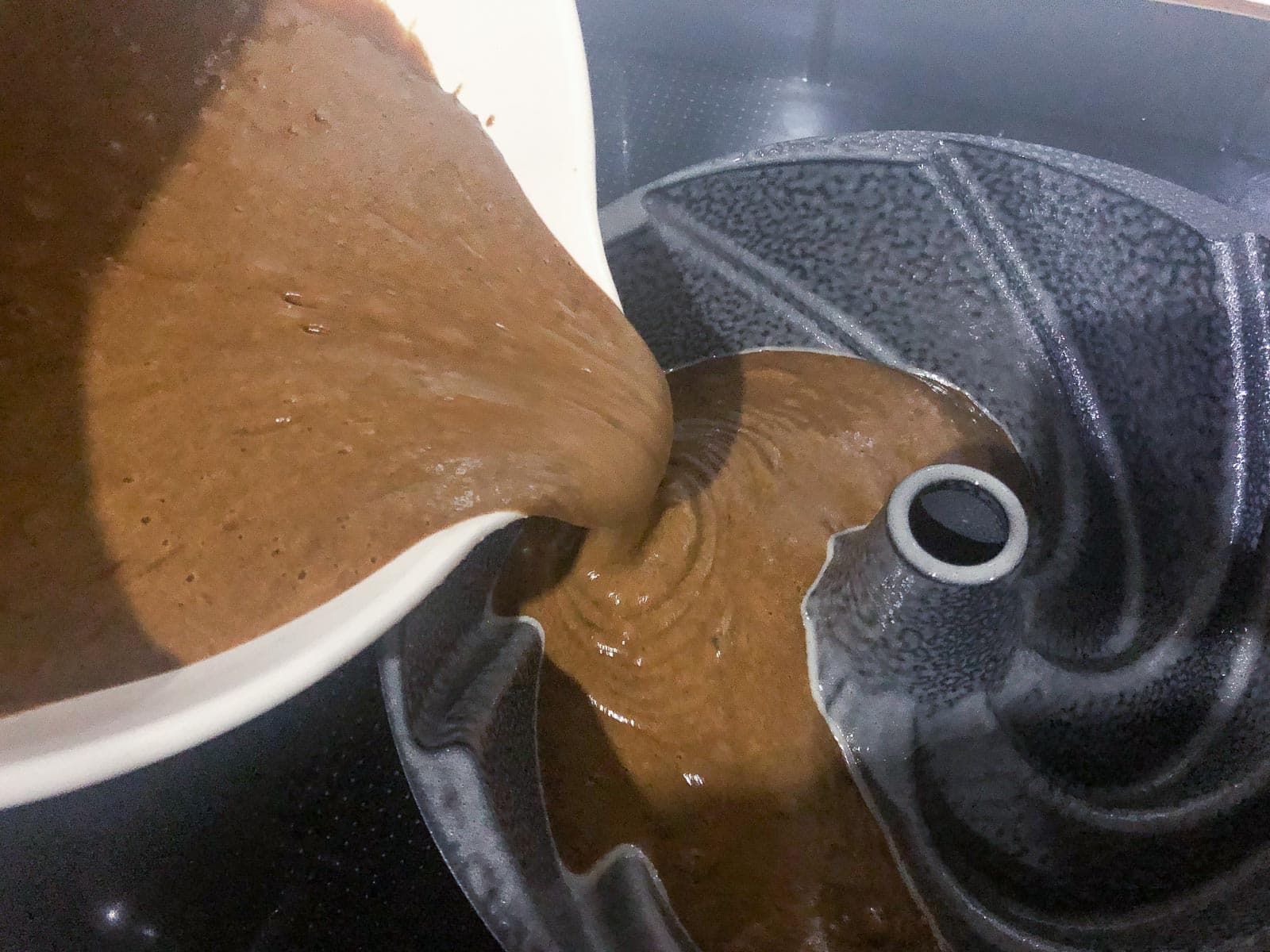 Do I require any special baking kit?
No, you don't. Many people are put off by the belief that they require special kit and that's simply not the case. Granted beating together butter and sugar is far easier with a stand mixer, but I didn't get one of those until I was 40!
When I started out baking this was the simple kit I had:
large mixing bowls
wooden spoon, spatula and whisk
cupcake tray and muffin tray
flat baking tray with shallow sides for tray bakes
cake tins of various sizes – a loaf tin, round and square cake tins
wire cooling rack
baking parchment
electric hand mixer
apron
good fitting oven gloves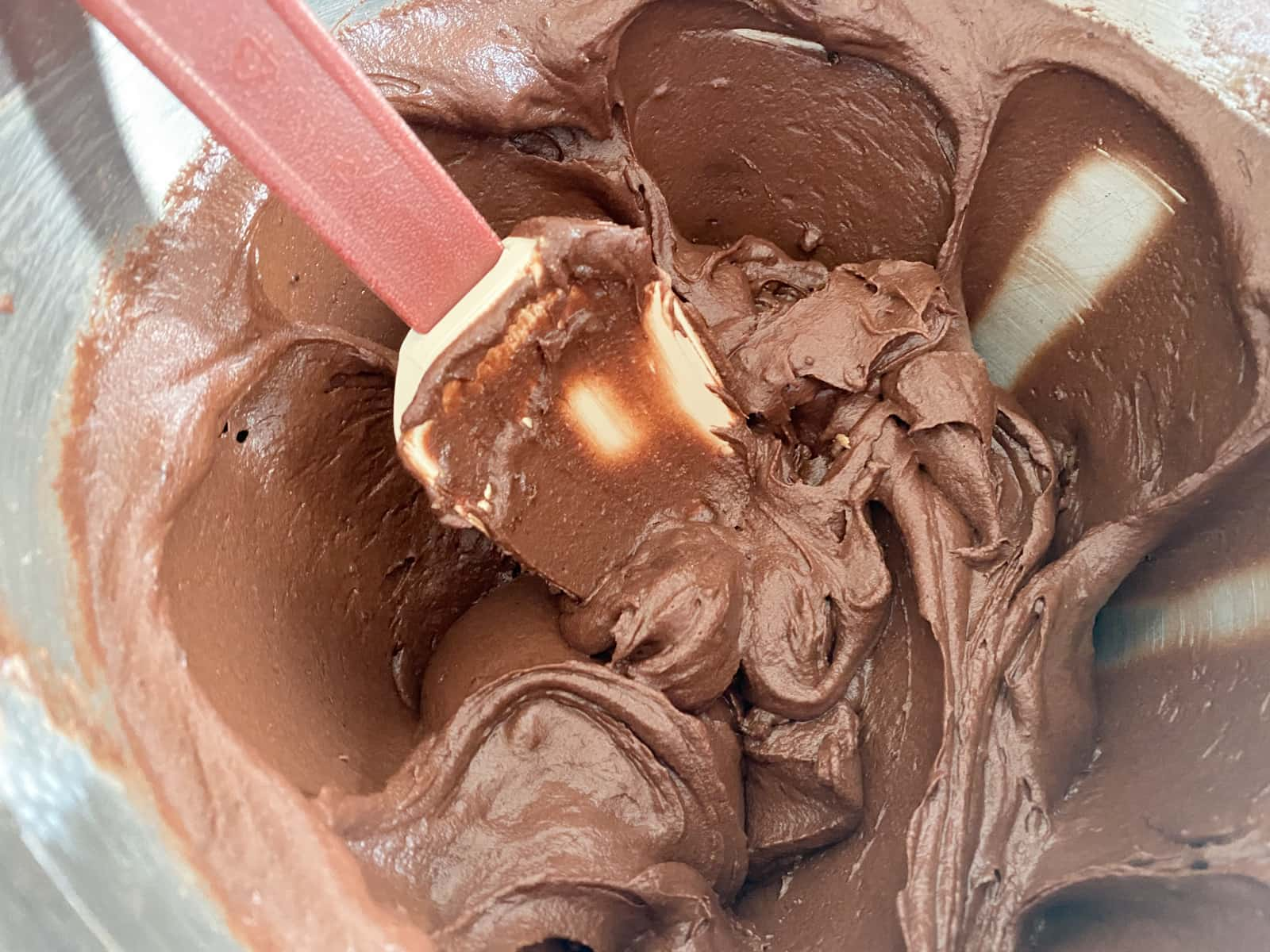 Easy cake recipes for beginners:
When looking for easy cake recipes for beginners I always recommend starting with an easy loaf recipe. Loaf cakes don't require such a light touch as say, a sponge cake. Loaf cakes are forgiving and won't collapse in the oven if they are overworked, in quite the same way a sponge cake would.
A good place to start would be our Easy Banana Bread or our Easy Chocolate Loaf Cake (see images below). Both are simple cake recipes, ideal for the novice baker.
What is the creaming method?
The creaming method is the process of creaming butter and sugar together. Many cakes will start off this way and it is a simple technique to learn, but an important one. Don't rush or skip this step!
Butter is capable of holding air and when butter is creamed together with sugar it forms small pockets of air within the butter. When cakes are baked these air pockets puff up resulting in a lighter cake with a nice open texture.
The creaming method also helps to properly disperse the sugar through the cake batter.
TOP TIP! I recommend starting with butter that is soft and at room temperature as this makes the job a lot easier. So take the butter out of the fridge at least 2 hours before you plan to bake. I use a hand mixer for ease, but with a little extra elbow grease, a wooden spoon does the same job.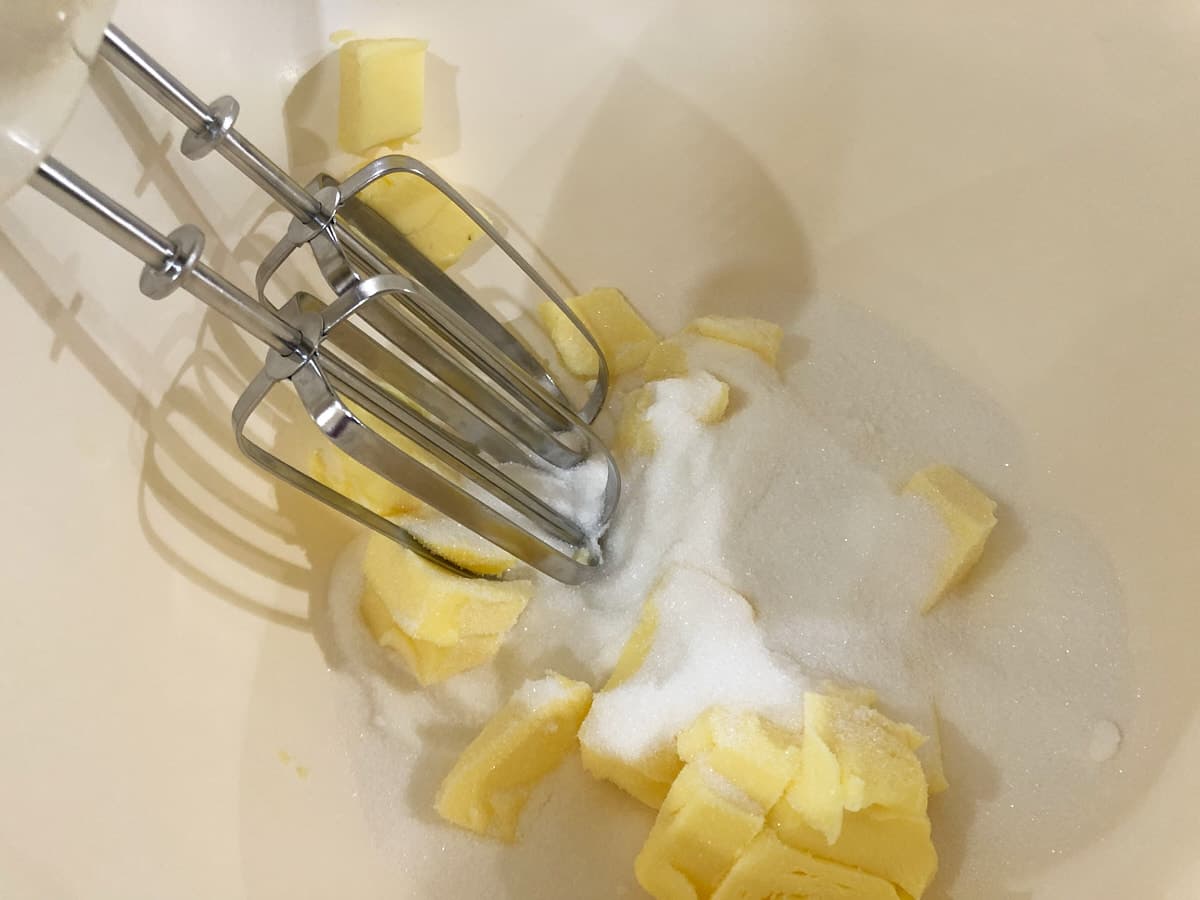 What raising agents are used in cakes?
The most common raising agent used in baking is baking powder. Baking powder is a combination of bicarbonate of soda (alkali – also know as baking soda) and cream or tartar (acid). Some recipes also ask for bicarbonate of soda and cream of tartar to be used on their own, or alongside baking powder.
Self raising flour contains a raising agent which is why no additional raising agent is often required. Whereas plain flour (all purpose flour) requires a raising agent to make the cake rise.
TOP TIP! Use only the amount of raising agent specified in the post, and measure accurately. Whilst giving great rise to cakes and bakes, too much baking powder makes the cake batter tasting bitter and grainy. It can also result in the cake rising too rapidly in the oven and then collapsing in on itself.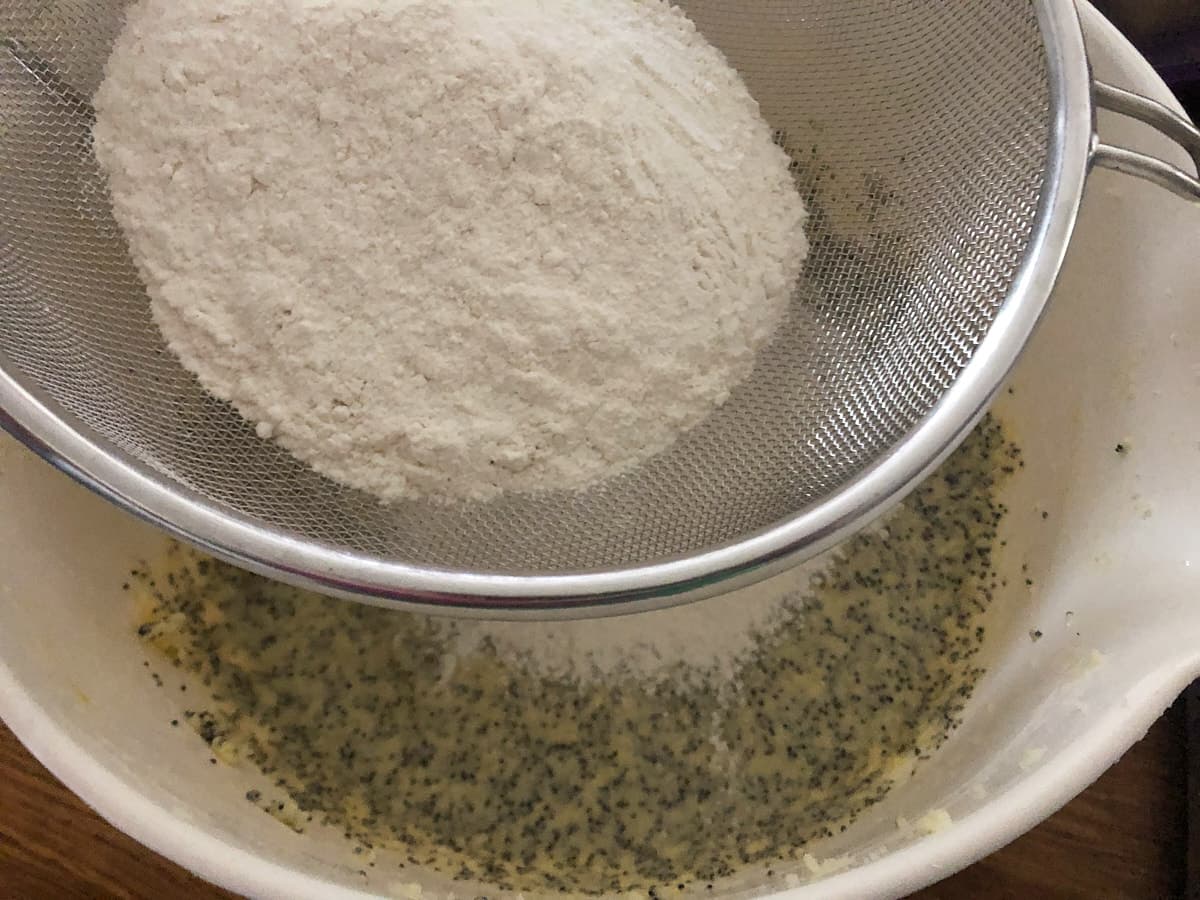 Why do you sift flour for a cake?
I like to put my flour through a fine sieve and sift in into the cake. The sieve breaks up any lumps of flour or baking powder and means you don't have to beat these out in the cake batter and risk breaking down all the air you've created when creaming the sugar and butter together.
How to test cakes are baked?
The most reliable method of testing if a cake is baked through is to insert a cocktail stick or skewer into the centre of the cake once baked. If the skewer comes out clean, with no raw batter attached, the cake is ready to come out of the oven. If there is some cake batter attached, pop the cake back into the oven, bake for another 5 minutes and check again.
Keep doing this until the cake is cooked through. If you take the cake out of the oven before it is properly baked you risk the cake collapsing in the centre.
Best sponge cake recipes:
Easy Fruit Cakes:
Best chocolate cake recipes:
Best mixed spice cake recipes: