Having a day of fun baking with kids is something that can be tricky to get started with. However our "Ultimate Guide" is here to help. Packed full of useful tips and great recipes to help you decide what to bake with kids and get get them baking in the kitchen.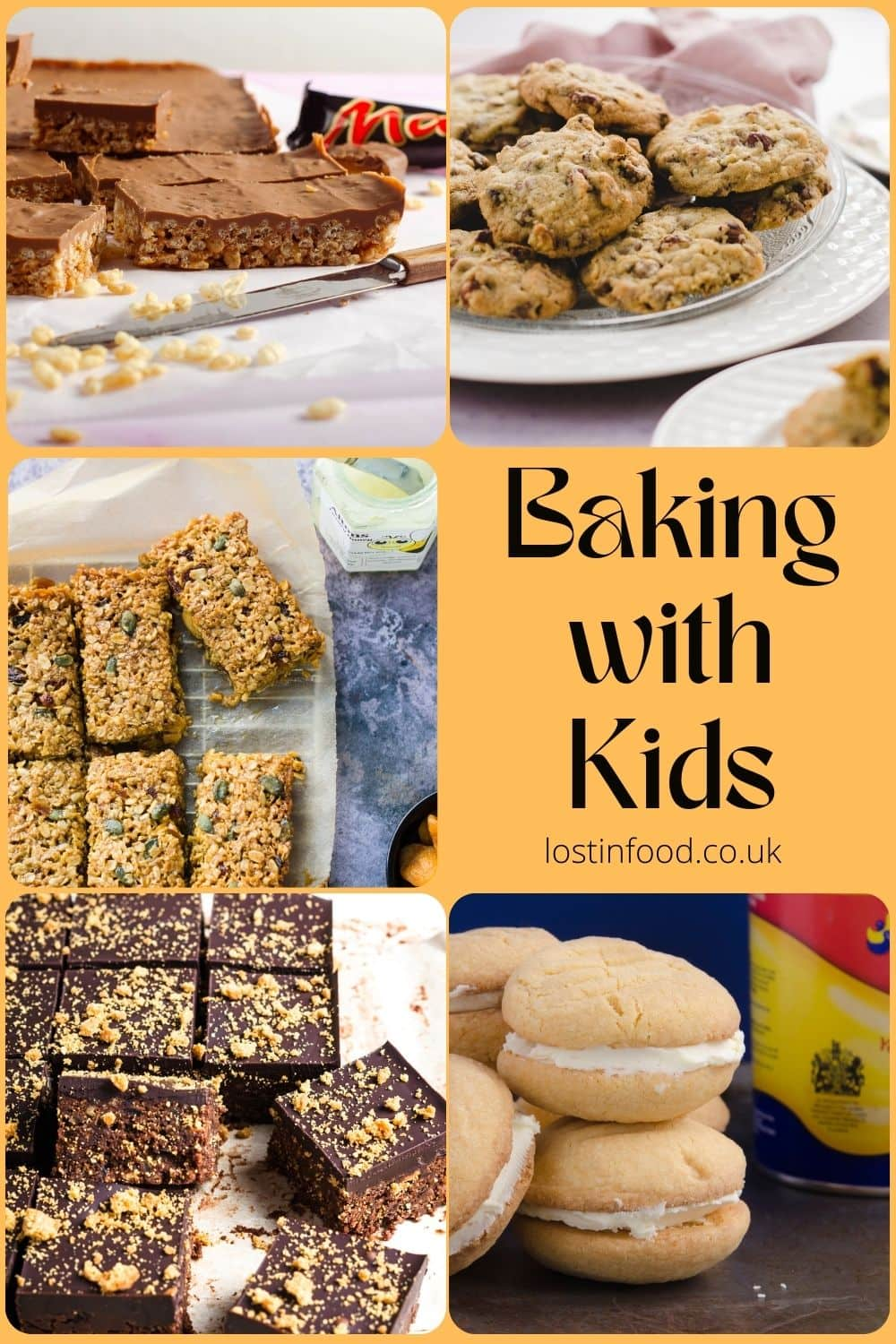 Baking with my kids is something that has brought me great joy over the years. I first started baking with my eldest when she was 3 years old, we made flapjacks. I heated up all the ingredients in the pan, while she greased the tin and stirred everything together.
We have enjoyed working in the kitchen together ever since. Now aged 15, she has become a better baker than I will ever be! She has a lightness of touch and suffers far less baking disasters than I do! Yes, despite being very competent in the kitchen, I too have disasters, that's how we all learn!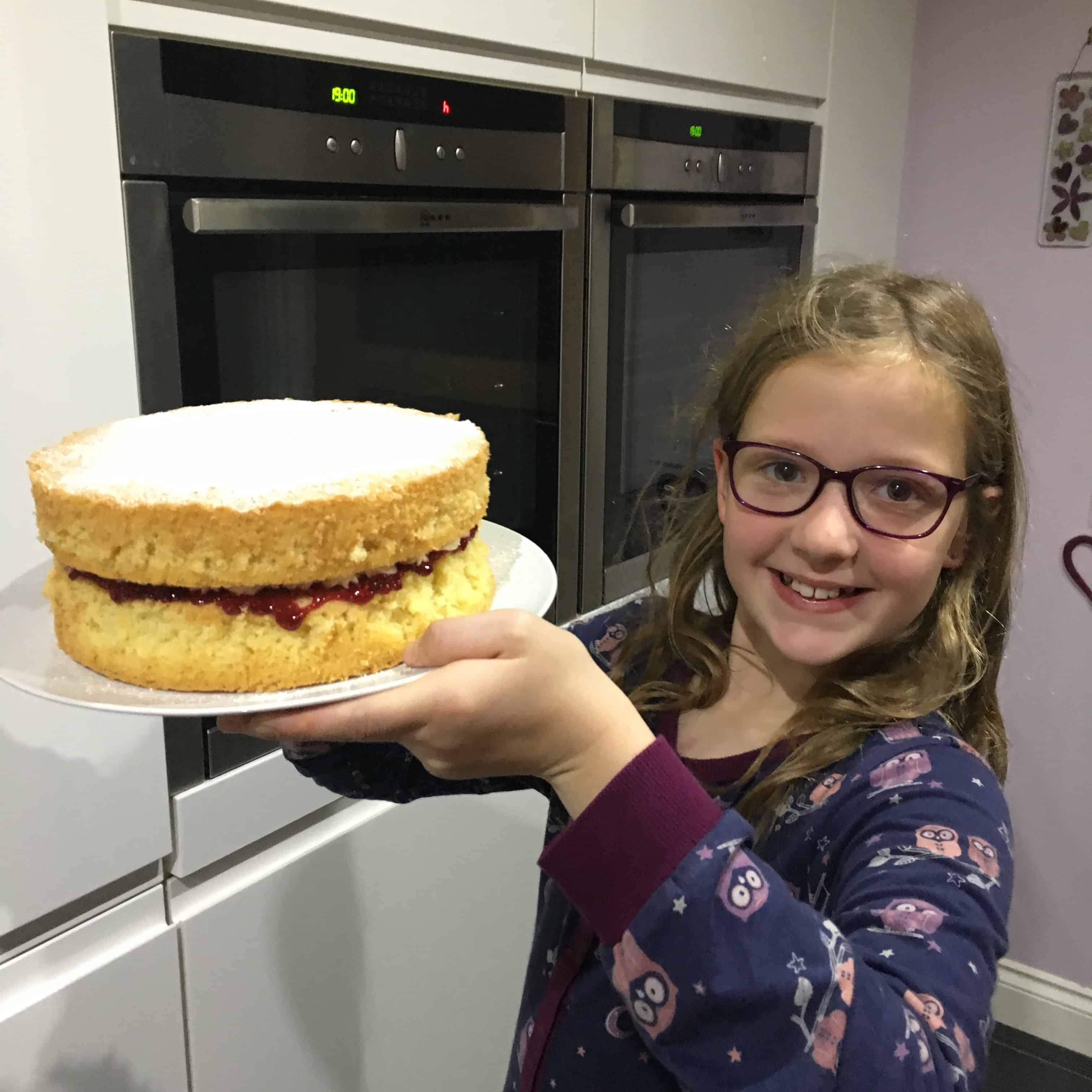 I'm lucky that both of my kids enjoy being in the kitchen and are now quite independent, happily baking and cooking on their own. However, for many of us, the idea of baking with our kids is something we find daunting.
This often stems from the parent not having too much confidence when it comes to baking themselves. However, you don't need to be baking anything overly complex, your kids just want to have a bit of fun. So we start by showing you some easy cakes to bake with kids.
Do I require any special baking kit?
This is one of the first questions I'm asked and the simple answer to this question is no, you don't. Many people are put off by the belief that they require special kit and that's simply not the case. Granted beating together butter and sugar is far easier with a stand mixer, but I didn't get one of those until I was 40!
Here's my basic kit list to get you started
large mixing bowl
wooden spoon, spatula and a whisk
cupcake tray and muffin tray
flat baking tray with shallow sides for brownies
couple of different sized cake tins – loaf tin, round and square cake tin
wire cooling rack
baking parchment
properly fitted apron, as children will spill
TOP TIP! I also suggest buying a pair of proper fitting oven gloves that preferably cover their wrists as well as their hands. Often adult gloves are too big and this can lead to accidents as the child can't feel what they are handling. Not ideal when taking hot tins out of a very hot oven!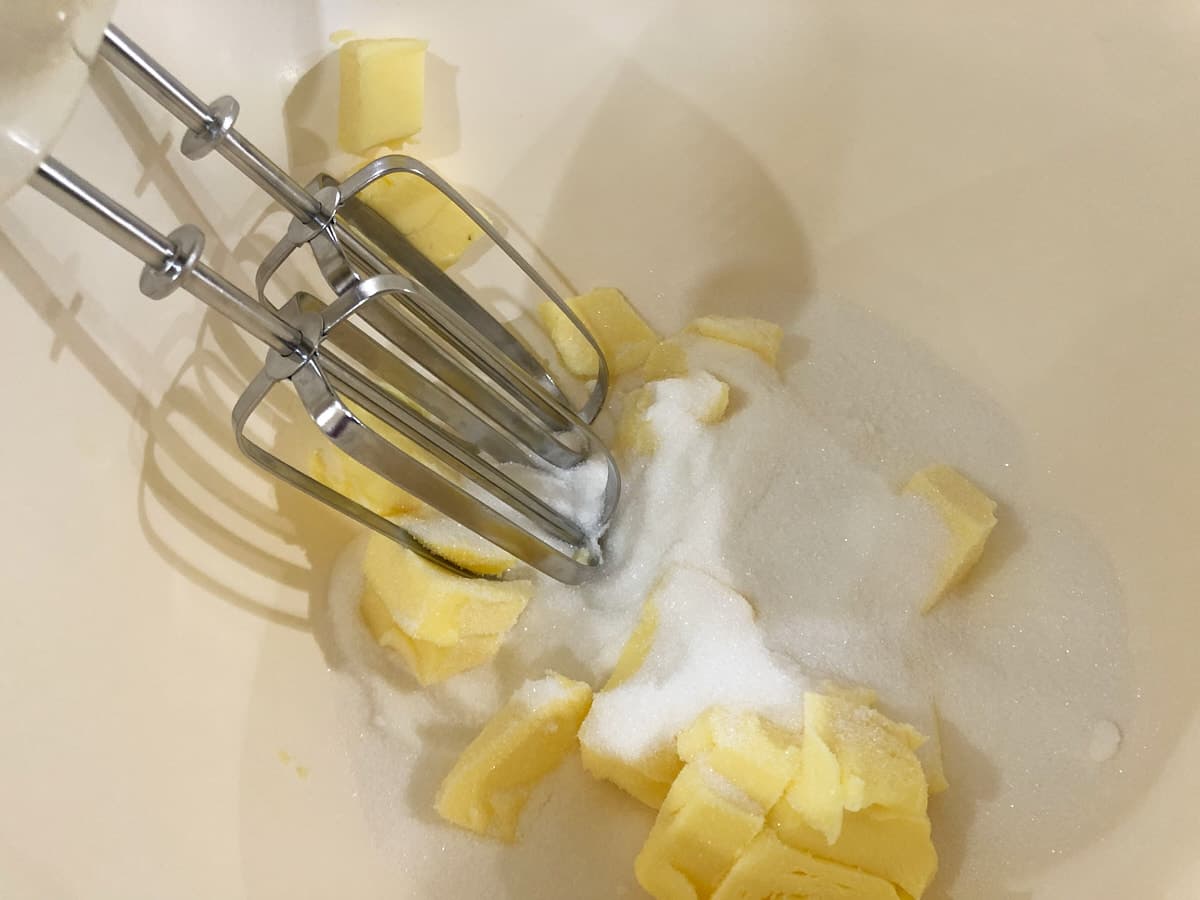 What to bake with kids?
I'd recommend starting with some simple no bake recipes for kids. These recipes often involve heating up syrup or melting chocolate. Due to the element of heat, close supervision is required.
These type of no bake recipes are straightforward, throw some dry ingredients into a bowl, pour over something wet to make it all stick together and place into a tray to set. Think of the chocolate crispy cakes we all made as children.
The trick is not to over-complicate things, start with a recipe that doesn't take too long to prepare. You want to keep their interest and most importantly, they'll want to taste the results fairly soon afterwards.
Easy no-bake tray-bakes for kids
What recipes are best for a first solo bake?
The next step in baking with kids is that once confident, they want to bake something entirely on their own. For this I would recommend a recipe that is quick and easy to prepare and doesn't take too long to bake.
TOP TIP: The key to fun baking with kids is to keep the recipes straight forward, at least initially. Once they've mastered a few simple bakes, introduce them to more difficult recipes. The trick to building confidence in the kitchen is to increase the level of difficulty slowly, so that our children don't feel overwhelmed. That only puts kids off!
Baking cookies with kids
Once kids have mastered the simple melt and mix recipes, I like to start baking cookies with kids.
Cookie dough is very forgiving so it doesn't matter if they're a little too heavy handed as cookie dough needs a good mix to bring everything together. Cookie dough tends to cope with a degree of over handling and if the dough becomes too soft it can be popped in the fridge to harden a little before baking.
Easy tray-bakes for kids
As the name suggests, tray-bakes are baked in one tray. Any decoration is usually added whilst the cake is still in the tray. This makes them easy to remove and cut into squares.
Easy loaf cakes for kids
Easy cakes to bake with kids
When is comes to easy cakes to bake with kids a simple sponge cake is ideal. Once they learn the basic skills it is easy to build confidence in cake making.
Use a decorative bundt tin
When it comes to fun baking with kids, I find that they love to play with different shapes and sizes of tin. Something as simple as a bundt tin can make all the difference. The cake cooks in exactly the same way, it's just baked in a bundt tin rather than a regular circular, square or loaf tin.
How do I encourage older children to bake?
With older children, you want to keep them interested, so start to add a little complexity. Get them trying out new techniques, something they haven't done before and explain why they need to do it this way. That will get them understanding the science behind baking and the need for accuracy.
Introducing a new baking technique
Rubbing in:
The humble scone is something that on the face of it looks like a simple bake. However, I've eaten some terrible scones over the years, not my own I should add. Usually they are too dense and this is caused by being heavy handed.
Scones, like my Buttermilk Scones, require the flour, sugar, salt and butter to be rubbed together, before the wet ingredients are added and gently brought into a ball of dough.
Separating eggs and folding in whisked egg white
Separating egg whites from the egg yolk, a great skill to teach. The egg whites are then whisked to soft peaks and folded gently into the cake batter. Folding in the egg white keeps the air in the cake batter for a lighter cake texture.
Piping & decorating cakes
Children love to play with piping bags and nozzles and enjoy decorating cakes and cookies. A pour over drizzle icing is an easy place to start, before moving onto piping butter icing.
Cupcakes are always great for trying out piping, adding a simple swirl of butter icing on top. I like to add some simple sweets to the mix for decorating the top of cakes, chocolate buttons, jelly sweets and sprinkles are ideal. Allow them to play and get creative!
Learn to make pastry
Pastry making is a real skill and one which can be tricky to master. However, I recommend starting off with a simple sweet shortcrust pastry, it's a great place to start.
Experimenting with flavours
Older children are often more keen to experiment with different flavours as their palette develops. At this stage I like to introduce some spice to the bakes that my children make.
Top 5 tips for having fun baking with kids?
PLAN: This might sound obvious, however, make sure you know what you are doing and have everything bought in advance. There is nothing worse than starting a recipe, only to find half way that you are missing a key ingredient.
EXPLAIN THE RECIPE: Take time to talk them through the recipe, explaining each step. If the child is old enough to read get them to read along with you. Always encourage them to ask any questions, that's how they learn. If you take the time to teach a methodical approach it will pay dividends in the years to come when you let them loose on their own.
TALK ABOUT FOOD HYGIENE: Talk to your children about the importance of good food hygiene. Get them to thoroughly wash their hands before starting, tie up long hair and get them into the habit of wearing an apron.
ALLOW THEM TO MAKE A MESS: Mess is a given! If you want kids to get involved in the kitchen, accept that they will make a mess! They will drop things, they will break eggs and miss the bowl, things will spill over. Go with the mess!
GET THEM TO HELP WITH THE TIDYING UP: Get your kids to help with the clearing up afterwards. By allowing my children freedom to play in my kitchen, I now have kids who will go bake a cake and clear up afterwards, without me having to lift a finger!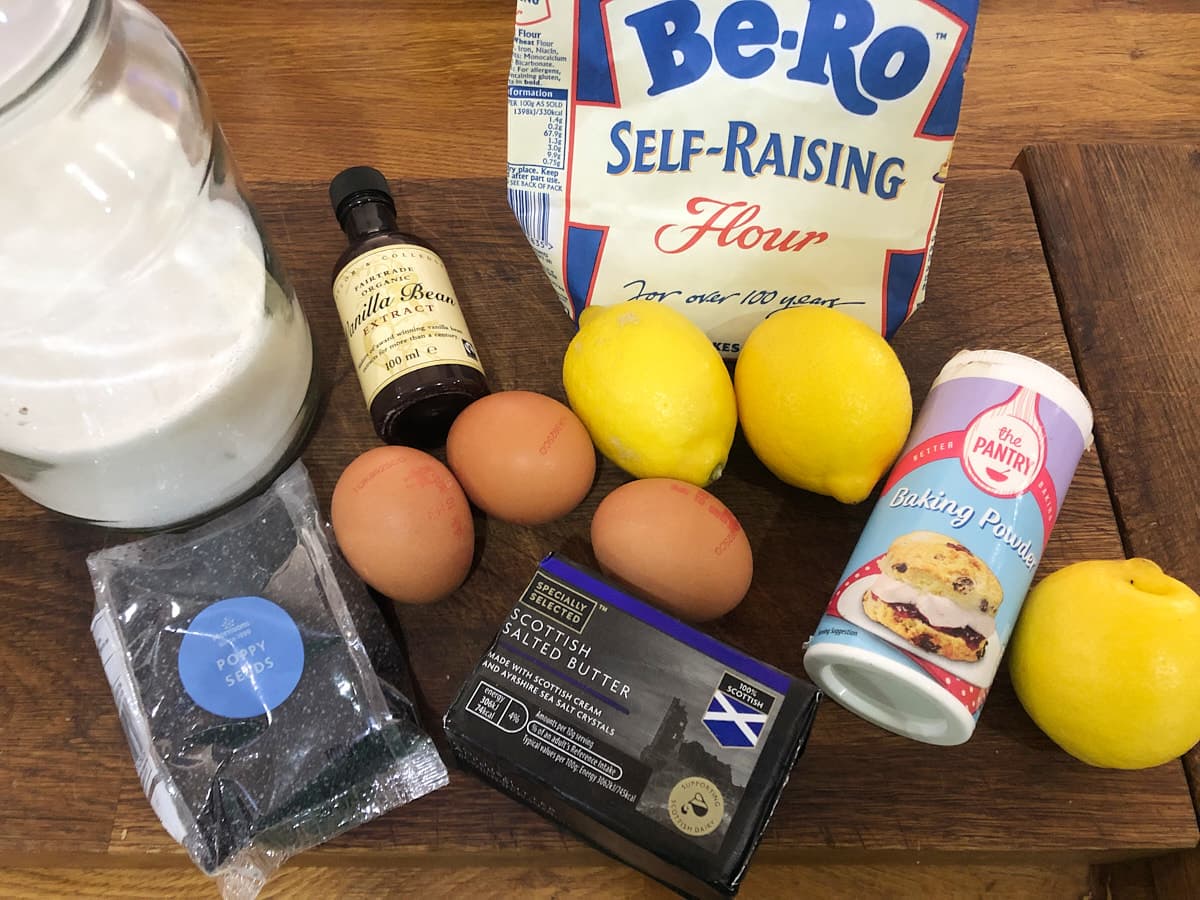 Why it's important for our kids to be confident in the kitchen
PRACTICAL MATHS: Baking helps children understand practical maths and understanding technical instructions. Measuring and weighing out ingredients allows them to get to grips with quantities and volume. When they understand the numbers, you can start getting them to double or triple up recipes, great practice with their times tables!
IT'S A LIFE SKILL: Baking is great as it allows your child to become more confident in the kitchen. This confidence will grow and often leads from baking to cooking. If they start helping out with cooking family meals, this will eventually lead to them cooking for themselves.
AN UNDERSTANDING OF NUTRITION: As well as producing food, it also allows you to have an easy discussion with your children around nutrition. Explaining the importance of feeding their bodies the right food. Encourage them to make sensible food choices as they work alongside you.
I hope that our "Ultimate Guide to Baking with Kids" has encouraged you to start baking with your kids. Remember, keep it simple and don't run out an buy expensive or special kit.
So lose the fear and get your kids in the kitchen, you will be very happy that you did.