Orange butter biscuits, a super simple bake. They take no time to prepare and bake, so enjoy them warm from the oven for a delicious afternoon tea treat.
Orange butter biscuits are one of my favourite quick bakes. As someone who loves to cook and bake there are times I will happily spend hours pottering in my kitchen. However, equally, there are times when I want something that is quick and easy to prepare. When I want to bake something quick these simple orange cookies fit the bill!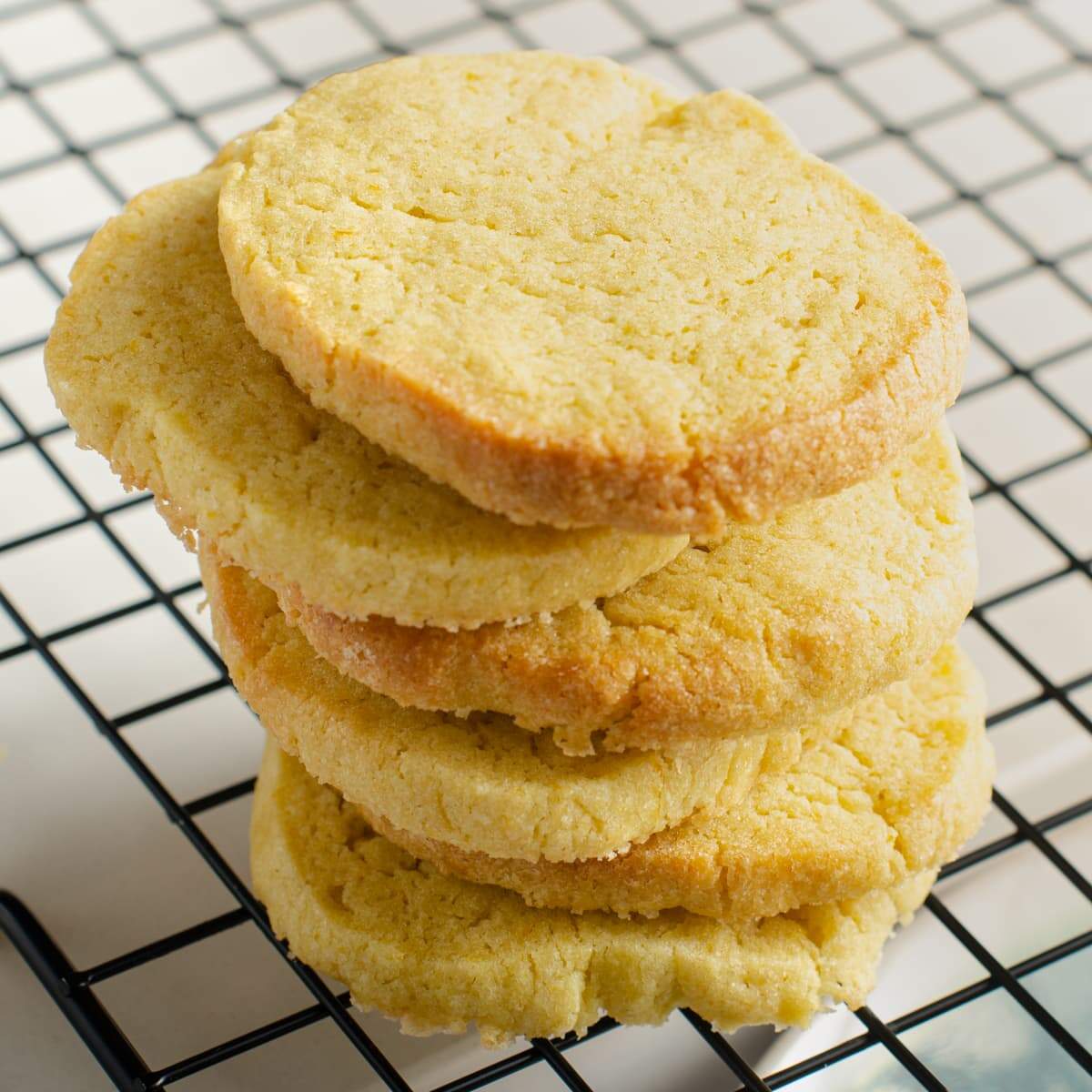 I love simple baking, which is why I often bake cookies and prefer a simple ginger or chocolate loaf, to a more complex cake bake. When I want to enjoy a sweet treat, but don't want to spend hours in the kitchen preparing it, it's to those recipes I turn.
These quick and easy orange biscuits are a basic butter biscuit, but one that is full of flavour. I make these, or a version of them, often! I enjoy the simplicity of these orange butter biscuits, they are delicious served with a hot cup of tea!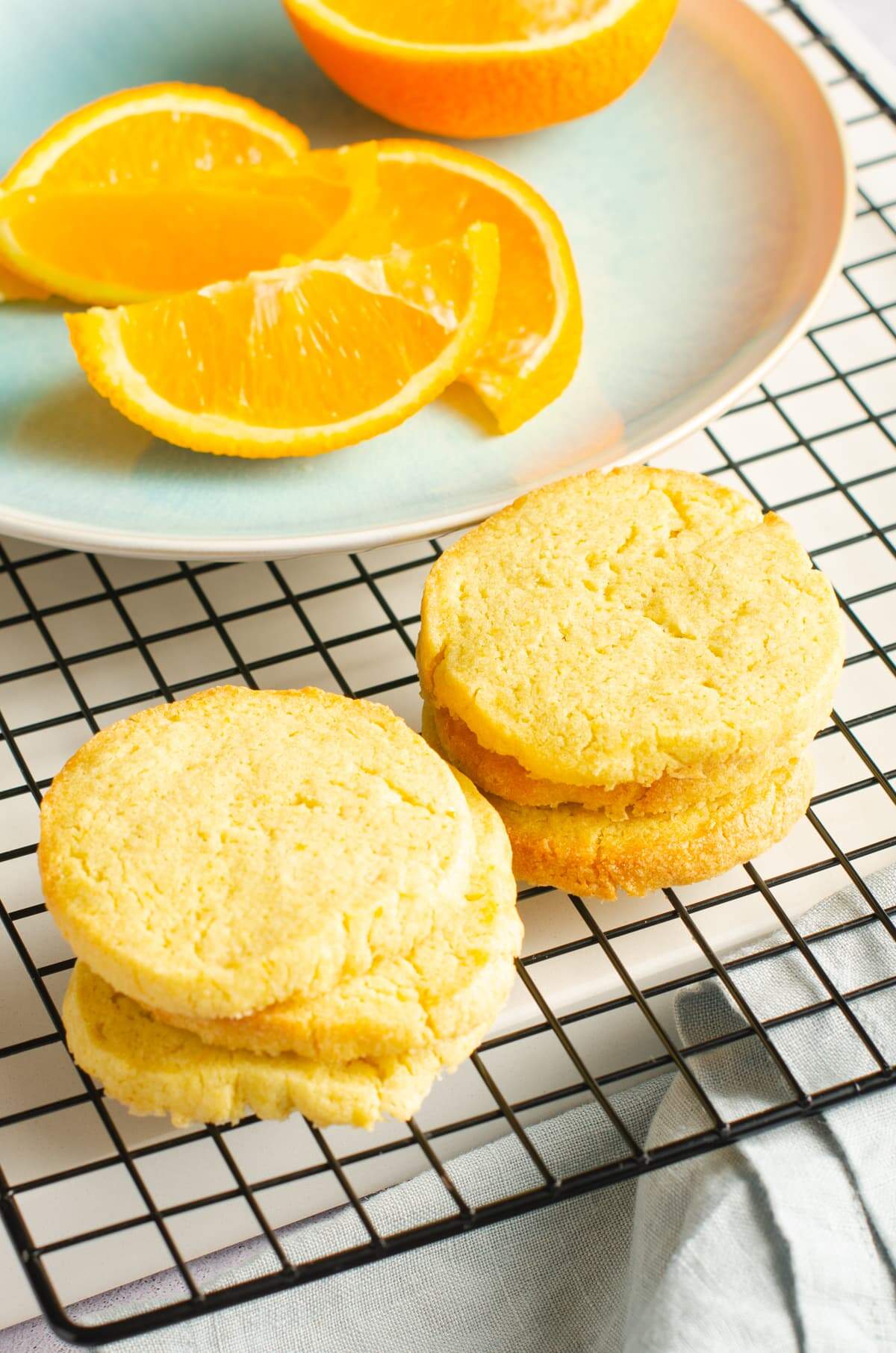 Why it's important to use block butter:
When making these biscuits it is important that you use a block of butter, as butter helps set the cookie dough, making it manageable. Do not use margarine or spreadable butter as this has an entirely different texture, it remains soft, and you will not be left with a dough that you can handle or shape easily.
Recipe steps: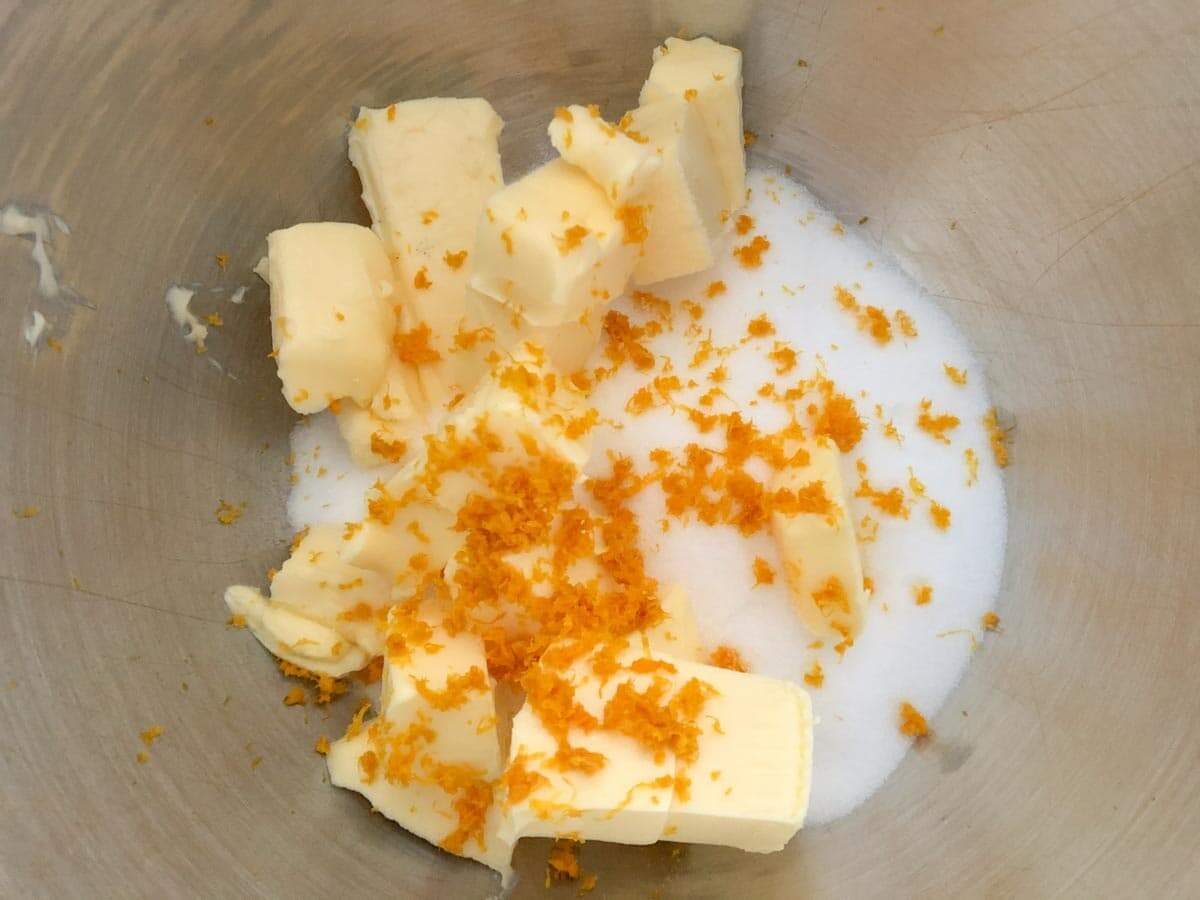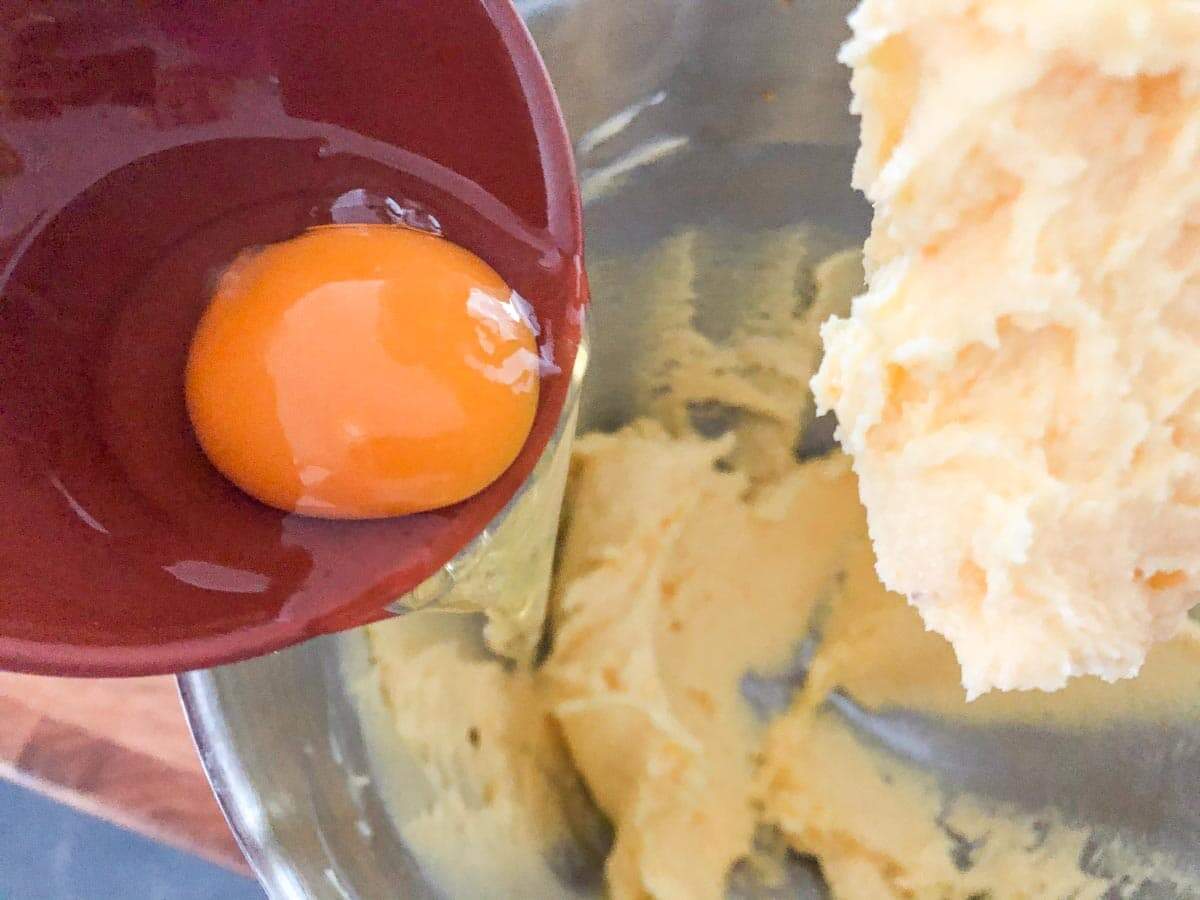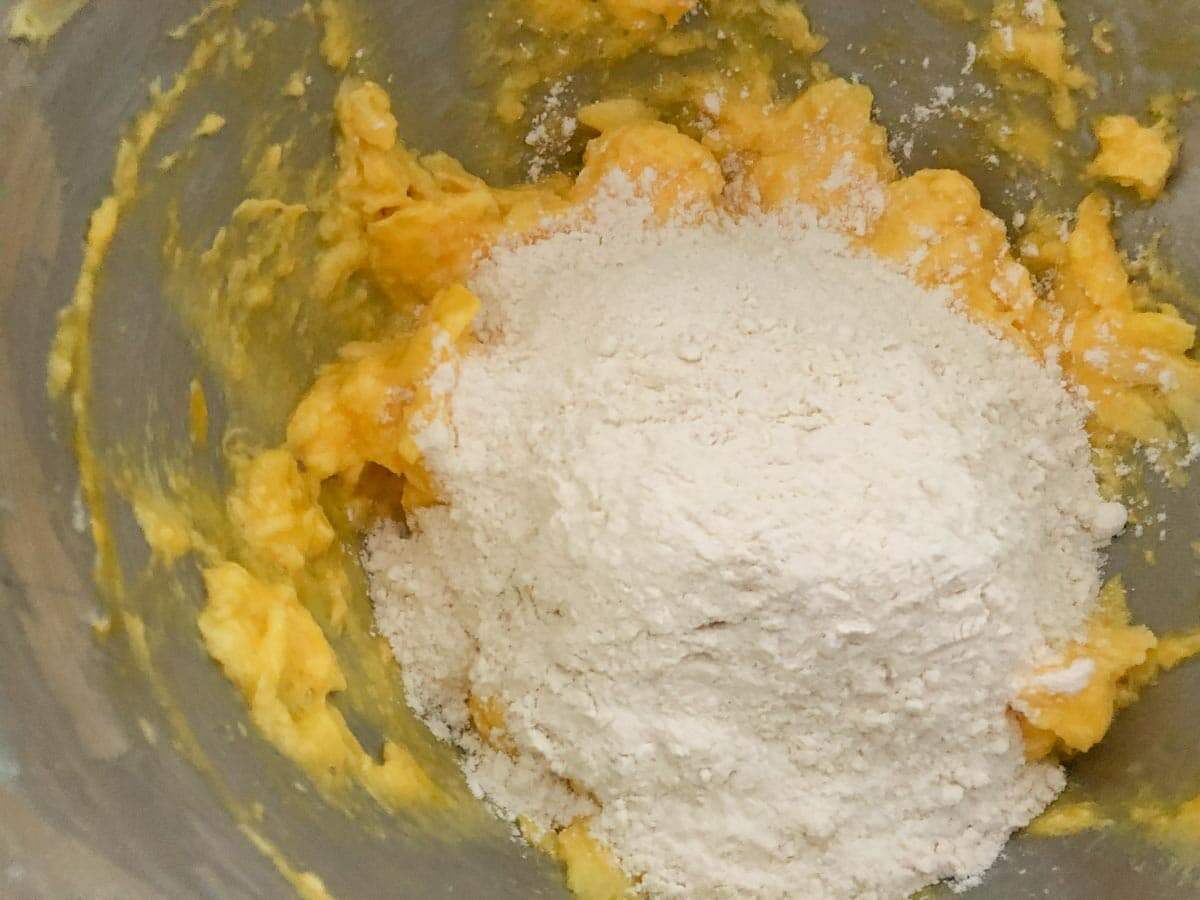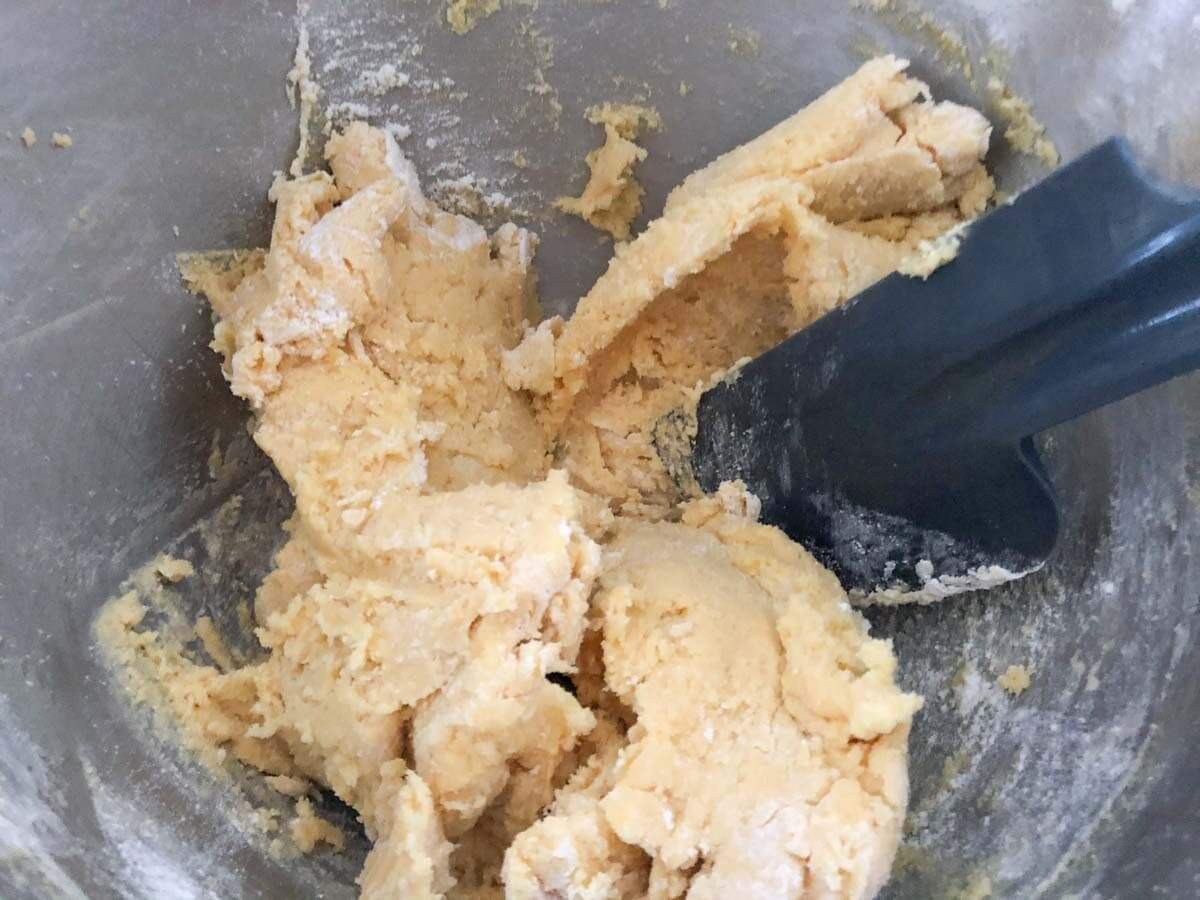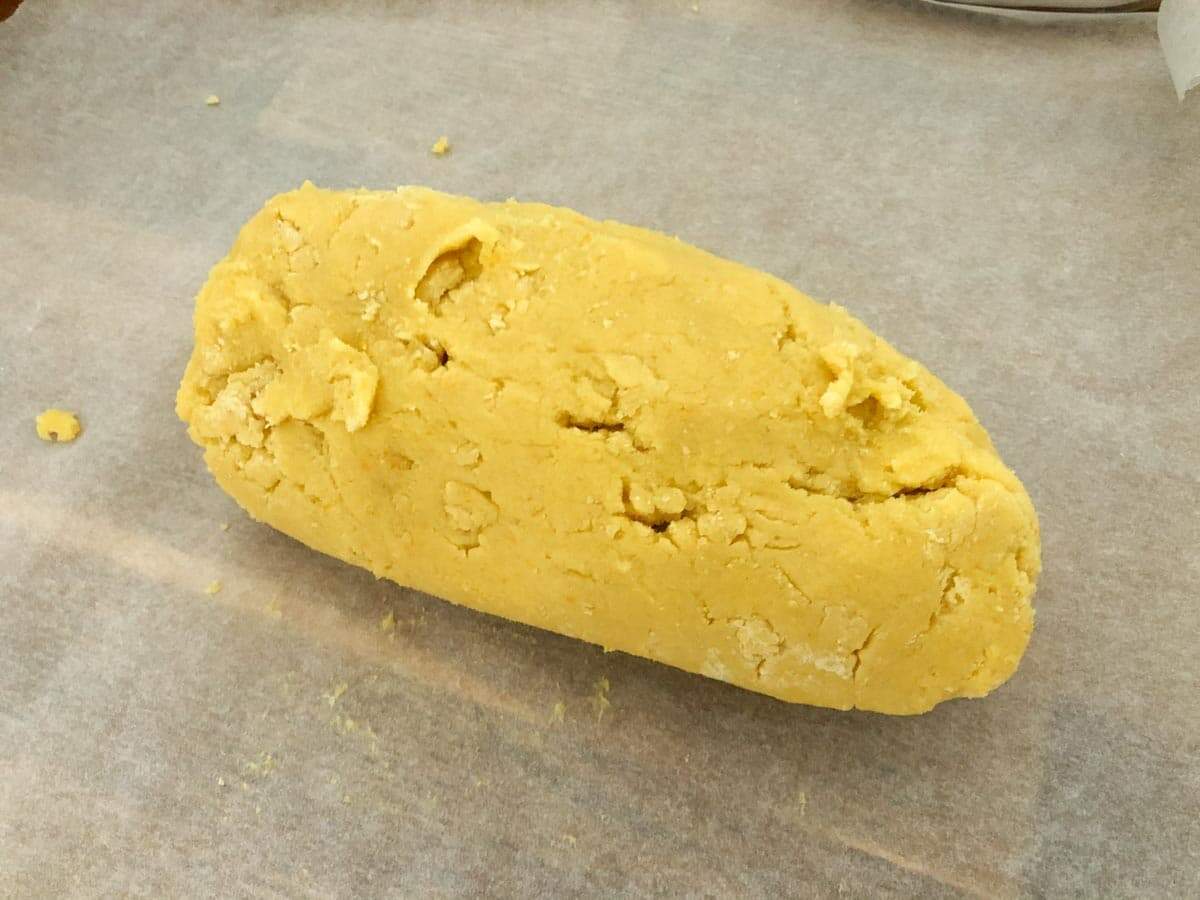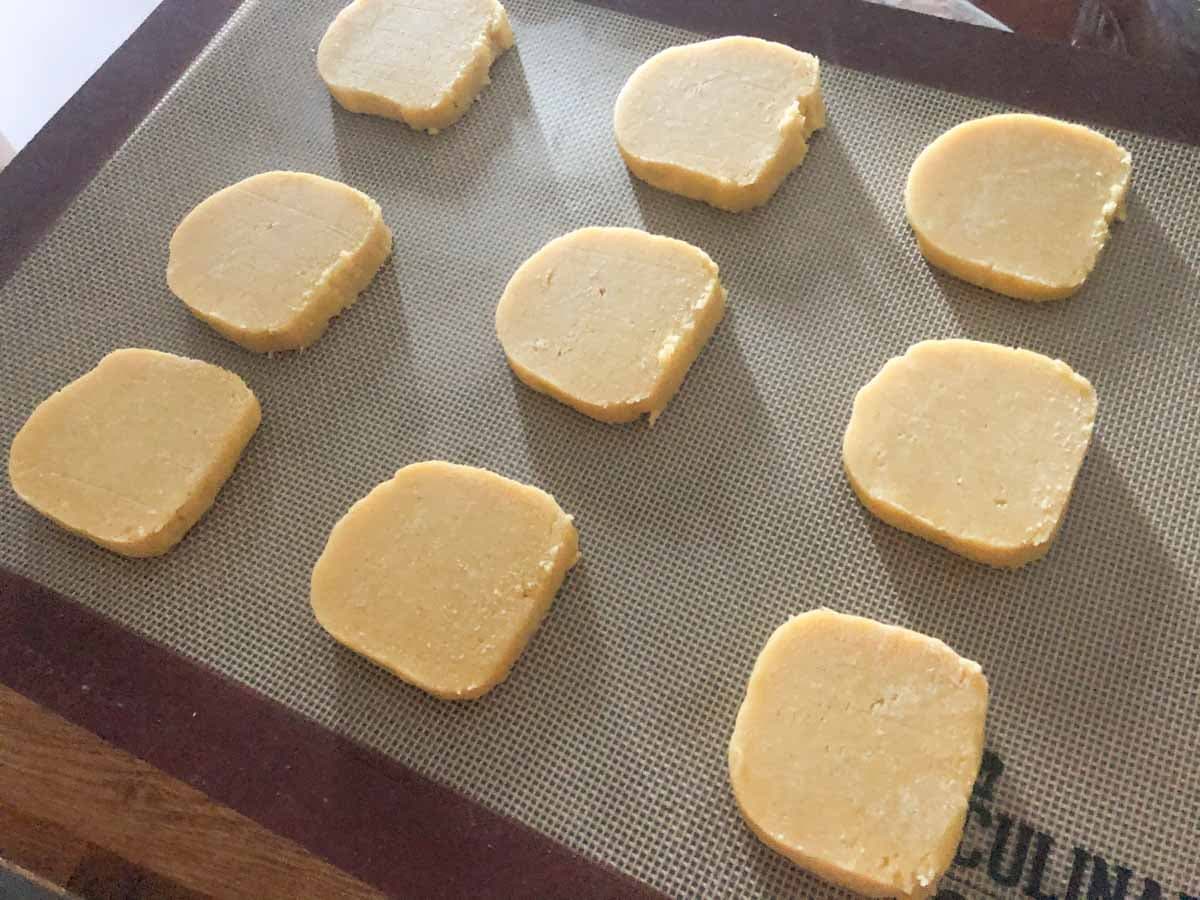 Alternative serving suggestions:
These orange butter biscuits are a really versatile bake. Using the butter biscuit as a base you can swap in many other flavours. Citrus works really well in these simple butter biscuits, so substitute the orange zest for either lemon or lime zest.
Other flavourings that would work are vanilla or coffee. Simply add a teaspoon of extract to the creamed butter and sugar mixture, before you add the eggs and flour.
You can also add in different textures, with chocolate chips, chopped nuts or desiccated coconut adding crunch to your cookie. Think about different flavour combinations, for example: lime, coconut & macadamia nut; coffee & Brazil nut; vanilla & almond; lemon & white chocolate chips.
Get creative, use the butter biscuit as a base and try out your favourite flavour combinations!
A favourite alternative Chocolate Orange Cookies:
One of my favourite flavour combinations has to be chocolate and orange. Quite simply a flavour match that I will go to as it works every time. These orange cookies taste great when dipped in a little melted chocolate. However, I do enjoy a plain biscuit. So what I like to do is dip half in melted chocolate and leave the other half plain. The best of both worlds!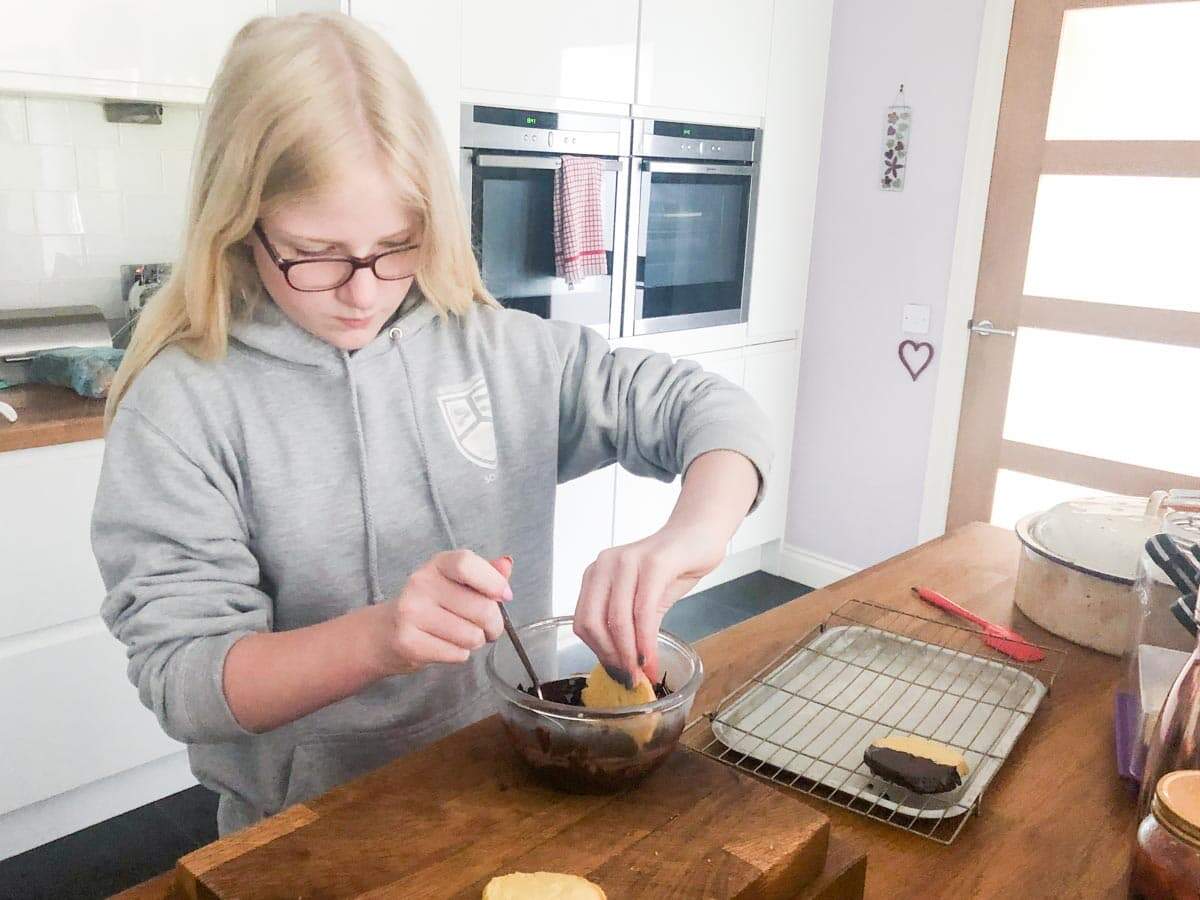 How long will orange cookies keep?
All cookies or biscuits they will soften over time. However, if you store them in an airtight container they will keep fresh for 3-4 days. Just don't store them in the fridge or they will go soft very quickly.
Can I freeze the cookie dough?
As is the case with most biscuit doughs, this orange butter biscuit dough freezes really well. Once you have made the dough roll it into an oblong shape around 5cm in diameter. There are then 2 ways that you can freeze it.
Firstly you can freeze it as a log shape and pop it in the freezer. When you are ready to bake, remove from the freezer and defrost. Once defrosted you can cut it into 1cm slices and bake as normal. Although I do recommend popping them back in the fridge for 30 minutes if they have softened too much during the cutting process.
However, my preferred method is to shape the cookie dough into an oblong and pop it in the fridge for around an hour to solidify. Next remove the dough from the fridge and slice it into 1cm slices. Lay each of the slices in a single layer in a box suitable for the freezer. If freezing more than one layer, place a sheet of baking parchment between the biscuits, this will stop them sticking together. This allows you take out as many biscuits as you wish at any one time. This method also allows you to cook from frozen, simply increase the cooking time by 2-4 minutes.
What can I do with the leftover orange juice?
As these orange cookies only use the zest of the oranges you are left with the lovely juicy flesh. I love freshly squeezed orange juice, so what I often do is zest the oranges for the cookies. Then while the dough is resting I juice the oranges and enjoy a glass of freshly squeezed juice.
If my children are in the kitchen with me I rarely get as far as juicing them, they tend to take one each and cut them up to eat and enjoy.
You could also make a simple orange flavoured glaze for the cookies, mixing some orange juice with icing sugar. Once your orange cookies have completely cooled, spoon over the orange drizzle icing and allow to set.
However, I really hate to see waste so if I don't drink it immediately, I freeze the orange juice into an ice-cube tray. I also do this with lemon and lime juice, all frozen into cubes ready to use when I need to add to a dish. Once frozen these cubes can be added to drinks, salad dressings, salsas or sauces at a later date.
Pin the recipe: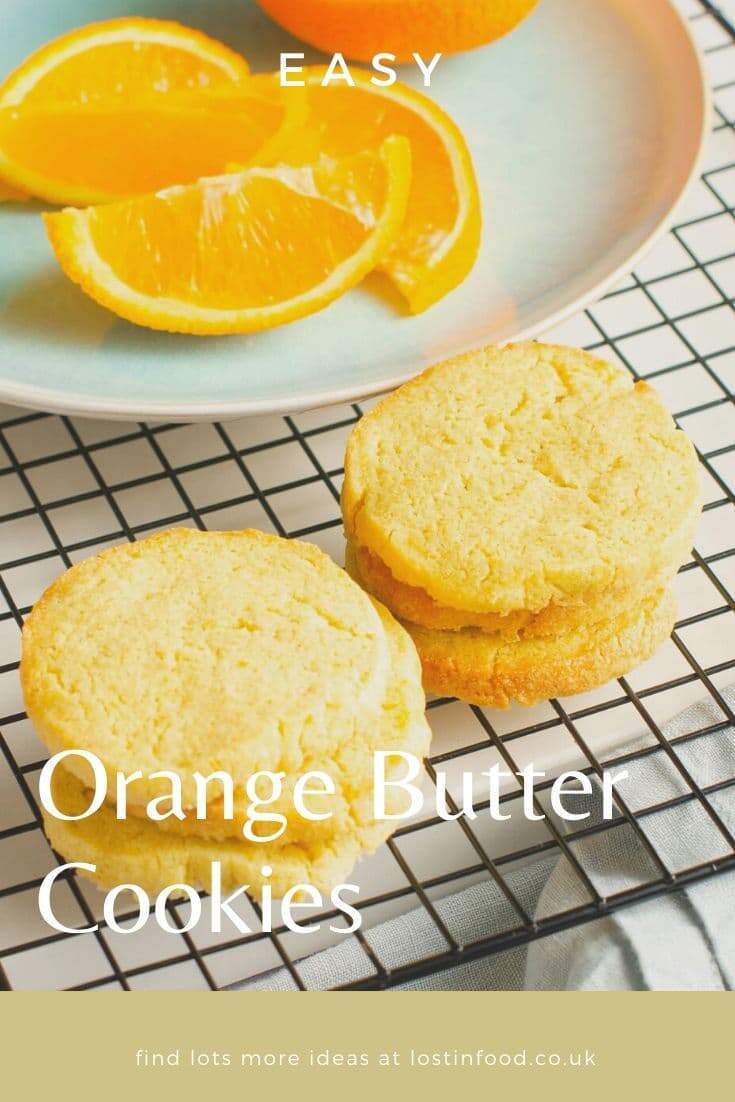 Additional recipe suggestions:
If you have enjoyed these orange cookies then try some of our other simple biscuit bakes:
These cookies are a great bake for children. For more baking inspired recipes see our Ultimate Guide to Baking with Kids. Our guide contains lots of hint, tips and recipes for a day indoors baking with children.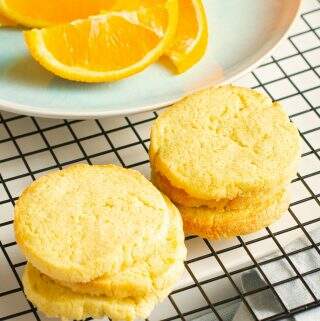 Orange Butter Biscuits
Orange butter biscuits are delicious melt in the mouth biscuits fragrant with orange zest. A simple bake making them a perfect afternoon tea treat.
Print
Pin
Text
Save
Saved!
Ingredients
100

g

caster sugar

130

g

unsalted butter

(block of butter only – at room temperature)

2

zest of oranges

(finely grated)

pinch of salt

1

large free-range egg

200

g

plain flour
Instructions
Place the sugar, butter, orange zest and salt in a large mixing bowl and cream together until light and fluffy.

Add in a beaten egg and stir well to combine, before adding the flour and mixing to a stiff dough.

Place the dough on a sheet of baking paper, it will be a little sticky. Use the baking paper to help you to form the shape of a log. Roll into a biscuit sized oblong shape, approximately 5cm in diameter and wrap up in the baking paper.

Place the dough in the fridge for 1-2 hours, until it has formed a solid block that you can slice. Or store in fridge overnight if preparing in advance.

When ready to bake, preheat the oven to 180CFan/200C and line a baking tray with baking paper.

Once the oven is up to temperature, remove the dough from the fridge, discard the baking paper and cut the dough into 1cm slices. Place the biscuits onto the lined baking tray.

Place the tray into the hot oven and bake the biscuits for 10 minute until lightly golden. Once baked place on a wire rack to cool.
Notes
DO NOT use margarine or spreadable butter in this recipe as it will not set the dough. You need to use a block of butter if you want to achieve a stiff dough that you can roll into a log.
DO NOT take the dough out of the fridge until the oven is up to temperature. You want the dough to be cold so that the biscuits hold their shape and don't spread too much when baking in the oven.
Once baked you can dip these orange cookies in either dark or milk chocolate for a chocolate orange cookie. Alternatively use a mix of both dark and milk chocolate.
These simple biscuits are easily adapted to incorporate other flavours. Replace the orange zest with lemon zest for a lemon flavoured biscuit. Add chocolate drops to the butter mixture and created chocolate chip biscuits.
The dough also freezes really well. Once you have made the dough, roll into an oblong and cut into 1cm slices. Place the slices in a single layer in a box, place a sheet of baking parchment between biscuits if freezing more than one layer. Take out and cook from frozen, simply increase the cooking time by 2-4 minutes.
Nutrition Facts
Orange Butter Biscuits
Amount Per Serving
Calories 112
Calories from Fat 54
% Daily Value*
Fat 6g9%
Cholesterol 22mg7%
Sodium 4mg0%
Potassium 37mg1%
Carbohydrates 14g5%
Protein 1g2%
Vitamin A 204IU4%
Vitamin C 7mg8%
Calcium 10mg1%
Iron 1mg6%
* Percent Daily Values are based on a 2000 calorie diet.
• Please note that the nutrition information provided above is approximate and meant as a guideline only •
Share on Facebook
This recipe has been shared to CookBlogShare, click on the link to find recipes by fellow food bloggers.