Baking with kids is something that can be tricky to get started with, however our "Ultimate Guide" is here to help. Full of useful tips and great recipes to get your children started in the kitchen.
Baking with my kids is something that has brought me great joy over the years. I first started baking with my eldest when she was 3 years old, we made flapjacks. I heated up all the ingredients in the pan, while she greased the tin and stirred everything together. We have enjoyed working in the kitchen together ever since. Now aged 13, in 10 years she has become a better baker than I will ever be! She has a lightness of touch and suffers far less baking disasters than I do! Yes, despite being very competent in the kitchen, I too have disasters, that's how I learn! I'm lucky that both of my kids enjoy being in the kitchen and are now quite independent, happily baking and cooking on their own.
However, for many of us, the idea of baking with our kids is something we find daunting. This often stems from the parent not having too much confidence when it comes to baking themselves. However, you don't need to be baking anything overly complex, your kids just want to have a bit of fun. It's often a case of knowing where best to start and worrying about how much kit is required. That is where our "Ultimate Guide to Baking with Kids" can help. Our guide contains helpful hints and tips to get you started, along with a great selection of recipes.
Do I require any special baking kit?
This is one of the first questions I'm asked and the simple answer to this question is no, you don't. Many people are put off by the belief that they require special kit and that's simply not the case. Granted beating together butter and sugar is far easier with a stand mixer, but I didn't get one of those until I was 40! Instead, I learned to bake as a child using a bowl, a wooden spoon, a whisk, a muffin tray, a flat baking tray with shallow sides and some baking parchment. However, I do remember the excitement when my Mum got an electric hand mixer.
The only other kit I would recommend is a properly fitted apron, as children will spill. Also, a pair of good fitting oven gloves that preferably cover their wrists as well as their hands. Often adult gloves are too big and this can lead to accidents as the child can't feel what they are handling. Not ideal when taking hot baking out of a very hot oven!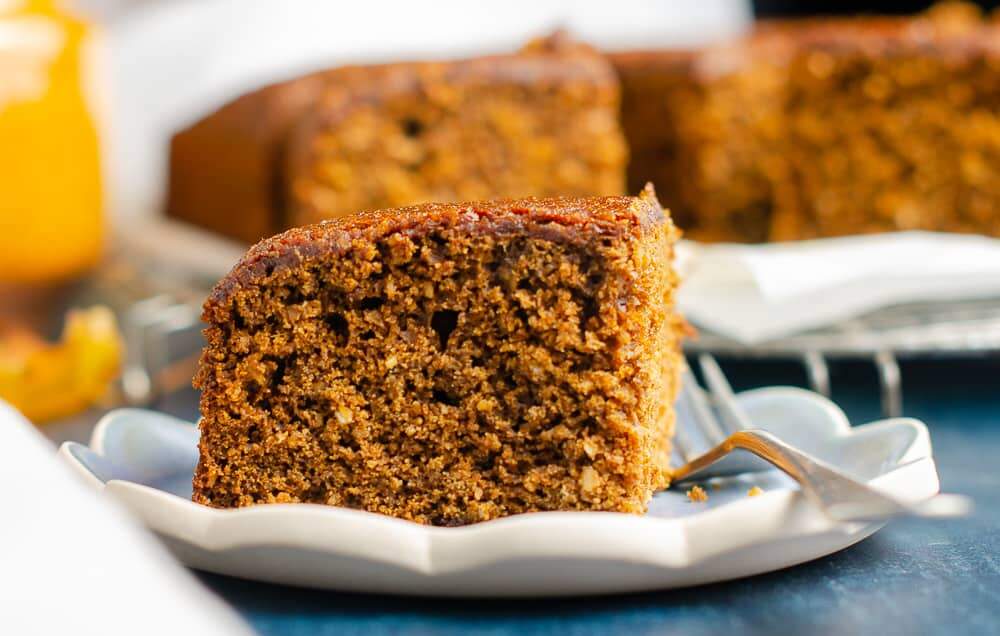 What recipes should I start with?
I'd recommend starting with some simple no bake recipes for kids. These recipes often involve heating up syrup or melt chocolate. Due to the heat, close supervision is required. These type of no bake recipes are straightforward, throw some dry ingredients into a bowl, pour over something to make it all stick together and place into a tray to set. Think of the chocolate crispy cakes we all made as children. The trick is not to over-complicate things, start with a recipe that doesn't take too long to prepare. You want to keep their interest and most importantly, they'll want to taste the results fairly soon afterwards.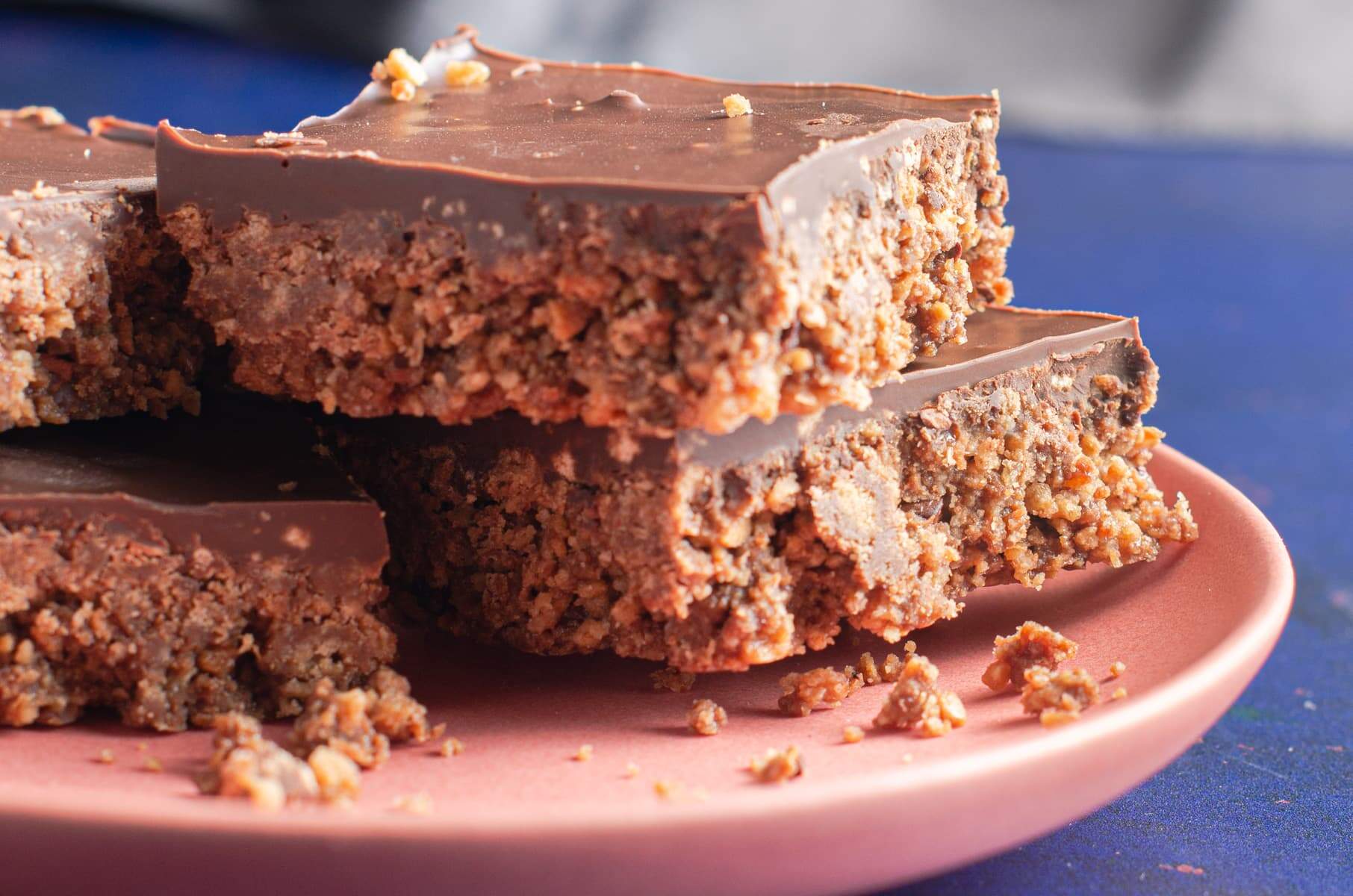 Ideal recipes for starting off include something like our Chocolate Tiffin which is one of the most popular recipes on our blog. I suspect this is due in no small part to its simplicity and lack of actual baking. This is the first recipe that I remember helping out with as a child, it's easy to follow, requires bashing up some digestive biscuits with a rolling pin, melting some butter and syrup and mixing it all together before topping off with more melted chocolate. The whole thing is set in the fridge and goes nowhere near an oven. Another really simple recipe, more melt, mix and form into balls, are our Easy Chocolate Truffles. These truffles are rolled in cocoa powder, but you could roll them in desiccated coconut or coloured sprinkles. In addition where we have added dark chocolate, substitute with some milk chocolate if you wish.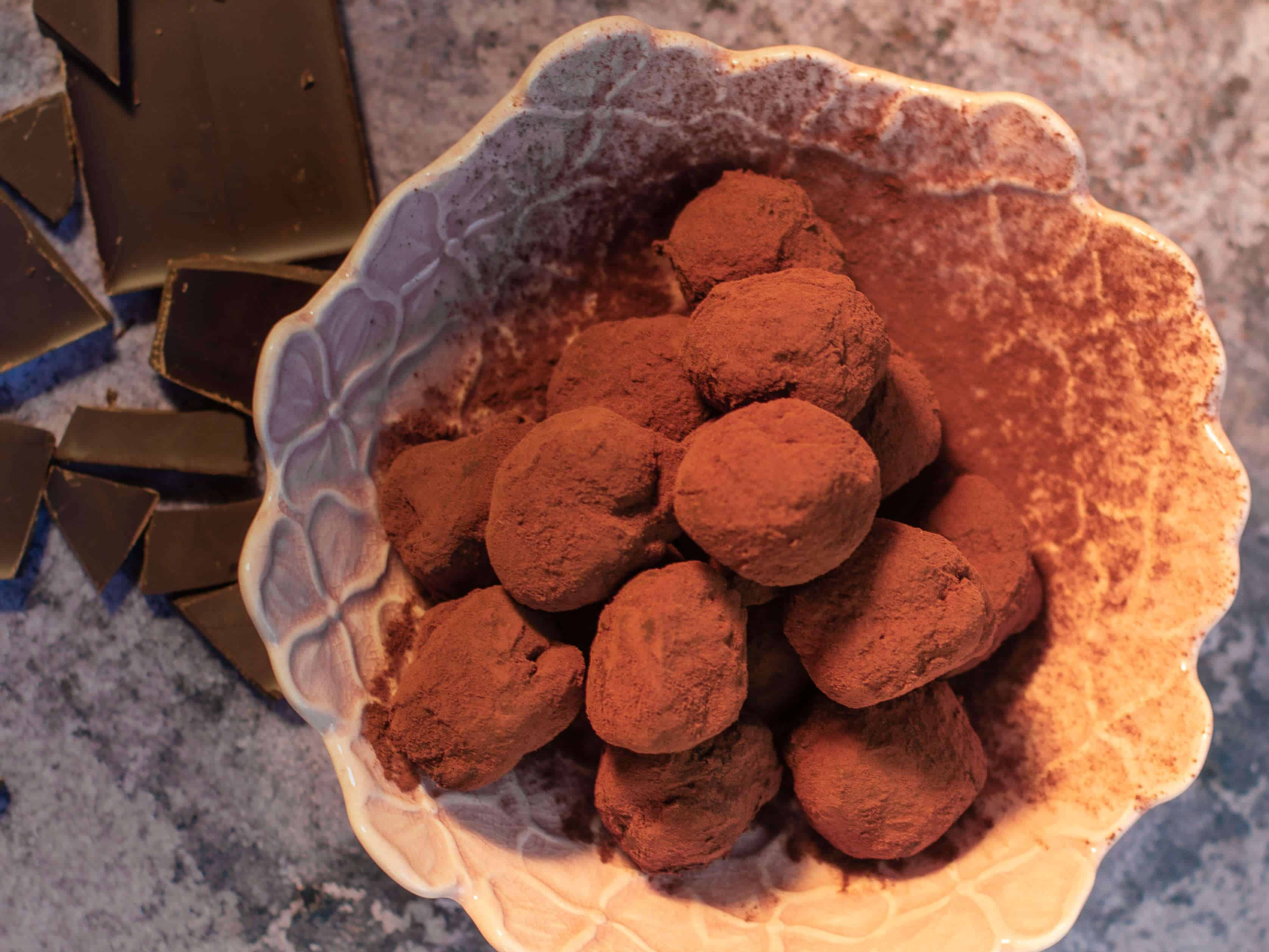 What recipes are best for a first solo bake?
The next step in baking with kids is that once confident, they want to bake something entirely on their own. For this I would recommend a recipe that is easy to prepare, forgiving if overworked and doesn't take too long to cook. Our Custard Creams are a great recipe for this and the one I suggest to friends who's children show an interest in baking. A case of making a dough, shaping into small balls and baking, then filling with some butter icing. However, they taste great and I don't know many kids who don't love these simple biscuits.
What are the best recipes to bake with kids?
The key to baking with kids is to keep the recipes straight forward, at least initially. Once they've mastered a few simple bakes on their own you can introduce them to further recipes down the line. The trick to building confidence in the kitchen is to increase the level of difficulty slowly. By taking some time children don't feel overwhelmed.
Cookies & Biscuits:
Simple cookies and biscuits are a great place to start with kids. Get them to make the dough, it doesn't matter if they're a little too heavy handed as the dough needs a good mix to bring it together. Cookie dough tends to cope with a degree of over handling and if too soft it can be popped in the fridge to harden a little. A favourite cookie recipe in our house are these Chocolate & Hazelnut Cookies. If you don't like hazelnuts then leave them out or substitute for another nut. For a great festive bake try Michelle's recipe for Spiced Christmas Cookies, a cookie originating from her home in Canada, where they were baked every Christmas. For a light and crumbly biscuit, these Lemon Butter Biscuits are a great quick bake with children and a favourite recipe with our followers.
Tray-bakes:
As the name suggests, tray bakes are baked in one tray. Any decoration is usually added whilst the cake is still in the tray. This makes them easy to remove and cut into squares. Our Chocolate & Pecan Brownies are great example of this. Mix together the wet and dry ingredients and pour straight onto a lined tray. After baking, allow to cool, decorate with some melted chocolate if you wish, before cutting into slices. Again, nuts have been added to this bake, however, can easily be left out if preferred. Another great recipe is our Apricot, Almond & Honey Flapjacks, a deliciously chewy bake and one of my favourite recipes!
Cakes:
Start off with an easy cake recipe for kids, like a simple sponge cake that doesn't require any folding in of ingredients. Our Victoria Sponge uses the creaming method of beating together butter and sugar until light and fluffy before adding in the remaining ingredients. As well as teaching the creaming technique, once mastered this simple sponge is easily adapted to include many other flavours, for example: chocolate; lemon; or orange as in the case of our Blood Orange Cake. This cake looks impressive, however, it's simply baked in a bundt tin and iced with a little drizzle.
Moving on from a simple cake, there are cakes with just a hint of spice. Our Pumpkin Cake is a lovely spiced cake, but one that is sweetened with pumpkin puree. Likewise our Pumpkin & Chocolate Muffins the recipe for which makes 12 lovely muffins. Another cake using fruit and spice is our Spiced Apple Cake which is flavoured with both apples and cinnamon, a winning combination.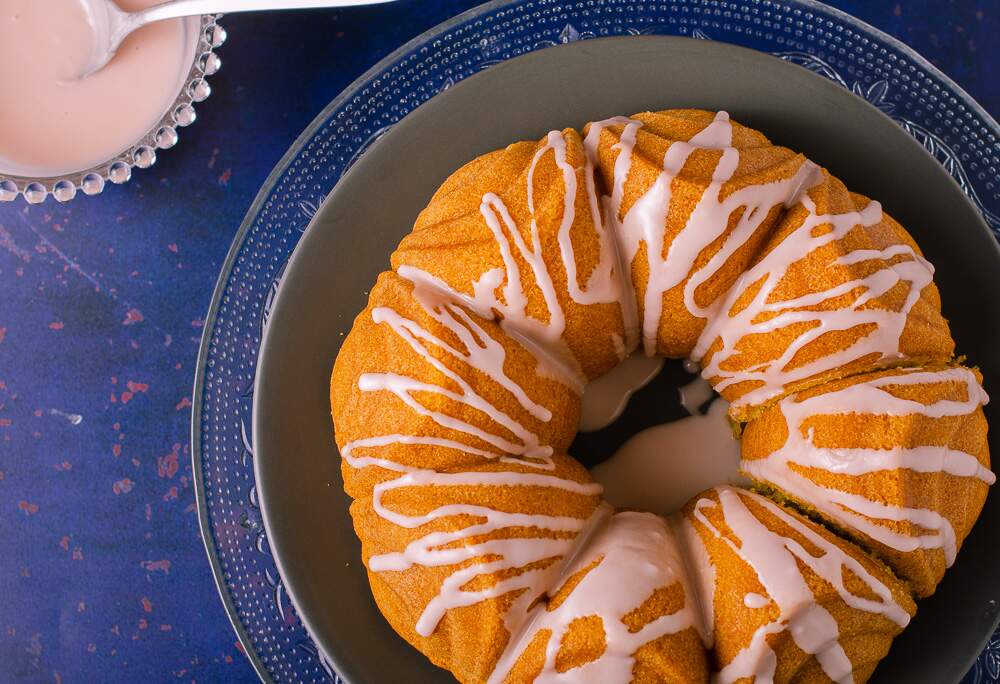 Loaves:
Simple loaves are another easy bake for children, our Easy Banana Bread is a great recipe for this type of bake. Loaves, as opposed to cakes, can take a little more of a heavy hand. They don't deflate as much when overworked as much as a sponge cake.
How do I encourage older children to bake?
With older children, you want to keep them interested, so start to add a little complexity. Get them trying out new techniques, something they haven't done before and explain why they need to do it this way. That will get them understanding the science behind baking and the need for accuracy. Another idea is to introduce them to new flavour combinations, something they might not have tried before.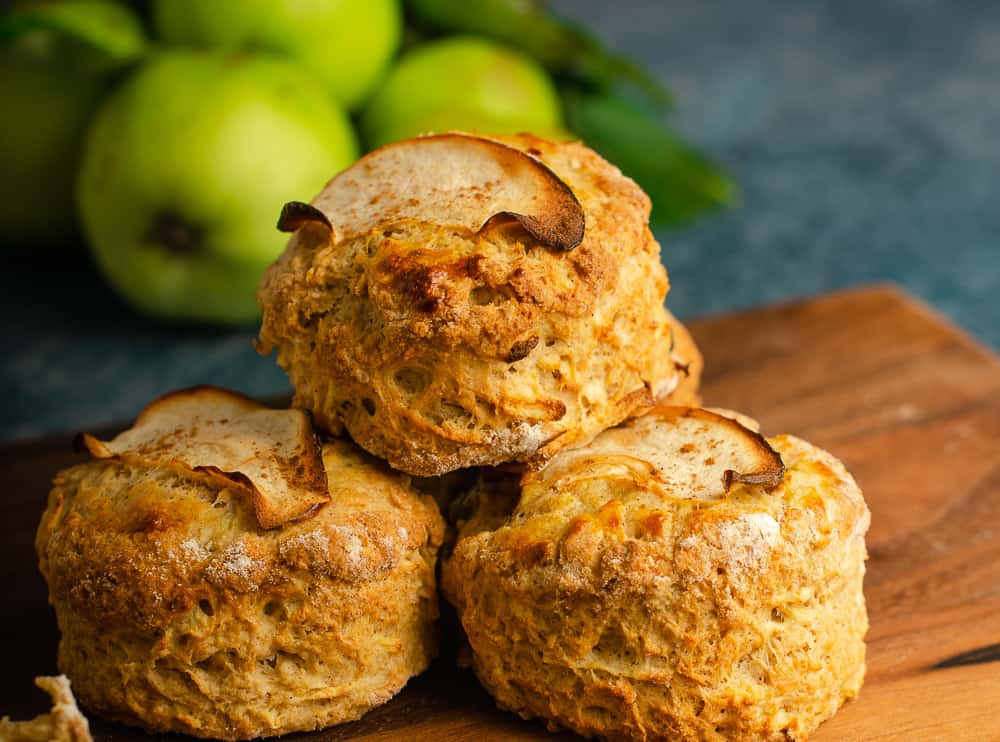 Introducing a new technique:
Rubbing in:
The humble scone is something that on the face of it looks like a simple bake. However, I've eaten some terrible scones over the years, not my own I should add. Usually they are too dense and this is caused by being heavy handed. Scones, like our Buttermilk Scones, require the flour, sugar, salt and butter to be rubbed together, before the wet ingredients are added and gently brought into a ball of dough. Once you've mastered a scone, the flavour combinations are endless, Cheese Scones, Apple & Cinnamon Scones, Pumpkin Scones. The options for both sweet and savoury scones are never ending and it's fun to experiment with different flavours. Furthermore, this simple method of rubbing in can then lead on to them venturing towards other recipes. For example making a fruit crumble or their own pastry! Like scones, pastry requires a light hand and no overworking.
Separating eggs and folding in whisked egg white:
On the face of it these Tweed Squares look like a simple tray-bake, and to some extent they are. However, this recipe requires the egg whites to be separated from the yolk, a great skill to teach. The egg white is then whisked to soft peaks and folded gently into the cake batter. Folding in the egg white keeps the air in the cake batter for a lighter cake texture. Certainly not a cake to start off baking with young children, but a great bake for older children to introduce these important techniques.
Piping & Decorating:
Children love to play with piping bags and nozzles and enjoy decorating cakes and cookies. A pour over drizzle icing is an easy place to start, before moving onto piping butter icing. However, a great recipe for practising skills with a piping bag is our Melting Moments. Lovely light biscuits, that are easy to bake, with a cooked filling, rather than a butter icing. The dough holds it's shape well making it ideal for piping onto the baking tray and practicing this skill. Cupcakes are always great for trying out piping, adding a simple swirl of butter icing on top. I like to add some simple sweets to the mix for decorating the top of cakes, chocolate buttons, jelly sweets and sprinkles are ideal. Allow them to play and get creative!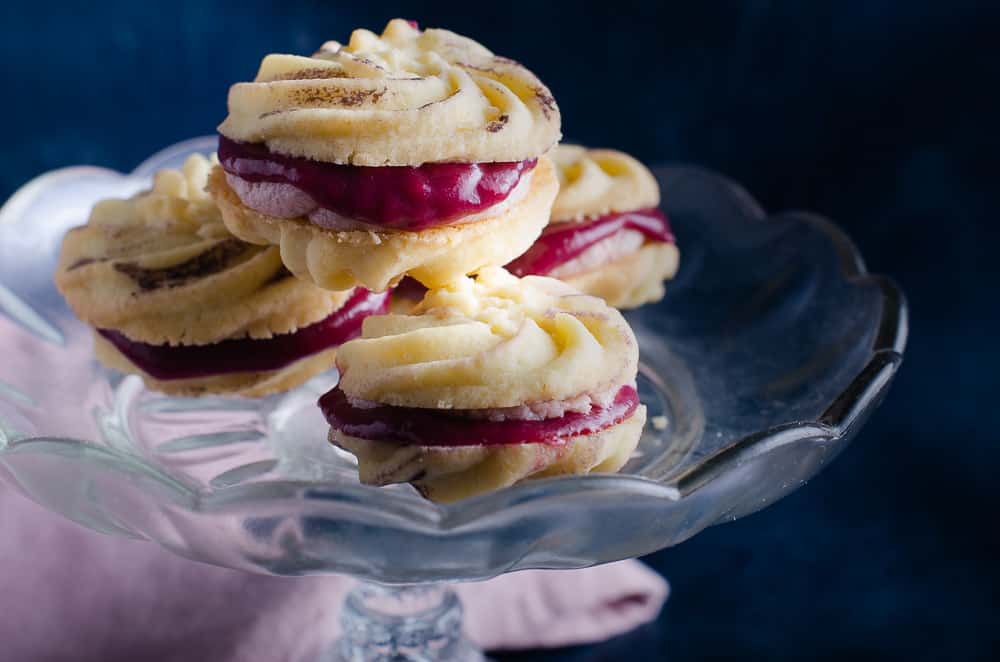 Experimenting with flavours:
Older children are often more keen to experiment with different flavours as their palette develops. At this stage I like to introduce some spice to the bakes that my children make. Our Ginger & Chilli Biscuits have a lovely hit of chilli. The kids do add less chilli than I would to the cookie dough. They adapt the spicing to suit their tastes, rather than mine. However, this is one of the most popular recipes on our website. So, clearly I'm not alone in my love of this spiced bake! If you think the ginger and chilli is too much for your children, omit the chilli and just add the ginger.Another great spiced bake, and something a little different, is our recipe for Parkin, a dense and sticky gingerbread that includes oatmeal in the cake batter. A perfect bake for bonfire night when it's cold outdoors.
Another great way flavour combination is fruit and nut, our Plum & Almond Galette marries the sweet plums with frangipane. It's also a great bake for introducing children to pastry.
Are there any other helpful tips for baking with kids?
Plan:
This might sound obvious, however, make sure you know what you are doing and have everything bought in advance. There is nothing worse than starting a recipe, only to find half way that you are missing a key ingredient. When my children were very young I liked to look everything out for them so that they were ready to go! Take time to talk them through the recipe, explaining each step. If the child is old enough to read get them to read along with you. Always encourage them to ask any questions, that's how they learn. Also allow plenty time for them practice and play, don't expect them to keep up with you initially. If you take the time to teach a methodical approach it will pay dividends in the years to come when you let them loose on their own.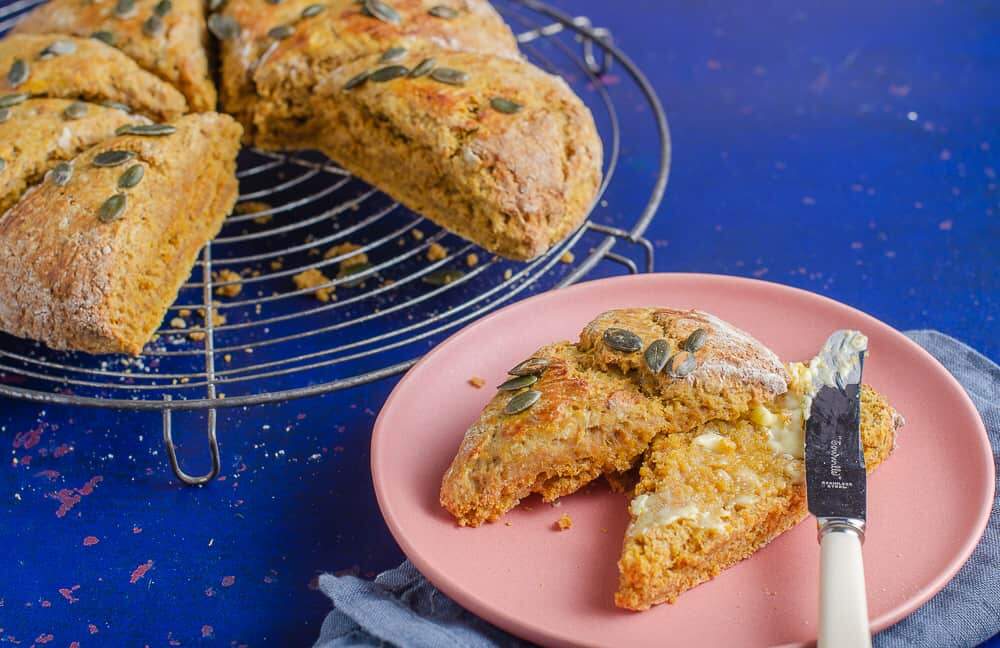 Food hygiene:
Talk to your children about the importance of good food hygiene, explain to them what to do, and why they need to do it. Get them to thoroughly wash their hands before starting and any time they touch anything raw. Furthermore, tie up any long hair and get them into the habit of wearing an apron. If you start them off at a young age they will automatically go for an apron any time they are helping in the kitchen.
Making a mess:
Mess is a given! If you want kids to get involved in the kitchen, accept that they will make a mess! They will drop things, they will break eggs and miss the bowl, things will spill over. I find that giving them spoons to measure out flour and sugar does help and little. Granted they will still spill but not as much as if they were to pour the flour into the bowl. However, I tend to go with the mess and then get them to help with the clearing up afterwards. By allowing my children freedom to play in my kitchen, I now have kids who will go bake a cake and clear up afterwards, without me having to lift a finger! Just for the joy of baking.
Practical maths:
Aside from the sweet treats, baking is a great way for helping children understand practical maths and understanding technical instructions. Measuring and weighing out all the ingredients gets them understanding quantities and they get to grips with volume. When they understand the numbers, you can start getting them to double or triple up recipes, great practice with their times tables! The setting of timers gets them understanding time and how long it takes to bake certain foods.
It's a life skill!
Simple baking is where most parents start when they want their children to get involved in the kitchen. Baking is great as it allows your child to become more confident in the kitchen. This confidence will grow and often leads from baking to cooking. If they start helping out with cooking family meals, this will eventually lead to them cooking for themselves. As well as producing food, it also allows you to have an easy discussion with your children around nutrition. Explaining the importance of feeding their bodies the right food. Encourage them to make sensible food choices as they work alongside you. Furthermore, this confidence goes hand in hand with a thorough understanding of safety in the kitchen because they have grown up with it.
I hope that our "Ultimate Guide to Baking with Kids" has encouraged you to start baking with your kids. Remember, keep it simple and don't run out an buy expensive or special kit. There is no greater joy for me than my children asking if the kitchen is free. Sometimes they want to bake a cake for the pure joy of baking. At other times, usually a weekend, they want to cook our family dinner. Whatever the occasion, it never fails to put a smile on my face. So lose the fear and get your kids in the kitchen, you will be very happy that you did.