Roast pork fillet wrapped in bacon with added fragrant sage leaves. A tender and moist pork main dish, perfect for any night of the week.
Roast pork fillet wrapped in bacon with the fragrant addition of fresh sage leaves make an impressive main dish on any dinner table.
This recipe for roast pork fillet ended up on the blog after Michelle and I were having a talk about food.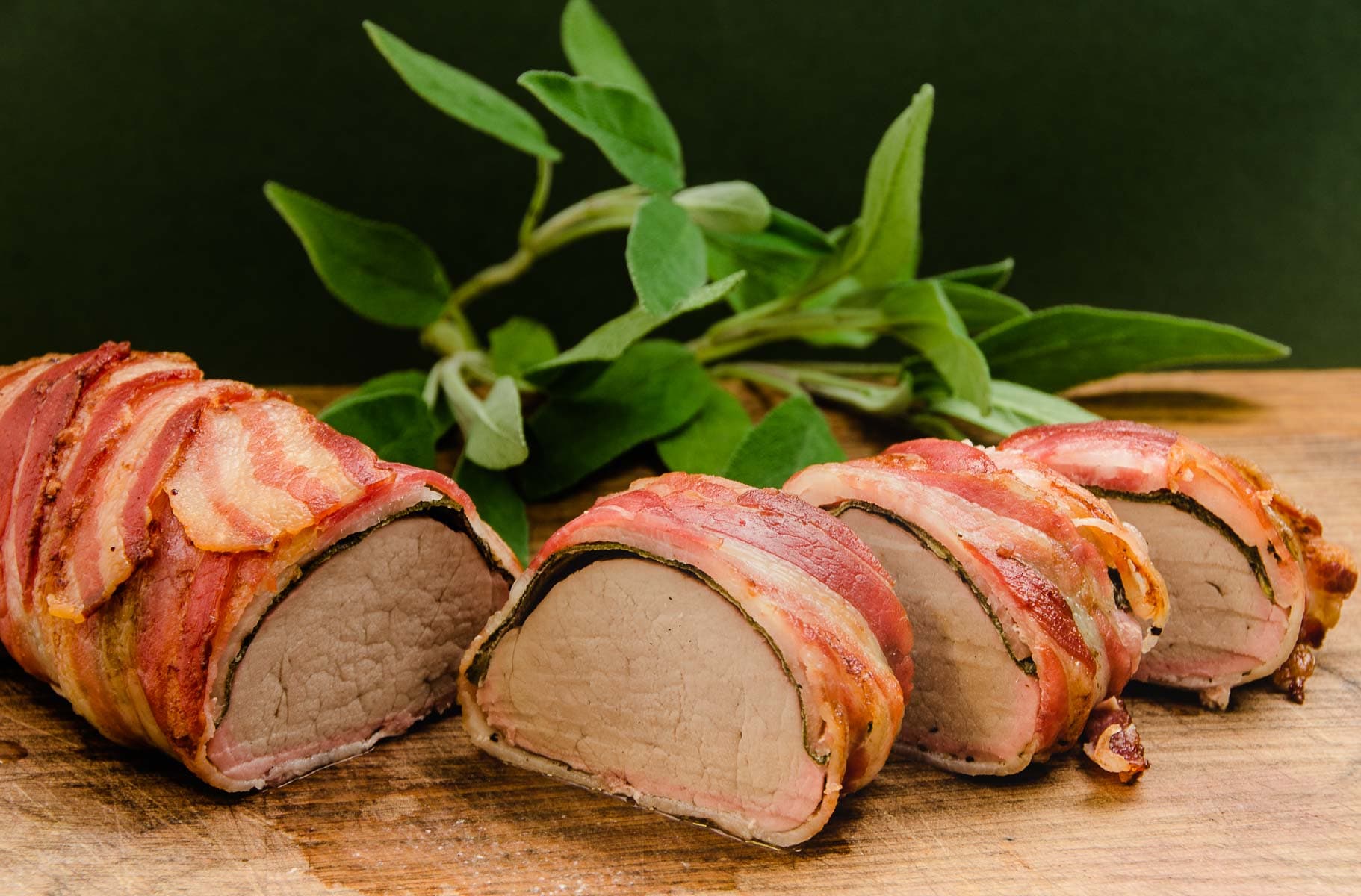 She mentioned having a healthy sage plant growing in her garden. When I think sage, pork immediately comes to mind, a flavour match made in heaven.
This roast pork fillet makes a great Sunday roast, but is not a dish you have to slave hours over. I love a Sunday roast, but if I'm busy in the garden I don't want to spend hours cooking. This roast pork dish fits the bill perfectly!
This quick, but impressive dish is one I make regularly when I have friends round for dinner, it's easy to double up on. But equally we have it for a quick mid week dinner too.
How to roast pork fillet?
Roast pork fillet, or roast port tenderloin as it is also known, is a very simple roast to both prepare and cook. Start by removing any excess fat and sinew from the fillet, then you can work on adding flavour.
Pork fillet is a very lean meat, there is very little to no fat on this cut. For that reason you need to take real care not to overcook it.
By adding the smoked streaky bacon to the roast pork tenderloin, you are adding an extra layer of protection to the meat. The fat on the bacon will also baste the meat while it is cooking.
How to prepare roast pork tenderloin with bacon?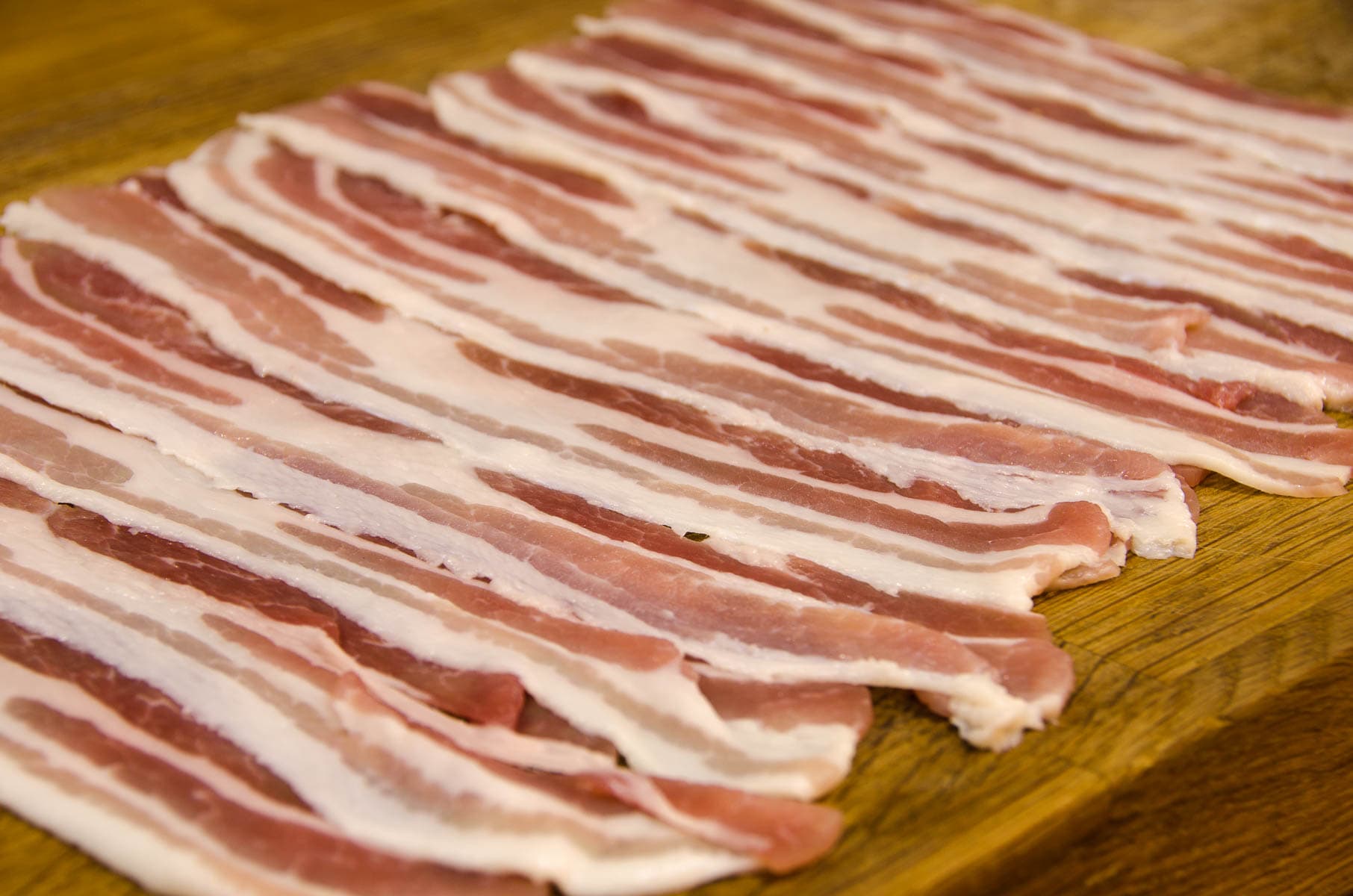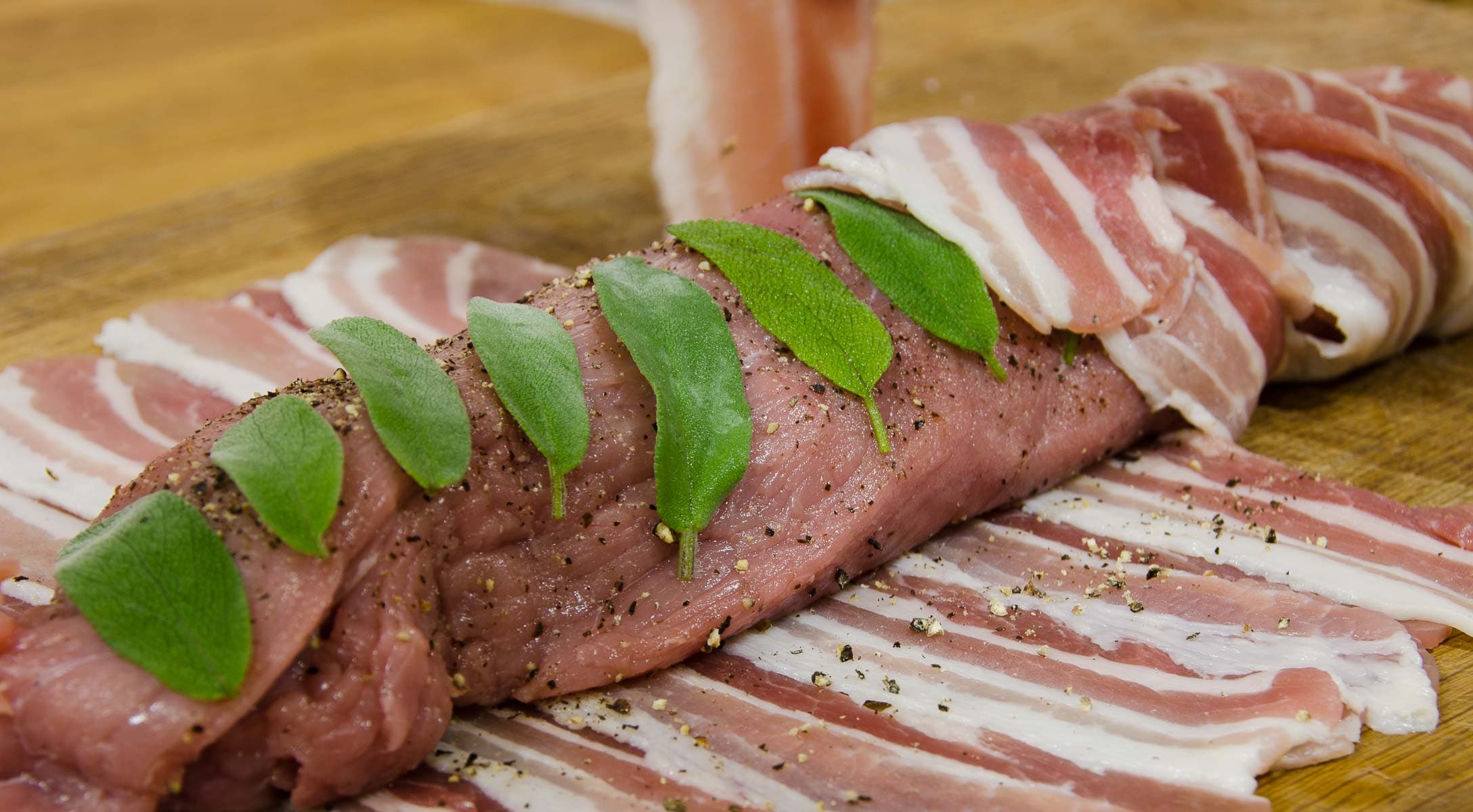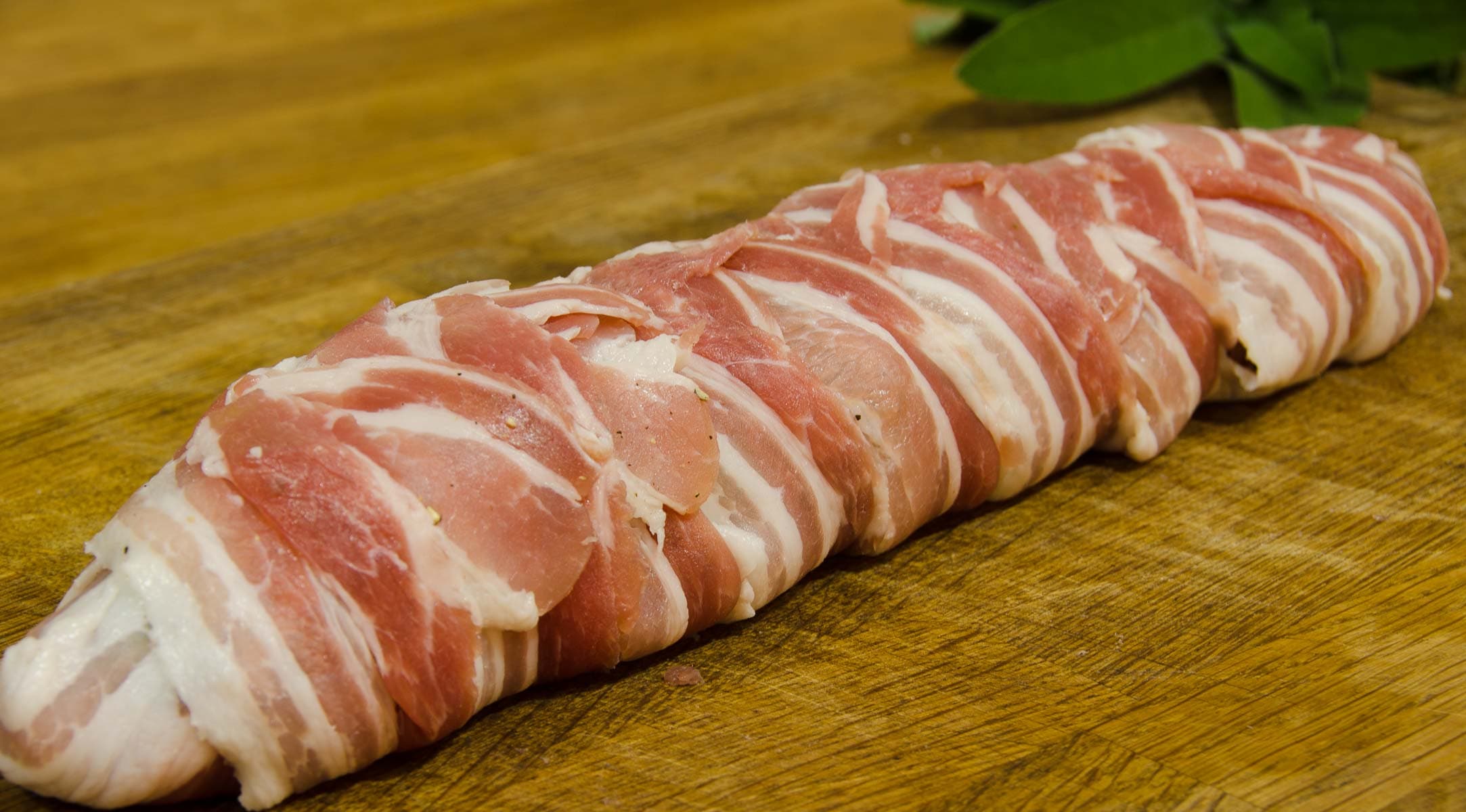 What temperature should I cook pork tenderloin to?
I take pork fillet to an internal temperature of 70C, remove it from the heat and cover it with some loose kitchen foil and leave it to rest for 5-10 minutes before carving up.
By allowing the pork to rest, the meat will still continue to rise internally.
Can this dish be prepared in advance?
You can prepare this pork dish in advance and allow it to sit in the fridge until you are ready to cook. Dishes like these are ideal when you have people for dinner, leaving you more time to spend with guests.
If feeding a crowd simply double or triple the recipe. I've cooked 5 fillets in one go when I've had large numbers to cater for.
What can I serve with roast pork tenderloin?
I don't think you can have enough roast pork fillet recipes in your repertoire, as its such a quick meat to prepare and cook.
This is a go to recipe for me, particularly coming into the busy party season, but also a regular quick roast any day of the week.
Pork works really well with green vegetables like cabbage; brocolli and peas. I also love it with some roasted root vegetables like: beetroot; carrot; parsnip; butternut squash and onion.
Some of my favourite sides to serve roast pork fillet with are:
Potato side:
Vegetable side: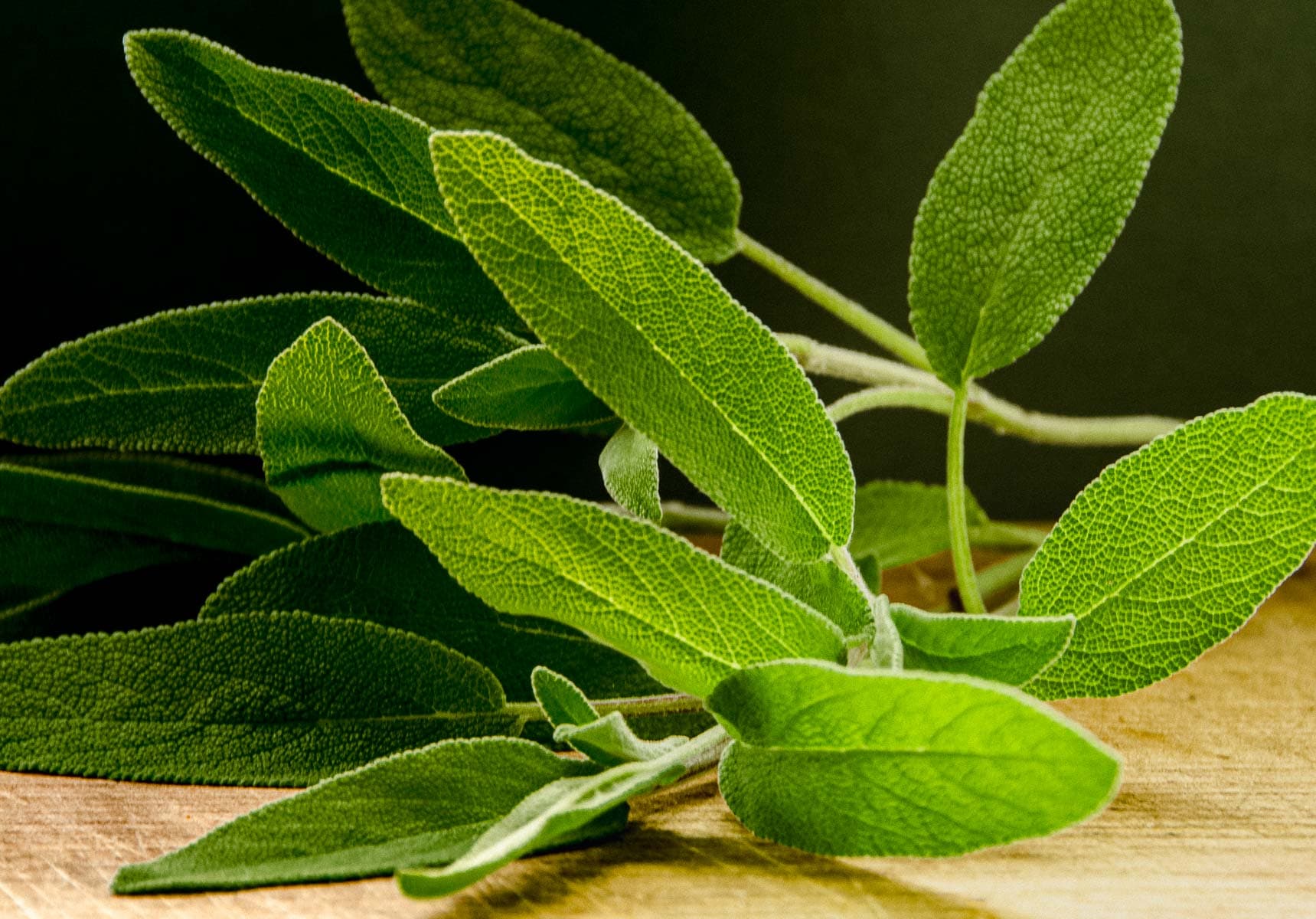 Substitutions:
Our roast pork tenderloin has been flavoured sage and smoked streaky bacon. Pork and sage are a great flavour combination and the smoked bacon really brings the dish together.
Bacon:
However, if you don't want to use smoked streaky bacon, you can easily use unsmoked streaky bacon instead.
I have also used thinly sliced strips of pancetta and also thin slices of Parma ham to wrap the pork fillet in, if that's all I have in my fridge.
What you are looking for is something to protect the pork fillet and add just a little saltiness to the sweet pork meat.
Herbs:
I have used sage in this recipe, however, you could also use fresh thyme leaves. Pork and thyme work equally well together.
Pin the recipe:
Additional recipe suggestions:
If you like this recipe then why not try some of our other recipes:
Roast Pork Fillet with Bacon & Sage
Roast pork fillet wrapped in streaky bacon with fragrant sage leaves, quick to prepare and cook. This roast pork tenderloin makes a delicious dinner dish, without taking too much effort!
Print
Pin
Save
Saved!
Ingredients
450

g

pork fillet

200

g

smoked streaky bacon

sprig of fresh sage leaves

1

tbsp

light olive oil

ground black pepper
Instructions
Prepare the pork fillet by removing any fat and sinew. Leave the fillet whole and season with pepper (do not add salt as the smoked bacon will add salt to the dish).

Lay the streaky bacon flat out on a board with the edges touching lengthways.

Finely cut the sage leaves and mix with the olive oil. Rub over the entire pork fillet then place the fillet directly onto the bacon slices.

Wrap the bacon around the pork fillet to ensure that the pork is covered, leaving no gaps.

Place on a baking tray and cook in a pre-heated oven at 180CFan for 30 minutes or until the internal temperature reaches 70C. Remove from the oven and leave to rest for 5-10 minutes before slicing up and serving.
Notes
This dish is also delicious using thyme leaves in place of the sage. Simply substitute the sage leaves for thyme leaves, taking care to give the thyme a gently grind in a pestle and mortar to release the herb oil.
Nutrition Facts
Roast Pork Fillet with Bacon & Sage
Amount Per Serving (200 g)
Calories 499
Calories from Fat 324
% Daily Value*
Fat 36g55%
Cholesterol 142mg47%
Sodium 519mg23%
Potassium 722mg21%
Carbohydrates 1g0%
Protein 39g78%
Vitamin A 25IU1%
Calcium 9mg1%
Iron 2mg11%
* Percent Daily Values are based on a 2000 calorie diet.
• Please note that the nutrition information provided above is approximate and meant as a guideline only •
Share on Facebook