Reindeer food is simple to make at home, and a lot cheaper than shop bought. Our recipe is made with ingredients you will have in your kitchen cupboards.
Reindeer food is something I like to make every year with my own children. We have always enjoyed an afternoon or two Christmas crafting in the run up to Christmas!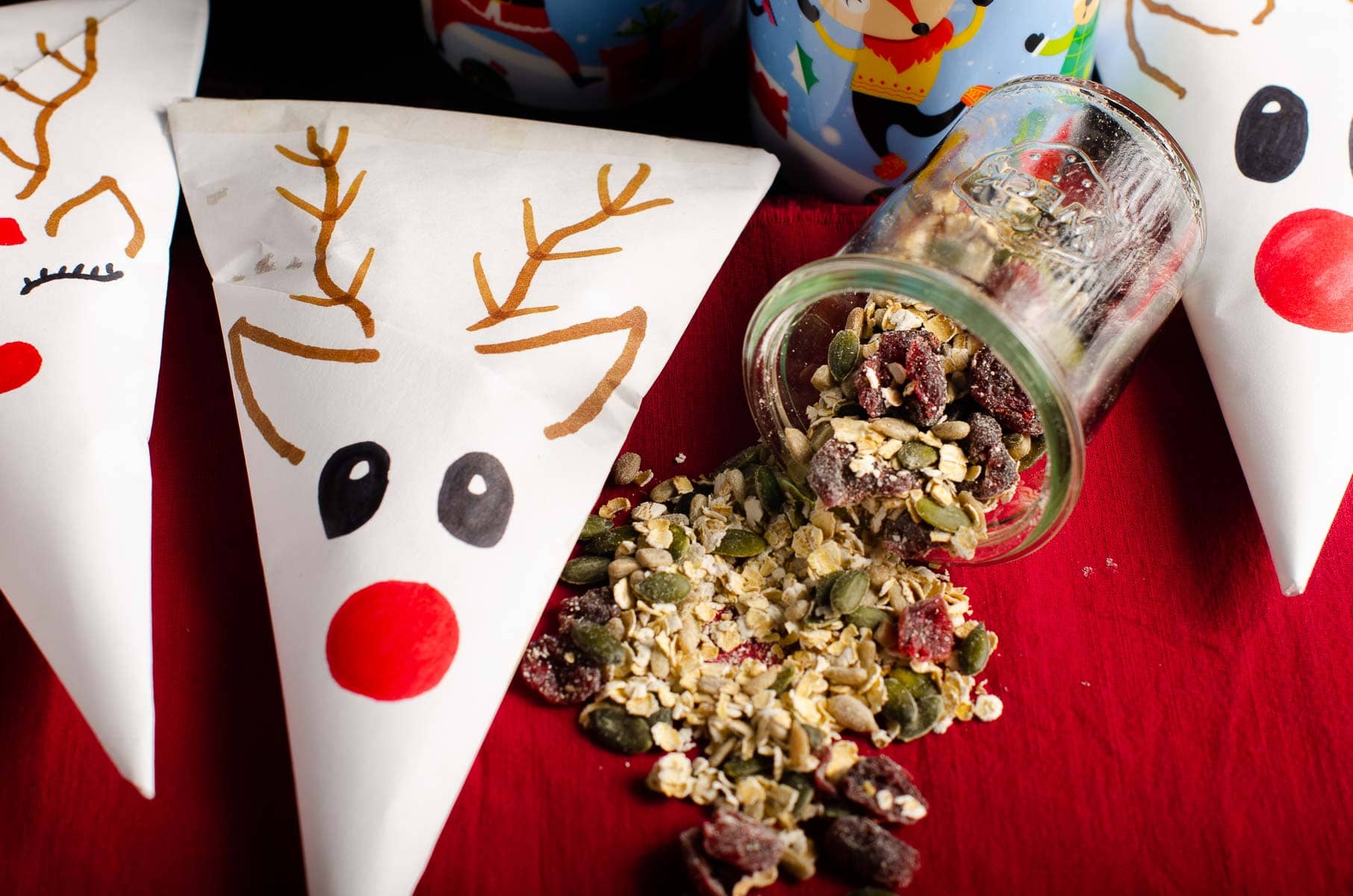 Over the years we have made paper chain garlands, created decorations for the tree and sewn felt mice using striped candy canes as tails to hold them onto the tree.
Even now as older children they still enjoy it, albeit that I'm not allowed to take as many photos of them these days!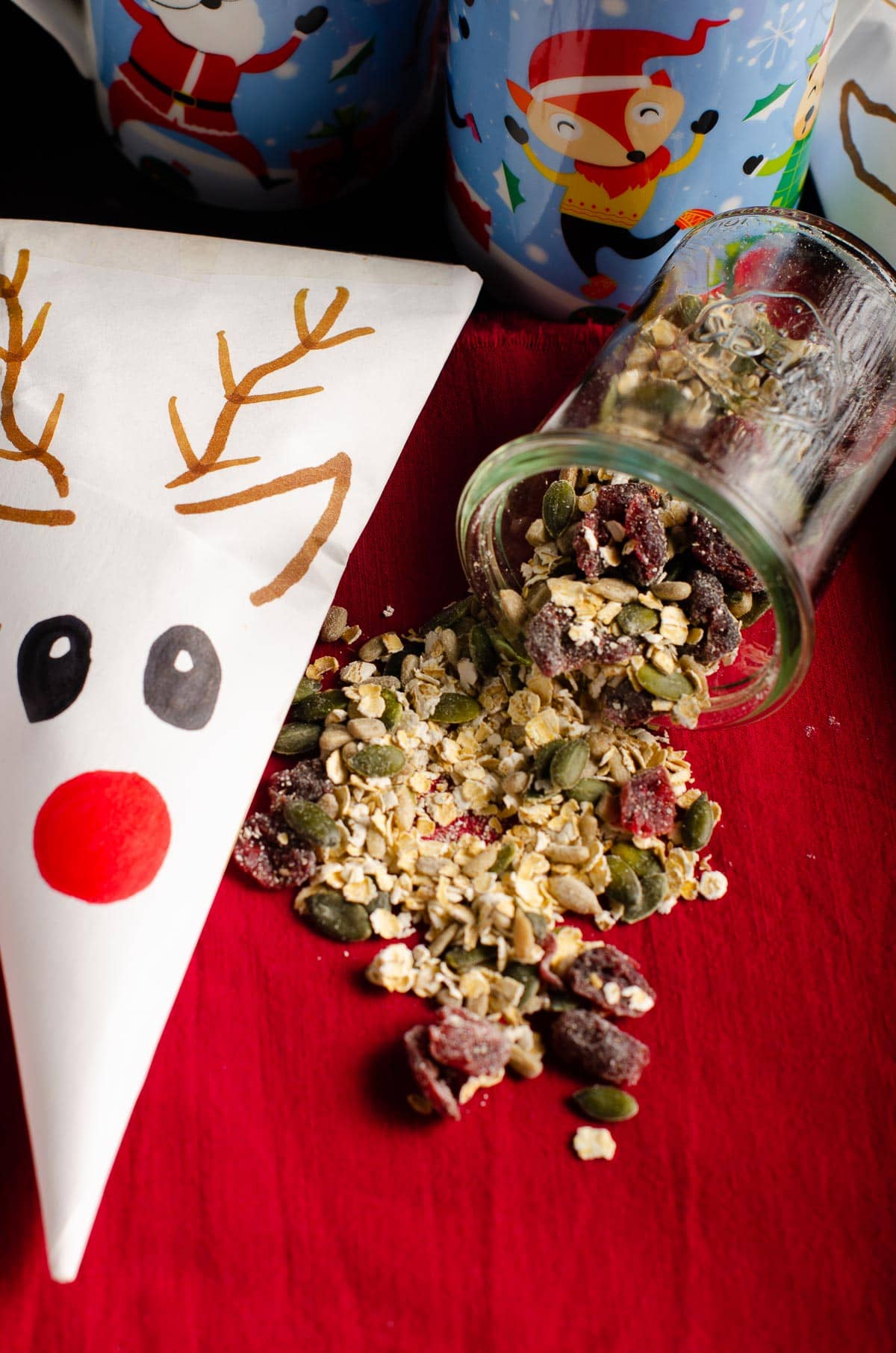 When I sat down to make the reindeer food bags for this post, I had two willing volunteers to help out. However, I only one of my daughters allowed me to a photograph!
I'm just happy that they still want to do these things with me, regardless of their age! They kept a couple of packs to themselves, with the remaining packs being gifted to their younger cousins.
How to make reindeer food?
How to make reindeer food mix?
First start by taking all the dry ingredients for the reindeer food recipe and pouring them into a large mixing bowl. Give the ingredients a good mix to combine.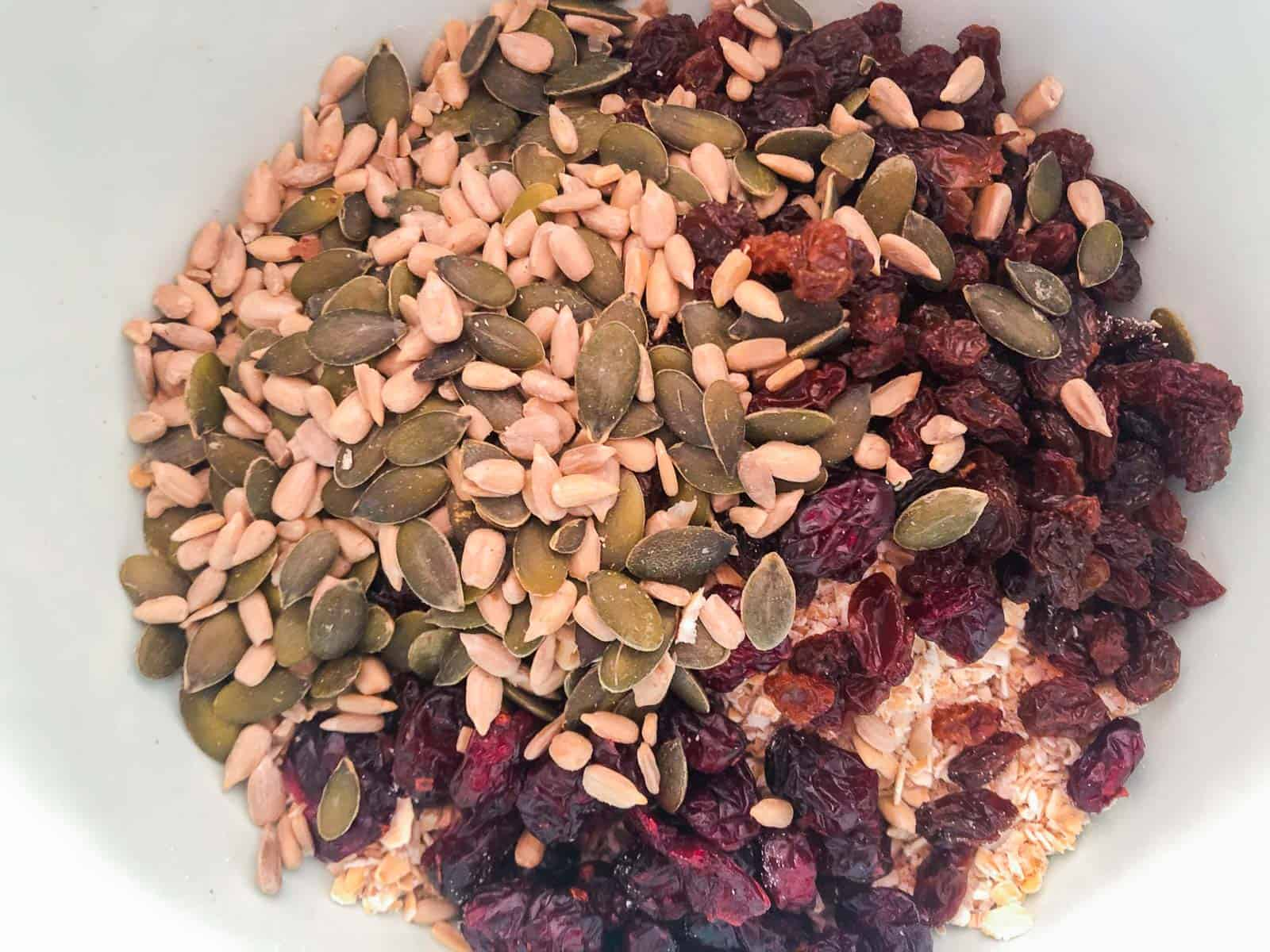 Reindeer food bags:
Now to make the food bags! I have used white A4 paper which can be recycled and just 2 small strips of sellotape, which sadly is not recyclable!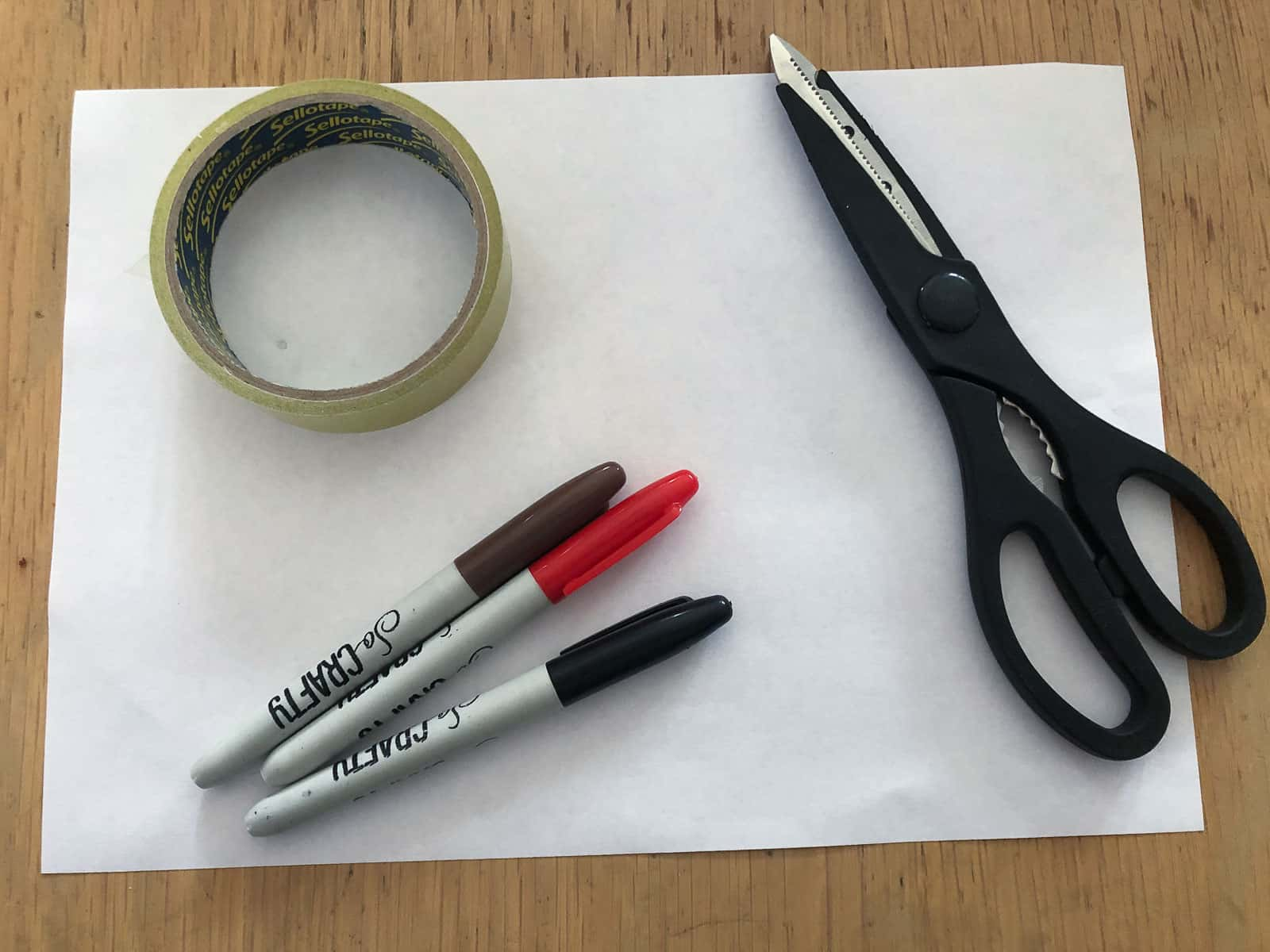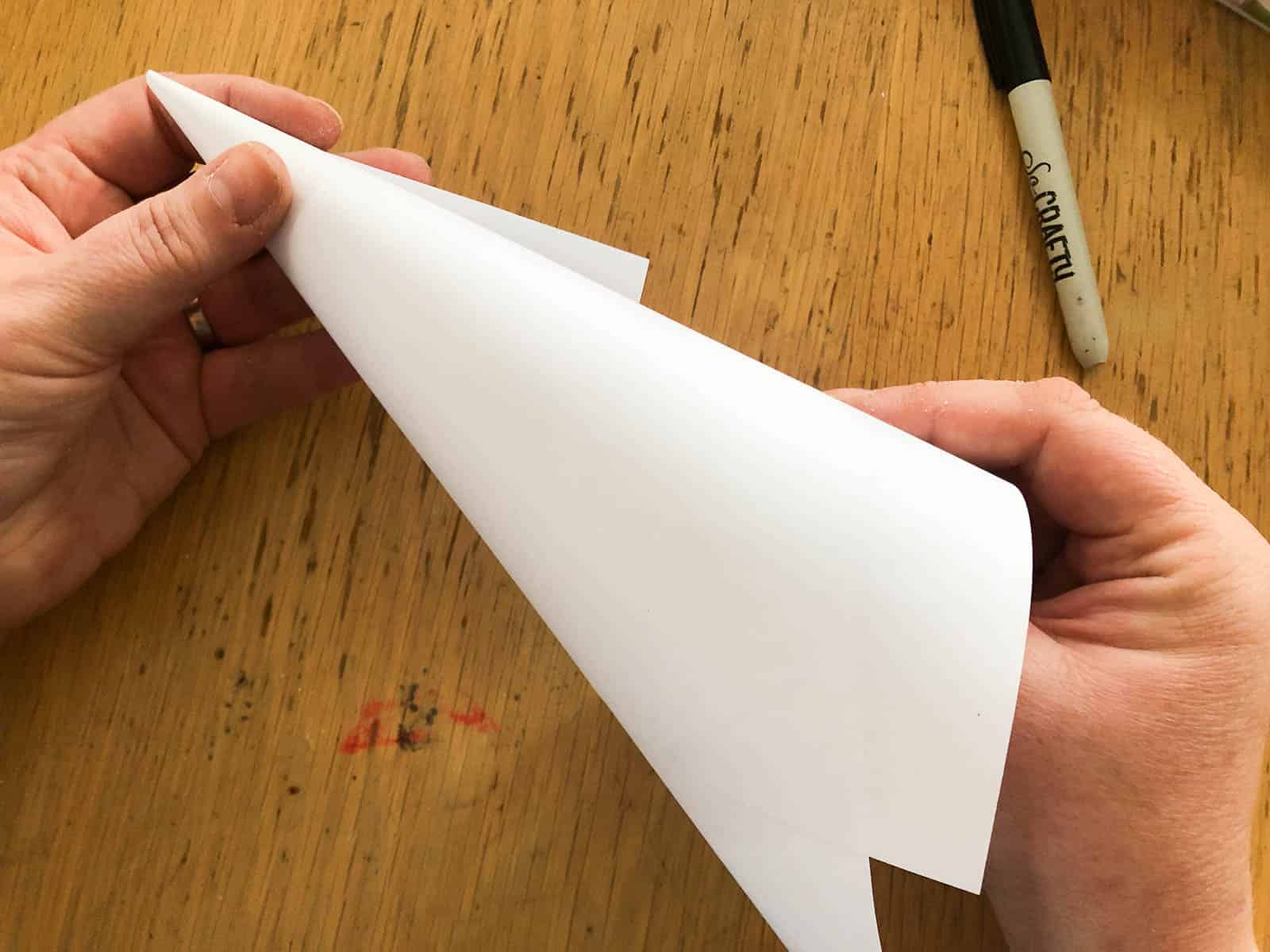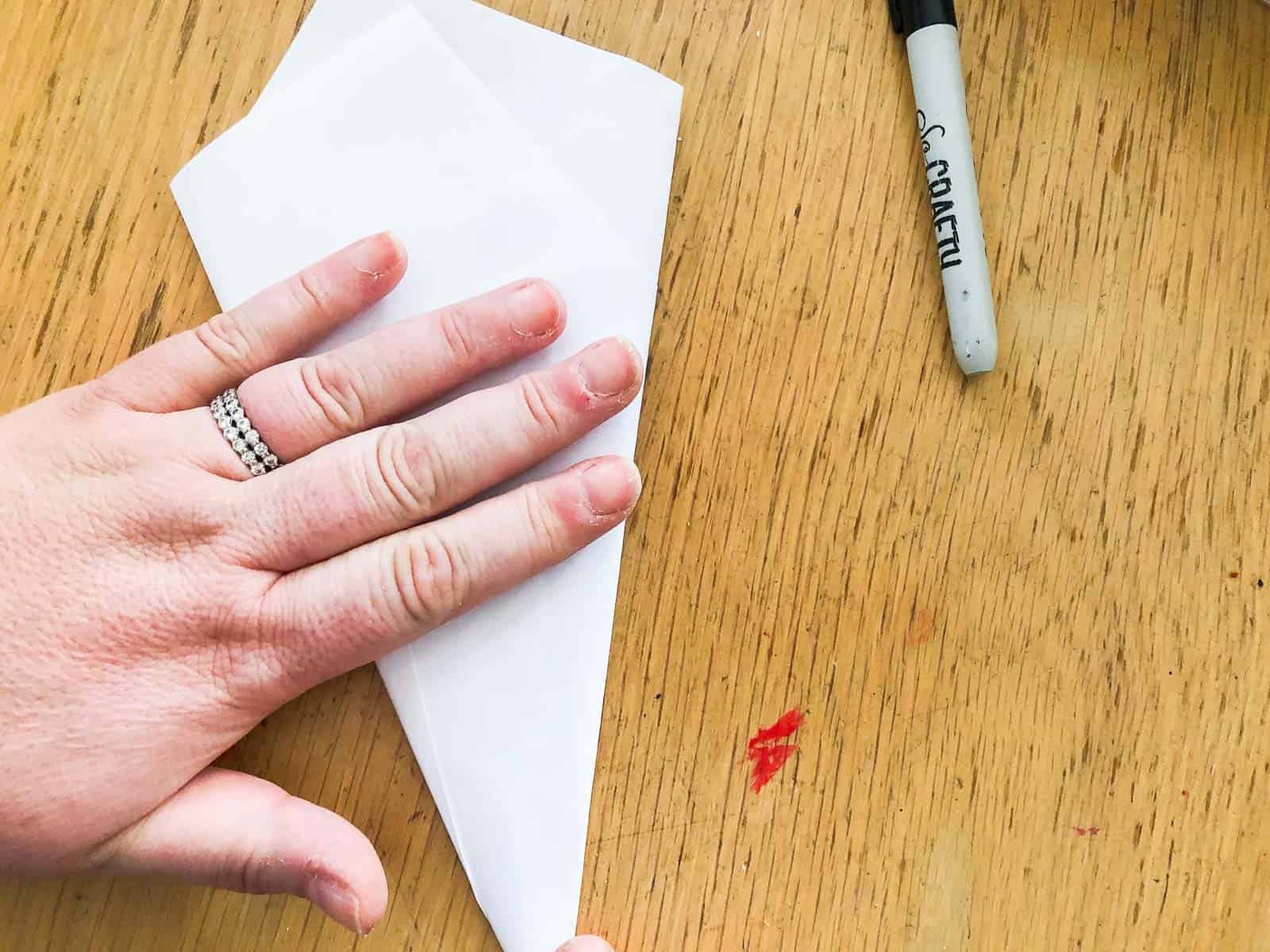 Decorating & filling reindeer food bags?
Time to get creative, my daughters have just used felt tip pens to draw on the white paper, we like to keep it simple. However, be as creative as you want!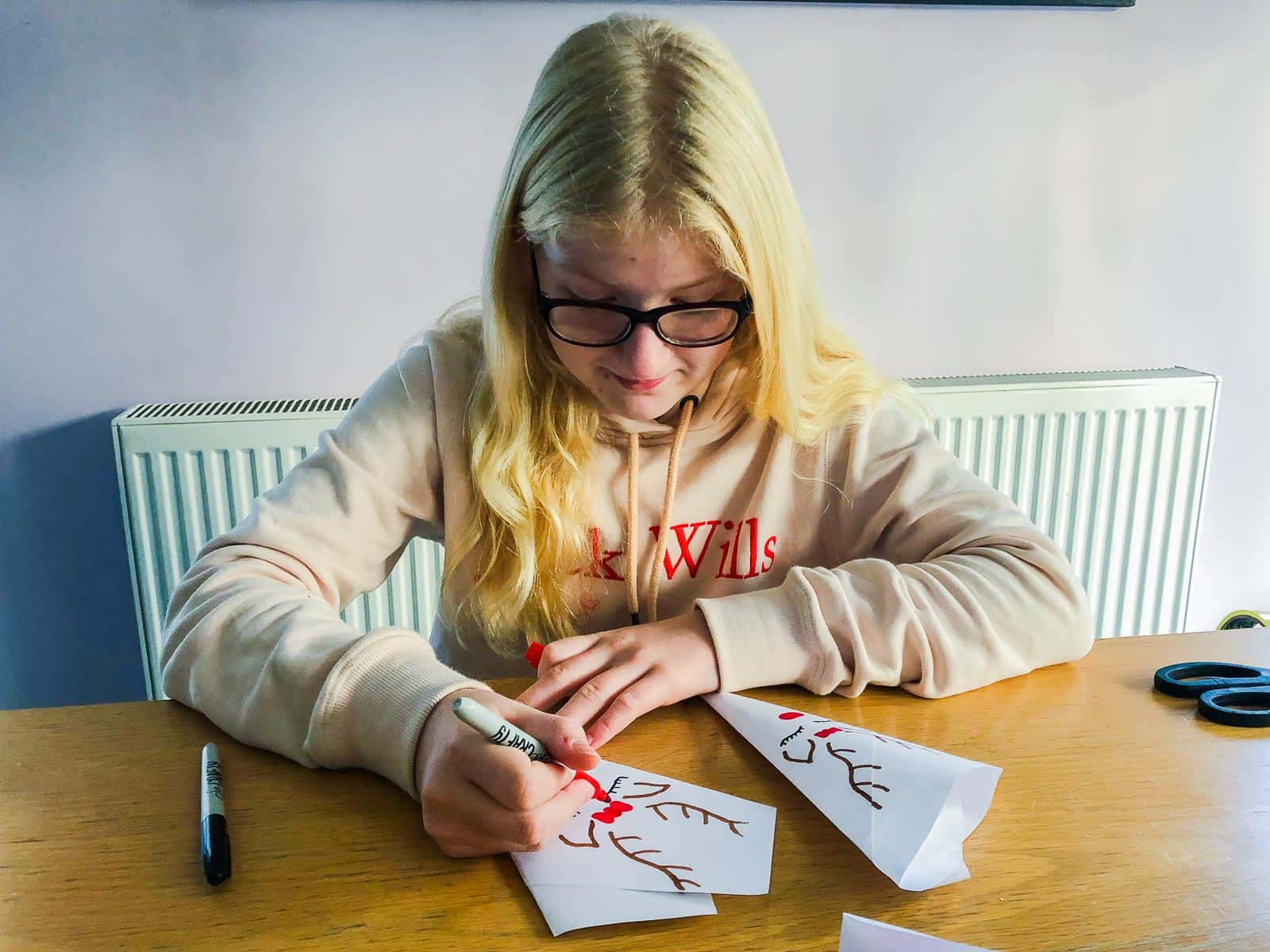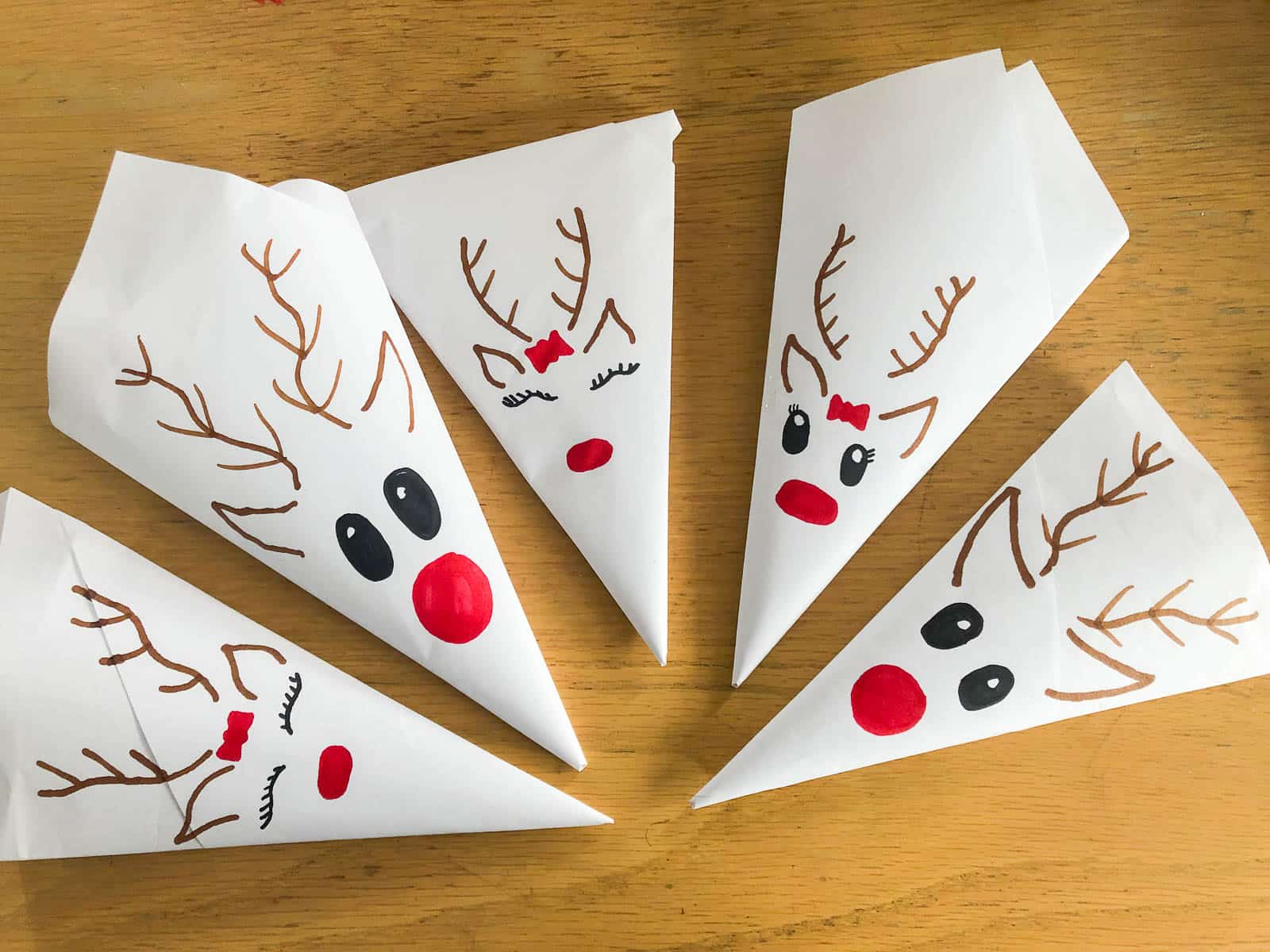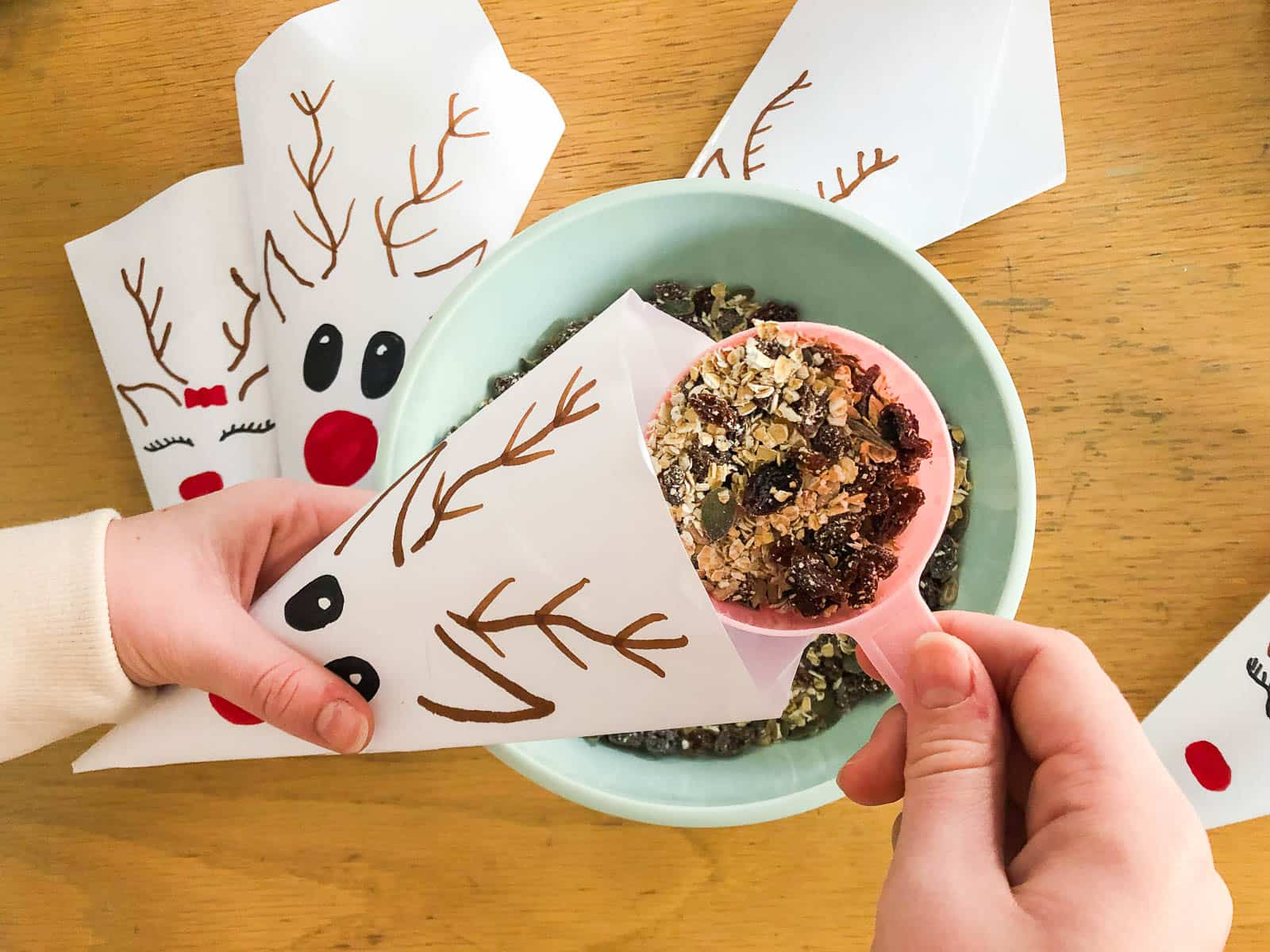 Environmentally friendly reindeer food:
I started making magic reindeer food recipe with my kids a few years ago. Fed up with buying pretty packs of food that were full of glitter and came in plastic bags.
So, I decided to start making my own as it's really simple.
Any food that can't be eaten by the reindeer, can still be enjoyed by the birds in the garden.
Also, rather than wrapping up in a plastic bag, my magic reindeer food bags are made from a sheet of recyclable A4 white paper.
The only element not recyclable is the 2 small pieces of sellotape used to keep the bag together.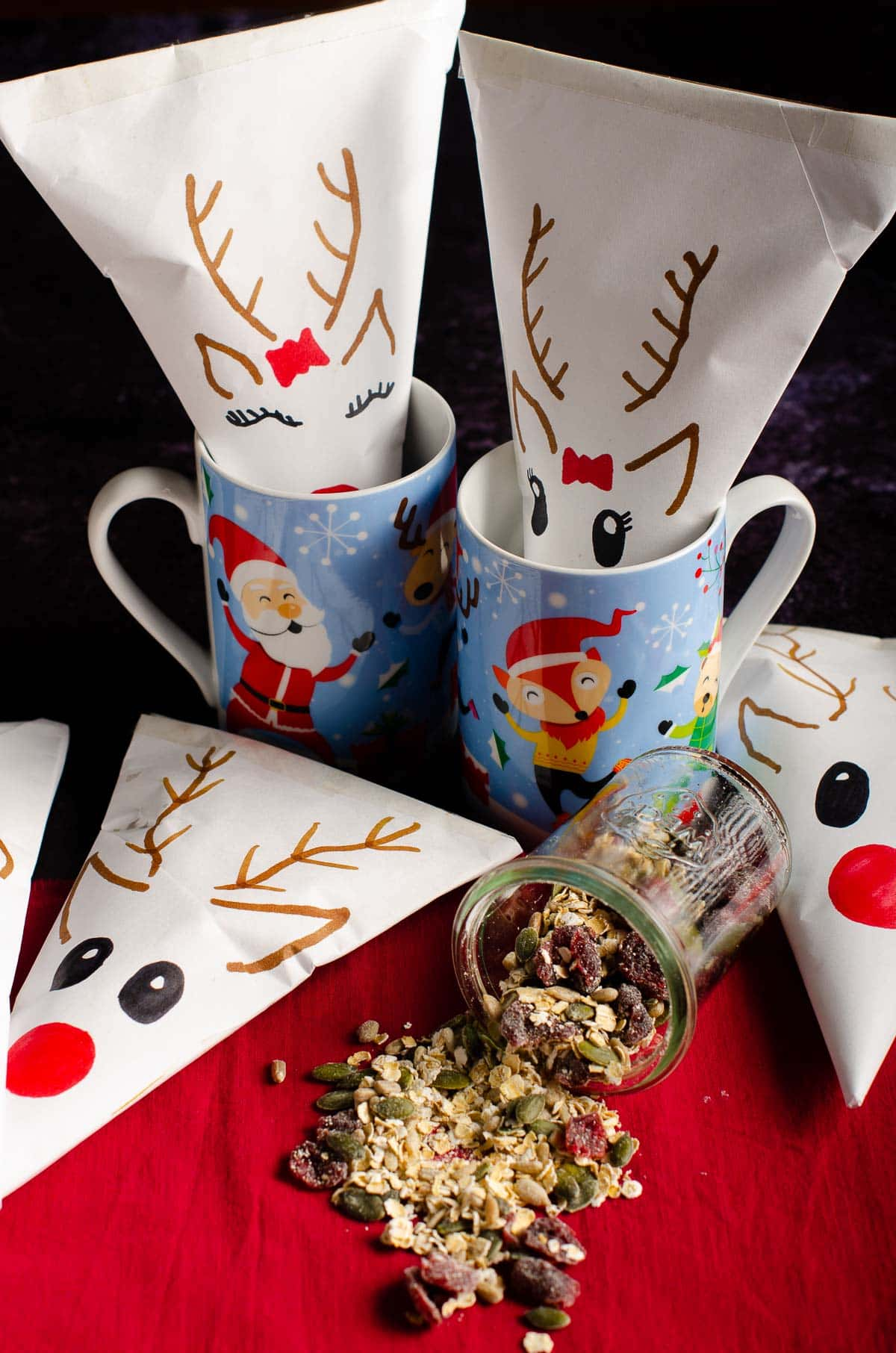 Bird friendly reindeer food!
Given how much food Santa's reindeer get at every house across the globe they may not eat all the food you put out for them, there may be leftovers.
Therefore, it is really important that the mix of magic reindeer food you leave for the reindeer is suitable for birds and any family pets too. They may eat the leftovers!
Birds can't eat glitter and neither can your pets. If you do want added a little sparkle please buy an edible glitter.
Caution for those with dogs!
If you have a pet dog a home then a word of caution. Dogs cannot eat grapes, and therefore can't eat currants, raisins or sultanas. So please leave these out of the mix if you have a dog!
Instead add an extra cup of rolled oats and double up on the dried cranberries which won't do your dog any harm – that's assuming they actually eat them given they are on the sour side!
However, if you are worried about your pets eating the food, you can always leave this magic reindeer food in a bowl by the door, rather than sprinkle it over your lawn!
What to include in the mix?
The reindeer food recipe in our recipe card was created using what I happened to have in the house at the time. However, you can get creative and mix things up, using what you have in your own cupboards
Rolled oats
Seeds and nuts (pumpkin, sunflower, raw whole or crushed up peanuts)
Dried fruits (currants, raisins, sultanas, cranberries, cut up apricot)
Wild bird food
Dried insects (mealworms or wax worms)
Pin the recipe: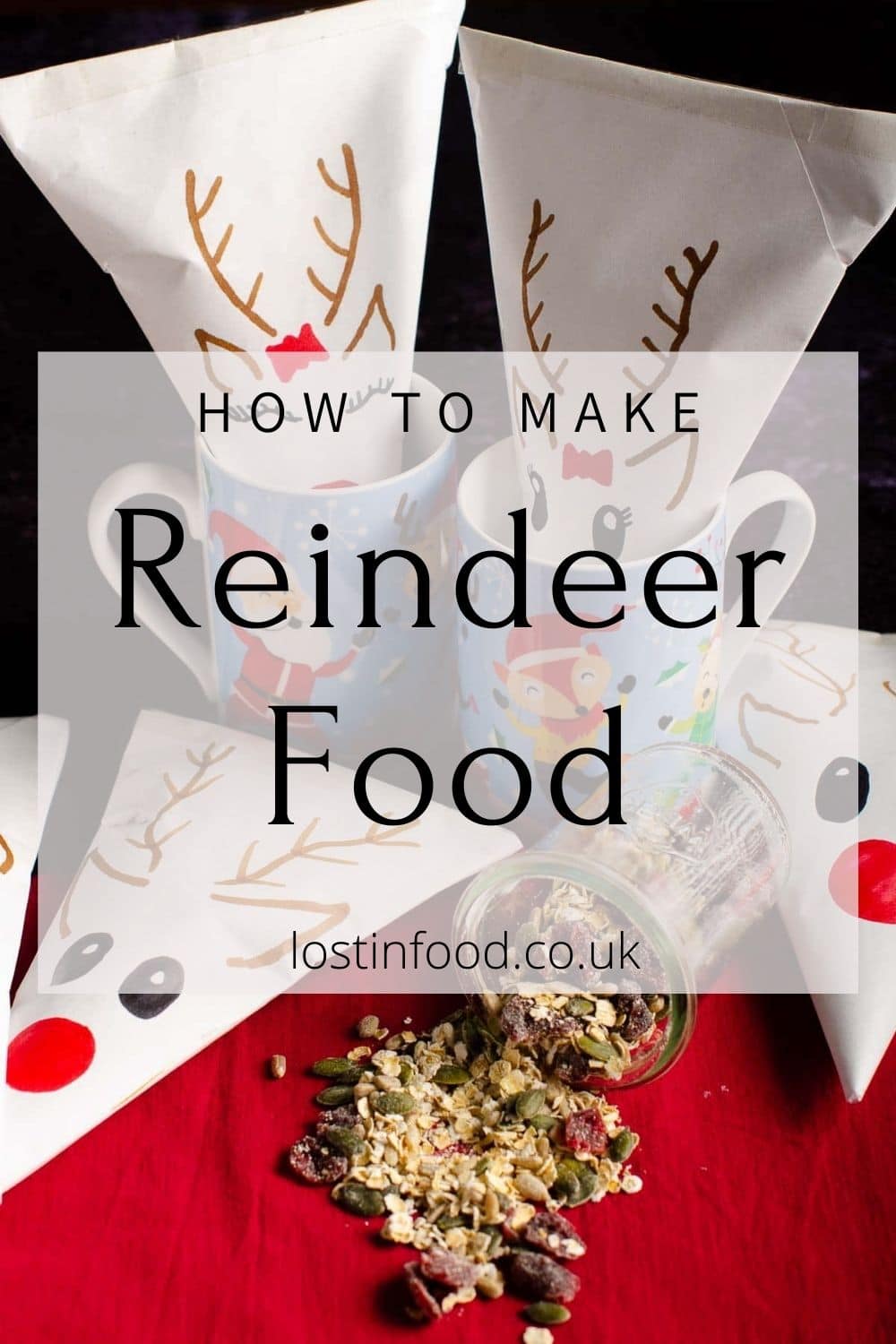 Additional recipe suggestions:
If you plan to sit down and have an afternoon of Christmas crafting with your children, then I always like to have some treats to enjoy while I'm crafting!
I suggest the following recipes. Excellent snacks and treats to make the afternoon feel extra special!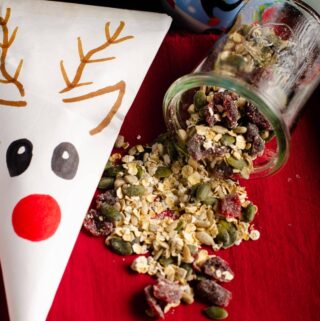 Reindeer Food
Reindeer food is simple to make at home, and a lot cheaper than shop bought. Our recipe is made with ingredients you have in your kitchen cupboards.
Print
Pin
Text
Save
Saved!
Ingredients
2

cups

rolled oats

1

cup

cranberries

½

cup

raisins

½

cup

currants

1

cup

mixed seeds

(sunflower, pumpkin, whole raw peanut)

5

reindeer food bags
Instructions
Place all the ingredients for the reindeer food into a large bowl and mix well to combine.

Take each reindeer bag and pour in one cup of the mix reindeer food. This mix should be enough to make 5 bags of reindeer food.

Seal the top of the bags and set aside until Christmas Eve.

On Christmas Eve go outdoors and sprinkle the reindeer food in the garden. The reindeer will eat this when they arrive during the night and any leftover food will be enjoyed by the birds on Christmas Day!

MERRY CHRISTMAS FROM LOST IN FOOD!
Notes
If you have dogs do not add currants, raisins or sultanas to the reindeer food mix – grapes are poisonous to dogs!
Instead add extra cranberries which are safe for dogs.
Nutrition Facts
Reindeer Food
Amount Per Serving
Calories 384
Calories from Fat 144
% Daily Value*
Fat 16g25%
Sodium 8mg0%
Potassium 382mg11%
Carbohydrates 49g16%
Protein 12g24%
Vitamin A 23IU0%
Vitamin C 4mg5%
Calcium 33mg3%
Iron 2mg11%
* Percent Daily Values are based on a 2000 calorie diet.
• Please note that the nutrition information provided above is approximate and meant as a guideline only •
Share on Facebook