Leftover turkey pie is made using up leftover turkey, gravy and any vegetables following the Christmas roast. Perfect to feed a crowd on Boxing Day.
Leftover turkey pie is exactly as the name suggests, a pie made using up the Christmas day leftovers.
I love using up leftovers and Christmas is a time when we are all prone to buying too much food. Besides you have to find ways of using up all those roasted meats, in my case roast turkey, but you could also add in ham!
Now I would love to give advice on how to spend sensibly on food over the festive period. I fear that if I did, all those who know me would fall about laughing.
However, I'm ok with that provided all the food is eaten! I hate waste.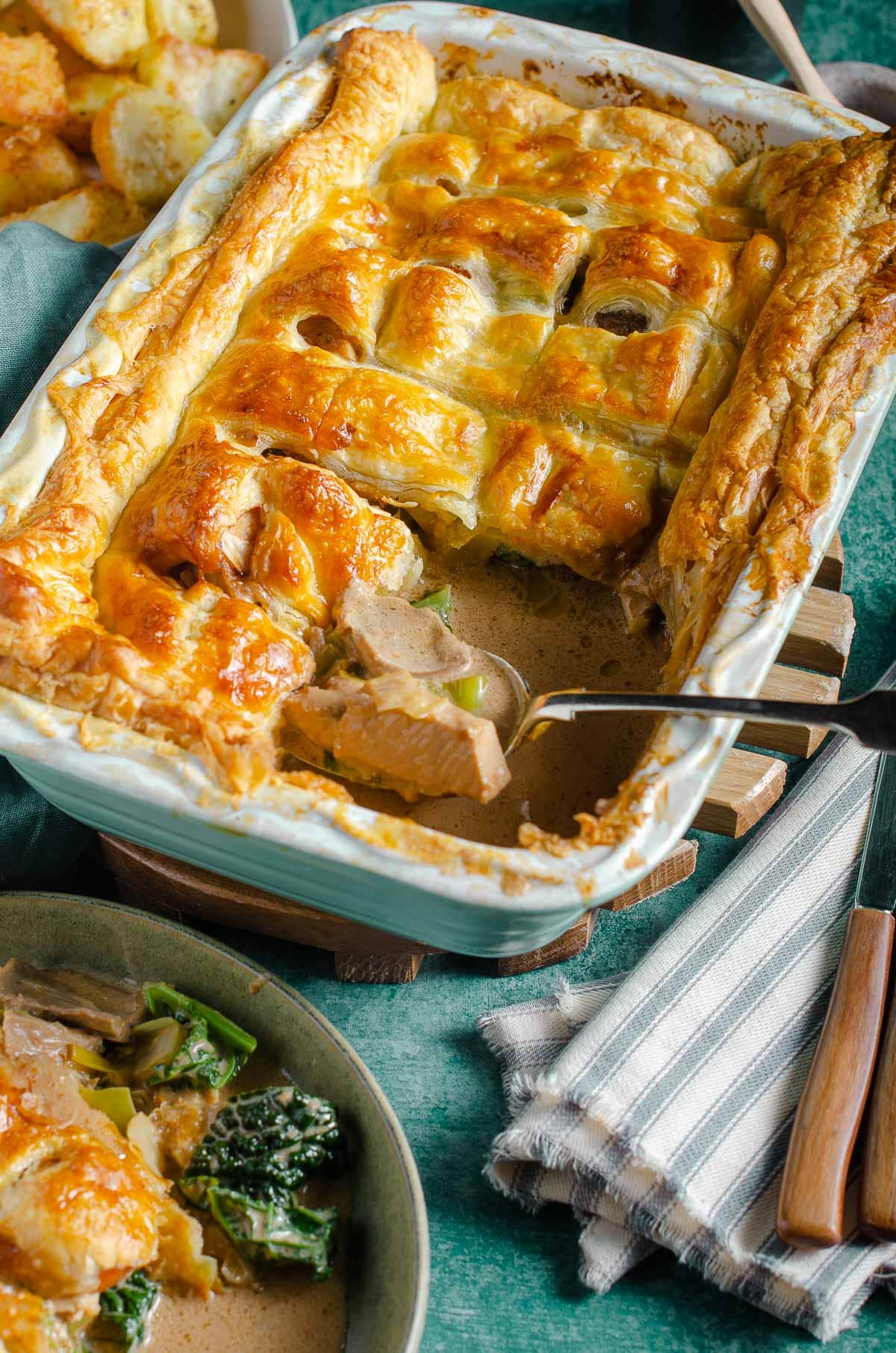 Using up leftovers!
I always do a roast joint for Christmas, this year we're having turkey. I also always cook a ham, as I like to have days of leftovers from it.
I often use leftover ham to make a leftover turkey and ham pie. The ham also comes in very handy in salads, and with cheese and pickle between Christmas and New Year.
I also always have leftover vegetables from Christmas day. Despite counting vegetable portions into my pans, I always think there's never enough so add a few more.
Needless to say I've always lots of leftovers (with the notable exception of roast potatoes which always get devoured in our house).
I love to serve a leftover turkey pie on boxing day and guests have given me many compliments over the years. It's simple, delicious and the perfect way to use up leftovers.
I always plan it for boxing day as it can feed many people and if you have a large crowd its easy to make 2!
This leftover turkey pie with puff pastry requires very little preparation. Exactly what you need after the mammoth task of cooking Christmas lunch.
Leftover turkey pie recipe steps: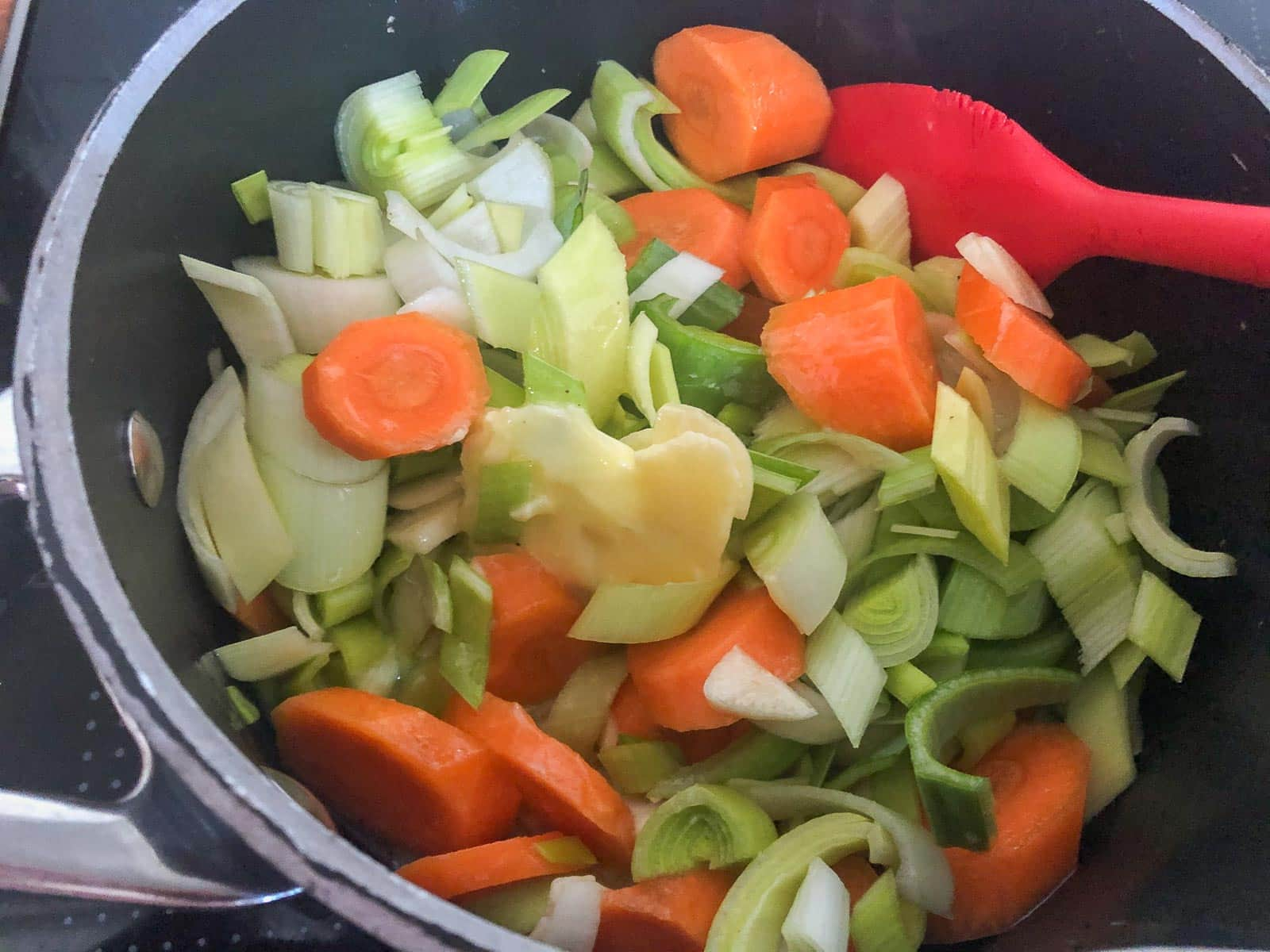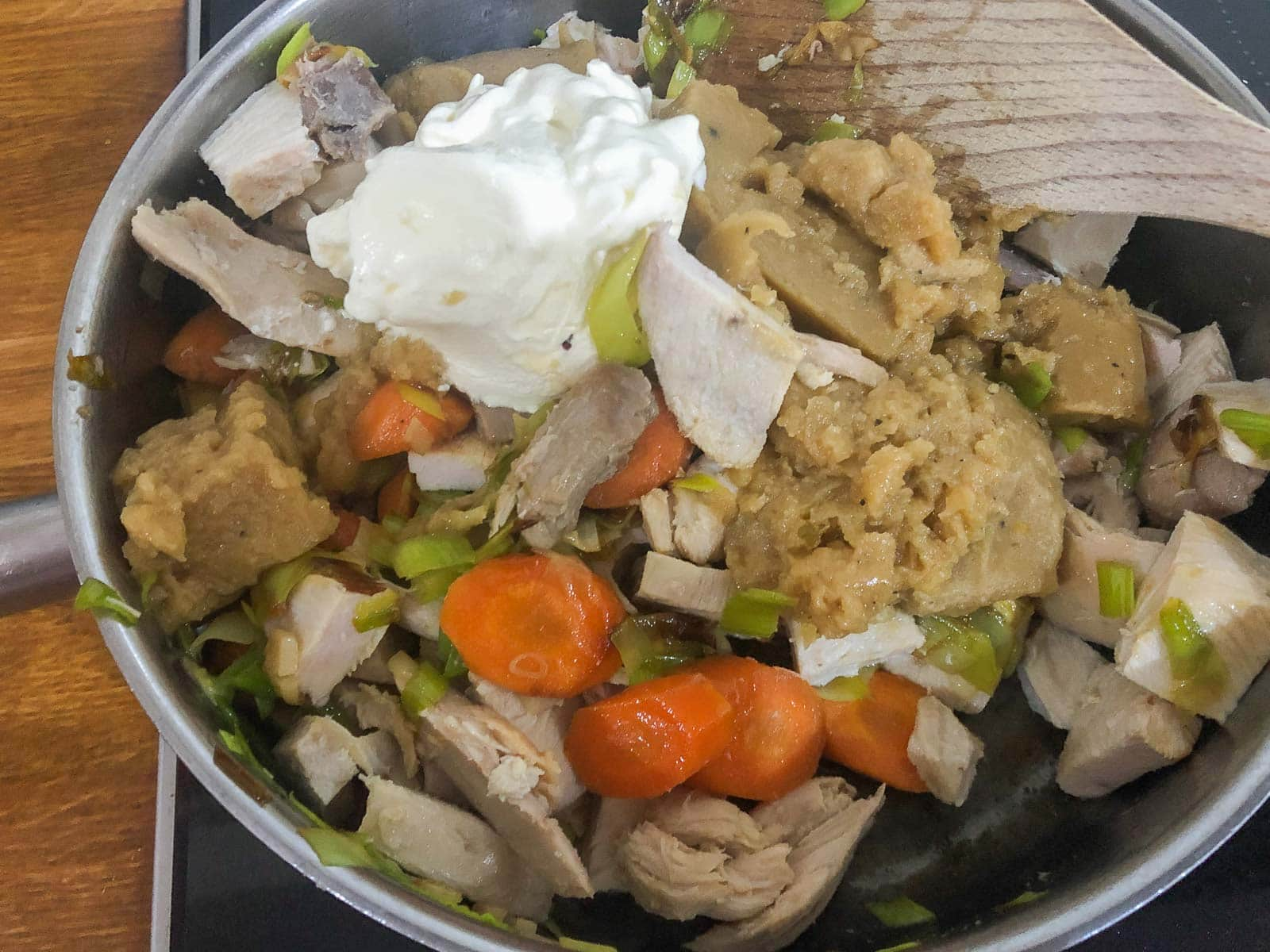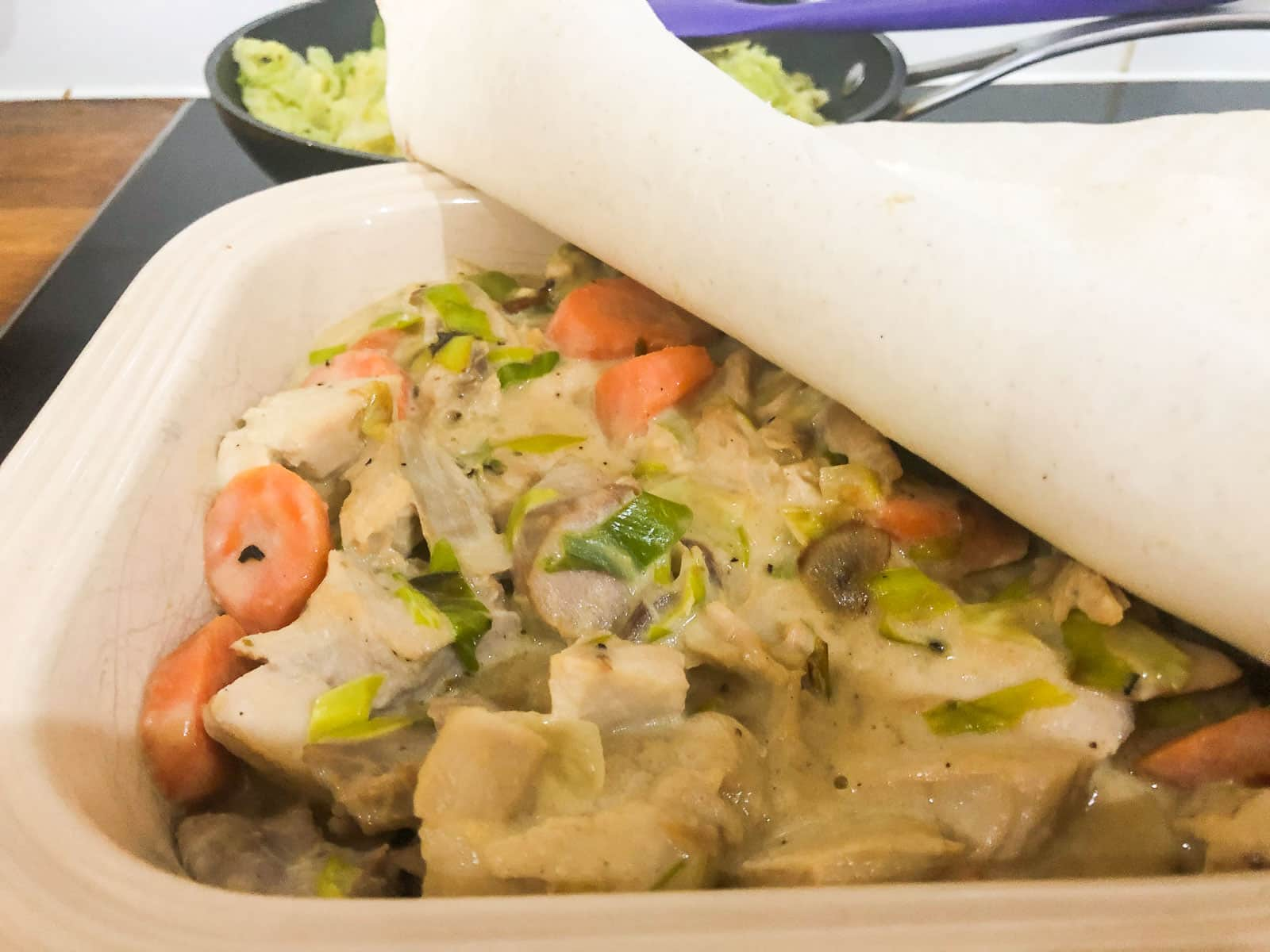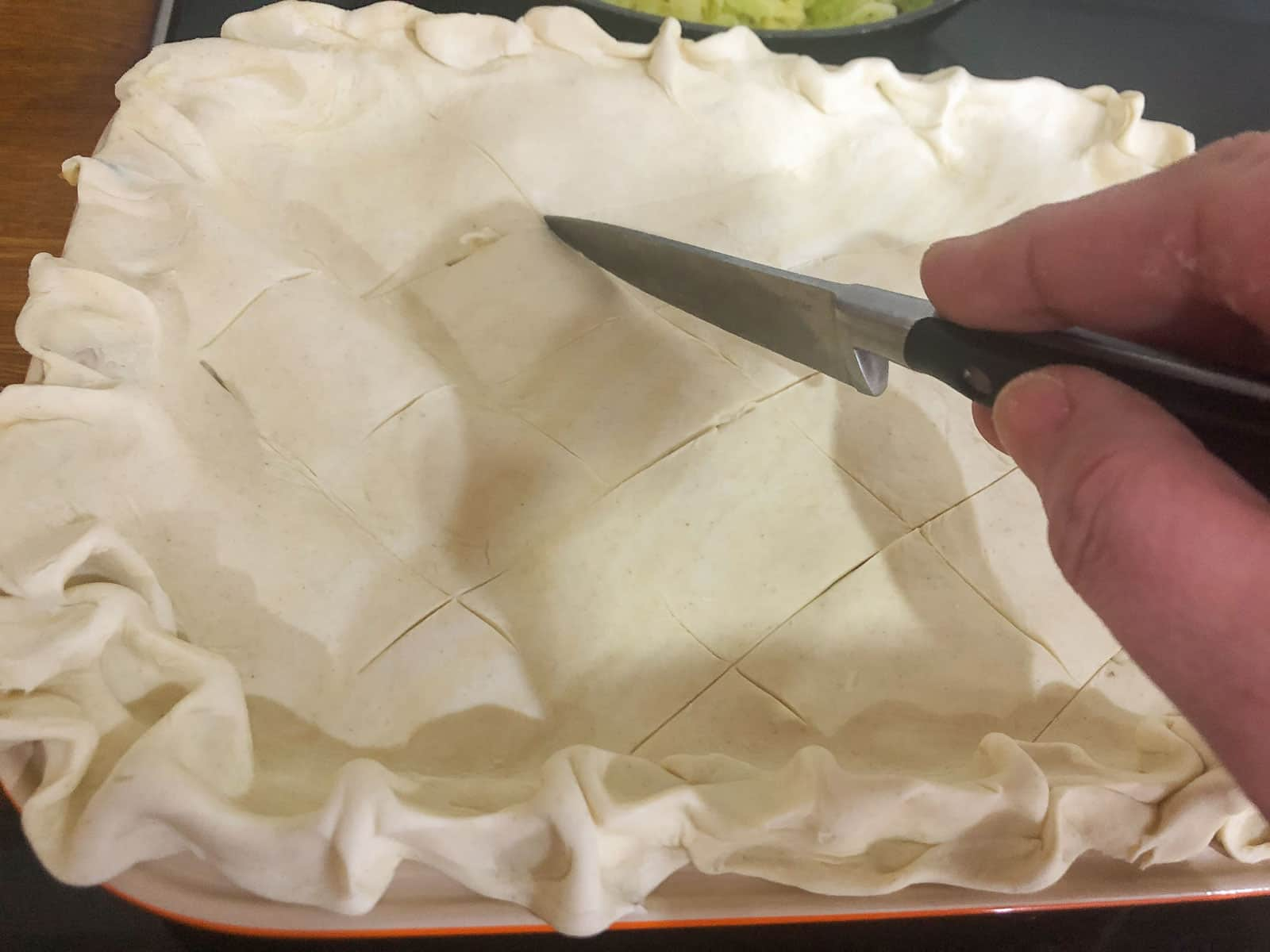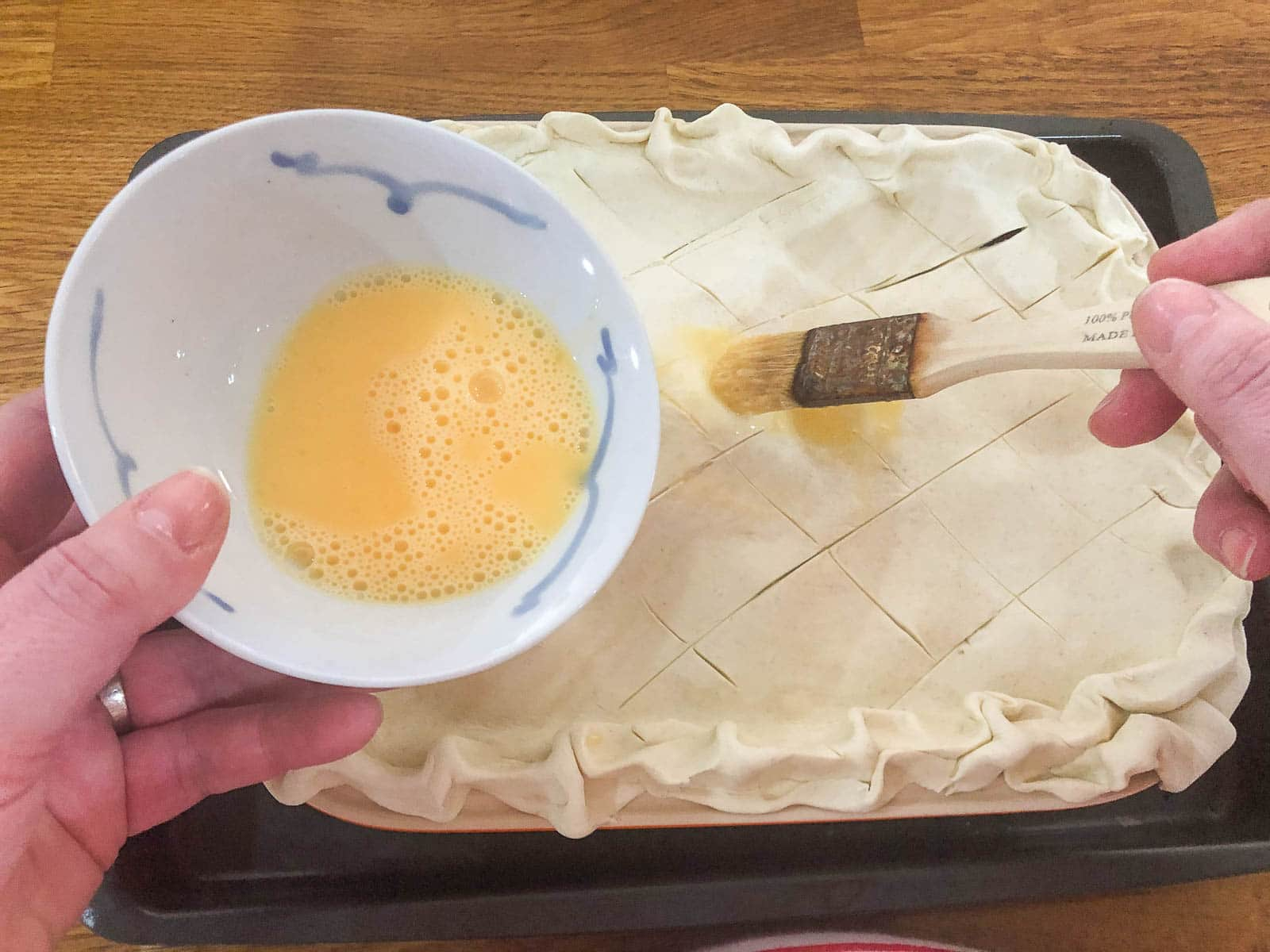 Recipe Substitutions:
Meat:
I have filled my pie with turkey as that's what I had cooked. I also like to mix the leftover gravy with some creme fraiche to form the sauce for the pie.
However, you could also use leftover chicken and ham in this pie. Or have either one of those 3 meats on their own!
Vegetables:
I like to add a freshly cooked leek when I'm making the base for the sauce as I really think it lifts the dish.
However, alongside the leek, I also like to use up any leftover vegetables from Christmas day, like:
roast carrots
roast parsnips
brussels sprouts (including any chestnuts if that's how you serve them)
peas
cavolo nero kale
cauliflower
However, if you don't have much leftover vegetables you can easily add in fresh vegetables, along with the leek. Simply cook the vegetables for 10 minutes before adding to the pie mix!
Avoid adding in anything like a braised red cabbage though, as the vinegar will split the sauce. Instead warm up this vegetable dish and serve it alongside!
Dairy:
I use creme fraiche in this recipe as I think it adds a lovely sharp note to the sweet gravy. The creme fraiche adds a real richness to the sauce.
However, you could add double, single or sour cream instead. If a creamy element isn't your thing, then leave it out entirely.
Puff pastry pie crust:
I love my leftover turkey pie with puff pastry. However, you will notice that this recipe does not have instructions for making the pastry, instead I use a roll of shop-bought ready made puff pastry.
I always have rolls of pastry in the fridge over the Christmas period, both puff and shortcrust, for exactly this reason.
If you want to make your own pastry by all means do so. However, on Boxing day I have so many other things I would rather be doing, so it's shop bought pastry for my leftover turkey pie with puff pastry!
How to serve leftover turkey pie?
I like to serve this with any other leftovers like sausagemeat stuffing; oatmeal stuffing and pigs in blankets, assumming there's any left!
I always make a fresh made batch of roast potatoes, there are never any leftover roast potatoes in my house!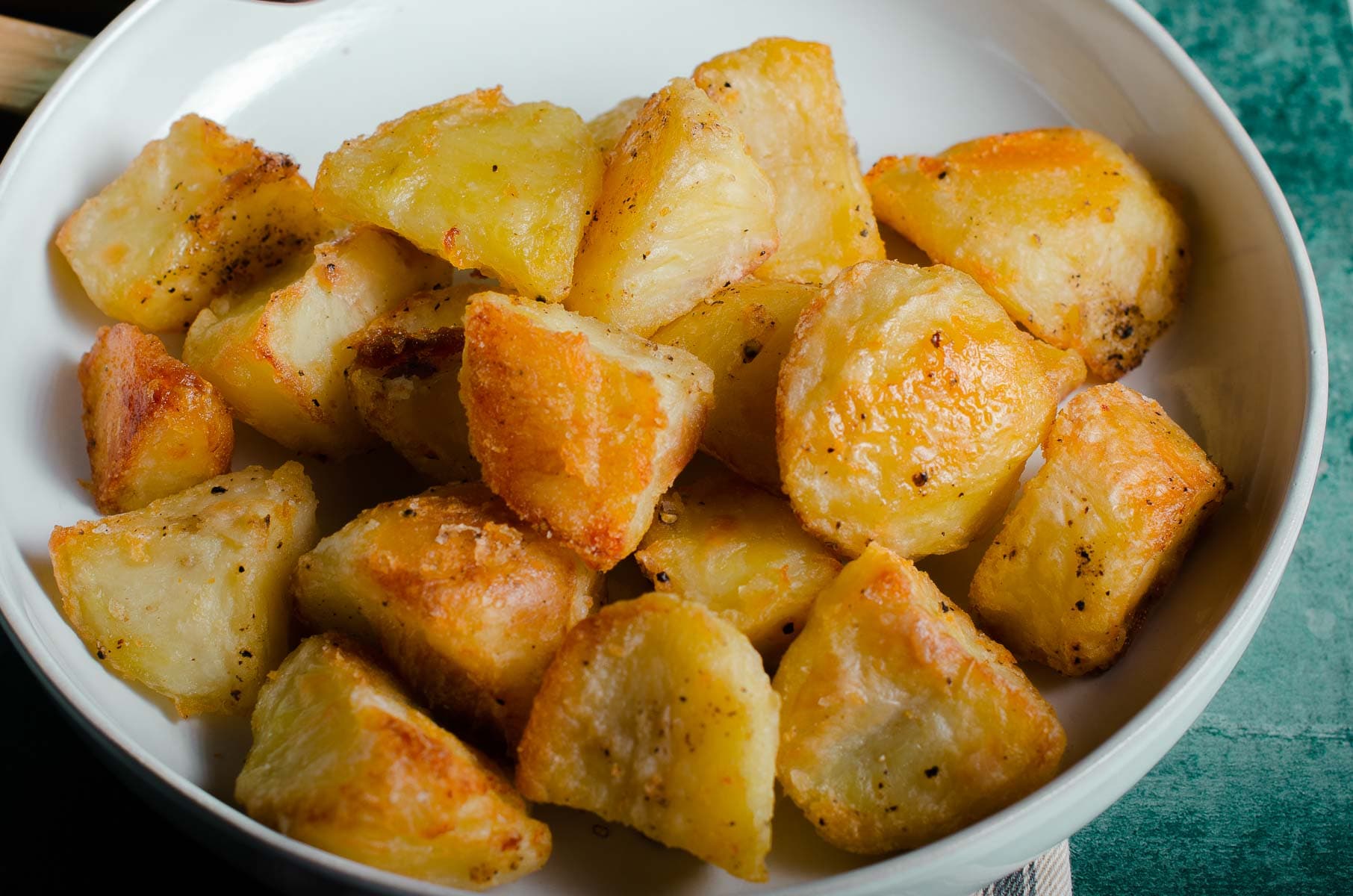 Can you make up this pie ahead of time:
Yes, you could make this leftover turkey pie recipe the day before, preparing the pie filling and popping it in the dish. Then all you would need to do is roll over the puff pastry before baking the next day.
However, by the time I've cooked, eaten and tidied up after Christmas lunch, the last think I'm thinking about is preparing food for the next day.
This leftover turkey pie with puff pastry recipe is really quick to pull together so I like to leave it until I'm ready to pop it in the oven!
Pin the recipe: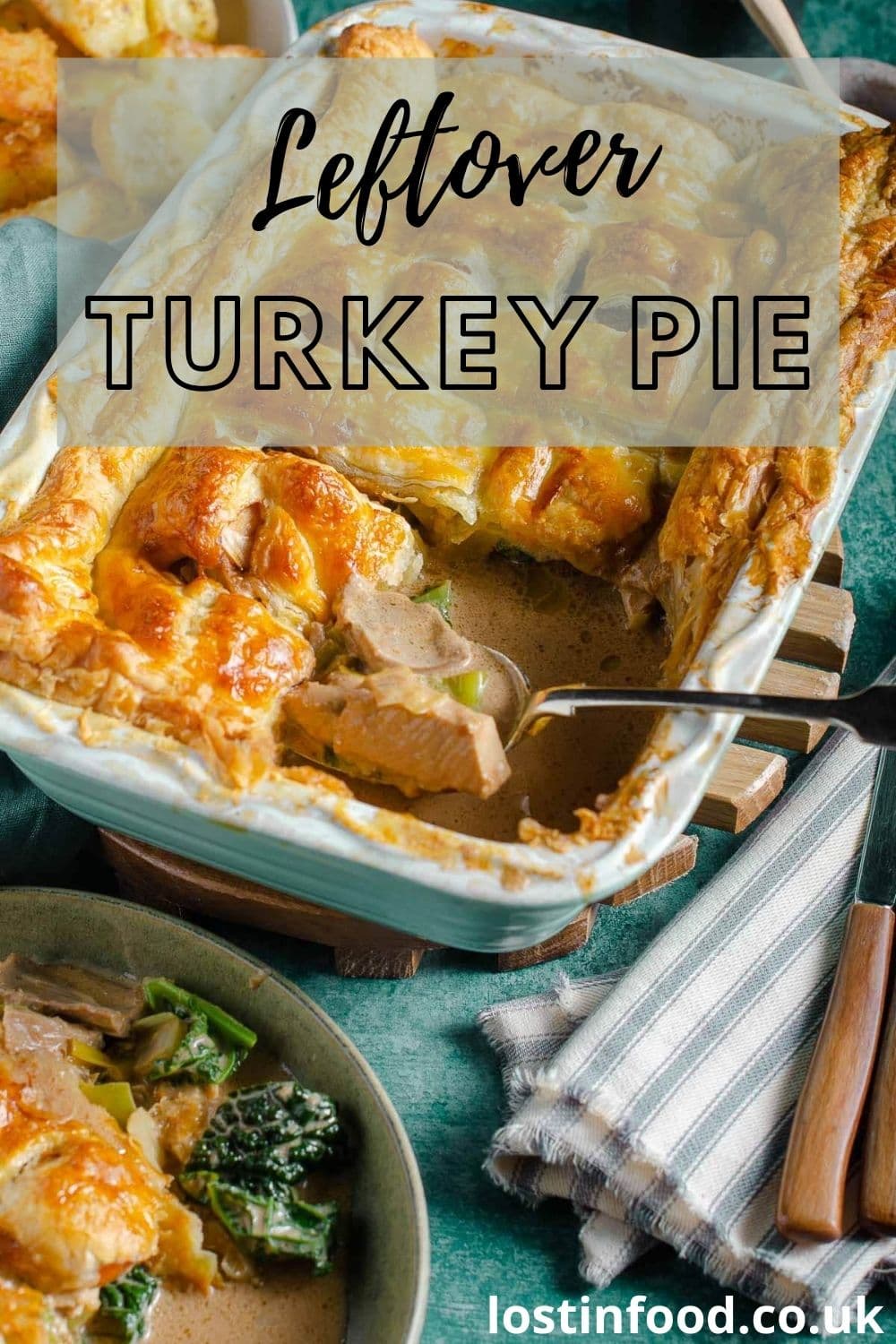 Additional recipe suggestions:
If you like this recipe then try some of our other great recipes:
For other great ideas on what to do with leftover turkey, have a look at this great roundup with Farmersgirl Kitchen 23 Easy Turkey Leftover Recipes. This post is packed with some great ideas!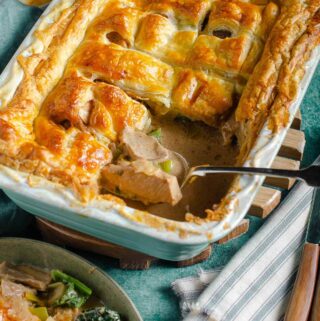 Leftover Turkey Pie
Leftover turkey pie is made using up leftover turkey, gravy and any vegetables following the Christmas roast. Perfect to feed a crowd on Boxing Day.
Print
Pin
Text
Save
Saved!
Ingredients
100

g

butter

1

leek

(finely sliced)

400

g

roast turkey

400

g

leftover vegetables

(parsnip, carrots, brussel sprouts)

300

ml

leftover gravy

300

g

tub of creme fraiche

1

packet ready made puff pastry

1

beaten egg
Instructions
Melt the butter in a saucepan and gently saute the leek for 5 minutes to soften it, taking care not to colour.

Cut up all your leftover turkey and vegetables into bite sized pieces, place in a large bowl and mix together with the leek, leftover gravy and creme fraiche. [How much gravy and creme fraiche you use will depend on the amount of leftover gravy, meat and vegetables you have.]

Spoon into an oven-proof dish and cover with a layer of puff pastry. Pierce and score the pastry lid a couple of times and brush with beaten egg.

Place in an oven at 180Fan for 40 minutes or until the pastry is puffed and golden.
Notes
When using up leftover vegetables avoid adding things like pickled red cabbage as the vinegar will sour the pie and turn everything a rather unappetising pink colour. Instead heat up the cabbage and serve on the side.
As well a the turkey you can add leftover ham, duck or goose to the pie.
If the gravy needs a lift add some fresh thyme leaves to it.
Nutrition Facts
Leftover Turkey Pie
Amount Per Serving
Calories 492
Calories from Fat 333
% Daily Value*
Fat 37g57%
Cholesterol 115mg38%
Sodium 981mg43%
Potassium 283mg8%
Carbohydrates 27g9%
Protein 14g28%
Vitamin A 3618IU72%
Vitamin C 7mg8%
Calcium 58mg6%
Iron 2mg11%
* Percent Daily Values are based on a 2000 calorie diet.
• Please note that the nutrition information provided above is approximate and meant as a guideline only •
Share on Facebook