Orange sorbet, made here with blood oranges, is a great way to make the best of the beautiful, ruby red oranges when they're in Season. A beautifully pink dessert and a lot easier to make than you might think.
Orange sorbet is a great way to make use of blood oranges when they are in season during the early part of the year. These beautiful oranges, with their blood red flesh make a delicious sorbet with a subtle pink hue.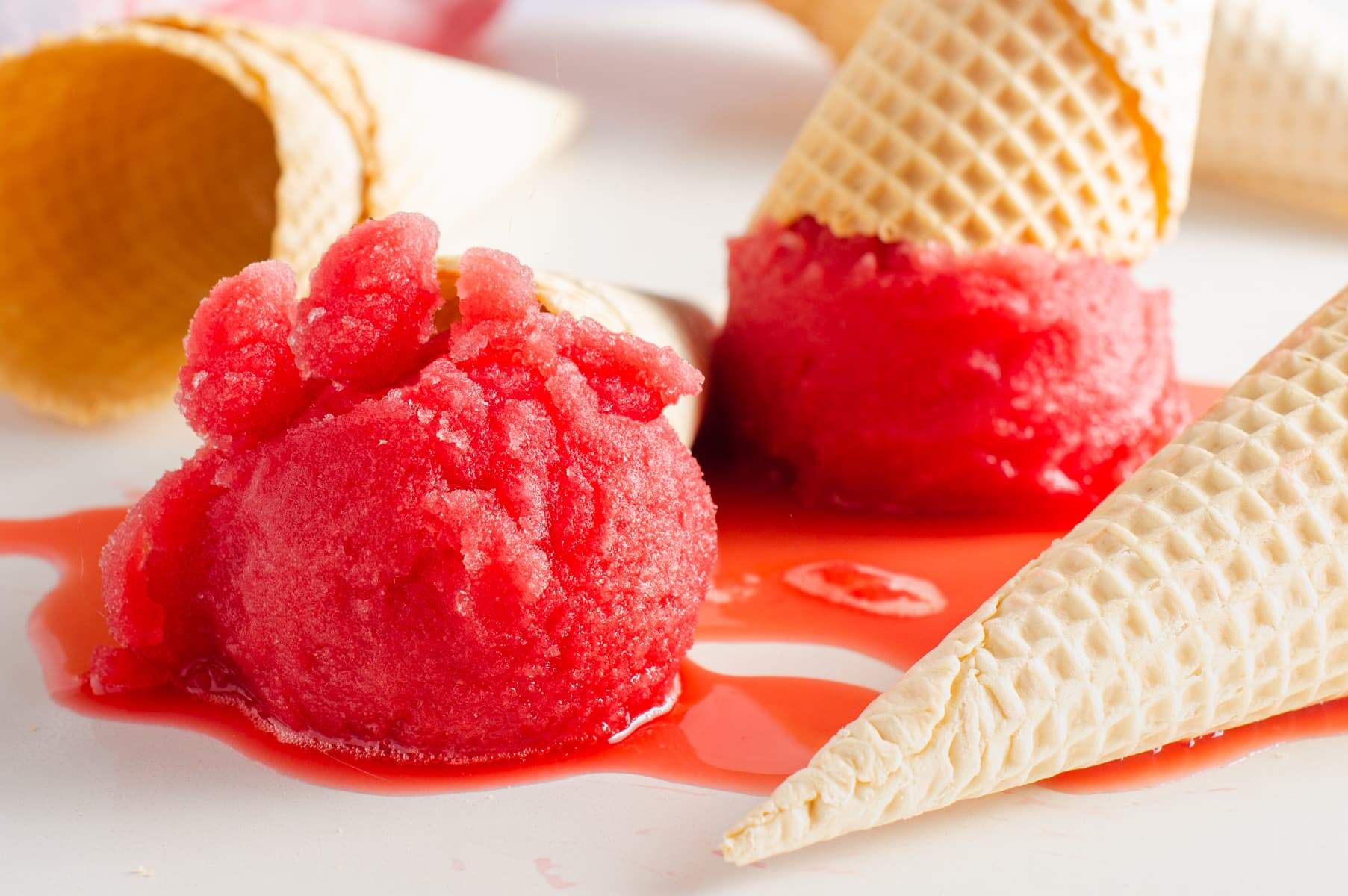 However, don't worry if you don't have blood oranges, other oranges like Jaffa or navel oranges work just as well and results in just as tasty a sorbet. Furthermore, our orange sorbet recipe is a lot easier to make than you might think.
Orange sorbet is packed full of citrus flavour and makes a fruity, refreshing dessert on its own. I happily serve it either in cones for a summer sweet treat, or a couple of scoops piled into a bowl.
As it is frozen, orange sorbet is a great make ahead dessert dish for any dinner party. We often include sorbet as an element on our Supperclub dessert plate. As it is prepared ahead of time it allows us to get organised and focus on the other elements that often need to be prepared on the day.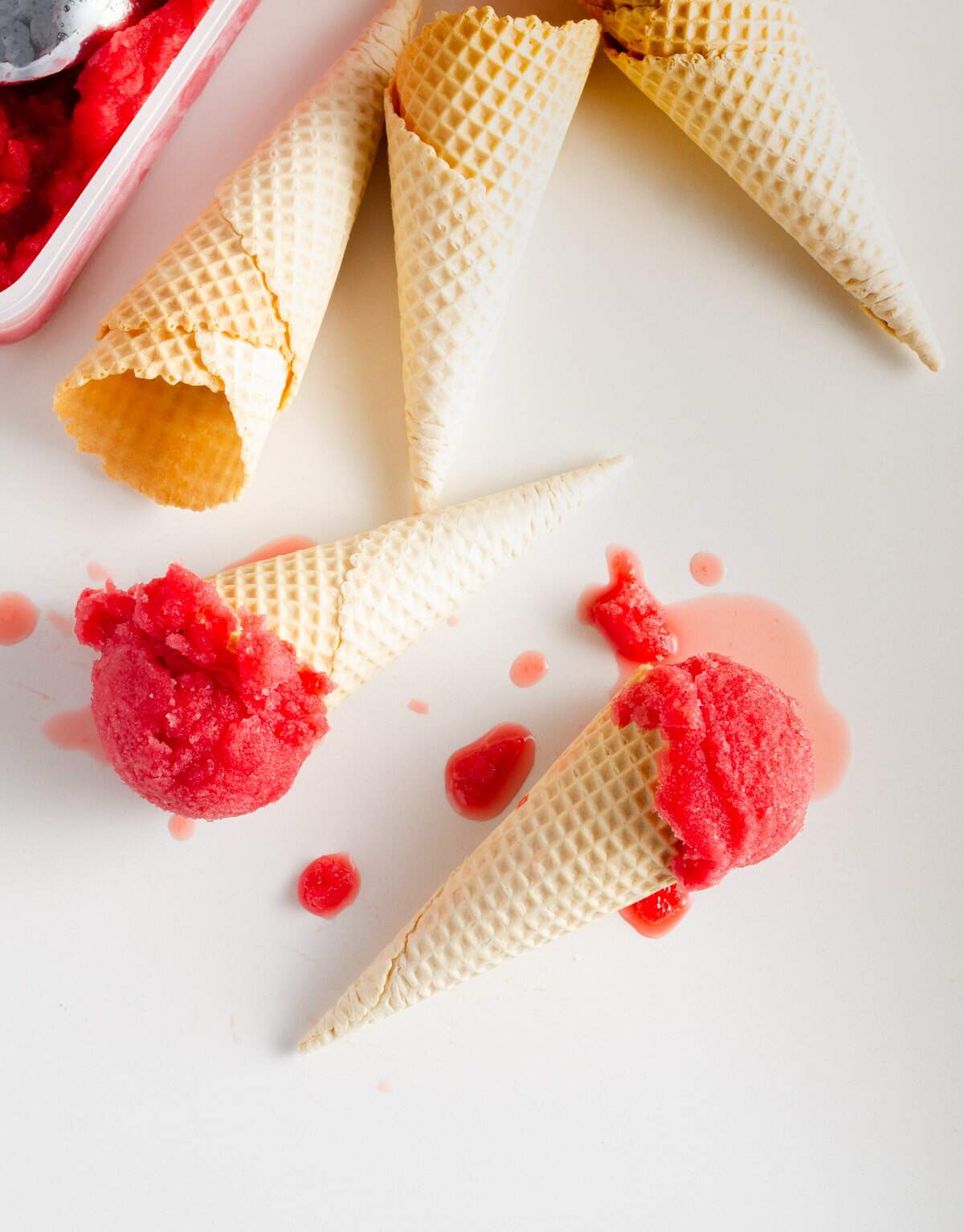 What's the difference between a sorbet and a sherbet?
Sorbets and sherbets are very similar and often mixed up. However, its really very simple to separate these two ices. A sorbet contains no dairy whatsoever. Whereas a sherbet contains a little dairy, usually milk or cream, to give it a richer, creamier texture.
Recipe steps:
Firstly, you want to make up a sugar syrup following the quantities below in the recipe card. Start by adding boiling water to sugar and ensuring all crystals dissolved completely and allow to cool before using. This can be done up to 2 days in advance of you making the sorbet.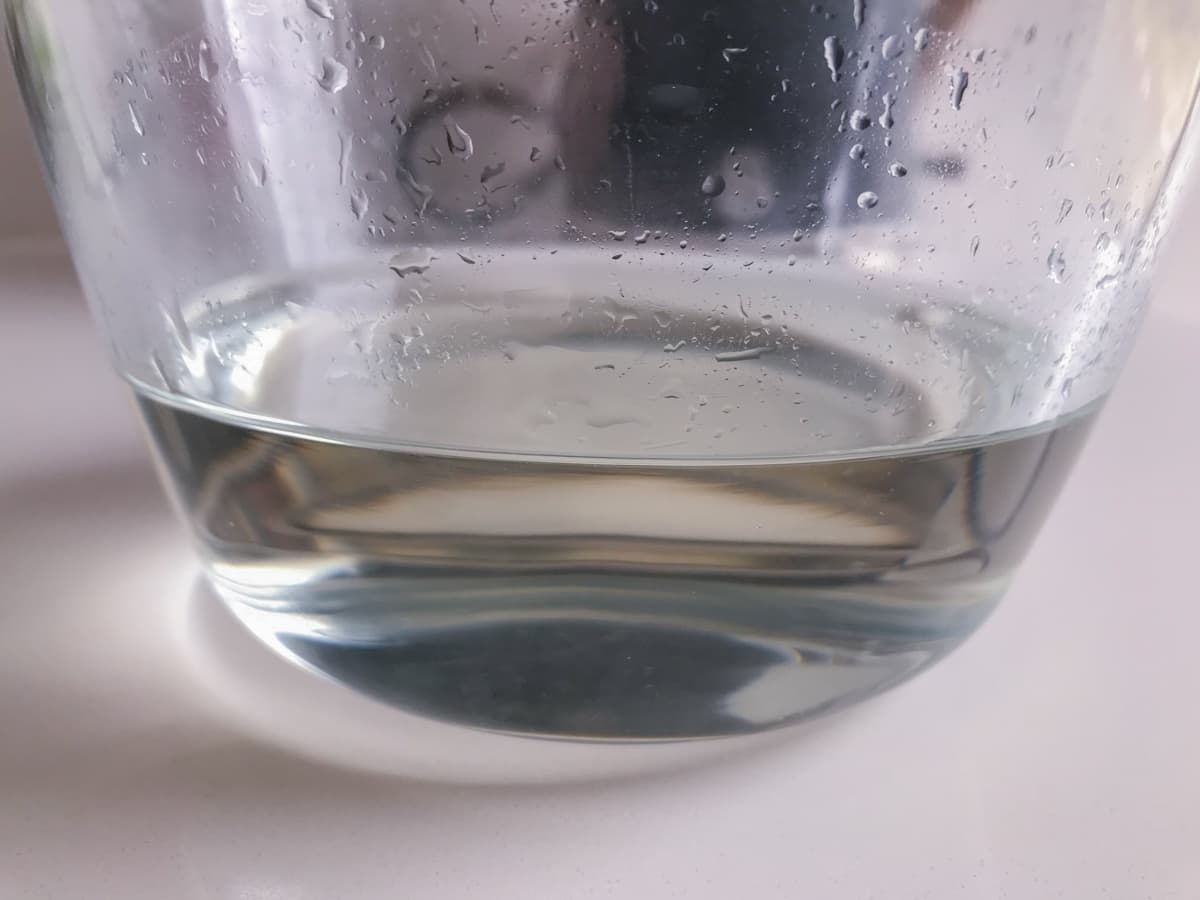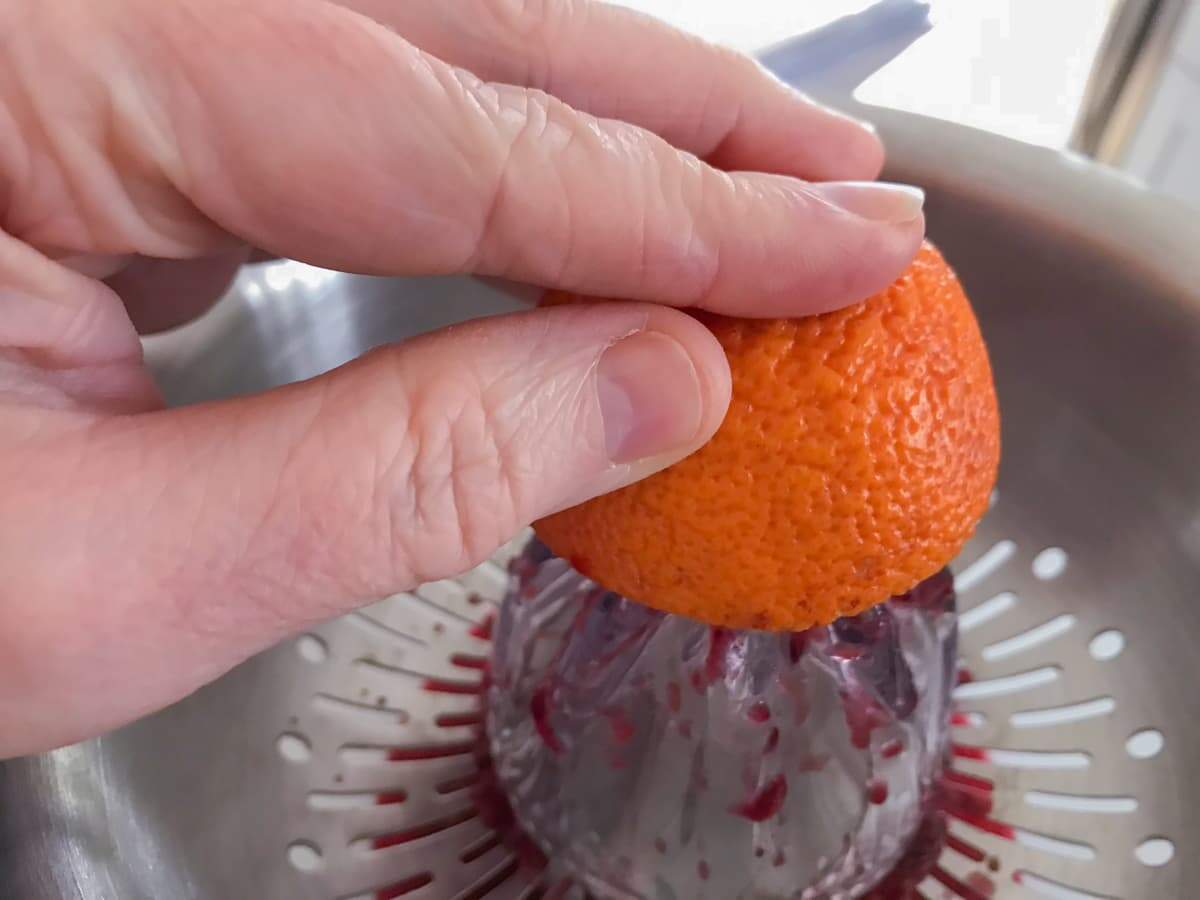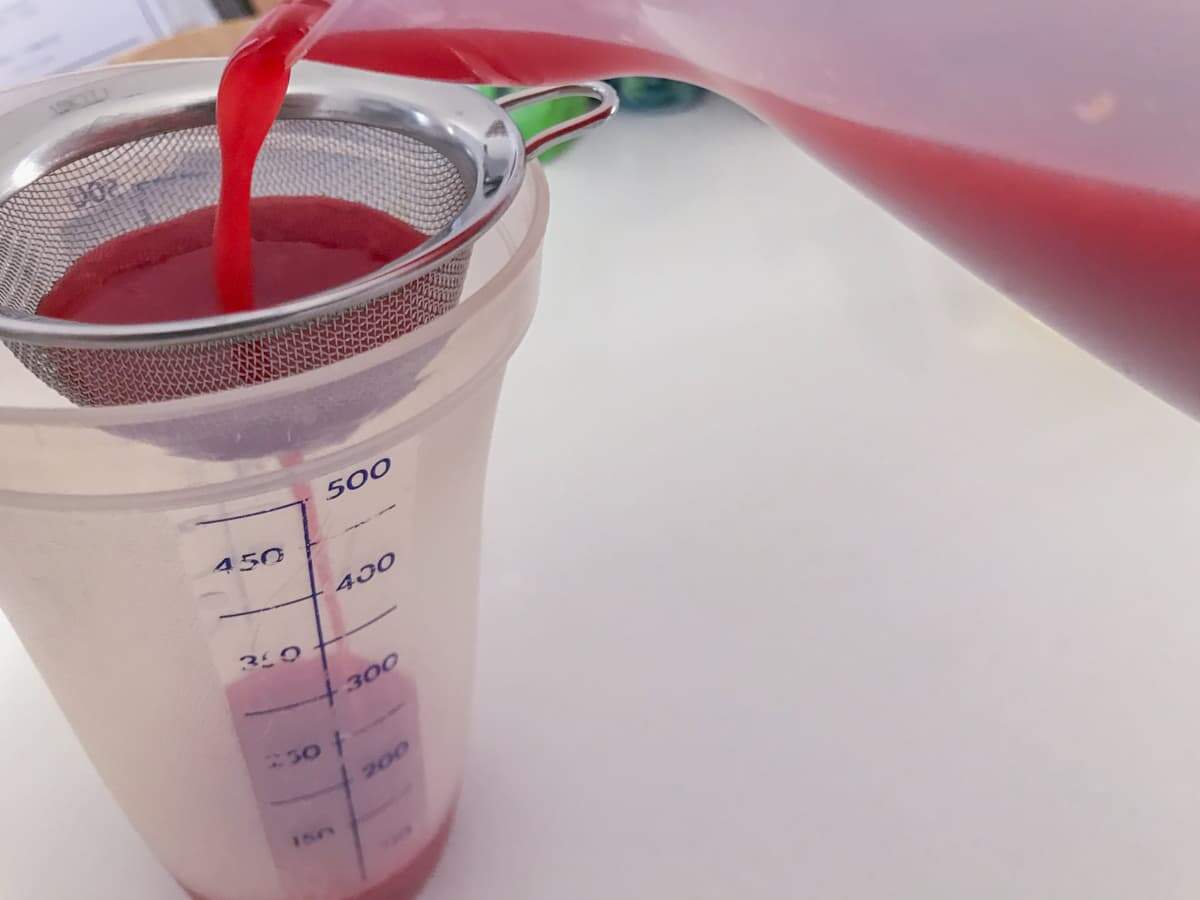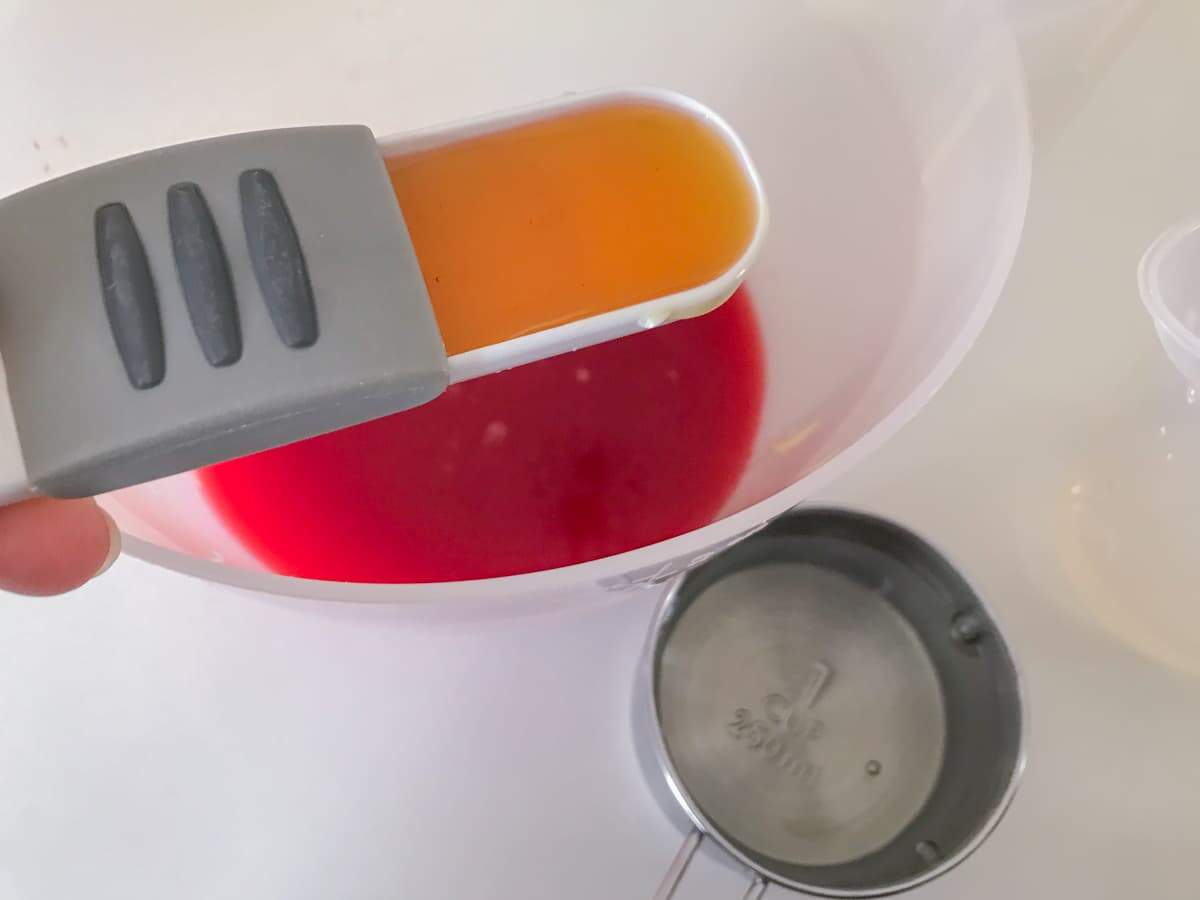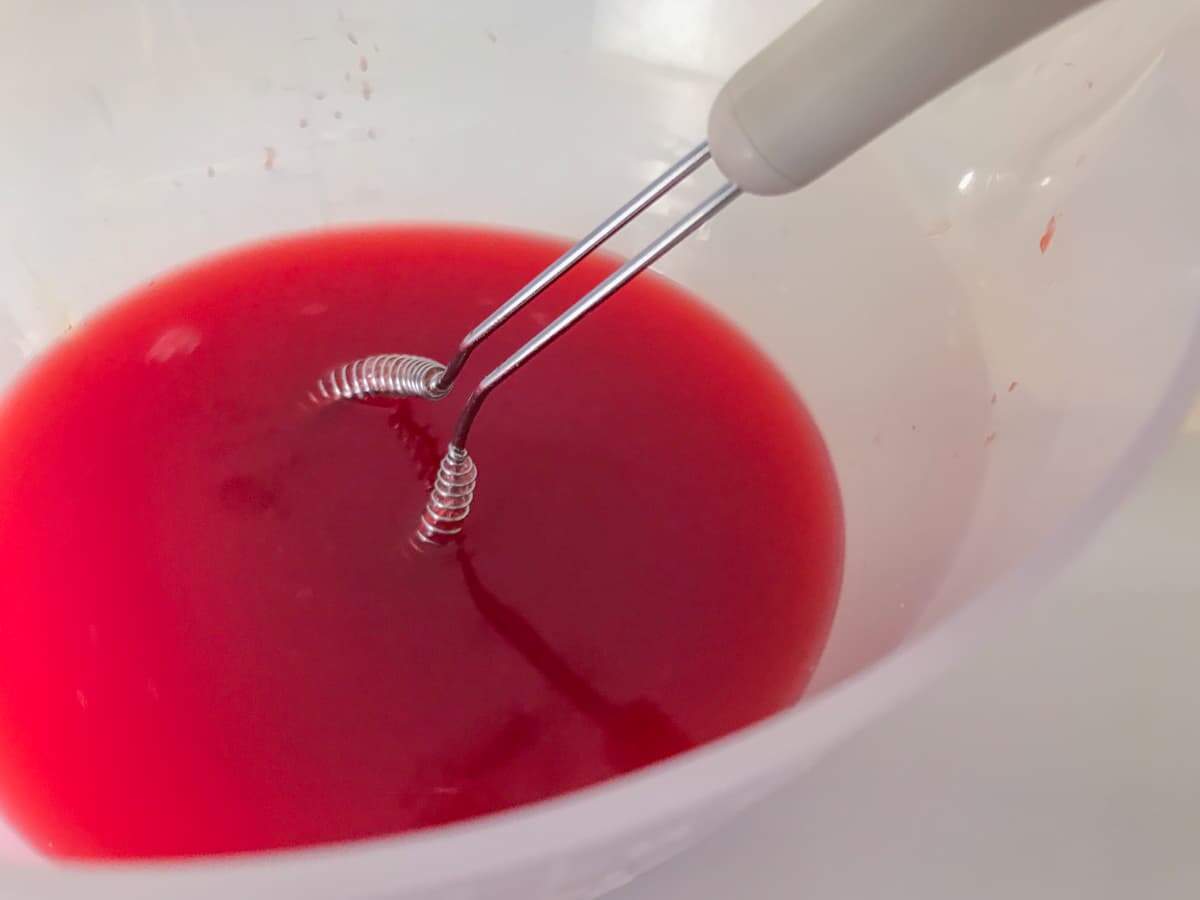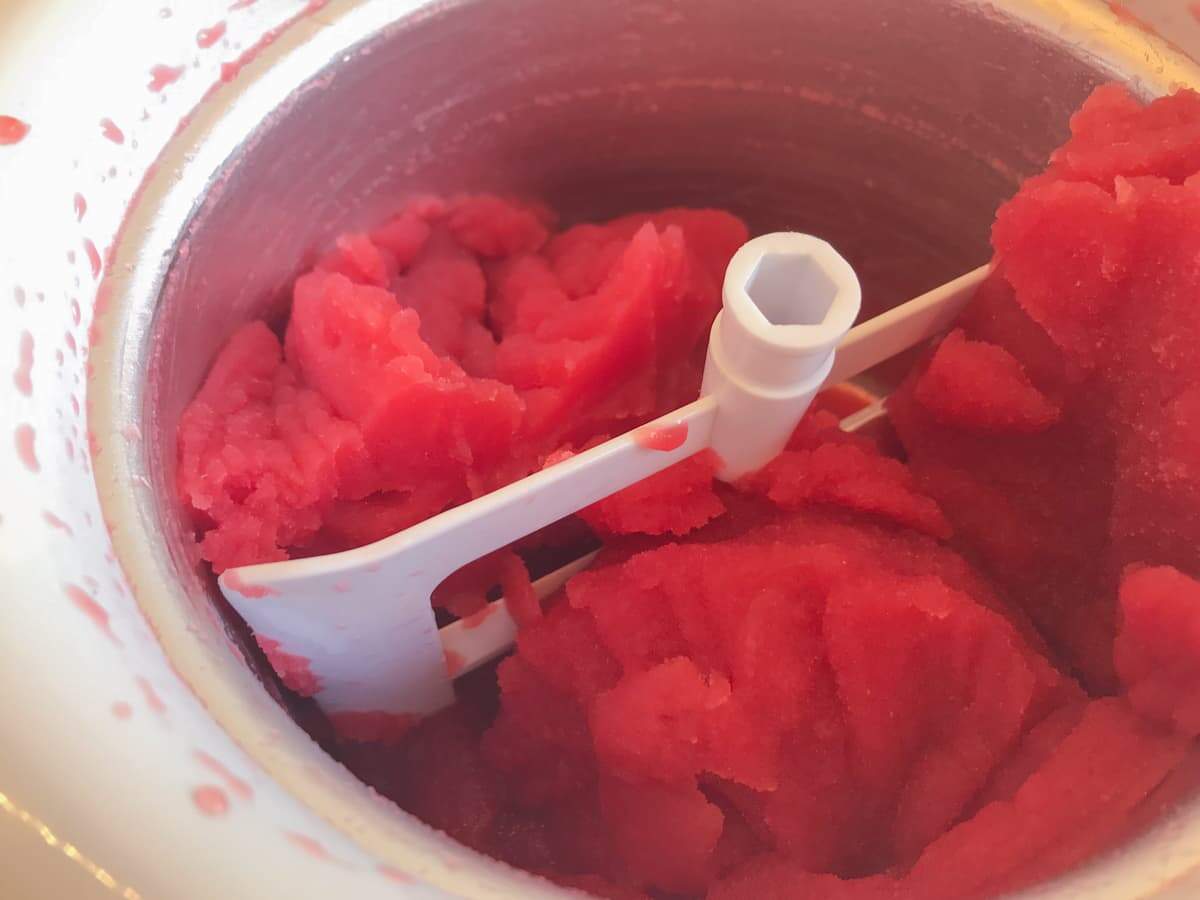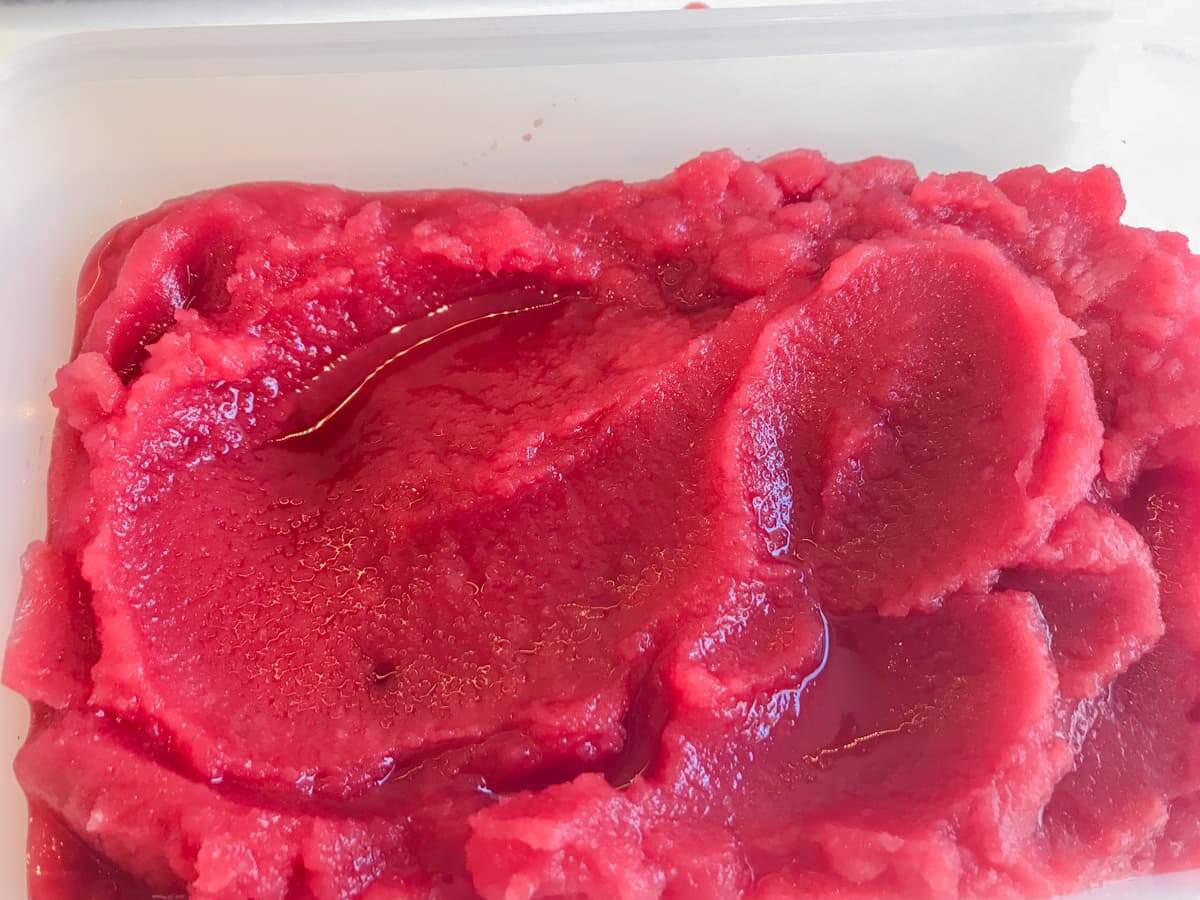 How to make sorbet if you don't have an ice cream machine?
If not using an ice cream machine then add the sweetened juice to a lidded container and freeze, making sure to mix every hour to stop ice crystals forming. Repeat this for about 3-4 times and then you can leave till ready to use.
Juicing the oranges:
It is worth mentioning that you will need to juice a lot of oranges to get the right amount of juice. We have used a hand juicer and it work's just fine, however it is time consuming.
If you have an electronic juicer then we recommend you use it as this will make lighter work of all the oranges. We both have juicer attachments that fit onto our mixers.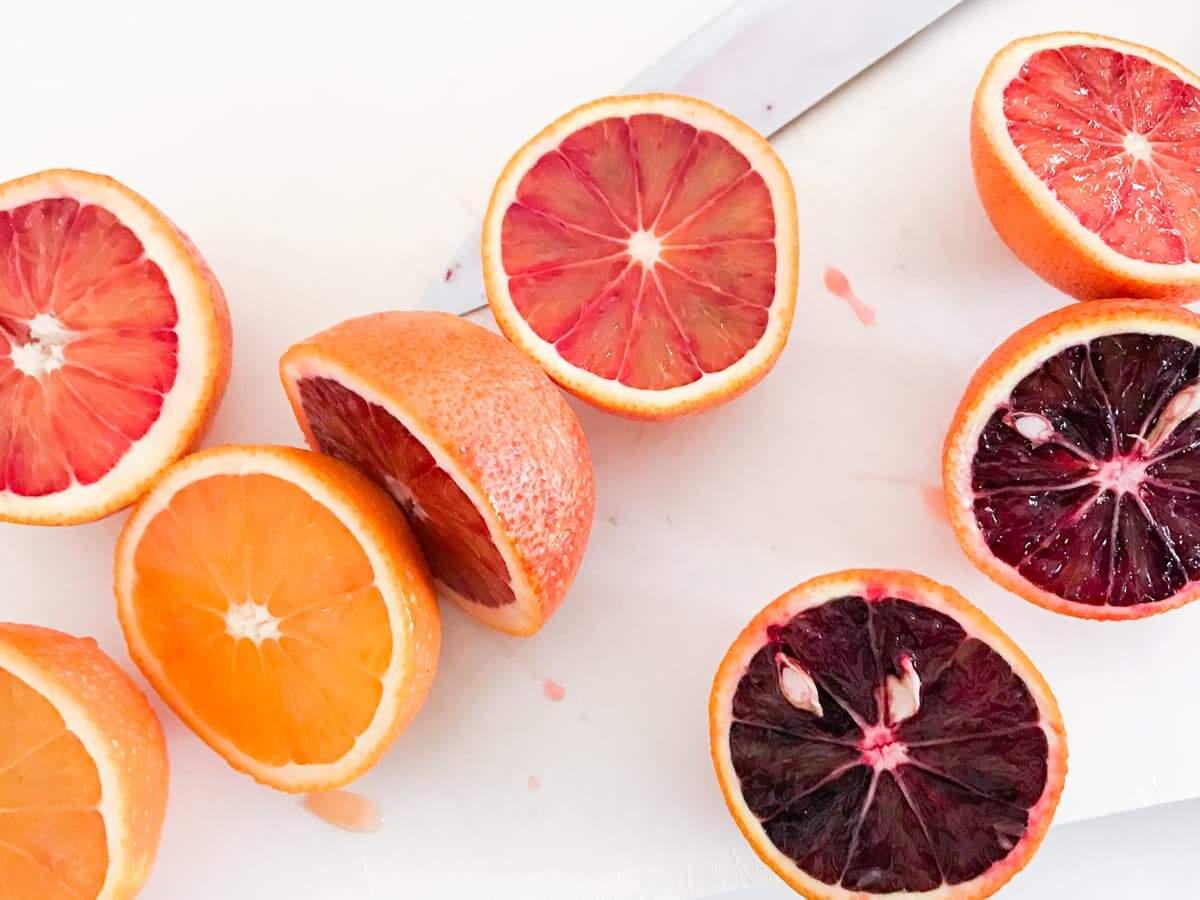 What can I serve with sorbet?
Sorbet can be served in place of other frozen desserts like ice cream. You can also serve a biscuit or water alongside a sorbet. For example our blood orange sorbet would be delicious with our Orange Cookies, a bit of sweet crunch to balance out the zesty sorbet.
Likewise, a lemon based sorbet would be delicious served alongside our Lemon Butter Biscuits.
Do I have to use blood oranges?
If you want to make this sorbet at other times of the year, or can't get your hands on blood oranges, then replace with either Jaffa or navel oranges instead. However, don't be limited to oranges as this recipe is really versatile and other fruits can be added.
Can I use this recipe to make different flavoured fruit sorbet?
Sorbet is a great dessert that can be easily adapted to incorporate other fruity flavours. After all the base of a sorbet is a basic fruit puree or juice.
Bear in mind that freezing mutes both flavour and sweetness so lighter fruits will have a much more subtle flavour than that of citrus fruits.
Citrus:
You can use other citrus fruits: lemon; lime; and grapefruit all make delicious sorbets. Or how about a blend of more than one citrus fruit, lemon and lime is a great tasting pairing.
Summer soft fruits:
Soft Summer berries work perfectly in a sorbet. Strawberries; raspberries; blackberries; blackcurrants; blueberries all taste great. Or how about a mixed berry sorbet using a blend of various berries.
All you would do when using soft berries is to ensure that you sieve the fruit puree to remove any unwanted seeds before you add in the other ingredients. Nobody will thank you for seeds running through what should be a lovely smooth sorbet mix.
Stone fruits:
Stone fruits work a treat in any sorbet as they are so easy to puree. Think of mango; peaches; and nectarines deliciously sweet and full of fruit flavour. Perfect for making a fruit sorbet.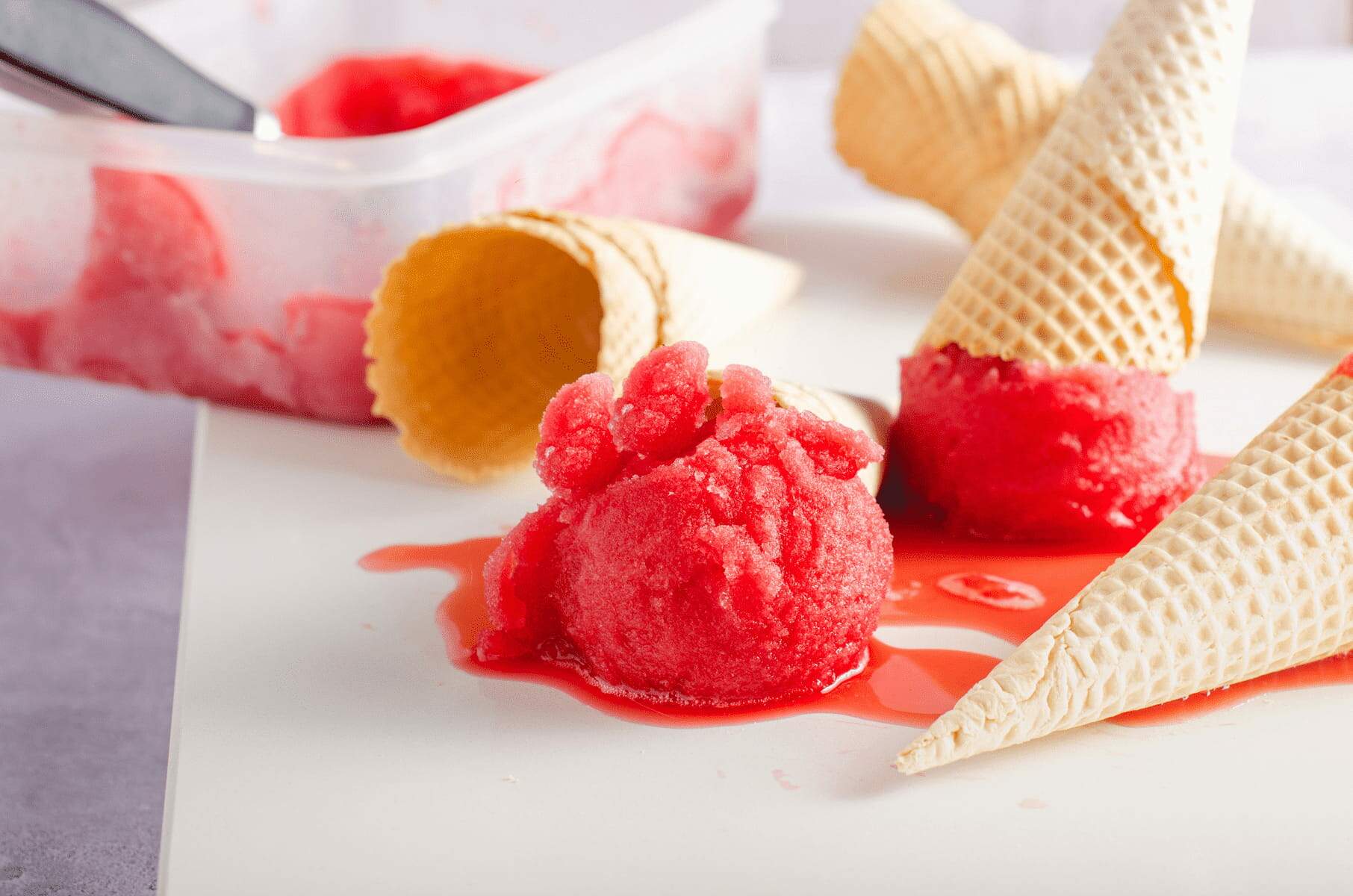 Can I adjust the sugar in a sorbet?
The simple sugar syrup used is a ratio of 2 parts sugar to 1 part water. Depending on the fruit you choose you can reduce the sugar. Bear in mind that once frozen the sweetness decreases slightly. Our tastebuds respond differently at colder temperatures.
How long can you store orange sorbet?
If placed in a suitable container with a tight-fitting lid, this sorbet will keep in the freezer for 4 weeks.
Dietary information
Our blood orange sorbet is a simple frozen dessert, made using water and a fruit juice or fruit puree. As sorbet contains neither eggs or dairy, it is entirely suitable for anyone following a vegan, egg or dairy free diet.
Likewise, as it contains no gluten or milk powders, it is suitable to serve as a dessert for Coeliacs or anyone following a gluten free diet.
Pin the recipe for later: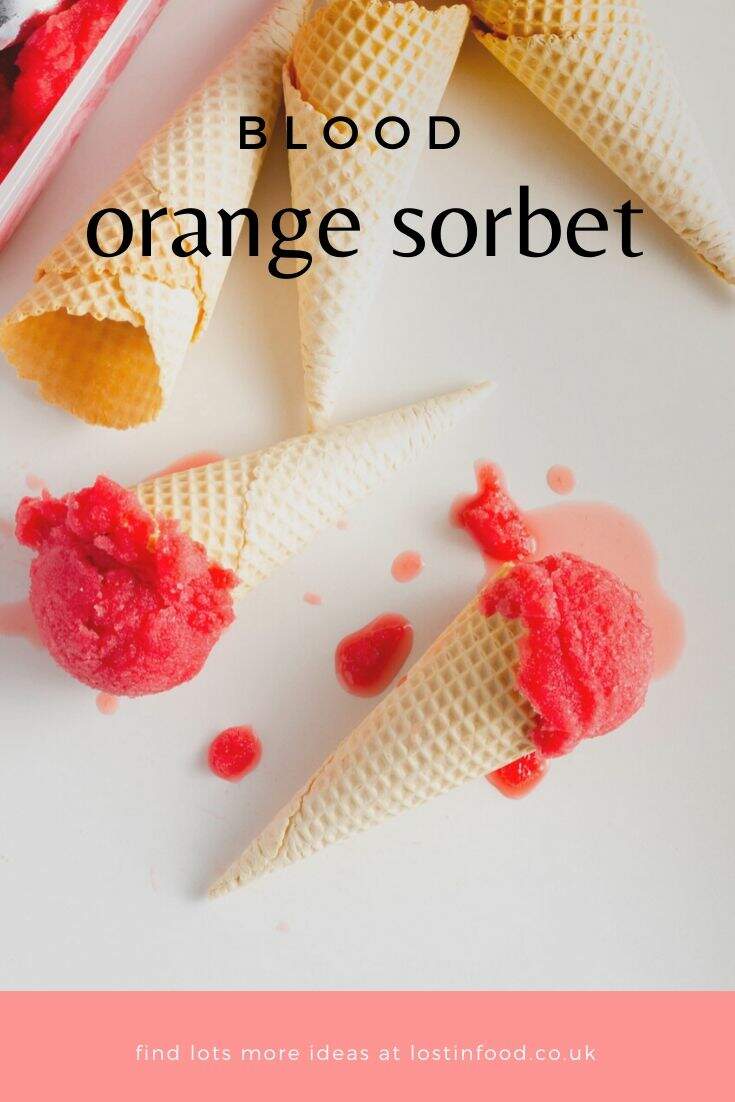 Additional recipe suggestions:
If you like this sorbet then try our:
For more inspiration have a read of our No Bake Desserts post which contains helpful hints and tips as well as a great selection of our favourite no bake dessert recipe.
Blood Orange Sorbet
Blood orange sorbet is a great way to make the best of the beautiful, ruby red oranges when they're in Season. A lot easier to make than you might think.
Print
Pin
Text
Save
Saved!
Ingredients
Sorbet
500

ml

fresh squeezed orange juice

1

golden syrup

(optional)
Instructions
Simple Sugar Syrup
Place the sugar in a heatproof bowl.

Add boiling water over the sugar and stir. Allow to sit until all the sugar crystals have dissolved and the syrup is clear.

Let syrup cool completely then cover until ready to use.
Sorbet
Juice the blood orange or oranges if using.

Pass the fresh squeezed juice through a find sieve to remove any excess pulp, pith or seeds.

Add the golden syrup to the fresh squeezed juice and stir in the sugar syrup. Mix till combined.

Chill the sweetened juice thoroughly before placing in the ice cream machine or freezer. This ensures the smallest amount of ice crystals.

Add mixture to your ice cream machine and churn following your machines directions.

Once churned, decant to a lidded container and store in the freezer.

IF NOT USING AN ICE CREAM MACHINE: add the juice to a lidded container and place in freezer. Every 30-45 minutes stir the mixture to stop ice crystals forming. Do this 3-4 times then leave to freeze.

When ready to serve, remove from freezer and place in refrigerator 15 minutes to make scooping easier.
Notes
The golden syrup is optional in this recipe. Replacing 1 tablespoon of the simple syrup with 1 tablespoon of golden syrup makes the sorbet softer and more scoop able. However, it doesn't alter the taste so can be easily left out.
Nutrition Facts
Blood Orange Sorbet
Amount Per Serving
Calories 135
Calories from Fat 9
% Daily Value*
Fat 1g2%
Sodium 2mg0%
Potassium 167mg5%
Carbohydrates 34g11%
Protein 1g2%
Vitamin A 167IU3%
Vitamin C 42mg51%
Calcium 9mg1%
Iron 1mg6%
* Percent Daily Values are based on a 2000 calorie diet.
• Please note that the nutrition information provided above is approximate and meant as a guideline only •
Share on Facebook
This recipe has been shared to CookBlogShare, click on the link to find recipes by other food bloggers.