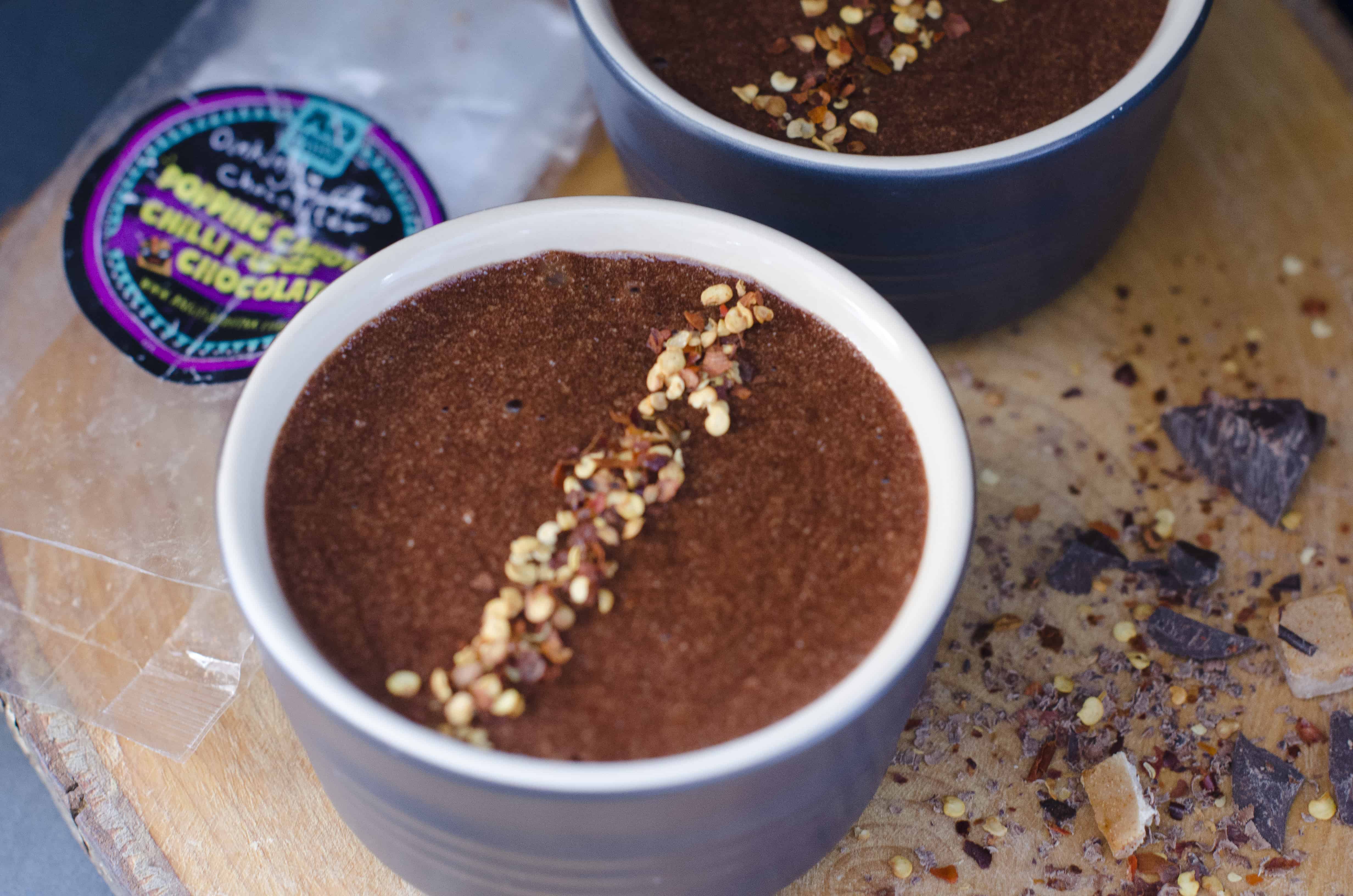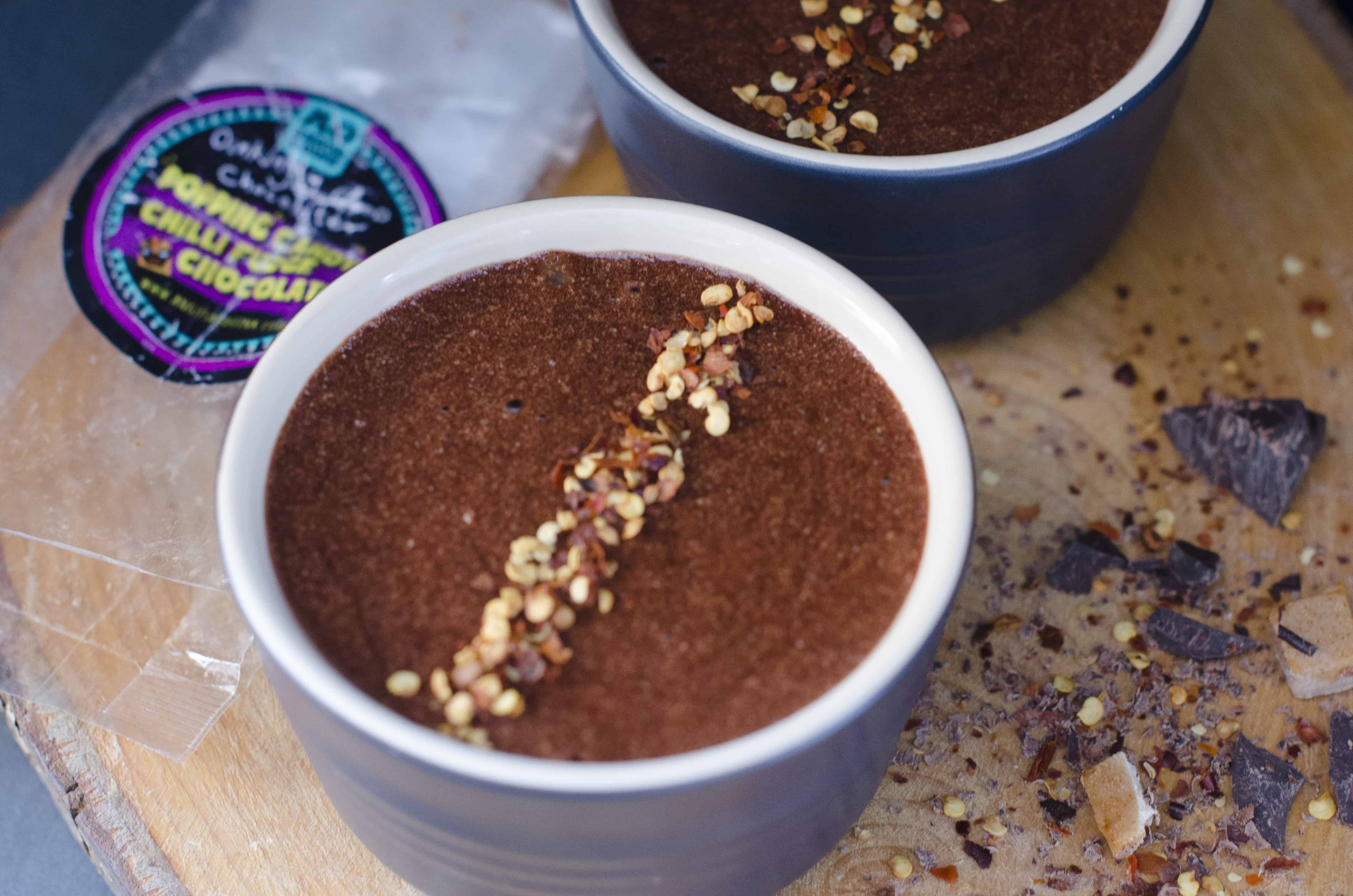 A couple of weeks ago Michelle ordered some sauces and rubs from Angus & Oink (if you haven't tried them yet please do as they are seriously tasty). In the box they very kindly sent her a bar of their "Popping Candy Chilli Fudge Chocolate", the result of partnership between Angus & Oink and Cocoa Ooze. Now this chocolate packs a proper hit of chilli, so often lacking in chilli chocolate. It got me thinking about how we could incorporate this into a recipe. I make a very good salted caramel chocolate mousse, or at least my friends all tell me its good and there is never any leftover. I got to thinking that the salted caramel would work well with the fieriness of the chilli and the bitterness from dark chocolate. The result is a decadent adult dessert which has been given a big thumbs up by both our husbands (even my own who claims he's not got a sweet tooth!).
chilli-chocolate-caramel-mousse
Print recipe
Ingredients
100g granulated sugar
2 tbsp water
30g butter
1 pinch sea salt
200 ml double cream
50g Angus & Oink chilli chocolate
50g dark chocolate
3 large eggs (yolk & white separated)
Directions
To make the caramel place the sugar in a saucepan, add 2 tbsp of cold water and dissolve the sugar over a low heat. Bring to a slow simmer but do not stir as this will cause the sugar to crystallise. When the syrup starts to colour round the edge, give the syrup a gentle swirl around the pan as this will allow the caramel to cook through. Allow it to become a nice dark brown colour, but do not stir. Once you have reached a nice colour, take the pan off the heat and stir in the butter and salt.
In a separate pan bring the double cream up to boiling point and add this to the caramel, continue to stir until smooth, ensuring that all the caramel is dissolved in the warm cream.
Break up both bars of chocolate and add to the pan, mix it through until completely melted before adding the egg yolks and giving the mixture a good stir to incorporate everything together.
Finally whisk up the egg whites in a clean bowl until they have formed firm but not stiff peaks. Fold the egg whites gently through the chocolate before dividing into six serving dishes. Refrigerate for 5 hours before serving.
We've linked this recipe up to the CookBlogShare group, make sure you check out for more great recipes from fellow food bloggers.
0