A great way to bake with fruit and spices is to make a loaf cake. Often simple to prepare and brings us back to basics of baking.
Welcome to #CookBlogShare 2020 Week 15 plus a roundup on some tasty loaf cakes.
#CookBlogShare is a weekly link party where recipes are shared, we comment on each other's cooking creations and generally indulge in all things food related! If you've got a recipe to share then this is the place to show it off!

We host this link party, which runs every Tuesday with Jacqui at Recipes Made Easy and fellow guest bloggers.
Your host for next week will be over to Choclette at Tin & Thyme so head over there next week to see more recipes.
If you are new to this link party then take a few minutes to read the guidelines below before joining us. You are welcome to share your old and new recipes as there is no specific theme and all recipes are welcome.
Thank you to everyone who contributed last week and shared their recipes with us. We were spoilt for choice with so many lovely dishes to add to our list of makes & bakes.
Recently on Lost in Food
We certainly find ourselves in strange times indeed. People are spending more and more time at home and that has led to a lot more people in the kitchen. They are either looking for ways to use up ingredients found in the back of the pantry or simply changing up some old favourites.
We've seen a drastic increase in the number of visitors to our site over the last month. Looking into what pages people are visiting tells us that there is an upsurge in baking, in particular traditional bakes from their childhood. Our recipes for both Tiffin and Custard Creams have reached record numbers. Also, our Ultimate Guide to Baking with Kids has been extremely popular, I suspect to parents trying to keep their families indoors and busy.
Seasonal foods for Spring
As foodies, we are always drawn to seasonal ingredients. Two of our favourites at this time of year are rhubarb and wild garlic. I'm lucky that I have a patch of wild garlic within walking distance and it has featured on many meals in our house during the last few weeks, from cheese tarts, to potato salads and also just used in wild garlic butter.
This quarter also saw us showcase some sweet rhubarb recipes, namely our Rhubarb & Ginger Clafoutis and Rhubarb Crumble. These were both featured in our first quarterly newsletter sent to subscribers last month.
Back to basics for loaf cakes
Social media seems to be awash with baking at the moment so it seemed fitting to choose to highlight these loaf cakes. A loaf cake should be simple to make, use few ingredients and be the perfect afternoon treat with a cuppa!
First up its a citrus based St Clement's Cake from Taste Botanical. A perfect combination of orange and lemon and complete with the crunchy drizzle over the top, this cake ticks all the boxes for me.
Next we turn to a Fiery Ginger Loaf Cake from Feast Glorious Feast. I think Chloe's love for ginger compares to mine! The sweetness of the cake and the kick of ginger that keeps you going back again….and again! This cake uses ginger in the cake, the icing and again on the sprinkled topping. One I am going to make very soon.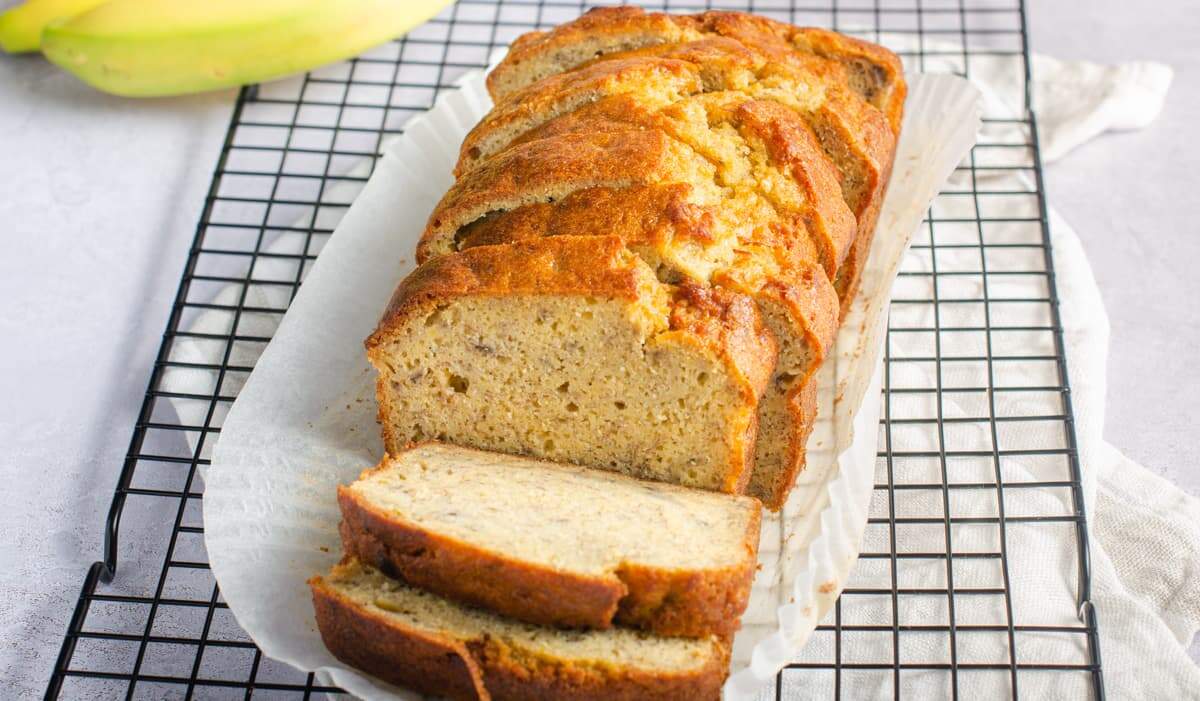 Finally would any loaf cake post be complete without a simple Banana Loaf? This is a loaf I have made for years but funnily enough something that never really made it to the blog. Its always been on the same piece of scrap paper that only I know where to find it. So it was time to change that! So this loaf cake is super simple, bakes within an hour and perfectly acceptable to eat warm!
As well as the loaf cakes submitted for this weeks #CookBlogShare I couldn't not give mention to some other simple sweet treats that others are sharing during these times.
Cute little Easter Nests from Only Crumbs Remain are quick and perfect for the kids to use up some of their Easter chocolate. Lavender and Lovage shares her mum's 2 ingredient Strawberry Mousse, perfect when some baking ingredients are hard to find. Curly's Cooking is sharing another favourite traditional recipe in her Bakewell Slices. And finally more chocolate in the form of cookies from Tin & Thyme with these Chocolate, Raspberry and Hazelnut Cookies.
#COOKBLOGSHARE 2020 WEEK #15
Are you a blogger and interesting in joining in with CookBlogShare? Then read on for how to get involved.
Link up your recipe, sweet or savoury, or any foodie post to the #CookBlogShare link party. Just click the blue 'Add your link' button below and follow the instructions.
Include this party's link in your post (so everyone else can find it).
Add the #CookBlogShare badge to your post (see the NEW code below).
Help us comment on some of the other recipes linked up here, share the love and have fun!Its that easy!
You can also post your recipes on the Cook Blog Share Facebook Page.
We'll visit all the blogs participating in the link party and share your recipes across all the major social media channels as well as pin them on to the Cook Blog Share Pinterest Board. If you tweet a link to your recipe to us, @LostinF00d, using #CookBlogShare we'll do my best to retweet it!
Please use #Cookblogshare hashtag when sharing you're recipes on Instagram – we can 'swap' more 'likes' and comments.
Just a quick reminder. If joining us you are giving the #CookBlogShare hosts permission to use your pictures in a round up and on social media.
Finally thank you for sharing your recipes with #CookBlogShare! We will do our best to get over to read them all and comment over the coming week.
Your host next week will be Choclette at Tin & Thyme.