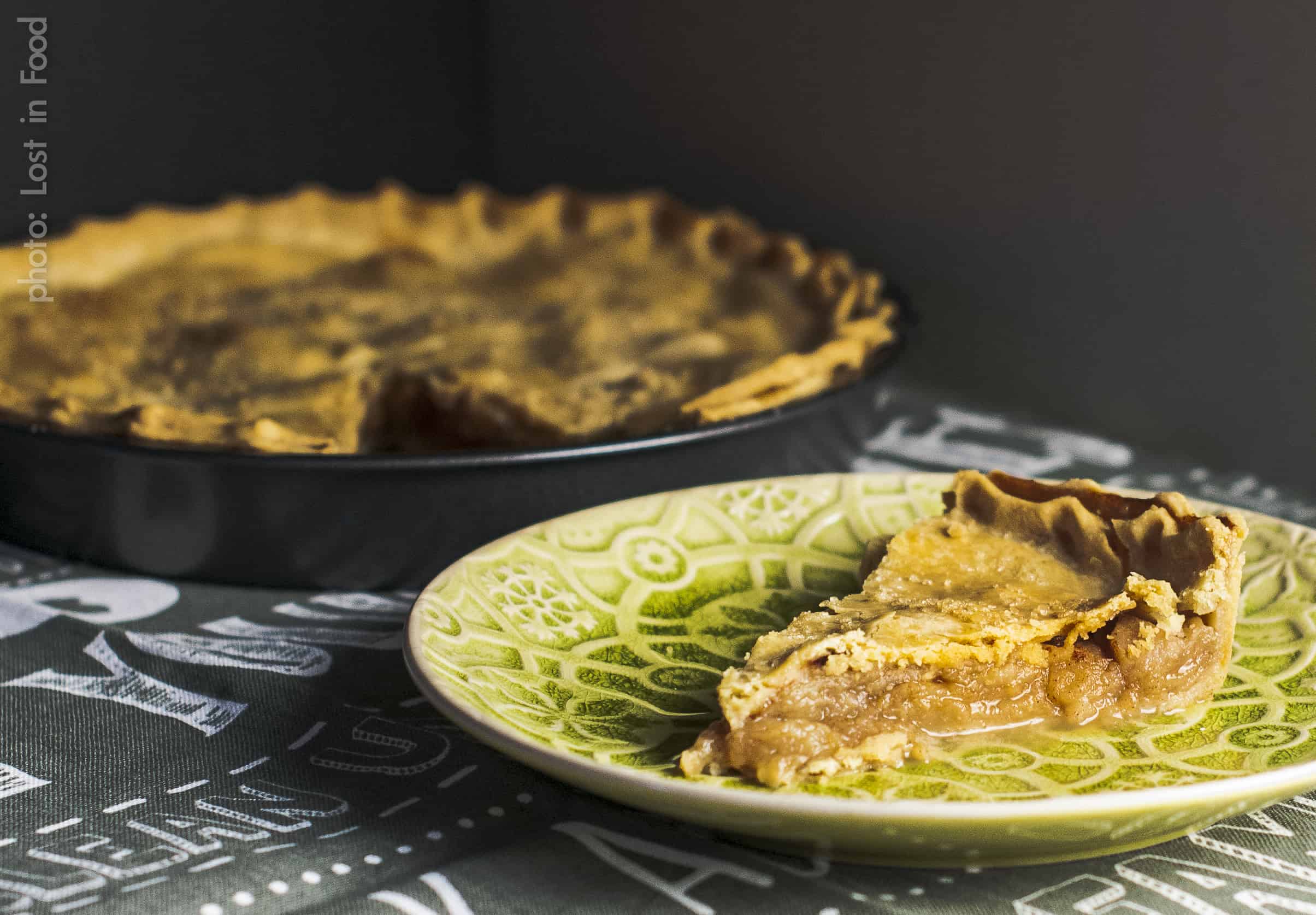 This week we're all about apples! I've spent the past week making multiple pots of apple jelly, the most relaxing of activities and an annual event in my house. I headed to Pitmedden Gardens for their annual apple sale and picked up my jelly apples along with two bags of french crab apple. Whilst there Michelle asked me to pick up a bag of suitable cooking apples for apple pie. Michelle's Canadian heritage equates pudding with pie, it was always pie in her house growing up: coconut cream pie, apple pie, pumpkin pie, butterscotch pie, chocolate pie. As a result Michelle makes very good pie and to prove it here's her apple pie recipe and let me say my kitchen smells divine today … warm apple and cinnamon!
homemade apple pie
Print recipe
Ingredients
pastry
250g plain flour
125g unsalted butter (cold)
1 medium egg (beaten)
1-2 tsp cold water
filling
6-7 medium sized apple (peeled & sliced)
200g caster sugar
1.5 tbsp cinnamon
1 tsp lemon juice
30g butter
Directions
Make the pastry by adding the cold butter into the flour and work through your fingers until it forms a crumb texture. Alternatively, use a food processor and pulse until a fine crumb stage. Gradually add the beaten egg and mix until the dough comes together. If needed, add the cold water to help bind the mixture. Wrap in cling film and place in the fridge to chill for half and hour.
Meanwhile, peel and slice the apples into a large bowl. Add the lemon juice, sugar and cinnamon and leave to sit while you roll out the pastry.
Remove the pastry from the fridge, divide in two and roll one piece out thinly on a floured work surface. Gentley place into a 9 inch pie dish ensuring it is fit into all the edges. Fill with the sliced apples and dot with butter. Roll out the second piece of pastry and lay over the top, sealing the edges of the pastry with water.
Using a sharp knife, trim the pastry from the sides and crimp to seal. Make a few slices on the top to allow steam to escape while baking.
Bake in a preheated oven at 220 C (fan 190 C) for 10 min. Lower the oven temperature to 190 C (fan 170 C) and continue to bake for a further 40-45 minutes. Remove from the oven and allow to cool before cutting and serving.
0