The best Fall flavours to enjoy as the nights draw in and sweet comfort is needed.
Fall or Autumn is one of the best times of the year for baking with a wonderful array of ingredients from apples to pumpkins.
#CookBlogShare is a weekly link party where recipes are shared, we comment on each other's cooking creations and generally indulge in all things food related! If you've got a recipe to share then this is the place to show it off!

We host this link party, which runs every Tuesday with Jacqui at Recipes Made Easy and fellow guest bloggers.
Your host for next week will be over to Cat at Curly's Cooking so head over there next week to see more recipes.
If you are new to this link party then take a few minutes to read the guidelines below before joining us. You are welcome to share your old and new recipes as there is no specific theme and all recipes are welcome.
Thank you to everyone who contributed last week and shared their recipes with us. We were spoilt for choice with so many lovely dishes to add to our list of makes & bakes.
The Latest Happenings at Lost in Food
Wow, its the middle of October already! The nights are getting longer, the days shorter and there is a definitive chill in the air. Its a running joke with Lesley and I that I wait for that one day that the air feels crisp so that I can start again to think and bake with cinnamon! She humours me!
As much as I love the cinnamon, I can't untangle this time of year from that smell. Leaves turning colours, a mist in the morning, it reminds me of my childhood in Nova Scotia and Fall (or Autumn for the Brits!) days starting back to school.
Here in Scotland, our children have just finished school for 2 weeks for their midterm break, termed the "Tattie Holidays" here in Scotland. Traditionally the time when children were needed on home farms to help harvest the potatoes. Needless to say, thats unlikely to happen with my teens!
Hello October.
October will always mean Halloween to me. Growing up in Canada we celebrated Halloween in full force. From decorations to toffee apples, it was always enjoyed by the children and adults alike.
Growing up in a large family we always, apart from only one year that we were snowed in, we participated in Trick or Treating. Armed with pillowcases (none of your small carrier bags please!!) we set off all over the local area to fill our cases with gooey sweet treats.
October means the days start to get shorter and the nights that bit longer. I love this time of year as I get to fill up our wood burning stove with a roaring fire – my ideal way to enjoy the chilly evenings.
Favourite Fall Flavours
Savoury Pumpkin Ideas!
It seems this time of year is all about Pumpkin Spice – without the pumpkin! Not one for food waste, I try to use as much of the pumpkins that I can. Each type of pumpkin can be slightly different on the inside but the flesh can be roasted and enjoyed in many sweet and savoury dishes and the seeds toasted to be used for soup toppings or snacks.
Our pumpkin gnocchi can be made using any pumpkin or butternut squash. A great quick meal that is made using ready made store bought gnocchi and served with grating of parmesan cheese and fresh sage.
Another savoury use for pumpkin is our spicy pumpkin soup. Heavy on the chilli this one, it's ideal for a late autumn picnic. Load this one into a flask and head out for a bonfire or chiminea in the garden in the evening and it will warm from the inside out.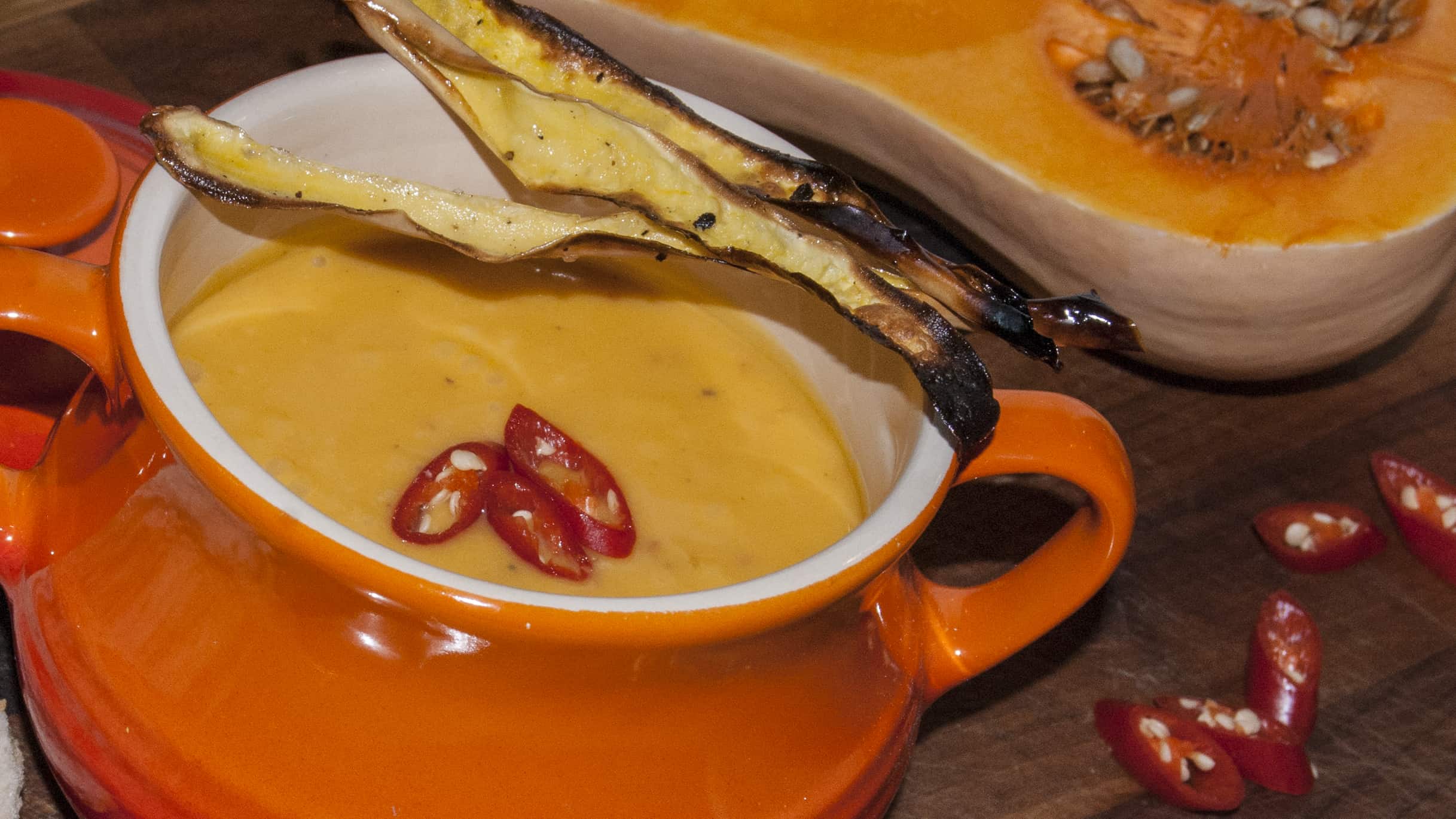 Sweet Pumpkin Ideas for Autumn Baking!
And if you are after more sweet treats with your pumpkins then we've a great selection for you as well. A bundt tin can take a very simple cake and make it into a centrepiece. Our pumpkin cake is full of amazing spices and sweet roasted pumpkin. You can use a store bought tin of pumpkin but its also really easy to make your own pumpkin puree.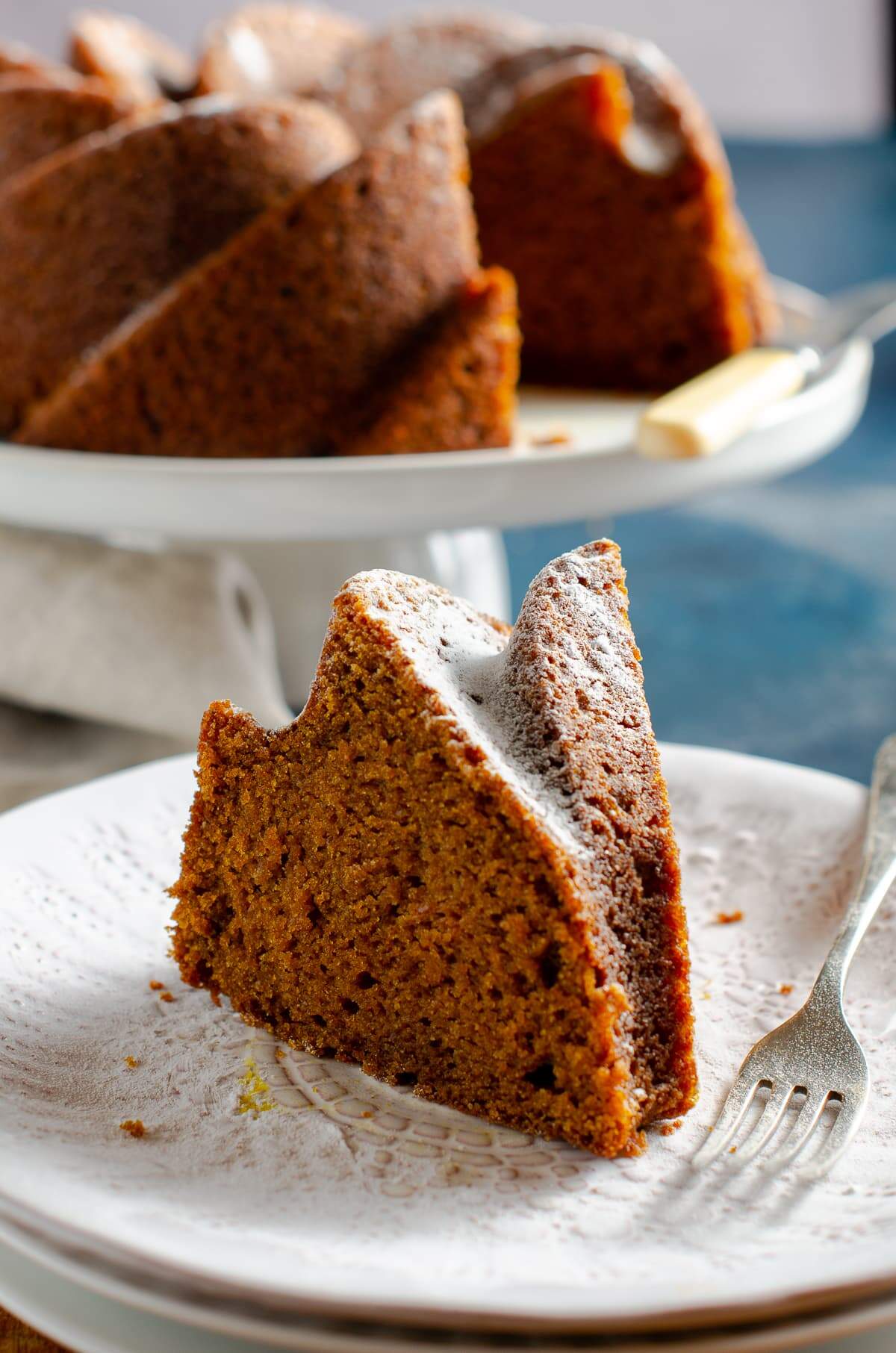 If you don't have a bundt tin the The Baking Explorer has a delicious looking pumpkin loaf cake with a cream cheese frosting that is also perfect for using up pumpkin puree.
Pumpkin is also a flavour that pairs deliciously with dark chocolate and cocoa powder. I love muffins and they are so easy to make. Using only cocoa powder these chocolate & pumpkin muffins with a streusel topping are ideal for a mid afternoon coffee break. We saw a huge serge in views on this recipe thanks to Nigella sharing the photo on on Instagram Feed!
Apples
We are still enjoying picking apples from our trees. Although I've made enough jams and jelly to last the year I do love to still bake with the apples or enjoy a last minute pudding.
The simplicity of a loaf cake is always my first go to for something sweet. Use some fresh picked apples to enjoy this apple loaf cake from Apply to Face Blog. Heavy with cinnamon it looks perfect to enjoy with a mug of tea!
Nobody can deny the pairing of apples and cinnamon. If you want something that you can easily pack into the kids lunch boxes then Cooking with my Kids has deliciously moreish looking apple and cinnamon muffins that would suit.
Sticky Sweet Treats
Towards the end of October I always start to plan for Bonfire Night. While this year will be different, I'm fortunate to live in the country and able to have our own family bonfire. With a Yorkshire husband that always means baking Parkin! Now the most difficult thing about this sticky sweet oaty gingerbread is having the patience to not eat it straight away. Leave in an airtight container for 2-3 days before tucking in. Trust me it gets better with time.
Still keeping with a sticky traybake, this sticky gingerbread traybake from Culinary Travels is similar and without the oats. Gooey and sweet from the treacle and syrup and packed with the fall flavours of ginger and cinnamon.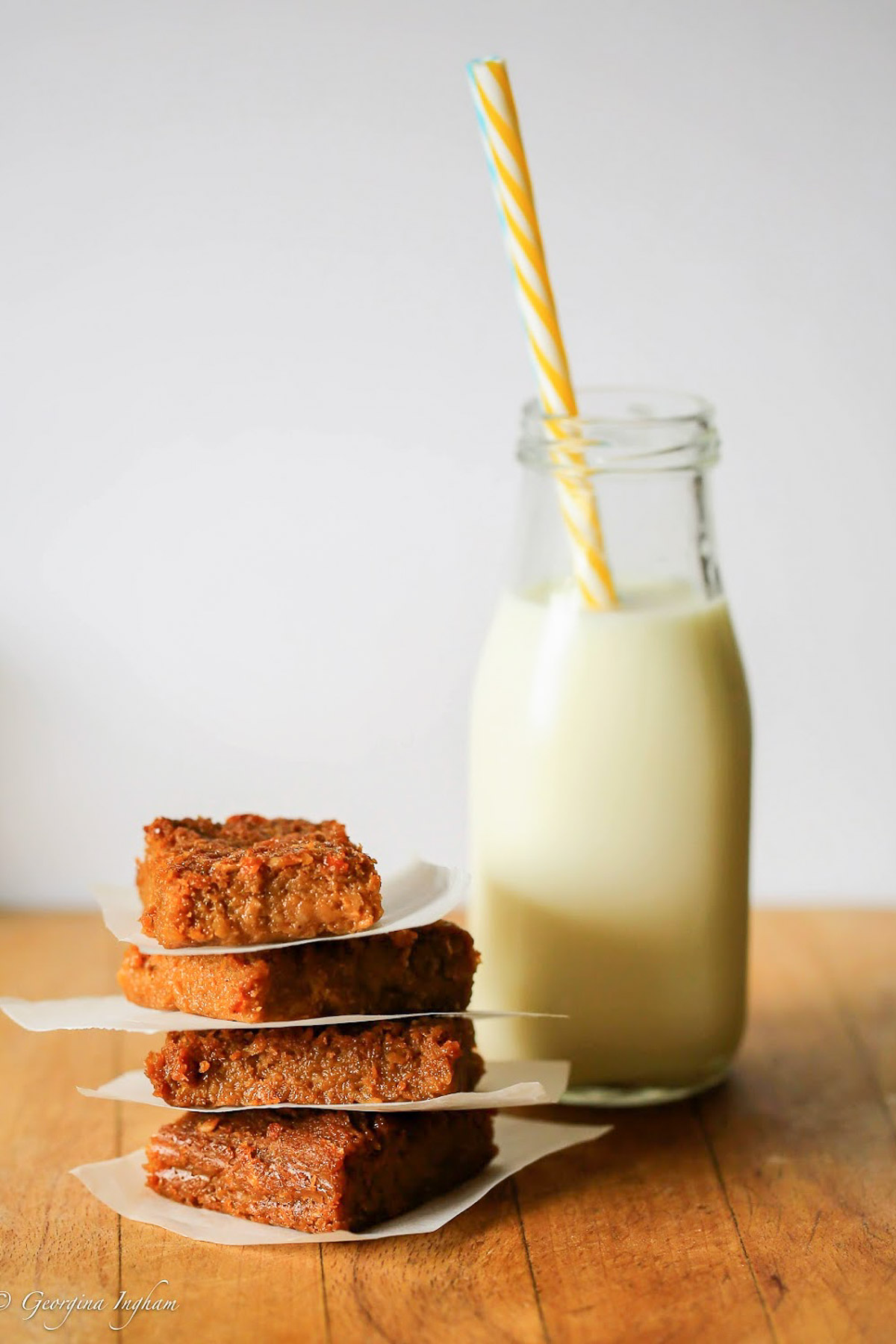 I love using treacle and golden syrup in baking. These treacle oat cookies from Farmersgirl Kitchen are on my list to make. I love a chewy biscuit and growing up we always had a molasses cookie. Although these treacle cookies contain oats they remind me of childhood baking.
As we are talking biscuits then why not try these tasty looking Cornish Fairings from Tin & Thyme. Traditional to the Cornwall area they are delicious little ginger biscuits again using treacle and golden syrup.
And last but certainly not least, a simple golden syrup loaf cake from Effortless Foodie. Not only baked using golden syrup but sticky golden syrup brushed over the top after baking. Its like honeycomb in a cake form and definitely high on my list now.
All these recipes included remind me of October and fall flavours. Sticky sweet and paired with the sweetness of cinnamon, the fieriness of ginger – its my favourite time of year.
I hope you found some great ideas and some new baking ideas for the season ahead. Drop us and message and let us know what you've been baking or what you would love to see recipes for on the site.
Looking for more fall flavours?
#COOKBLOGSHARE 2020 WEEK #41
Are you a blogger and interesting in joining in with CookBlogShare? Then read on for how to get involved.
Link up your recipe, sweet or savoury, or any foodie post to the #CookBlogShare link party. Just click the blue 'Add your link' button below and follow the instructions.
Include this party's link in your post (so everyone else can find it).
Add the #CookBlogShare badge to your post (see the NEW code below).
Help us comment on some of the other recipes linked up here, share the love and have fun!Its that easy!
You can also post your recipes on the Cook Blog Share Facebook Page.
We'll visit all the blogs participating in the link party and share your recipes across all the major social media channels as well as pin them on to the Cook Blog Share Pinterest Board. If you tweet a link to your recipe to us, @LostinF00d, using #CookBlogShare we'll do my best to retweet it!
Please use #Cookblogshare hashtag when sharing you're recipes on Instagram – we can 'swap' more 'likes' and comments.
Just a quick reminder. If joining us you are giving the #CookBlogShare hosts permission to use your pictures in a round up and on social media.
Finally thank you for sharing your recipes with #CookBlogShare! We will do our best to get over to read them all and comment over the coming week.
Your host next week will be Cat at Curly's Cooking.
Pin our Favourite Fall Flavours #CookBlogShare for Later