These 5 delicious autumnal sweet treats for #CookBlogShare will satisfy all your sweet needs for the season and keep the entire family happy. Also check out the other recipes below shared this week.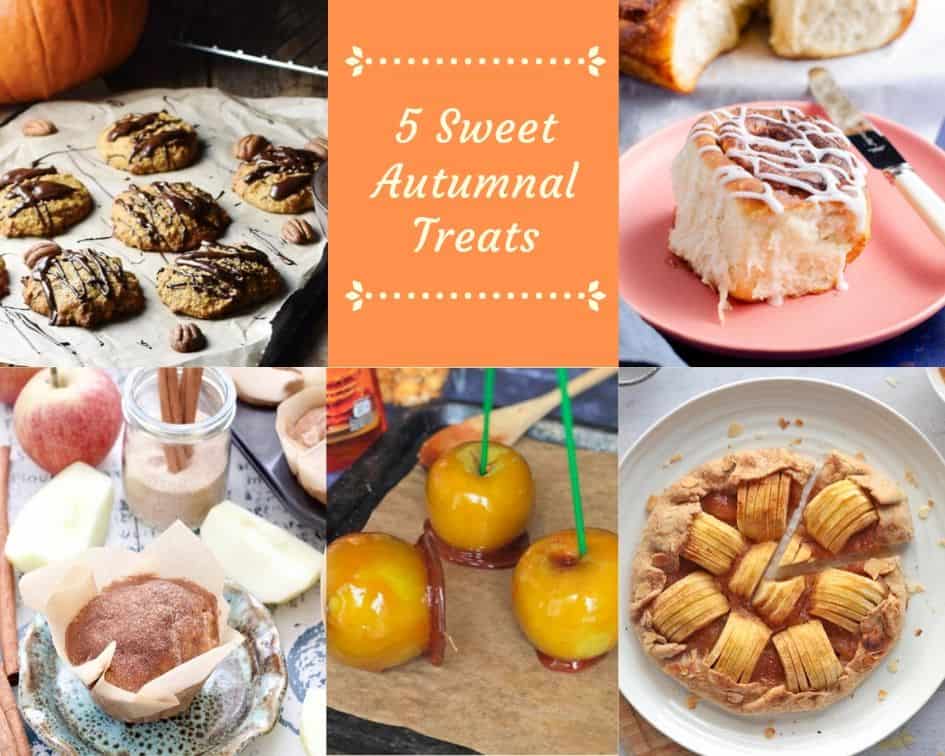 WELCOME TO #COOKBLOGSHARE WEEK #42
#CookBlogShare is a weekly link party where we share recipes, comment on each other's cooking creations and generally immerse ourselves in the world of gastronomy! If you've got a recipe this is the place to show it off!
We have the pleasure of guest hosting this link party this week. #CookBlogShare is run by some fantastic bloggers and is run every Tuesday. Those co-hosts are: [email protected] Peasy Foodie , [email protected] and [email protected] Made Easy.
Next week it will be hosted by A Strong Coffee.
If you are new to this link party then please take a few moments to read the guidelines below. Joining in with us is very simple and you are welcome to share your old and new recipes (there is no specific theme and all recipes are welcome).
Thank you to everyone who contributed last week and shared their recipes with us.
5 Delicious Sweet treats for the autumn season for #CookBlogShare
We have a running joke about the weather at this time of the year. We both love Autumn and while I am from Canada and call it fall, Lesley calls it Autumn! We wait for those first crisp, cool mornings to appear before allow ourselves to talk apple, cinnamon and pumpkin. We love all of the above but once we start those conversations then my mind goes to all things sweet.
A couple of weeks back those mornings started here in the North East of Scotland. The first job on my baking list was therefore Cinnamon Rolls. Our recipe has been on our site for some time but this was a perfect excuse to update the photos (and of course eat the leftovers).
More Autumnal Sweet Treats
Reading through this weeks submissions for #CookBlogShare made me start to drool. I realised I was not alone in my ideas of wanting autumnal sweet treats. In no particular order I added all these bakes to my list of things to make.
Pumpkin
These Healthy Pumpkin Cookies with Pecans from Monika at Everyday Healthy Recipes are first up on my list of bakes to try. My girls don't like anything to do with pumpkin other than carving them for Halloween. However, I figure that I can easily sway them into eating these soft and fluffy cookies without any trouble.
Apples
Next up on my Autumnal roundup is this delicious looking Easy Apple Galette with Apple Sauce from Sylvie at A Baking Journey. I love the look of this galette and also the fact that the pastry is not overly fussy and precise. A galette allows a bit more freedom from using a pie tin and worrying about tearing the pastry. This dessert can be made either as a large sharing dish as Sylvie does or small individuals ones for entertaining.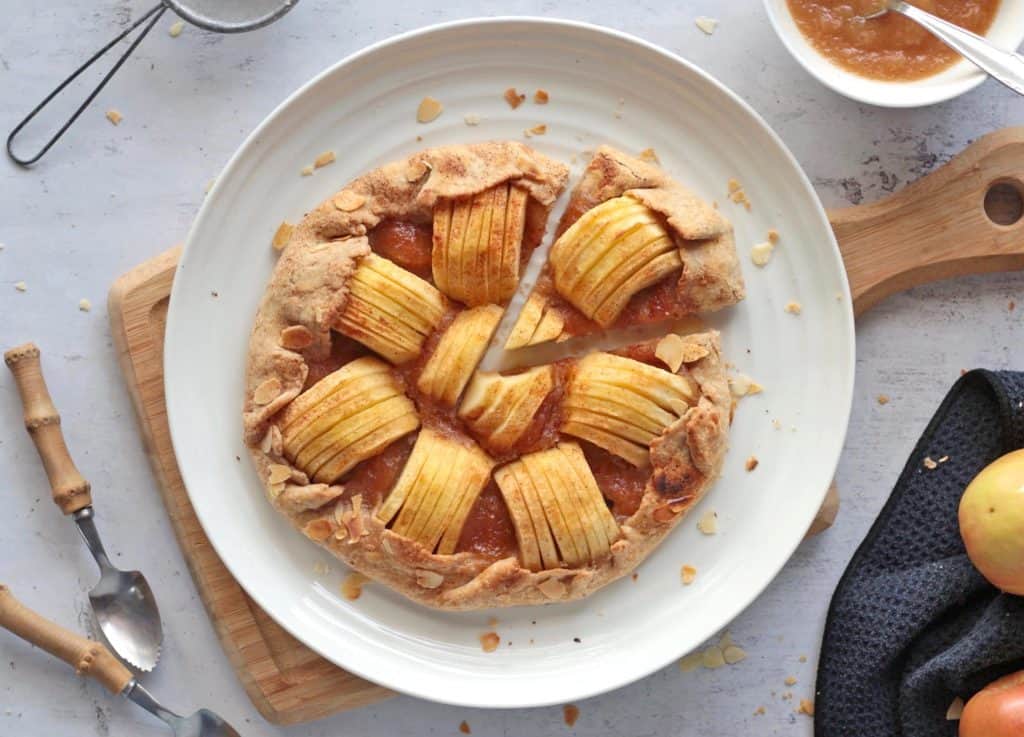 Keeping with the apple and cinnamon flavours, these Apple and Cinnamon Muffins from Jo at Jo's Kitchen Larder would make a perfect weekend breakfast treat made even more special with the addition of cinnamon sugar on top. Jo agrees with me and she suggests serving them warm with a mug of tea, coffee or hot chocolate on these chilly mornings.
Moving on from baking with apples to coating them in luscious toffee, these Homemade Toffee Apples are just in time for Halloween and Bonfire Night. I remember these sort of treats as a child trick or treating in Canada with all my siblings and rushing home to eat the toffee and discard the apple. Louise from A Strong Coffee gives you the perfect recipe for making your own toffee to how to properly prepare your apples and coat them, go over and have a read, the child in you will thank you.
Thanks again for sharing your recipes with #CookBlogShare. There were so many great ideas to choose from that it was hard to narrow down this week. I look forward to seeing your recipes, both old or new, so join the party and link up your creations!
Next week's linky will be hosted by A Strong Coffee.
#COOKBLOGSHARE WEEK #42
This is how you can join in:
Link up your recipe, sweet or savoury, or any foodie post to the #CookBlogShare link party. Just click the blue 'Add your link' button below and follow the instructions.
Include this party's link in your post (so everyone else can find it).
Add the #CookBlogShare badge to your post (see the NEW code below).
Help us comment on some of the other recipes linked up here, share the love and have fun!
You can also post your recipes on the Cook Blog Share Facebook Page.
We'll visit all the blogs participating in the link party and share your recipes across all the major social media channels as well as pin them on to the Cook Blog Share Pinterest Board. If you tweet a link to your recipe to us, @LostinF00d, using #CookBlogShare we'll do my best to retweet it!
Please use #Cookblogshare when sharing your recipes on Instagram – we can 'swap' more 'likes' and comments.
A quick reminder that by joining in you are giving the #CookBlogShare hosts permission to use your pictures in a round up and on social media.
Thank you for sharing your recipes with #CookBlogShare!
Your host next week will be A Strong Coffee.